If you are moving into a new house, then furnaces are a definite must on the list of things that must be impeccable.
Multiple factors make furnaces perfect. This article talks about all important aspects of a furnace – from multiple bands and types, how they function to some frequently asked questions.
So if you are looking for a furnace, you are in the right place.
At a Glance: Our Top Picks for Furnace Brands
Are All Furnace Brands Essentially The Same?
No, not all furnace brands are the same. 
The market is loaded with numerous furnace brands. From reliability, durability, warranties, customer service, unit cost, installation cost, repair cost, to features, there are differences among all furnace brands.

If you decide to go with a brand that has acquired some other furnace brands, you might see some similarities.
Some brands design their products with single-stage burners, while others offer multi-stage burners. Single-stage burners can only be on and off; on the other hand, multi-stage burners can adjust the heat according to the ambient temperature. Moreover, it is recommended to invest in a brand that manufactures condensing furnaces.
Review of the Best Furnace Brands
This section reviews some of the prominent furnace brands that could be your pick. Go through their features and what makes them stand out from the rest, and choose wisely.
Carrier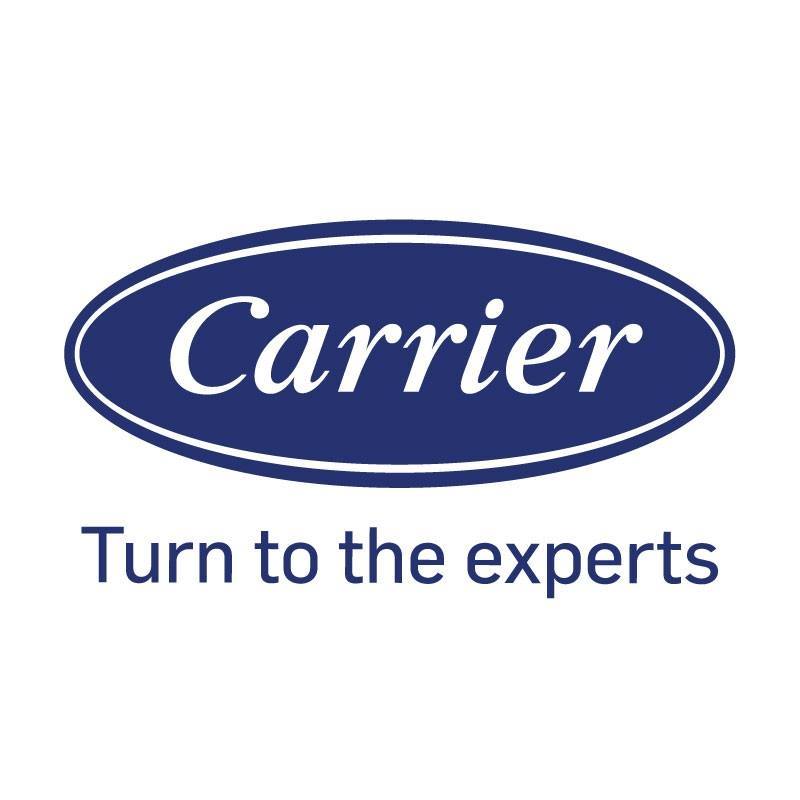 What Makes Carrier Stand Out
105 years ago, Carrier Global Corporation was founded in Syracuse, New York. In 1979, it was acquired by United Technologies. Since then, the company has been manufacturing and distributing air conditioning, heating, ventilating, and other HVAC systems.
Carrier furnaces are quiet and energy-efficient; they are designed to provide warmth to keep you warm in the winter season, and in the summer season, they circulate fresh air.
At the moment, Carrier has three series: Infinity, Performance, and Comfort. Infinity series is the premium one and has energy efficient models with a rating of up to 98.5%. The series features ultra-quiet comfort modulating furnaces with exceptional humidity control. Performance series is the enhanced one and comes with an energy-efficient rating of up to 96.5% with moderate humidity control.
Carrier offers a ten-year warranty for all three of these above-mentioned series.
American Standard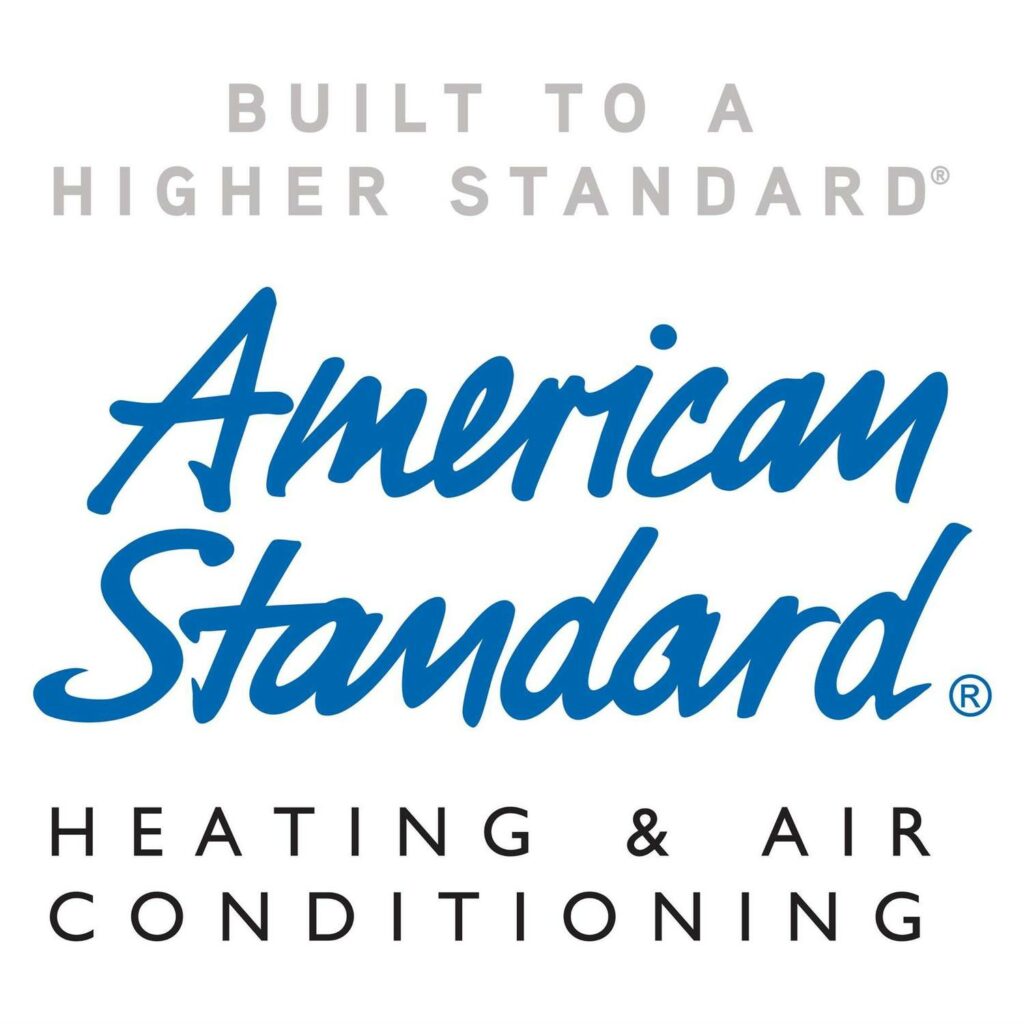 What Makes American Standard Stand Out
This company was formed in 1929; its headquarters is in New Jersey. American Standard is a premium, global manufacturer of HVAC systems and services, plumbing, heating, ventilating, and vehicle control systems.
Usually, furnaces made by American Standard are divided into quietest, most efficient, and best value furnaces. Some of the furnaces by American Standard have AFUE rating up to 96% with different heating stages. Most of them have remarkable, industry-changing cabinet design. If you want a durable furnace that will shower you with warmth and coziness throughout your home, this is the one.
American Standard furnaces come with a warranty of one year, five years, ten years, or a lifetime warranty.
Daikin

What Makes Daikin Stand Out
With its headquarters in Osaka, Daikin, a Japanese multinational company, has been operating in Japan, China, the USA, Latin America, Africa, Middle East, Southeast Asia, Australia, and India for 95 years.
Daikin gas furnaces are designed with a heat exchanger from tubular stainless steel. Most of their pieces are intelligently designed to boost comfort, and as they are energy-efficient, they keep energy bills relatively low. Their furnaces come with multi-speed and variable-speed technology.
After online registration within 60 days, you might be eligible for a 12-year or six-year unit replacement limited warranty. If your furnace is acting up, you have a warranty to fall on.
Amana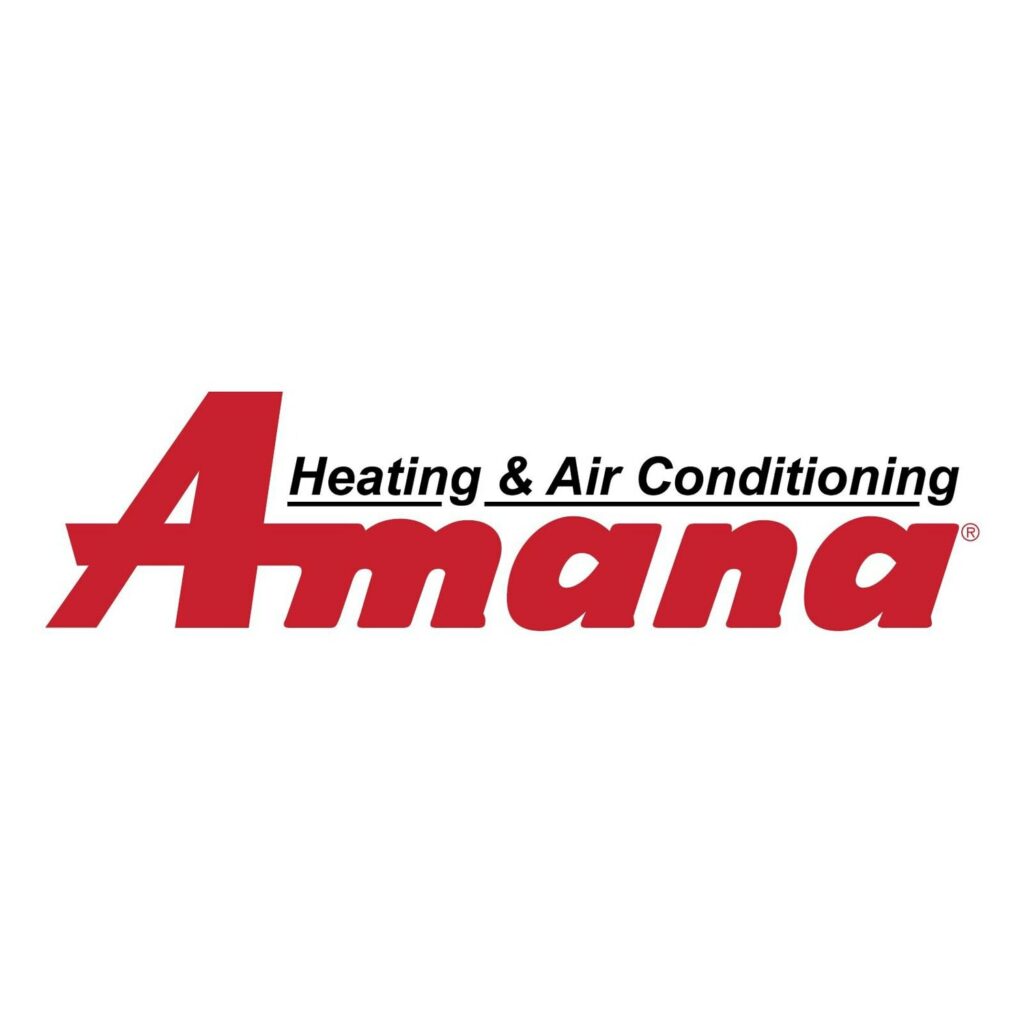 What Makes Amana Stand Out
Founded in 1934, Amana Corporation is an American brand of household appliances. Currently, it is owned by Whirlpool Corporation. In addition to this, the furnace wing of this corporation is still owned by Goodman.
Amana has been in business for quite a long time. You can have two furnaces from Amana; you can either invest in a furnace that has a 90%+ energy efficiency or one with 80%+ energy efficiency. The former comes with a stainless steel heat exchanger, and the latter comes with a stainless steel tubular primary heat exchanger.
Furnaces from Amana come with a ten-year parts limited warranty.
Lennox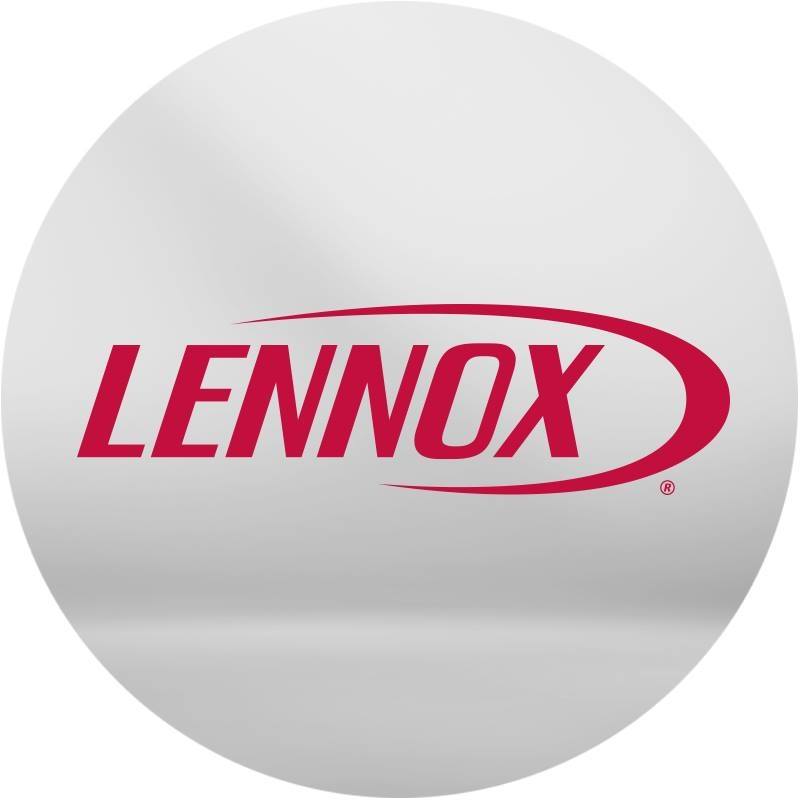 What Makes Lennox Stand Out
Lennox was founded in 1895, and this remarkable company has its headquarters in Texas. This company has paved its way to success after rigorous experimentation and determination.
Lennox manufactures a huge variety of furnaces. As far as sound pressure levels are concerned, these furnaces come in steady-state, high-fire, and low-fire operations. Its natural gas-fired fan furnaces were the first commercially available furnaces in that category. The energy efficiency of these products is up to 80%.
If you are planning to get your hands on a Lennox furnace, then know that it comes with a limited warranty and its parts warranty is from five to ten years.
Goodman

What Makes Goodman Stand Out
Goodman is an independent subsidiary of Daikin. It was founded 45 years ago, with its headquarters in Texas. It is considered the world's largest manufacturer of heating, air conditioner, and ventilation heating and cooling systems.
You cannot talk about heating and energy-efficient appliances without mentioning Goodman. With its remarkable manufacturing and high-durable materials, Goodman appliances stand out from the rest. With multi-speed PSC and ECM blower, and tubular heat exchanger featuring wrinkle bend technology, Goodman offers excellent furnaces.
If a part of your furnace is damaged, then you can replace it through Goodman's ten-year warranty.
Bryant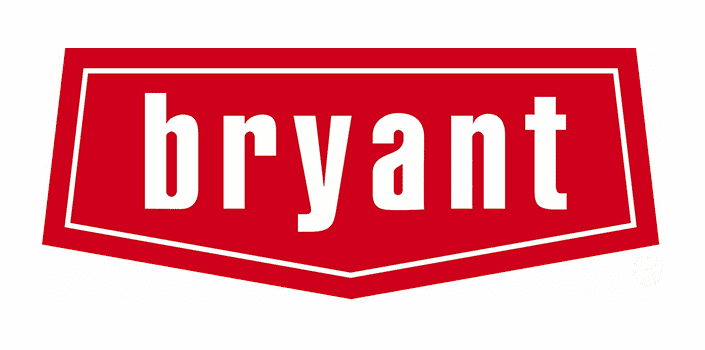 What Makes Bryant Stand Out
If you are looking for a perfect blend of reliable heating performance, quiet operation, and exceptional comfort, then Bryant's furnaces could be a perfect pick. Bryant furnaces come in three different series: Evolution variable-speed gas furnaces, Preferred series variable-speed gas furnaces, and Legacy Line fixed-speed gas furnace. These furnaces are perfect for altering the hot and cold spots around your home.
If you have registered within 90 days of purchase, you will be able to enjoy a ten-year standard warranty, which is only for parts. Otherwise, you can also avail of a five-year warranty.
Carrier has now taken over Bryant and is responsible for its manufacturing.
Rheem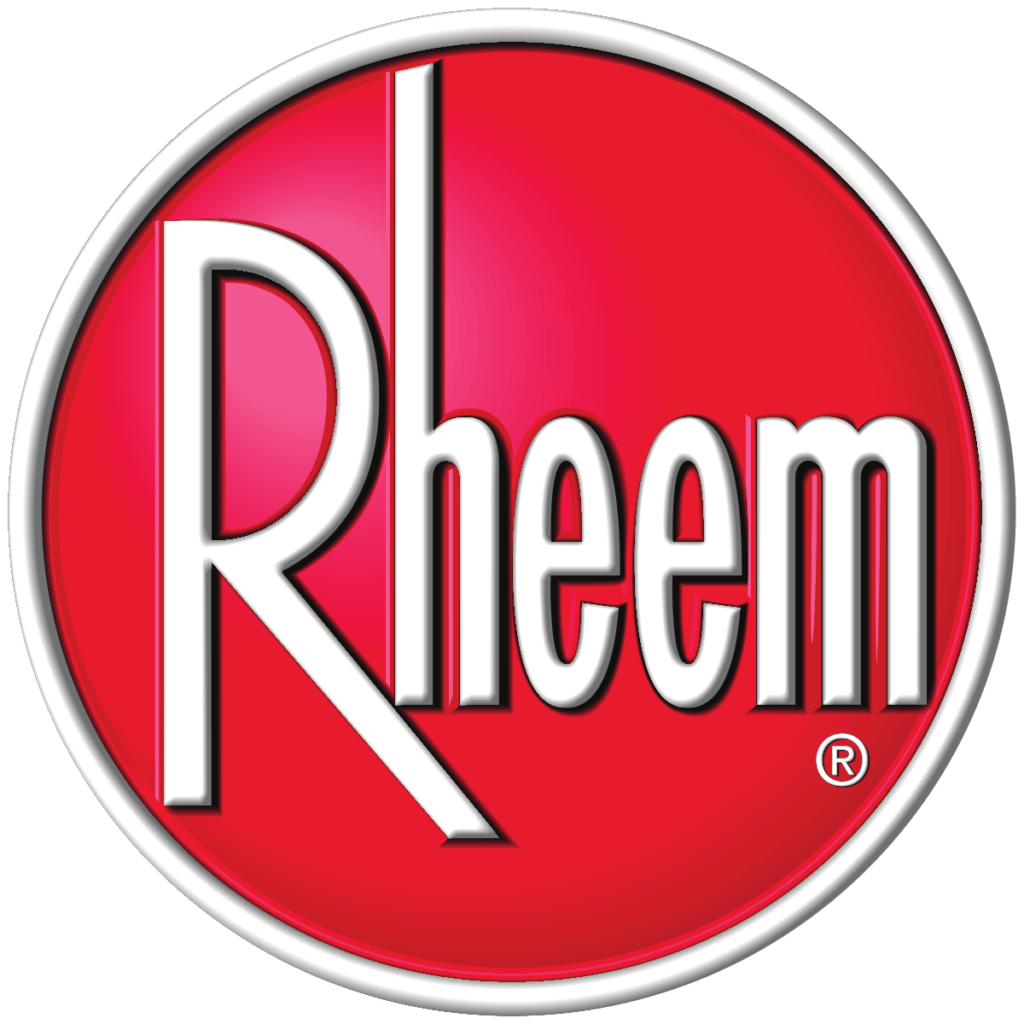 What Makes Rheem Stand Out
Rheem, a privately-owned manufacturer, offers water heaters, boilers, and other HVAC equipment.
Rheem furnaces come under two different series: Prestige and Classic series. Models in the latter come with a three-way multi poise design, constant torque motor, and exceptional ignition systems and diagnostics. Its furnaces come with a wide range of propane and natural gas furnaces. If you are looking for the ultimate best furnace, then invest in a Rheem furnace and benefit from its impeccable warranty.
It comes with six limited parts warranty of five years, which is applied to the manufacturer's heating and cooling models.
York

What Makes York Stand Out
York products are manufactured under the unit of Johnson Controls. This company dates back to 1885 and has its headquarters in Cork, Ireland.
With the option of investing in York gas furnaces, you can now look forward to winters. With AFUE touching 98%, you can easily save a huge amount of money on bills. It is destined to provide consistent heating for years to come. With the lower cost of ownership, reliable support, precise, consistent temperatures, and multiple other features, York's furnaces are a dream-come-true.
This could be your next pick with a five-year warranty on the heat exchanger and a ten-year warranty on multiple parts.
Ruud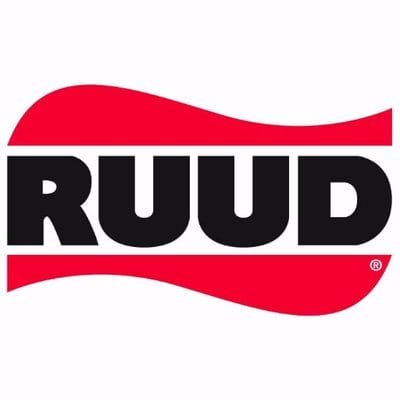 What Makes Ruud Stand Out
An American privately-held manufacturer, Rheem makes splendid furnaces under the brand name Ruud.
With a Ruud furnace, know that your family is safe and sound whenever cold weather is upon you. A huge variety of furnaces is available by Ruud. Depending on their extraordinary features, you can easily choose from Achiever Plus Series, Ultra Series Econet, and a few more.
Ruud is extremely proud of the quality that goes into the manufacturing of its products, so in case any of its products fail to perform exceptionally well, you will have its ten-year limited parts warranty to rely on.
Types of Furnaces and Brands that Make Them
Since the climate conditions, lifestyle, and house architecture widely vary, numerous types of furnaces are available. Four main types of furnaces include natural gas, oil, electricity, and propane.
Natural Gas Furnace
Newer models of natural gas furnaces have an energy efficiency of 98%, making them highly economical and efficient. Approximately half of America utilizes such furnaces to heat their living spaces. Carrier, Goodman, American Standard, and Rheem are some of the popular brands that still make natural gas furnaces.
Oil Furnace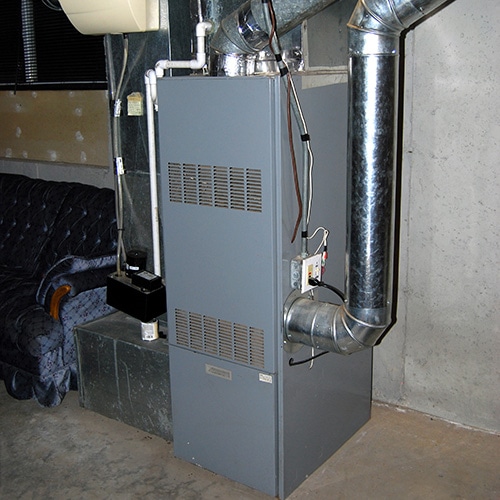 When you visit the northeastern United States, you will encounter most houses relying on oil furnaces. These are less efficient than natural gas furnaces and have a lower upfront cost. Carrier and Rheem manufacture oil furnaces.
Electric Furnace
If you are looking for the cheapest option to buy, go with electric furnaces. Most of the time, they can come easily at half the price of gas furnaces. Such furnaces are very easy to install, and they can last up to ten years. You can easily find one from brands such as Carrier, Goodman, and Rheem.
Propane
In case oil and electric furnaces are not available to you, you could get yourself a propane furnace. Propane furnaces, which contain propane – a byproduct of oil and gas, are easily available at Carrier, Goodman, and Rheem.
How Do I Choose Which Brand to Purchase From? 
With a plethora of options available, it might get a bit tricky to choose a perfect brand for your furnace. Here are some factors to keep in mind when picking a brand:
Cost
Keep a budget in mind as it will help narrow down your search. The unit cost of furnace brands ranges from $2500 to $5400, and the installation cost ranges from $3900 to $7,200. Go with a brand that falls within your budget.
Quality Installation
Most brands that manufacture furnaces require their dealers to be factory-authorized or trained. Factory-trained installers mean you will get to have proper installation so that your potential furnace model runs as reliably and efficiently as possible.
Go for furnace brands that emphasize factory-trained installers.  
Warranty
Furnace brands offer multiple warranties: from primary heat exchanger warranty, secondary heat exchanger warranty, and parts warranty to transfer-warranty. Some are lifetime warranties, and some range from five to 25 years; invest in a furnace brand that offers the longest warranty.
Comparison Overview 
As a buyer, it is important to make an informed decision. Different brands produce different models that vary in energy efficiencies, inner structure, warranties, etc. Let us dive in to explore more.
Lennox vs Trane Furnace
Confused between the different models by these two brands? Hopefully, after going through this comparison, you will have a clear idea.
Similarities
Furnaces by both of these brands are highly priced and are of high quality, and can last for 20-25 years. Moreover, furnace models by Lennox and Trane offer a 20-year warranty on the primary heat exchanger.
Differences
A couple of differences between the two are discussed here.
Energy Efficiency
The AFUE of the Lennox furnace model ranges from 80%-98.7%; on the other hand, Trane furnace models come with AFUE ranging from 80%-97.3%
Repairs Cost
Trane parts are more costly, so repairing would be a bit expensive when compared to Lennox.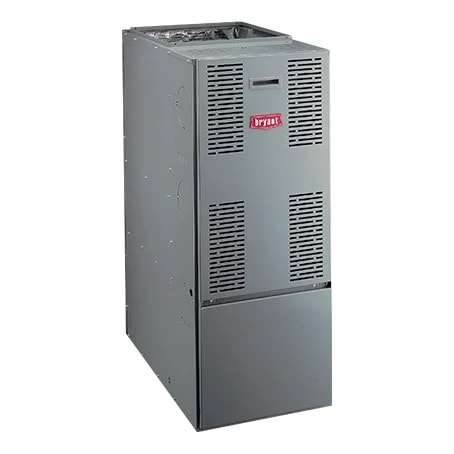 Bryant vs Carrier Furnace
Choosing between Bryant and Carrier might get a bit tricky. Let's see if we can help you choose the best fit.
Similarities
As far as switching parts is concerned, you can easily switch parts from Carrier furnaces and use them in a Bryant furnace. In case your Bryant furnace breaks down, you can easily use Carrier parts for it. 
Differences
Carrier furnaces are slightly more expensive than Bryant furnaces. Keep in mind that when you are buying a Carrier furnace, you are paying more for the brand name. The furnace is practically the same.
Trane vs Carrier Furnace
Trane and Carrier are both good options. Let us explore their similarities and differences.
Similarities
Both of these brands have a two-stage mechanism installed in their furnaces. They also have a ten-year limited warranty and limited heat exchanger limited warranty.
Differences
The top efficiency of Trane furnaces is up to 96%. On the other hand, the efficiency of Carrier is around 96.7%.
In addition, most Trane furnaces have a four-speed blower motor, and Carrier models have variable-speed and ECM blower motors.
Carrier vs Lennox Furnace
Both Carrier and Lennox have outstanding features, but some features help them stand apart from each other. Let us explore.
Similarities
Both Carrier and Lennox manufacture a wide range of products. The latter manufacturers three various levels of furnaces, ranging from their most expensive to their most efficient ones. Carrier also has different options for its consumers, from efficient units to economically priced ones.
Differences
As far as reliability and repair costs are concerned, you can rely on Carrier furnaces. In case one part of your gas furnace breaks down, you can easily find its replacement in the market. On the other hand, that is not that case with Lennox furnaces.
Bryant vs Lennox Furnace
Have a look at the following similarities and differences to know which one to choose.
Similarities
Bryant furnaces and furnaces from Dave Lennox Signature collection come with a lifetime heat exchanger warranty and a ten-year parts warranty.
Differences
Bryant's gas furnaces are quieter than Lennox gas furnaces in low-stage operations. When talking about the high-stage operation, the latter is quieter.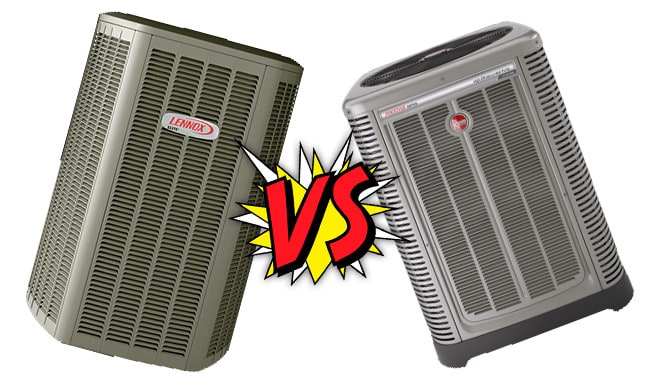 Rheem vs Lennox Furnace
Rheem and Lennox are both superb options. After going over the differences and similarities mentioned below, it will be a bit easy for you to choose. 
Similarities
Both of these brands are easily available at almost every home improvement store, and they are efficient and very economical.
Differences
Lennox Elite series furnaces come with a warranty of five years on parts and 20 years warranty on the heat exchanger. Rheem furnaces have a lifetime warranty on heat exchangers and a parts warranty of ten years.
Conclusion
Don't confuse yourself with the variety of sub-brands available in the world of furnaces. The best way to settle on a brand is to pay attention to the key features. Look out for one with an amazing warranty, high reliability, and low repair costs. With these points in mind, we are certain that you will land on the perfect furnace brand that you can trust.
People Also Ask
As a buyer, you must have some questions regarding furnaces and their brands. So to facilitate you with all the information, here are answers to some of the most frequently asked questions. After going through these, you will be clear as to which is the perfect brand for you.
How Much Does a New Name Brand Furnace Cost?
The average cost of the brand new furnace, including installation, ranges from $1,795 to $6,290. Their cost depends on multiple factors, which include the type of brand, cost of installation, and even the area that needs to be covered. So, the final price may vary on a large scale.
Which Gas Furnace Brands Have a Multi-Speed Blower?
A multi-speed blower means that it has multiple settings for cooling and heating. If you step into the market, you will see that multiple brands that manufacture furnaces with a multi-speed blower. These include Heil Ion, Rheem Prestige, Ruud Ultra Series, Trane, Carrier, and Armstrong. 
Which Furnace Brands Use a Tubular Heat Exchanger?
A tubular heat exchanger is typically used to exchange heat between two fluids. Most furnace brands use a tubular heat exchanger. Furnaces that are designed and manufactured by Goodman feature a heavy-duty aluminized-steel tubular heat exchanger. If this feature is a must-have for you, then we would suggest you go with Goodman.
What Brands Does Goodman Furnace Make?
Goodman Furnace has a few brands under its name, including Franklin, Amana, and Daiken. 
Which Furnace Brands Have Least Repair Cost?
Usually, the repair cost of a furnace falls around $1000, but if you choose a reliable and durable brand, you don't have to spend a lot on repair costs. Some of the furnace brands that have low repair costs are Trane, Lennox, and Goodman.
What Furnace Brands Does York Make?
When we talk about air conditioners, furnaces, or other HVAC products, York stands out. York makes a few furnace brands, such as Affinity, H3, etc. 
What Brand Is Daikin Furnace?
Established in 1924 in Japan, Daikin Industries Limited started manufacturing air conditioners in 1951. By 1958, this company started to market air conditioners, and after 11 years, Daikin expanded its HVAC portfolio to include heat pumps and furnaces.
Which Furnace Brands Have the Quietest Blower Fan?
Two-stage furnaces are quieter than single-stage furnaces because they operate on two different levels: high capacity and low capacity. Lennox furnaces are said to be at least 50% quieter when compared to its competitors.
What Furnace Brands Are Made By Carrier?
Carrier brands include Bryant, Payne, Day & Nights, and WeatherMaker. Usually, these brands come with a ten-year parts warranty. So if you get your hands on any of these brands, you will get the efficiency and value of a Carrier product.