Stuck Studying for the EPA 608?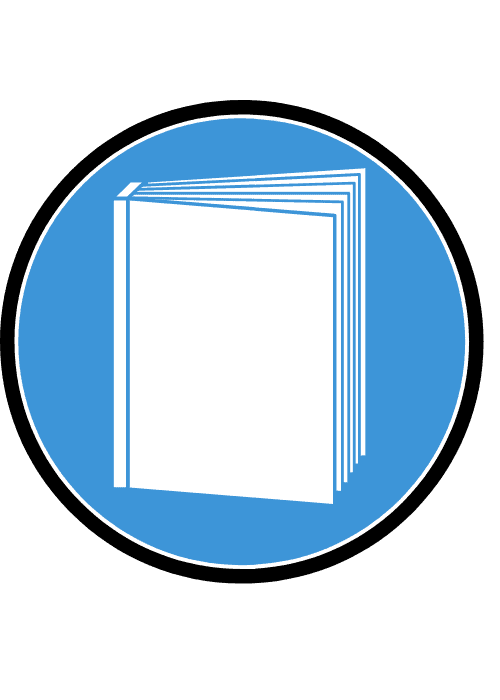 Get access to hundreds of EPA 608 practice test questions that will properly prepare you for the EPA 608 test.
The Complete Practice Test Solution

Stop wasting your time going from website to website trying to find practice test questions for the EPA 608 test. We have created the ultimate package of test questions that span all sections of the EPA 608 test so you can do all of your studying in one place.
The Premium EPA Practice Test Package Includes:

A Peek Inside
Below you will find screenshots from the practice tests that you will gain access to:
Overview of all of the practice tests available. This is where you will keep track of your progress for each test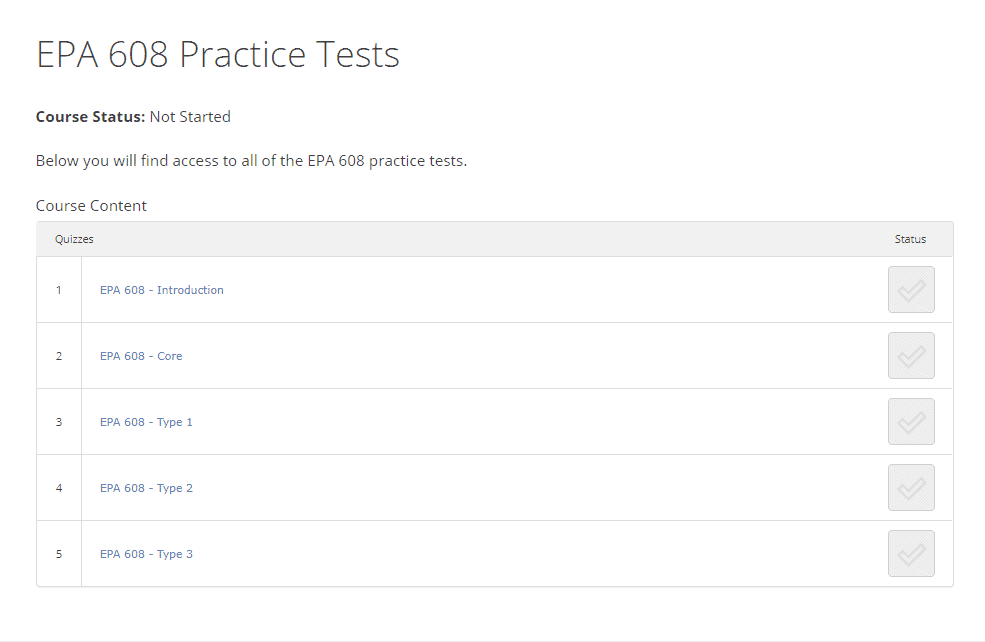 View from within the test – ability to mark questions for later review and keep track of all questions within each test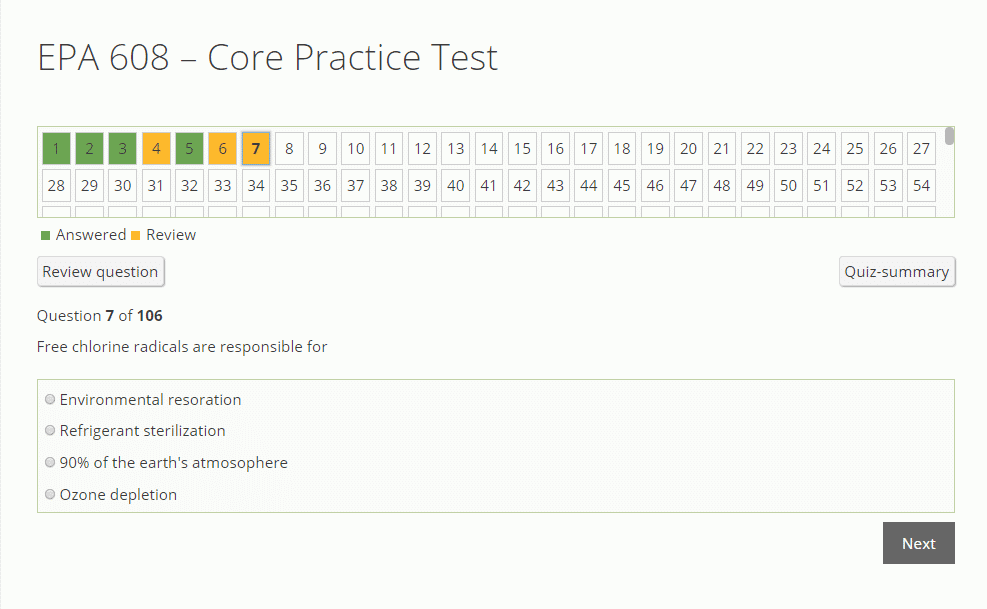 Summary of the quiz after you have completed it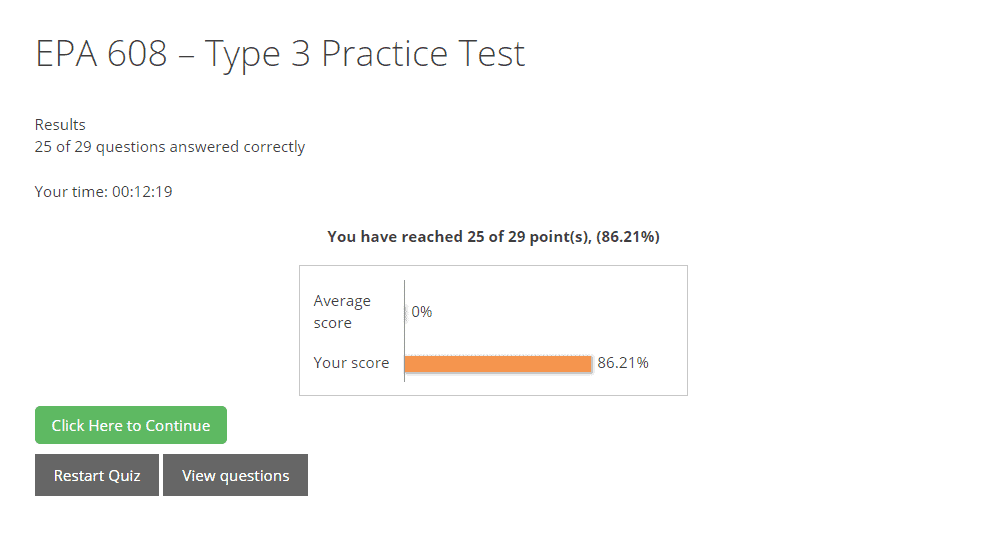 Ability to review all of your answers and see where you need to improve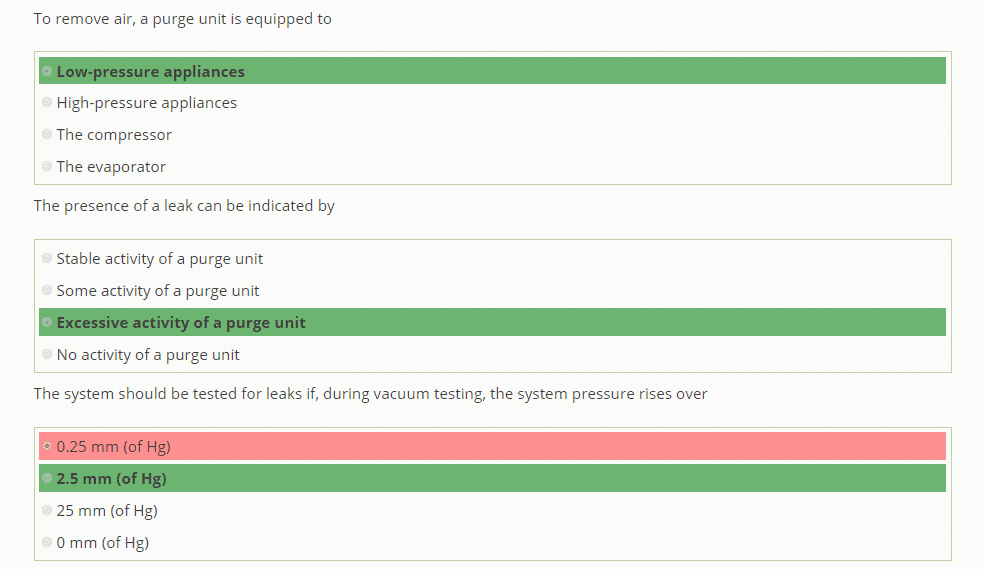 Like What You See?
Get immediate access to the best EPA 608 practice test on the market by clicking on the button below to get started.