If you want to become an HVAC technician, you need to have a certification from the US Environmental Protection Agency to handle refrigerants. Improper identification and use of refrigerants can damage or destroy HVAC equipment, and even lead to personal injury or death. It also causes serious environmental damage.
This page will help guide you on your path to an EPA certification. It will help you understand what it is, the concepts and information you will need to learn, and important details about taking the EPA section 608 technician certification exam.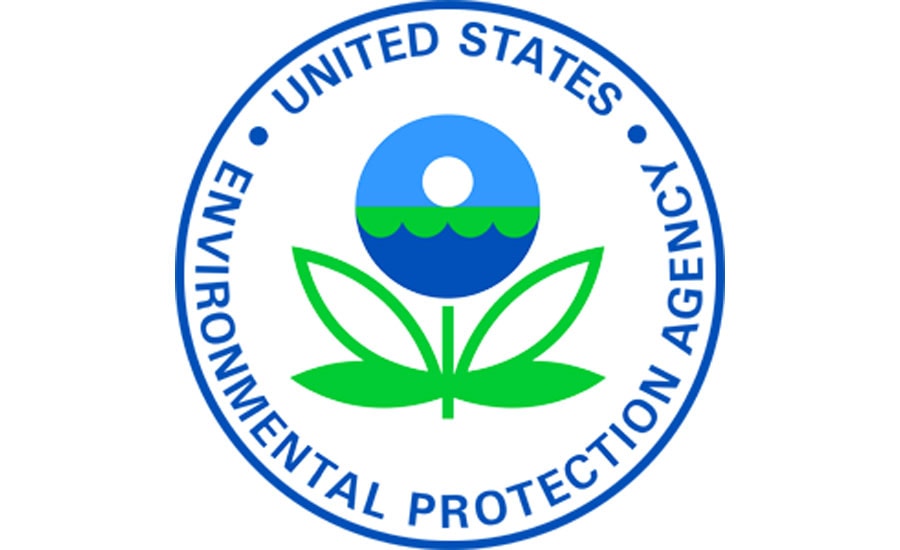 Acquiring an EPA certification should be high on your list of priorities. But a high-level understanding of refrigerants and their applications is also important to building a solid foundation of knowledge. The holy grail of the HVAC industry is the refrigeration cycle. An in-depth knowledge of the physics involved is part of what separates the average technician from highly-paid experts in the field.
Below we give a brief history of the use and evolution of refrigerants. From there we'll talk about the development of universal standards for their use and handling.
The Rise of Refrigerants
The first widely-used refrigerant was ammonia. It was used in food refrigeration systems in the mid-1800's. Ammonia absorbed heat very well but its toxicity made in-home refrigeration a risky proposition. By the 1920's, early versions of the refrigerants that are still used today were developed. Their reduced toxicity helped the refrigerator quickly become a common household appliance. Versions of these same refrigerants would later be used in modern-day air conditioning systems and heat pumps.
In the early 1970's scientists discovered these refrigerants might be contributing to ozone depletion. They started a campaign that not only would eventually win them the Nobel Prize but also led to what is known as the Montreal Protocol in 1987.
The Montreal Protocol is an international treaty among all United Nation members to systematically phase out materials deemed harmful to the Earth's atmosphere. The U.S government passed the Clean Air Act of 1990 to comply with the Montreal Protocol. This put in place the requirement of being EPA certified to handle certain refrigerants.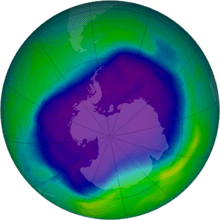 Modern Refrigerants and Regulation
The two most common types of refrigerant you will come in contact with in residential HVAC are R22 and R410A. R22 systems are no longer produced and the refrigerant itself is being slowly phased out. Government regulations significantly reduce the amount of R22 being manufactured annually.
R410A is the common refrigerant for newly-installed systems and operates at a much higher pressure than R22. Differences such as these are the reason all HVAC technicians should be properly trained and certified. This helps ensure HVAC systems are not damaged and individuals are not harmed due to the improper handling of a refrigerant.
In an industrial setting, the risk from improperly trained technicians is heightened because of the extremely high pressures of some industrial HVAC systems. Additionally,
EPA regulations under Section 608 of the Clean Air Act require that technicians who maintain, service, repair, or dispose of equipment that could release ozone-depleting refrigerants into the atmosphere must be certified. 1
Once you receive an EPA certification to handle refrigerant, your credentials never expire!
The Four Types of EPA Certifications for Refrigerant
The levels of certification available and the types of work they allow are: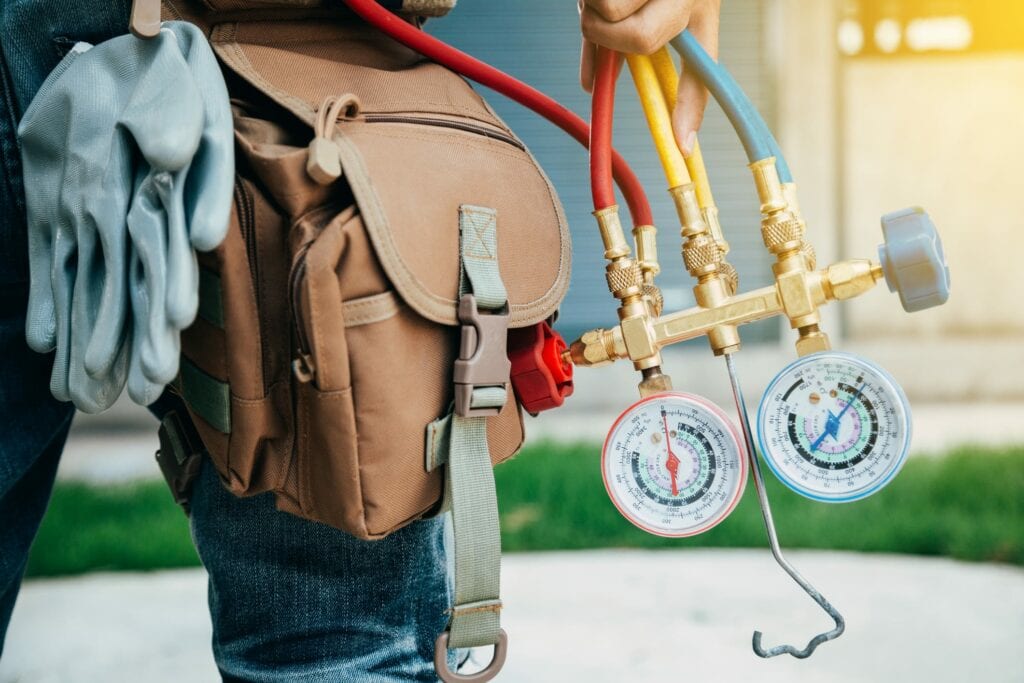 Type I – servicing small appliances


Type II – servicing or disposing of high- or very high-pressure appliances, except small appliances and MVACs (motor vehicle air conditioning)


Type III – servicing or disposing of low-pressure appliances.


Universal – this covers all three types. And of course, your testing will be on all three.
Core Exam
For all certifications, you must pass the "Core Section" of the EPA certification exam. This exam tests areas that are relevant to any work with refrigerants. It has more to do with the overarching principals and reasons that this is a highly-regulated industry.
The Core section of the exam covers the following general knowledge topics:
       Ozone depletion


       Clean Air Act and the Montreal Protocol


       Section 608 regulations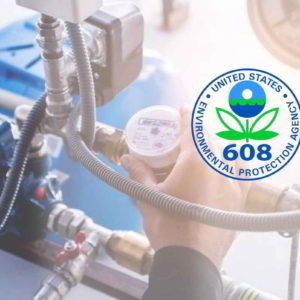 Substitute refrigerants and oils


       Refrigeration


       The Three R's (Recover, Recycle, Reclaim)


       Recovery techniques


       Dehydration evacuation


       Safety


       Shipping
Like each of the particular sections, the core consists of 25 questions. You have to answer 18 correctly to pass. If you take the Type I exam, you need to get 21 right – but it's open book.
Type I – Servicing Small Appliances
The Type I EPA certification allows you to service small appliances. The exam consists of 25 open book questions based on the following topics: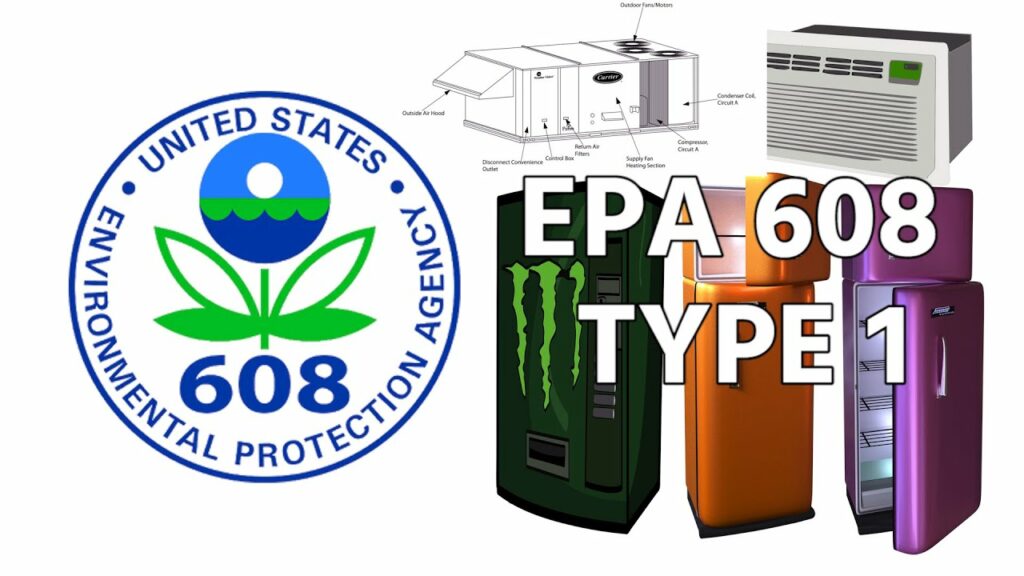 Recovery requirements


Recovery techniques


Safety
You have to answer 21 of 25 open-book questions correctly to obtain Type I certification. As mentioned above, the "Core Section" must also be successfully passed. The "Core Section" can also be taken open book to obtain a Type I certification only. Just be aware you'll have to re-take it, closed book, to obtain any certification above Type I.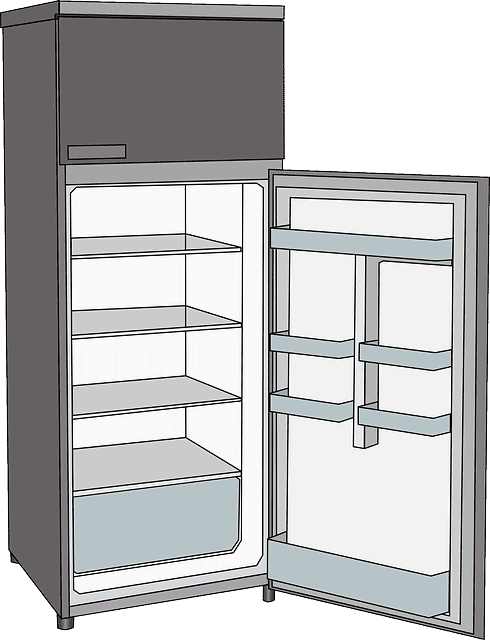 Even though the Type I exam is open-book, it is a good idea to familiarize yourself with the definition of a "small appliance." Also understand evacuation requirements for small appliances with recovery equipment made before November 15, 1993 and after November 15, 1993. You also need to be able to discuss the evacuation requirements for appliances both with and without working compressors.
Focus on the use of pressure and temperature to determine what kind of refrigerant you're dealing with and to find non-condensables. You must also understand recovery methods, like system-dependent recovery.
Know to put in high- and low-side access valves when recovering refrigerant from small appliances with inoperative compressors. Knowledge of operative compressors, solderless access fittings, and decomposition products of refrigerants is also important.
Type II – Servicing or Disposing of High-pressure Appliances
The Type II EPA certification allows you to service or dispose of high- or very high-pressure appliances, except small appliances and motor vehicle air conditioning. The main topics covered by the exam are as follows:
Leak detection


Leak repair requirements


Recovery techniques


Recovery requirements


Refrigeration


Safety
The Type II quiz has a larger emphasis on leak detection. It is important to understand how to properly check for signs of leakage and administer a leak test before charging equipment. You must also know the annual leak rate for commercial/industrial process refrigeration and appliances which hold more than fifty pounds of refrigerant.
Additional study topics for the Type II exam to cover are recovery techniques and requirements. Chilling the recovery vessel for a speedier recovery is an important technique to understand. Understanding how to minimize cross contamination and emissions during the recovery process is also essential. Other areas to focus on include recovery requirements when dealing with disposal, repairs, and leaks for high-pressure appliances. Of course, being about to say what is a major or minor repair is key.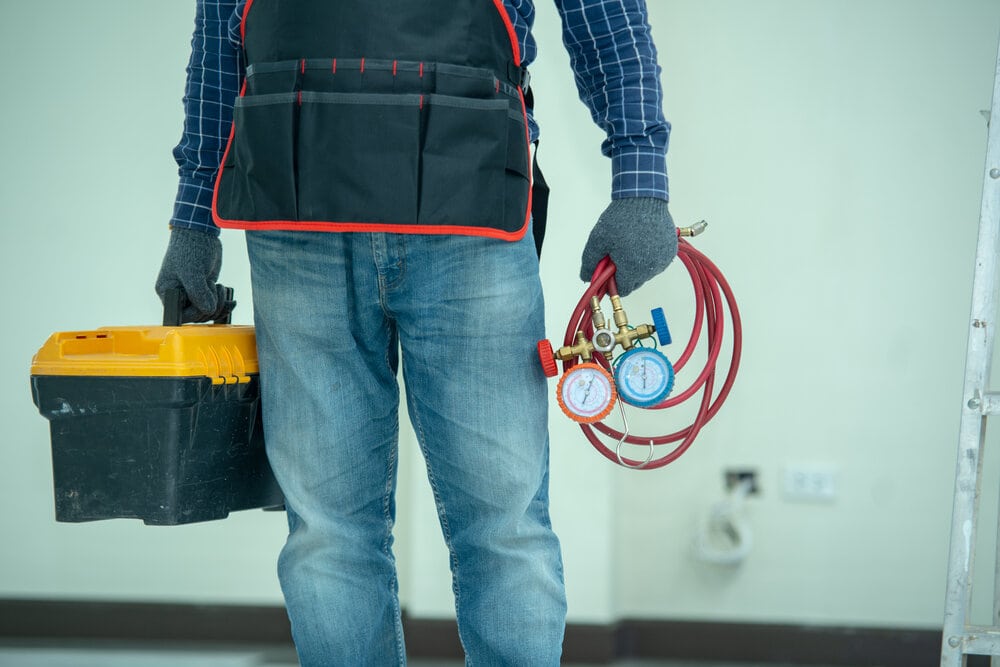 Finally, to pass the Type II quiz, you should be able to identify the components of high-pressure appliances, where the refrigerant is located in those appliances, and how to administer the pressure-temperature test. This section has 25 questions plus the 25 for your core exam.
Type III – Servicing or Disposing of Low-pressure Appliances
The Type II EPA certification allows you to service or dispose of low-pressure appliances. The main topics covered in the Type III exam are identical to the Type II:
Leak detection


Leak repair requirements


Recovery techniques


Recovery requirements


Refrigeration


Safety
Why are these identical? The Type III quiz is somewhat similar to Type II but is dealing with low-pressure systems. While many of the terms are similar, the dynamics of a low-pressure system can be much different as they operate in a vacuum. Leakage and leak-test pressurization methods are the main concerns for this test. Be able to identify signs of leakage and the maximum leak test pressure when it comes to centrifugal chillers. Identifying and repairing leakage, liquid recovery, and vapor recovery should be covered prior to testing as well.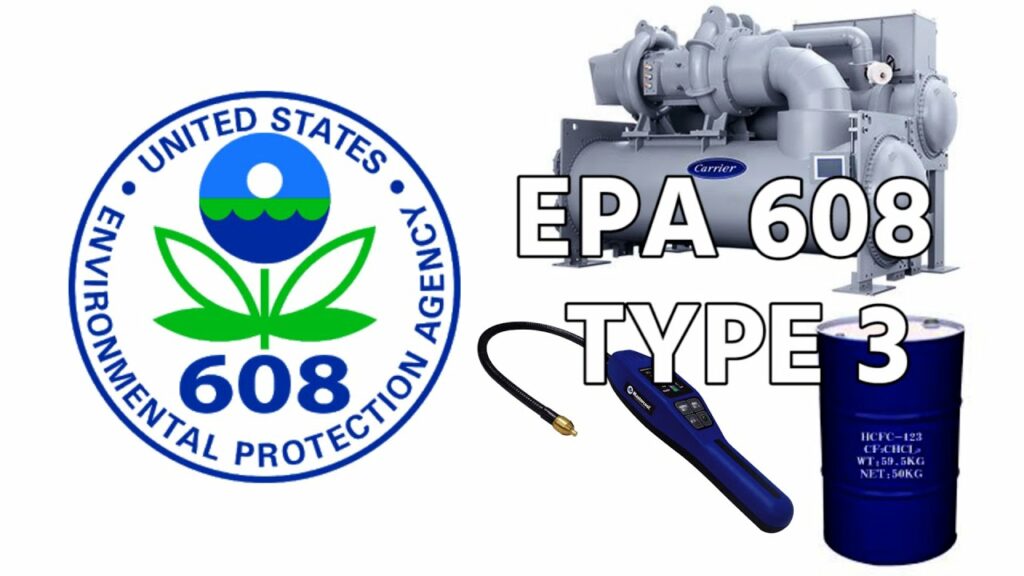 Be able to explain recharging techniques, like introducing vapor before liquid so freezing doesn't occur. Identifying evacuation requirements, knowing what is considered a major repair, pressurizing a low-pressure appliance, and ASHRAE Standard 15 are all areas of study for the Type III certification exam. Like Type II, there are 25 questions in this exam plus the 25 questions in the core section.
Universal Certification
A Universal Certification is awarded after successfully passing Type I, II, III, and the core section of the EPA 608 Technician Certification exam. That is, you'll have 100 questions to answer. We encourage you to try for the Universal Certification. It's generally more useful than targeting any one specific certification.
Before testing, we'd like to encourage you to assure you acquire an EPA 608 Technician Certification from an EPA-approved certifying organization. A list of these organization can be found on the EPA's website. This list consists of the headquarters that issue the certifications. The exams are often administered by certified individuals who are affiliated with these organizations. That means these are not the only locations offering the exam.
How to Prepare for the EPA 608 Exam
Taking and passing the EPA 608 exam is very important for HVAC techs. To aide the studying for the test, we have created practice tests for each of the 4 types of EPA tests there are. Those can be found below:
Those free practice tests are a great way to study. If you are looking to really up your studying then check out our premium study guide. This study guide condenses all of the info you need to know for the test and puts it all into one easy to digest study guide. This is the most effective way to study for the EPA exam. You can find more info regarding this study guide here.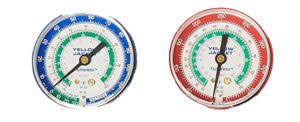 How to Go About the Certification Process
The fees for obtaining an EPA 608 Technician Certification can vary depending on your methodology for approaching your HVAC training. If you are training as an apprentice on the job and only need to take the exam, total fees could be less than $100. The technician you are training under should be able to guide you through the process.
However, if you are inexperienced and new to the industry, you will likely need to enroll in a program that includes training and testing for the EPA 608 Technician Certification. You can find a local HVAC program below:
Conclusion
Obtaining an EPA 608 Technician Certification is an important step in the journey to becoming an HVAC professional. As with any test, you need to carefully read each question and all the provided answers, to avoid missing a question simply because of the way it is worded. Intense preparation is necessary to obtain a Universal Certification, but once obtained, it is for life. Having a Universal EPA certification helps prove to prospective employers and your co-workers/trainers that you are serious about succeeding in the HVAC industry.
Frequently Asked Questions
Here are the common questions:
What's the Difference Between HVAC EPA Certification and Refrigeration EPA Certification?
These two terms are actually interchangeable. EPA Section 608 Certification deals with handling refrigerants and is therefore applicable for working with AC systems as well as refrigeration systems.
How Much Does the EPA Certification Test Cost?
Costs can vary depending on the testing location. We are aware of costs from $20 to take the Type 1 exam online up to over $150 to take the Universal exam in a proctored setting.
Where are the EPA Test Locations?
The EPA does not directly administer the test. Instead, there are various authorized test providers. This page lists them but you will have to contact their main office to find out about tests in your area.
Footnote
1. https://www.epa.gov/section608