Are you planning to pursue a career in HVAC in Connecticut? If your answer is yes, you are on the right path. HVAC technicians are in high demand in Connecticut and throughout the country as well.
HVAC technicians earn much more than technicians in other trades. The Bureau of Labor Statistics expects the employment of qualified HVAC technicians to increase by 14% from 2014-2024. Learn HVAC from an accredited institute and start a great career.
This article will provide you important information about HVAC training and career opportunities in Connecticut.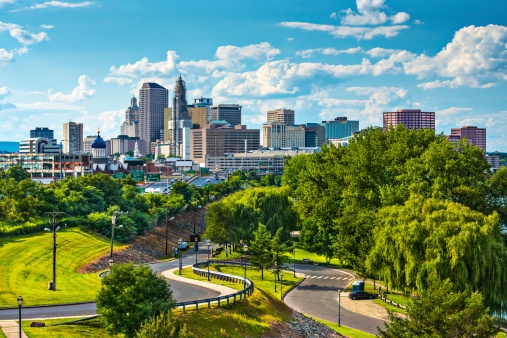 How to Become an HVAC Technician in Connecticut
If you are looking for a job in Connecticut, there are three types of HVAC licenses that you can get and start your work right away. These include the apprenticeship program, the journeyperson program, and the contractor program. There are also ten additional license programs that you can get. Here is how you should go about it.
Apprenticeship
You could enroll in a four-year course at any community or state college in Connecticut. The schedules are usually designed with a flexible timetable so one could do a part-time job with it. Moreover, it involves 720 hours of learning and at least 8000 hours on training on the ground. You will also need to get a DCP and then register with the program. As an apprentice, you can also work under a licensed supervisor.
Journeyperson
To get this, one will have to complete any registered program for a relatively shorter duration and then pass a state-administered exam. Moreover, a journeyperson can work under a licensed contractor and can obtain one of two licenses. There is a limited permit and an unlimited permit, both of which allow technicians to work in special areas. The special licenses are categorized via alphabetic letters. 
Contractor
This is probably the most difficult of the lot to get. A person must have worked for two years or more as a journeyperson to even apply for this license. As a contractor, you will have the opportunity to either work as a technician yourself or hire other people as journeypersons or apprentices. In Connecticut, there are two separate options. You can get a limited one to work in specific areas or get an unlimited license to work anywhere.
What Makes Connecticut a Great Place to Start an HVAC Career? 
Starting a career in a new field can be challenging, but not when you have so many wonderful prospects awaiting you. Connecticut is one of the most famous states in the USA, and you would be in a good place if you start your career there. Here is what you need to know about the place.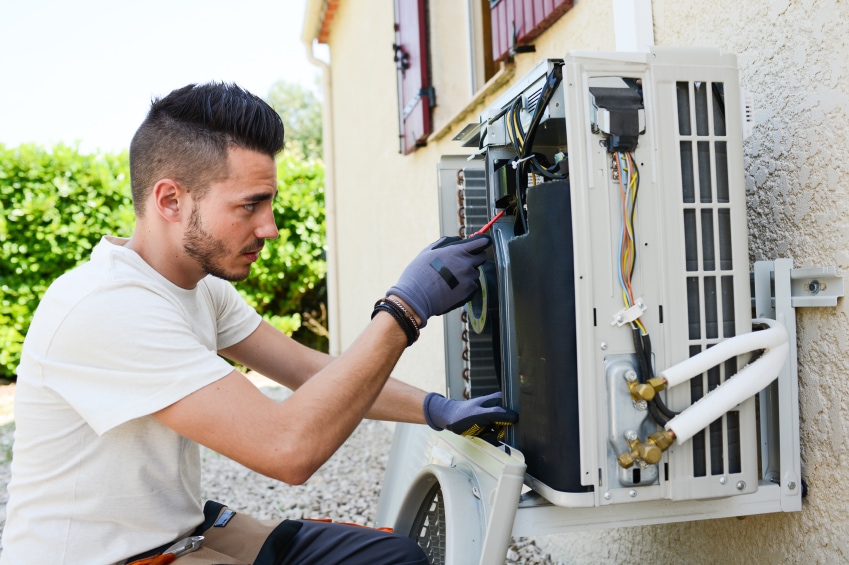 Job Opportunities
No one wants to spend so much money on college only to end up with no job or career. Lucky for HVAC technicians, this won't be a problem. The state offers many job opportunities in all residential and commercial sectors. You would also get different licenses based on your preference. You can work through an apprenticeship or a contractor program.
Affordable Colleges
A good college is a key to achieving a good degree that ultimately lands you an attractive job. The biggest issue with many states is that their colleges are extremely expensive and don't come with flexible timings. Connecticut is relatively better in this regard as most of its colleges come with affordable programs and easy schedules that can be availed by working people as well.
High Demand
You could be the best technician in town, but without the proper demand for your job, you would be at a stalwart. Connecticut has ample amounts of residential as well as commercial buildings that you can work for. There are also many urban settlements that would frequently require the assistance of HVAC technicians.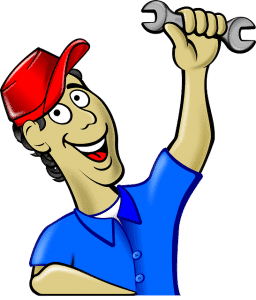 HVAC License Requirements in Connecticut
To work as an HVAC technician in Connecticut, you require a license from the Connecticut Department of Consumer Protection.
The Department of Consumer Protection provides twenty different licenses with specific requirements:
B-1 Limited Gas and Oil Burner Contractor
B-2 Limited Gas and Oil Burner Journeyperson
B-3 Limited Gas and Oil Burner Contractor
B-4 Limited Gas and Oil Burner Journeyperson
D-1 Limited Warm Air, Air Conditioning, and Refrigeration Contractor
D-2 Limited Warm Air, Air Conditioning, and Refrigeration Journeyperson
D-3 Limited Cooling Contractor
D-4 Limited Cooling Journeyperson
G-1 Limited Heating, Piping, and Cooling Contractor
G-2 Limited Heating, Piping, and Cooling Journeyperson
S-1 Unlimited Heating, Piping, and Cooling Contractor
S-2 Unlimited Heating, Piping, and Cooling Journeyperson
S-3 Limited Heating, Cooling and Piping Contractor
S-4 Limited Heating, Cooling, and Piping Journeyperson
S-5 Limited Heating, Hot Water, and Steam Contractor
S-6 Limited Heating, Hot Water, and Steam Journeyperson
S-7 Limited Contractor
S-8 Limited Journeyperson
S-9 Limited Heating Cooling Contractor
S-10 Limited Heating Cooling Journeyperson
More details about prerequisites and application process are available on their website.
The requirements to qualify for a Contactor license examination are two (2) years as a properly licensed journeyperson or equivalent experience and training.
To get a contractor license you must also pass a trade exam and a business and law exam.
The requirements to qualify for a Journeyperson license examination are the completion of a registered apprenticeship program or equivalent experience and training.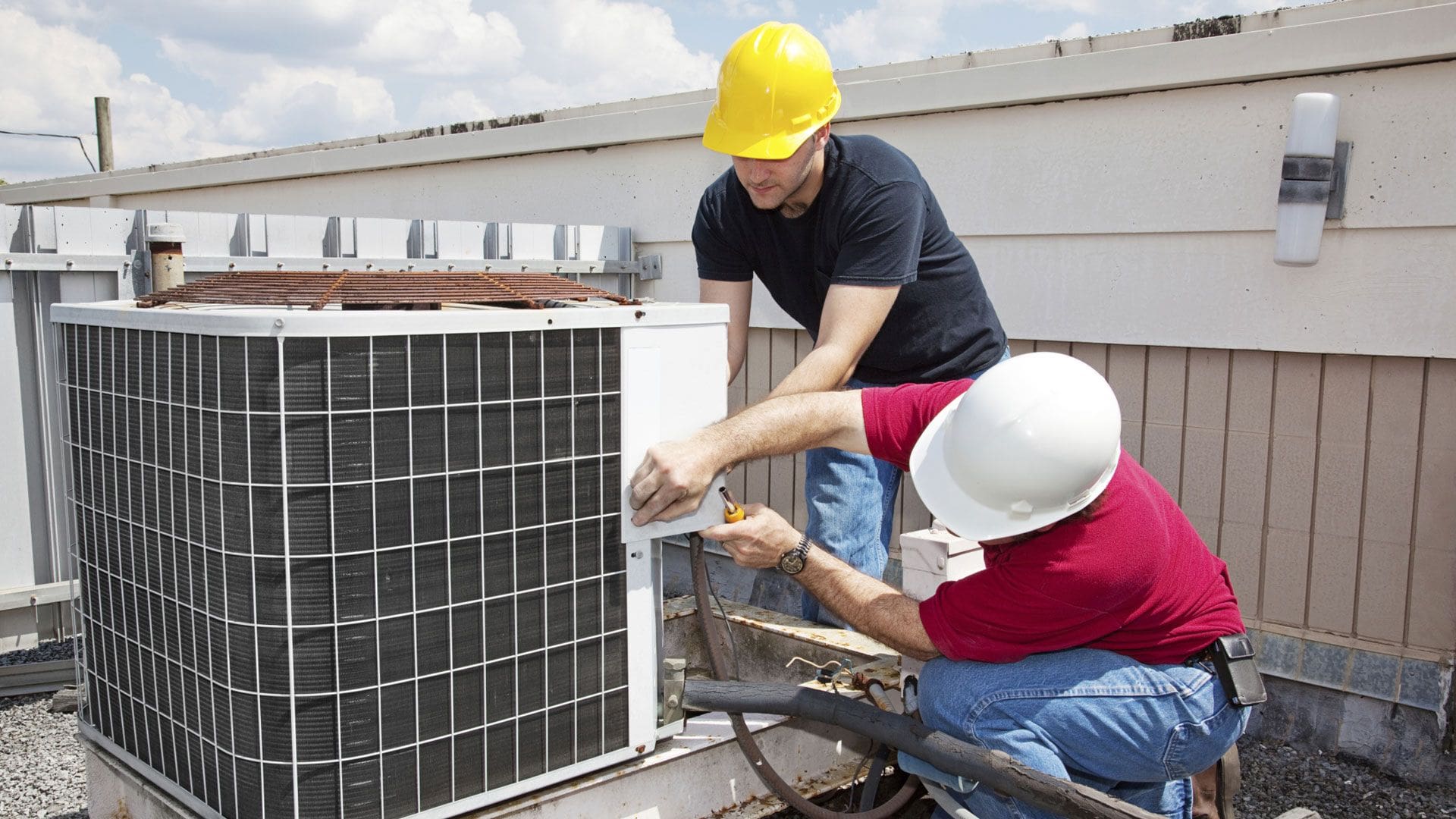 Examination Process
HVAC technician licenses in Connecticut are awarded by Department of Consumer Protection and the exams are conducted by PSI Exams.
Plan and study well for your exam.  Feel free to check out our practice tests or our study guide.
Subjects covered in the certification exams are:
Insulation
Hangers and Supports
Sound, Vibration and Seismic Control
Heating and Cooling Principles
Refrigerants and Refrigeration
Testing, Adjusting and Balancing
Controls
Machine Room
A/C and Heat Pump Equipment
Furnaces and Heaters
Hydraulics
Chimneys, Flues, and Vents
Combustion Air
Fuel Gas Systems
Ducts
Chillers
Ventilation and Exhaust
Safety
Oil Burners
Boilers
Depending on the exam you take, the duration will be between 2 hours and 3 hours while the number of questions will be 60, 70 or 80. You must score 70 % to pass these exams.
Please note that you must also pass a trade exam and a business and law exam.
The subjects covered in the exams are:
Job Outlook and Salary for HVAC in Connecticut
Working a job may be satisfactory in other ways, but if it doesn't provide you with an attractive salary or package, it is not really worth it. HVAC technicians have to go through a lot to get a license; hence they also demand proper compensation for that. Lucky for them, Connecticut knows how to please its employees. Here are the job outlook and salary packages for people seeking jobs.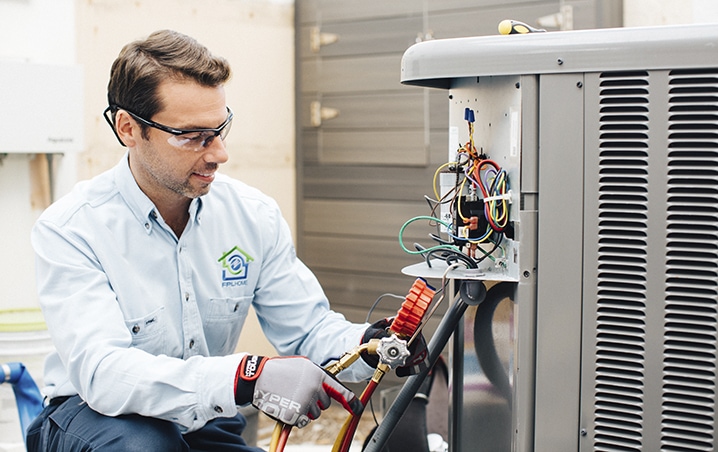 Salaries
There is a reason why so many people like to work in the state. Attractive salaries act as a good incentive. A person starting the job would earn up to $26.33 every hour. If you have relatively more experience, then you can earn double the amount too. The salaries are also expected to increase with time, according to some recent projections.
Bonuses and Packages
Apart from salaries, the state offers many attractive bonuses. You will get monthly, quarterly, and even yearly bonuses if you work hard and offer consistent performance. There are also fantastic insurance plans that you can avail of. This will cover all your medical and dental bills.
Promotional Opportunities
You will enjoy positive growth projections once you land a job in Connecticut. There was a study done by the economy and community development, and it was found out that HVAC technicians would get more than 80 jobs every year. Since there is a high demand for the job, it is very likely that you will get promoted to a better situation one year after landing the job.
How Much Can You Earn?
Recent statistics reveal that there is a higher demand for HVAC technicians in Connecticut than ever before. The average hourly wage of an HVAC technician in Connecticut is $ 26.28 while one can earn up to $36.77. The average yearly salary is $ 54,660, while you can earn as high as $76,490.
Entry-Level: $54,770 per year
Mid-Level: $62,552
Master-Level: $76,490
HVAC Training Schools in Connecticut
There are many state-of-the-art trade schools in Connecticut that provide training in HVAC and help you become experts in the field. To find HVAC schools near you check out the list below:
Lincoln Technical Institute offers a Diploma program in heating, ventilating, air conditioning and refrigeration. They emphasize best preparing the students to maintain essential temperature control equipment by teaching them everything from basics to the latest trends in HVAC systems. They have a well-balanced curriculum of theory and hands-on exercises
Their HVAC programs are offered at East Windsor and New Britain campuses.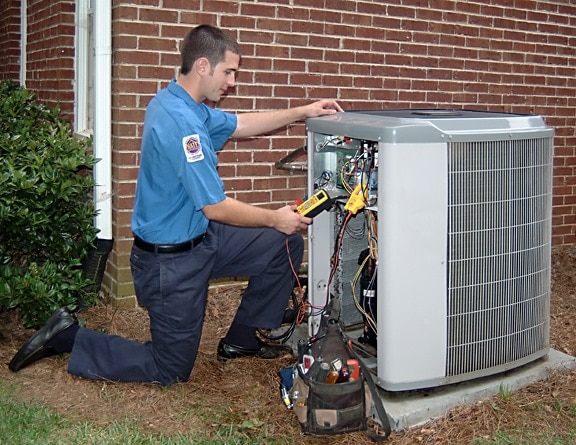 Porter and Chester Institute offers HVAC training at their Stratford and Branford locations. Their different programs teach installation, repair and maintenance of heating, ventilating, air conditioning and refrigeration. They provide sufficient hands-on experience in most of the real-time HVAC problems so that students are well prepared to deal with all kinds of on-job problems.
Their HVAC programs are offered at Branford, Enfield, Rocky Hill, Stratford, and Waterbury campuses.
Industrial Management Training Institute (IMTI) is another highly reputable technical institutes in Connecticut. IMTI has been successfully training HVAC technicians since 1986. They offer online and on-campus courses with a good combination of theory and practical training preparing students to take on the tough job requirements.
HVAC courses at IMTI range from Core to Level 4. They also offer license exam review classes. The on-campus programs are offered at Waterbury campus.
Learning HVAC from an accredited institute will increase the chances of working with reputable companies and ensure a great career.
What Does an HVAC Program Teach?
Finding the right HVAC training program is crucial towards success. Depending on the level of training, duration of a program can be between six months and two years.
The right program will teach you the required skills and prepare you for license examinations. You will learn to install, maintain, repair and troubleshoot HVAC systems. You will also learn to diagnose problems in complex electronic controls, ducts, motors, and other parts; repair refrigerant controls, ductless splits, heat pumps, electric motors, intake and exhaust humidifiers, etc. Preventive maintenance and compliance with federal and state environmental laws are crucial parts of training.
People Also Ask
People looking for jobs have a lot of questions. They are very much eager to find out about prospective jobs and ways to start a career. We found many queries on the internet and decided to answer some to provide you with better insight. 
What are the Connecticut Limited Journeyman HVAC License Requirements?
To get this license, you will have to first complete any registered apprenticeship program and then pass a licensing exam. Such a person can also only work under a contractor or a licensed professional. There is an EPA certification that you can get too. To work in specific areas, you will need a limited license, and to work in any area, you can get an unlimited license.
How Much Does HVAC Tuition Cost in Connecticut? 
Although colleges in Connecticut aren't too expensive, you will still have to pay a considerable amount as tuition to get the required education. The initial fee for the license is $120. The application fee is an additional $150. As for tuition fees, it varies from college to college. The cost of a four-year program is going to be between $60,000 and $80,000. You can also avail of many scholarships.
Which States Honor a CT HVAC/R Trade License?
In most states, you will need different licenses. A state-issued license is only acceptable in that particular area. So, an HVAC contractor license made in the area will only be used there.
Looking For Information On Nearby States?
You might also be interested in HVAC licensing requirements in bordering states: