You might expect that the largest states would also be the ones to require trade licenses. But that's not true for New York, at least!
In the Empire State, an experienced HVAC tech can make over $24 an hour, and a rookie can expect to earn over $15.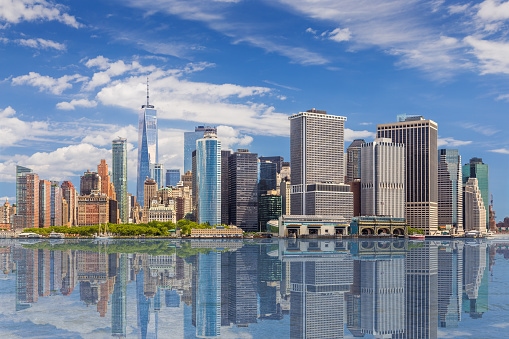 Of course, it's a huge and diverse state and a great variety of incomes. But whether you're facing the unbearably hot summers of the Big Apple or the bitter winters of Buffalo, HVAC makes a great career!
How to Become an HVAC Technician in New York
An HVAC technician is someone responsible for installing, maintaining, and testing the building's heating, ventilation, and air conditioning systems.
There are no statewide regulations for becoming an HVAC technician in New York state, but there are local requirements. The cities that require licenses include:
New York City
Refrigeration operating engineer certificate of qualification (by FDNY)
Oil burning equipment installer licenses (by NYC building department)
High-pressure boiler operating engineer (by NYC building department)
Buffalo (Permit and Inspection Services Department)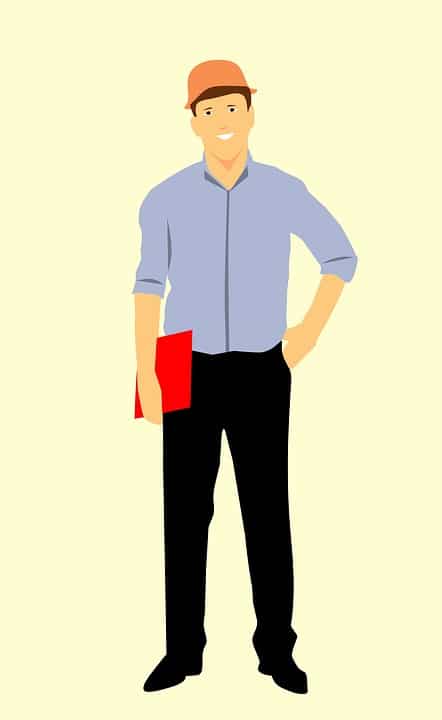 Heating license
Ithaca
HVAC license from the city
Syracuse (Department of Code Enforcement)
Master HVAC mechanical license
Master refrigeration mechanical license
Limited HVAC mechanical license
Limited refrigeration mechanical license
Special HVAC mechanical license
Special refrigeration mechanical license
Residential HVAC mechanical license
Albany (Department of Buildings and Regulatory Compliance)
Class A professional license
Class B professional license
The procedures for obtaining these licenses are different for every city. You can go to the government website or the website for issuing authority for the registration forms and procedures.
But before you take any licensing exam, you will need proper education and training. For that, there are various HVAC schools you can enroll in and earn a certificate or a diploma. But before you choose the school, you should make sure that it is accredited by either HVAC Excellence or Partnership of Air-Conditioning, Heating, Refrigeration Accreditation. 
If you are not attending a school, then you need to have industry experience with a legitimate company. These licenses also require renewals after a few years. Your license will have the expiry date on it.
How to Become an HVAC Journeyman Technician in New York
An HVAC journeyman technician is a person who has completed his apprenticeship and journeyman examination at the start of their career. For this, you don't just need a diploma or a year of experience; instead, you need to have three to five years of experience. 
Without any state-level regulations, different cities have different requirements. Some need five years of professional experience to take the exam while others require a two-year apprenticeship. The same license issuing authorities will work that we mentioned before.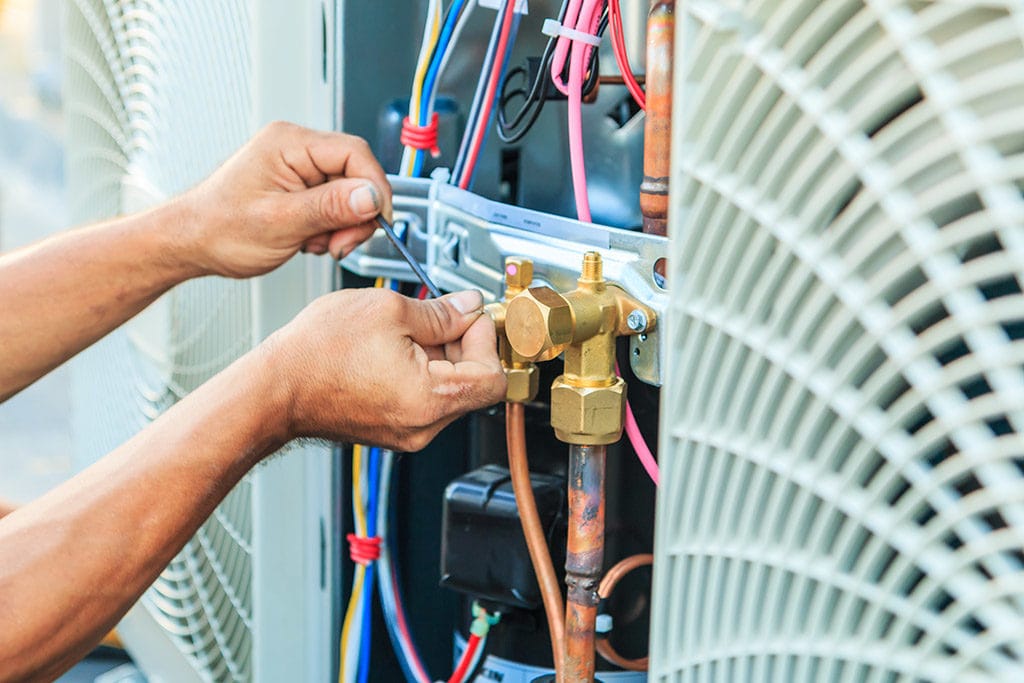 What Makes New York a Great Place to Start an HVAC Career? 
The role of an HVAC technician is needed in every state and city. But everyone has different requirements, rules, and pays. Why should you then choose New York as your career starting place? 
Some of the many reasons include:
Opportunities
New York is one of the most populated cities in America. It is also known as the city of dreams. With multiple local and international businesses situated here, there are a lot of employment opportunities. It is also one of the first places to use an air conditioning system.
A number of local agencies provide training and support to HVAC professionals like the Metropolitan Air Conditioning Contractors. Among the top schools that provide HVAC-R training are the New York City College of Technology, Penn Foster, Borough of Manhattan Community College, Hudson County Community College, and more.  
Salary
According to the Bureau of Labor Statistics, HVAC technicians in New York earn more than the average countrywide pay of this profession. It is considered one of the fastest-growing professions in the United States, and because of the vast population of New York City, it hosts about one-fourth of all the HVAC technicians in the country.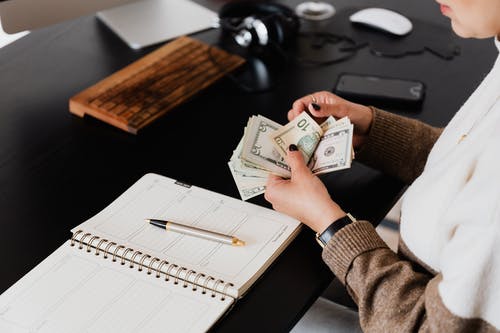 Weather
Weather plays an important role in this profession. Areas that don't have varying seasons don't face a lot of installation and other HVAC-R system-related problems. But New York sees both extreme winters and summers. The lowest recorded temperature is -52F, and the highest recorded temperature is 108F. 
With this situation in mind, a constant need for HVAC professionals is needed in the state to provide a comfortable living situation for inhabitants.       
Requirements for Becoming an HVAC Tech
Several requirements must be met for becoming an HVAC tech including licensing, experience, training, and certifications.
What Are the License Requirements in New York State for HVAC?
There are no license requirements in New York state for HVAC. However, some cities have their own licenses that we have mentioned above.
In New York City, to give the HVAC exam, you should have either five years of experience, a mechanical engineering degree, an engineering certificate for four years, or a two-year apprenticeship. Every license will have different requirements, as well. 
To sit for the High-Pressure Boiler Certificate exam, you will need experience in the industry, a commission from The International Board of Boiler and Pressure Vessel Inspectors for seven years, or certification from ASME.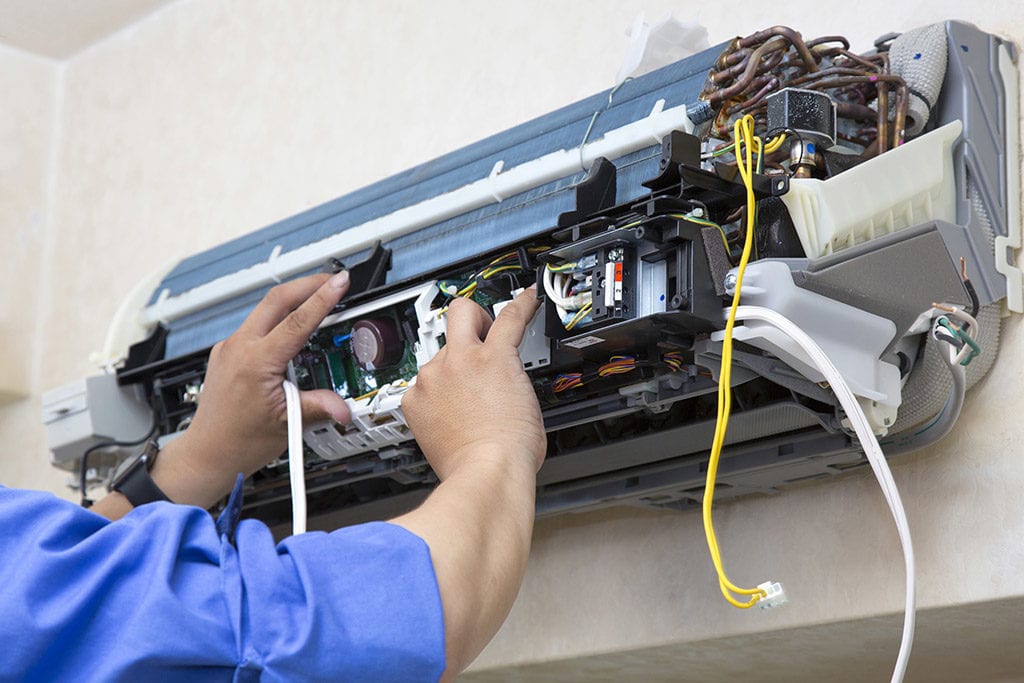 For oil burning equipment installer examination, you will need three to four years of experience. And for a refrigeration operating engineer certificate, you will need to have either a year of experience or training from a recognized institute.  
In Syracuse, you need five years of experience for the Special Mechanical License, Limited Refrigeration Mechanical License, HVAC Mechanical License, Residential HVAC Mechanical License, and Master Refrigeration Mechanical License. For the Master HVAC Mechanical License, you need ten years of experience.  
These are just limited cities, and all of them are not available, but you can find out from local City Halls. If no local license is needed, you can take the EPA and NATE exams.
How to Get an HVAC License in NY
To get an HVAC license in New York, you don't just need school training but also a lot of industry experience. As you read above, some certifications require five years of experience. But to get started, you should enroll in a recognized program, get a job, gain some experience, and then look for certifications in your relevant field.  
HVAC can be broken down into many narrower fields like refrigeration, residential HVAC, commercial HVAC, and more. 
If it is a government-sponsored exam, you have to visit their office or website to get the information and registration forms. Private organizations like NATE also take these exams.  
Local Regulations
Just because you're free and clear from state licensing, you still should check with your local authorities to see what regulations they may have.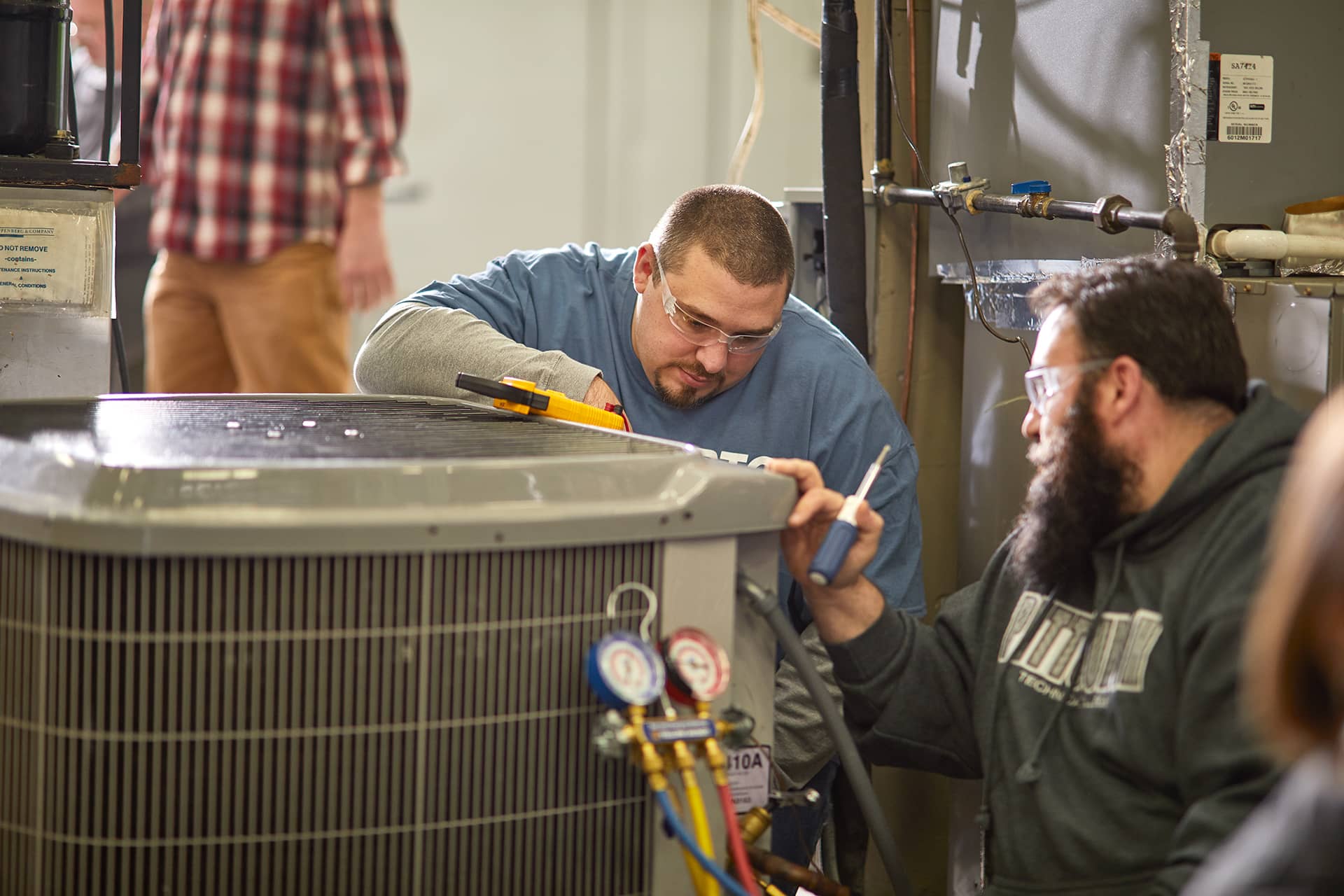 We tried finding information about New York City, but it looks like they don't require an HVAC technician to have a license either. Buffalo does license heating contractors; you can contact City Hall for details.
EPA Certification
Any work with refrigerants is regulated by the federal Environmental Protection Agency. Our article on EPA certification explains some of the details about types of certification. While Type I is the easiest to get, we recommend getting at least Type II to give you more flexibility. Even better, try for the Universal License. This is a certification that does not expire, so it will come in handy as your career path changes.
EPA Section 609 certification deals air conditioning systems in motor vehicles. If that's the only circumstance where you deal with refrigerants, it's probably the best option for you. But Type II Section 608 certification may cover you, also.
HVAC Exam Preparation in New York 
Although there are no state regulations or requirements for a license, there is a countrywide certificate of Environmental Protection Agency (EPA). Any technician wanting to work in the refrigeration section needs this certificate.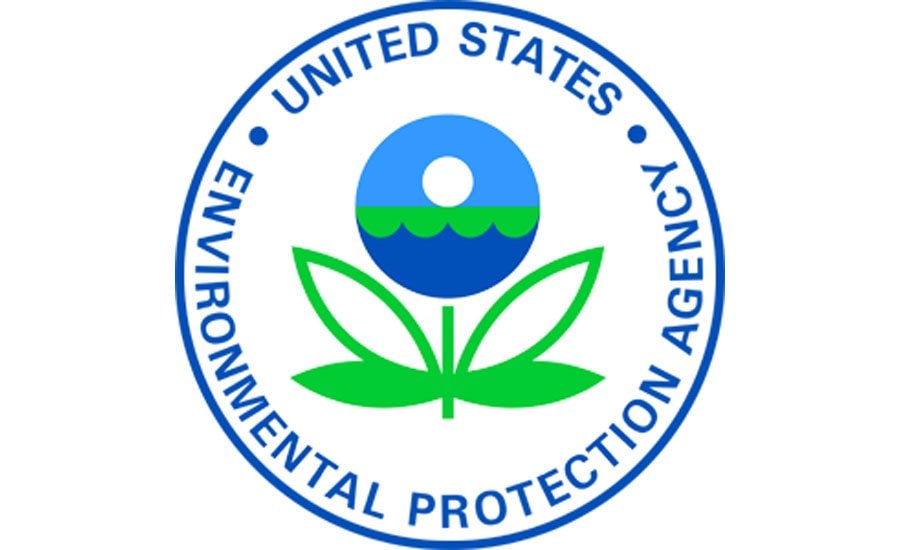 There are four types of EPA certifications, i.e., type-I, type-II, type-III, and universal. The universal certification covers all topics, while the other three cover limited topics.
If you are planning on taking this exam as an industry apprentice, then your company will guide and prepare you for the exam. If not, then you need to enroll in one of the schools that provide HVAC training in New York. Almost all of them will prepare you for this exam.
You can visit the EPA website for details of exam fees and syllabus.
The NATE certification is an optional New York HVAC certification that you can take other than the city's required license. They offer four certifications, i.e., ready-to-work certificate, HVAC support technician certificate, core and specialty tests, and senior-level efficiency analyst certification.  
To prepare for the exam, you need to attend the class of a NATE-certified trainer. Schools submit their applications, and after approval from NATE, they also have to provide attendance details and courses.  
Other than these exams, every city will have different certifications that they need, and you should check the local City Hall for that information. 
Job Outlook and Salary for HVAC in New York
New York has one of the fastest-growing HVAC communities in the country. Because of the extreme weather conditions throughout the year, the New York State Department of Labor has predicted a 27% increase in HVAC-R jobs. A majority of these opportunities are located in New York City because of the population and variety of jobs like residential, hotel, office, restaurants, skyscrapers, etc.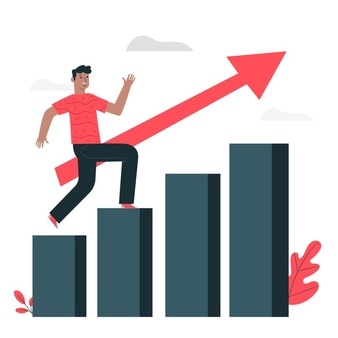 According to Indeed, there are currently 864 HVAC related jobs in various roles and levels in all of New York State. Google's top three companies that provide HVAC services are Four Streets Cool Air, At Your Service HVAC, and Best Air HVAC Inc.
In New York, the average pay of an HVAC technician is around $59k, while the countrywide average is $51k. Although this will vary according to the level of experience and city, the overall picture gives a bright outlook. 
The Bureau of Labor Statistics places New York in fourth place for the employment level and shows 18,810 total HVAC employees in the state. The New York-New Jersey City area is the top metropolitan area for this profession and has an average salary of $63k. 
How Much Does a HVAC Tech Make in New York?
Entry-Level: $67k
Mid-Level: $83k
Master-Level: $93k
New York Cities with Highest Average HVAC Salaries 
The majority of the jobs in New York state are concentrated in New York City, but there are other cities as well. All of them have different license requirements and salary outlooks. You will see New York City at the top when it comes to salary, but you also have to consider the living expenses. The upper Manhattan area of New York has the highest paying jobs, but it is also one of the most expensive areas to live in, not just in this state but throughout America.
The top five highest paying cities in New York State for HVAC technicians are:
New York 
Queens
Long Island
Bohemia
Rochester
Insurance and Tax Information for HVAC in New York
In the state of New York, it is required by HVAC contractors to charge their customers with a sales tax for repair, maintenance, and installation works. The contractors also need to be registered with the New York State tax authorities to perform their job. Churches, private schools, charity organizations, and government offices do not need to be charged with sales tax.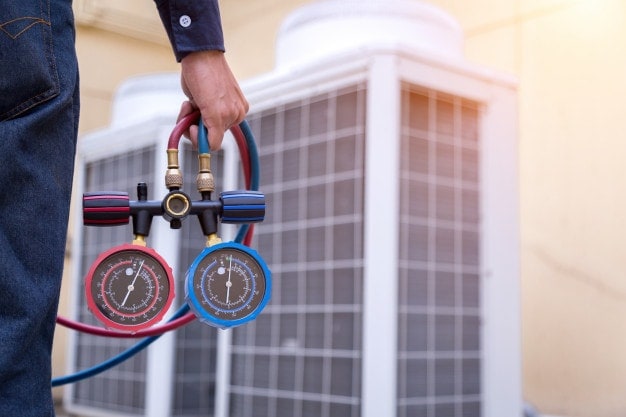 During this job, the workers and organizations are exposed to several risks for which they need insurance. There are four main types of Insurances you can get to protect yourself from legal liabilities, i.e., Commercial General Liability, Commercial Property, Errors and Omissions, and Workers Compensation.
For insurance requirements in New York, visit the New York State Department of Financial Services. How much it will cost you depends on the Insurance provider and the size of your business. But your company will require a worker's compensation insurance even if you don't intend to take any other according to the law of the state.
Conclusion
HVAC technicians in New York State have a lot of variety before them, from NYC's skyscrapers to work in suburban and rural areas. No matter where you find yourself in the state, your skills are in demand. Study hard to master the craft, and you'll be on the right path to a great career!
Looking for HVAC schools and training programs? Read our article regarding HVAC schools in New York here.
People Also Ask
For more information on HVAC licenses and certificates, read these frequently asked questions.
How Much is HVAC School in New York?
HVAC schools can cost $1200 to $15000 a year.
How Can You Take an HVAC Test in NY?
The requirements for taking HVAC tests in New York have been mentioned above. Every test has its own procedure. You need to fill out the registration form, submit the fees, and they will provide you with the instructions.
Looking for Information on Nearby States?
You might also be interested in HVAC licensing requirements in bordering states: