If you are looking to pursue a career in HVAC, it is important to know the different credentials you might need. Different states across the country have different certification standards.
This article will discuss the mandatory licensing for the Massachusetts HVAC industry.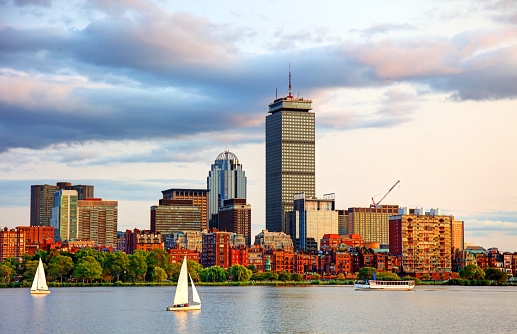 How to Become an HVAC Technician in Massachusetts
Like in most other states, becoming an HVAC technician in Massachusetts also requires you to fulfill certain criteria. Apart from licensing and certification, one might also need a certain level of experience. Here is what you need to become a technician in the state.
Experience
You will need experience of 6000 hours along with 100 hours of refrigeration theory to get a refrigeration technician license. You can also get 4000 hours of experience and 500 hours of approved refrigeration course. Out of this, 250 should be related to workshops, and 100 should include theoretical knowledge. There is also a third option that requires at least 2000 hours of experience along with 1000 hours of approved refrigeration course.
Certificates 
If you are looking to become an oil burner technician, then you can get any of the three certificates. All of these require you to pass a written exam. Group 1 certificate requires five to seven years of experience. Group 2 requires twenty-six weeks of education, and the last group requires the exam only.
You should also remember that the type 1 certification of each course will cover the smaller systems that are relatively simple to handle. As you move up the levels, you will have to deal with more complex systems. 
EPA Certification for Refrigerants
Another certification that is not specific to Massachusetts, but is a national requirement, is the Environmental Protection Agency's refrigerant recovery and recycling certification. Mandated by Section 608 Refrigeration Recycling Rule, the EPA requires HVAC professionals to learn about environmental protection when working with dangerous materials. The good news about EPA certifications is that they never expire. Once you pass your exam you will be certified for life.
There are three different certification types a technician can acquire:
EPA Section 608 HVAC Type I: Certifies techs to work on small appliances containing five pounds of less of refrigerant
EPA Section 608 HVAC Type II: Allows techs to work with high- and very high-pressure appliances, including non-automotive systems and split systems.
EPA Section 608 HVAC Type III: This certification permits techs to work on low-pressure appliances
Refrigeration Apprentice
Completed application
Copy of your high school diploma or equivalency certificate
You must be at least 18 years old
You must include an approval letter from the Division of Apprentice Training
$40 Fee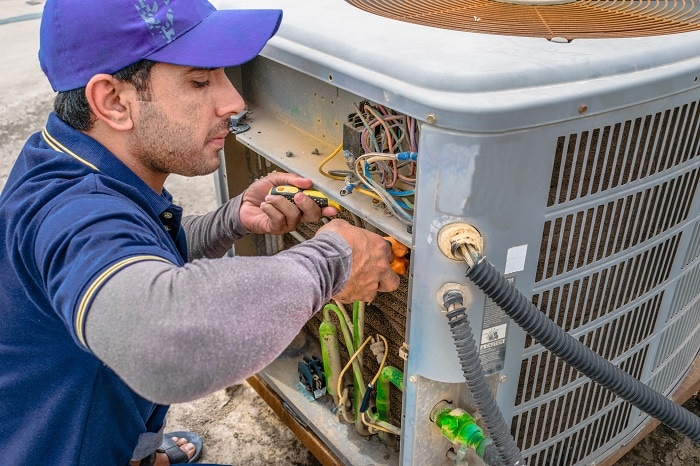 The license is valid until your birthday in the second year of the licenseYour trainee license can be renewed up to two times, although the Bureau of Pipefitters, Refrigeration Technicians and Sprinkler Fitters has discretion in this.
Refrigeration Technicians
After you have completed your apprenticeship, you will receive a Certificate of Completion of Apprenticeship. You must submit this along with the application and a $75 application fee to be licensed as a technician.You will need to submit your EPA Certification along with your application, as well. On the Massachusetts application, this is referred to as "CFC Certification".You must show that you've completed the following:
Documentation of 6000 hours as a Refrigeration Apprentice in Massachusetts and
Documentation from an approved school of 250 hours in a refrigeration course, made up of 100 hours refrigeration theory and 150 hours of related state electrical code training
or
Documentation of 4000 hours as an apprentice and
Documentation from an approved school of 500 hours in a refrigeration course, including 250 hours of shop-related work, 100 hours refrigeration theory and 150 hours of related state electrical code training
or
Documentation from your employer of 2000 hours as a Massachusetts refrigeration apprentice and
Documentation from an approved school of 1000 hours in a refrigeration course, including 700 hours of shop-related work, 100 hours of refrigeration theory, and 100 hours of related MA electrical code training
If you are already licensed in another state as a technician, master or the equivalent, you may submit that license along with documentation from your employer that you have met the requirements listed above.
Refrigeration Contractors
If you are ready to set out on your own as a contractor, you need to have already obtained the technician license. Your employee must vouch that you have and use the license, with a 2000 hour minimum of work as a technician.
You must also attend classes in an approved school on refrigeration theory for an additional 100 hours.
The application fee for the Refrigeration license is $150.
What Makes Massachusetts a Great Place to Start an HVAC Career? 
Many HVAC technicians look forward to working in Massachusetts. The city is not only widely recognized as a colorful place to live in but offers various opportunities for promotion. Since the weather of the city is quite unpredictable, you can always expect people wanting to upgrade their systems or get their broken systems repaired. Here are some of the other things that make Massachusetts great.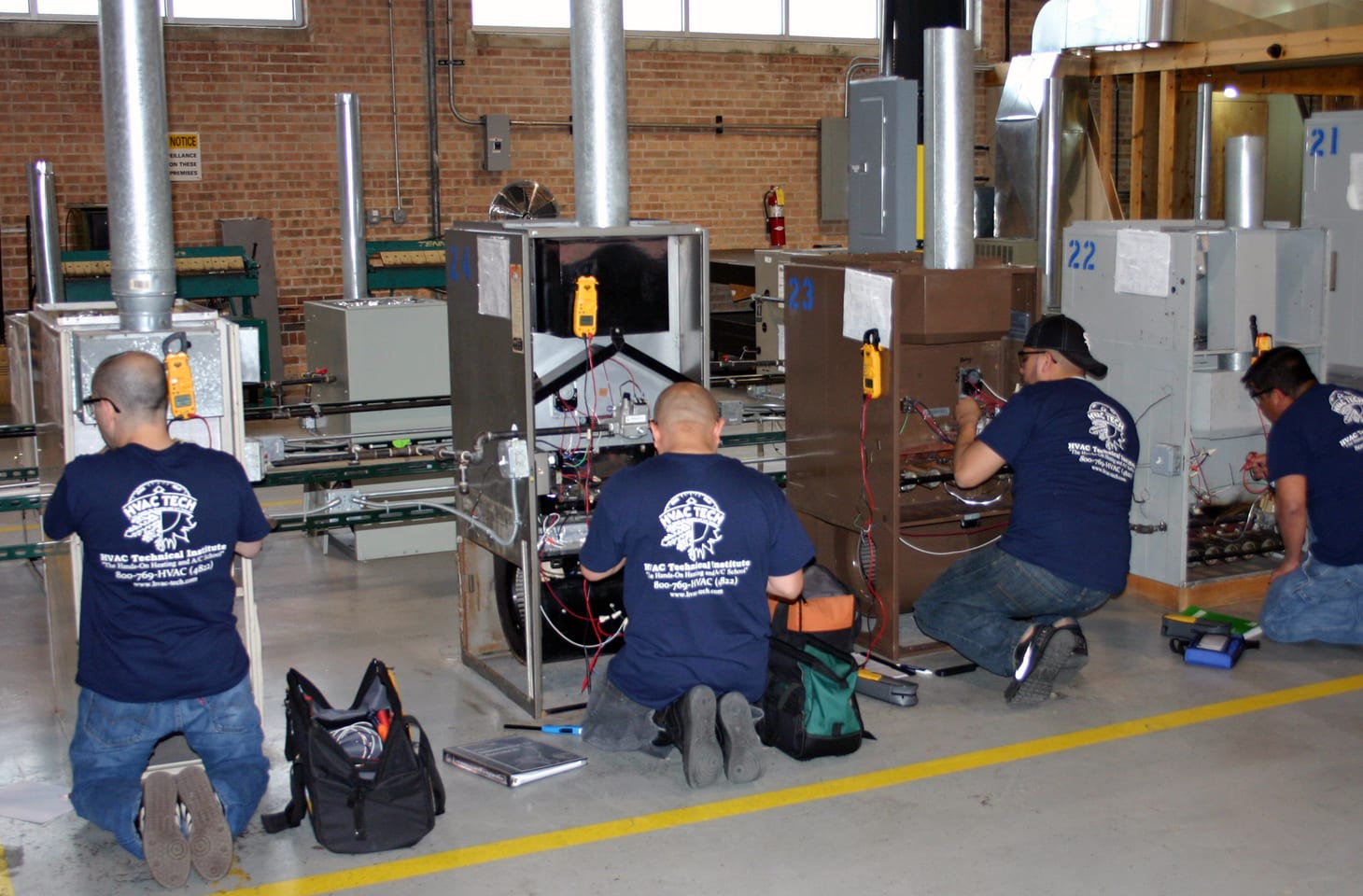 HVAC Schools
HVAC schools are needed to produce efficient and focused people who are passionate about their careers. The state is known for its many incredible communities and state colleges. These offer better facilities and more focus on practical knowledge that comes in handy on the field. Many colleges are also affordable, thus making it easier for you to enroll in one of them.
Job Outlook and Salaries
This is probably one of the most popular reasons why people prefer working in the city. The salaries are not just attractive, but they also come with a range of incentives and benefits that technicians can avail of. This includes monthly paid leaves and insurance plans that cover both your medical and dental costs.
Advanced Settlements
This is a crucial factor that influences the decision of potential workers. For people to get good and reliable jobs, the city they work in must have a huge demand for that job. Massachusetts consists of urban settlements. A lot of people possess refrigerators and heating appliances and hence require the use of an HVAC technician.
HVAC Licensing Requirements for Massachusetts
Working as a general HVAC technician in Massachusetts does not require a certification. This means that techs can start working right out of school or with just limited amounts of hands-on experience. Only those techs working in the field of refrigeration need to obtain their EPA certification before becoming a licensed refrigeration technician.
Massachusetts law focuses specifically on refrigeration technicians. In particular, anyone working with more than 10 tons of refrigeration must be licensed. That means most residential applications do not require a license, except for the largest homes.
At the apprentice, technician and contractor levels there are specific requirements. All use the same form, which can be found here.
The requirements for each level of license are given here. For both technicians and contractors, there is a written exam after applying. Apprentices do not have to pass an exam.
You can find a list of HVAC schools in Massachusetts here. Check with the state board to make sure all necessary approvals are in place.
Reciprocal Licensing
If you are already licensed in another state as a technician, master or the equivalent, you may submit that license along with documentation from your employer that you have met the requirements listed above.
Preparing For Your Exams
Within four to eight weeks following your application, the state should notify you when the examination will be, and provide further information. You can prepare with these resources:
Refrigeration and Air Conditioning Systems – Form 522 CMR 9.00
Modern Refrigeration/Air Conditioning
ANSI/ASHRAE Standard 15 & 34 – 2013
You might also want to check other important HVAC resources. You could also check out our EPA practice tests that will help you prepare. Find them here.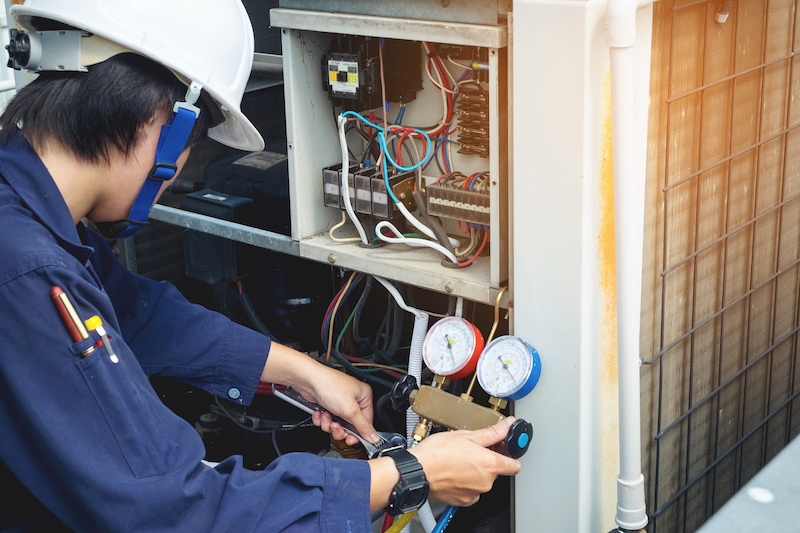 Job Outlook and Salary for HVAC in Massachusetts
Massachusetts HVAC Salaries
According to 2016's Bureau of Labor Statistics, HVAC technicians in the state of Massachusetts earn a median salary of $56,520. Not bad for a job that requires no certification or educational requirements.
Entry-level positions generally start at around $17.16 per hour. Getting your refrigeration certification opens even more doors for you. Top earning HVAC professionals in Massachusetts make up to $80,530 per year.
If you are thinking of starting your career in Massachusetts, you are in for a treat. The city has certain policies that ensure you get a good minimum wage. The presence of unions has also improved the situation, with companies now realizing that they need to offer better incentives if they want to keep morale high. So here is what an HVAC technician's job looks like:
For Beginners
A beginner is likely to have a certification only and very little experience working in the field, but he is still likely to make up to $17 per hour. This is relatively better than what many people get at that age and with that experience. With time, this salary increases, and bonuses are added. If the beginner possesses additional certification for refrigeration and heating, he is likely to earn considerably more.
High Employment Rate
For people seeking jobs, Massachusetts can be a dream-come-true. The large population of the city means that there are ample households that will require the help of a specialist. Almost all residential areas will need HVAC technicians to ensure consistent living conditions. Moreover, the high demand for the job is also likely to increase the employment rate by 19%.
Bonuses and Incentives
Massachusetts ranks 5th in terms of salaries, but that is not the only reason people rush to work there. If you have some experience and some advanced-level certification, you are likely to make more than $60,000 every year. Moreover, you get incentives like monthly and yearly bonuses. There are amazing pension plans available, too, to ensure you have a good time, even after you retire.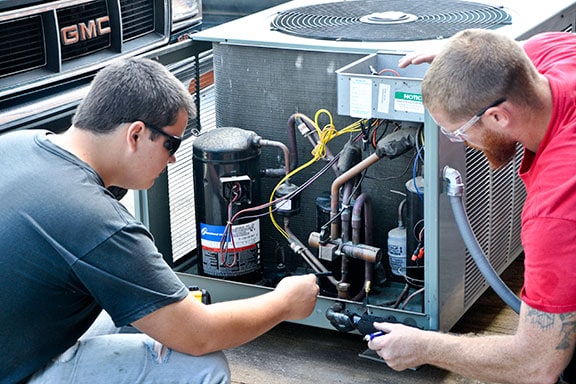 How Much Do HVAC Techs Make an Hour in Massachusetts?
Entry-Level: $17.04
Mid-Level: $27.46
Master-Level: $38.69
How Many Jobs Are Available Annually for HVAC in Massachusetts?
The exact number is hard to determine, but according to certain statistics, the employment rate is expected to increase by at least 20% in the next five years.
Massachusetts Cities With Highest Average HVAC Salaries
The salaries mentioned above are calculated by averaging the salaries in different cities. Each city has a different demand; hence it offers varying salaries. Here are some of the cities that come with the highest salaries in Massachusetts. These are reported by people already working in the industry.
Marshfield
This city is known for providing the best salaries to its workers. On average, the people working in the sector make up to $41.31. This also increases when a person with a better experience seeks employment.
Andover
The average salary made by HVAC technicians in this city earn up to $36.77. Many unions work in the city, ensuring that employees get a good amount yearly.
Billerica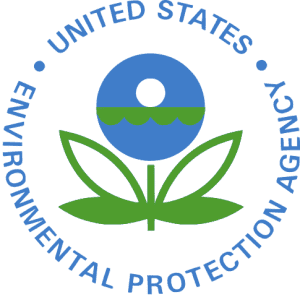 The amount only differs slightly from Andover. This city pays up to $35.26 to its workers. Additionally, it offers some amazing bonuses that are either provided at the end of the month or year.
Weymouth
The city is known for many things, but the generosity of its employers is often overlooked. HVAC technicians earn up to $32.28 per hour here.
Boston
With amazing insurance and pension plans, it is no wonder that Boston is part of this list. Technicians will get $29.72 per hour.
Conclusion
The future of HVAC in Massachusetts looks bright for technicians. Jobs are currently in demand and the pay is well above the national average. With expected job growth coming in at 19% through the year 2024 in the Bay State, there is no better time than the present to get a career in HVAC.
If you intend to work specifically with refrigeration, be sure to officially register as an apprentice and start documenting your experience and studying. Time will go by quickly and you'll soon be able to get licensed as a technician then move on to being your own boss as a contractor!
People Also Ask
People looking for jobs in Massachusetts are excited to start right away. They want to get all their facts straight before they jump into the work. We have tried our best to answer the questions honestly to help you make an informed decision.
How to Obtain an HVAC License With an Engineering Degree in Massachusetts
Having an engineering degree is not a prerequisite for an HVAC license; however, getting a license might be easier with an engineering degree. This is because engineers usually have a good know-how of all the units like refrigerators and heating equipment. You will be required to give an exam in less than two weeks after completion of your degree.
Does the Teamsters Union Represent HVAC Techs in Massachusetts?
There are more than 15 unions that assist HVAC jobs in Massachusetts. You can associate yourself with anyone of these unions, including Teamsters. Individuals will then be hired through the union, and their salary will be selected accordingly.
What is the Average Cost to Become an HVAC Tech in Massachusetts? 
You will earn a lot if you work in the industry, but before you can do that, you only need to invest a certain amount of money. If you are enrolled in a trade school that provides 6-12 months, you will need to spend around $1200. Moreover, if you are opting for an apprenticeship program, then you will have to spend $500.
What License Does an HVAC Technician Require in Massachusetts?
Different licenses may be required for working in the sector. If you are a general technician, you won't need any specific certification. You can work straight out of school. However, if you are looking to work in a company, you will need a level 1 or a level 2 certification.
Looking For Information On Nearby States?
You might also be interested in HVAC licensing requirements in bordering states: