Data from the Bureau of Labor Statistics (BLS) shows the State of New Jersey offers increasing opportunities for qualified HVAC technicians and contractors. HVAC professionals working in New Jersey are also among some of the most highly paid individuals in the industry.
If you are considering becoming an HVAC professional, or perhaps moving to work in New Jersey, you will need to have a state license to carry out HVAC contracting work.
This article will guide you through the steps you will need to take to get licensed. You will also learn about the licensing conditions you will need to meet to successfully renew your license.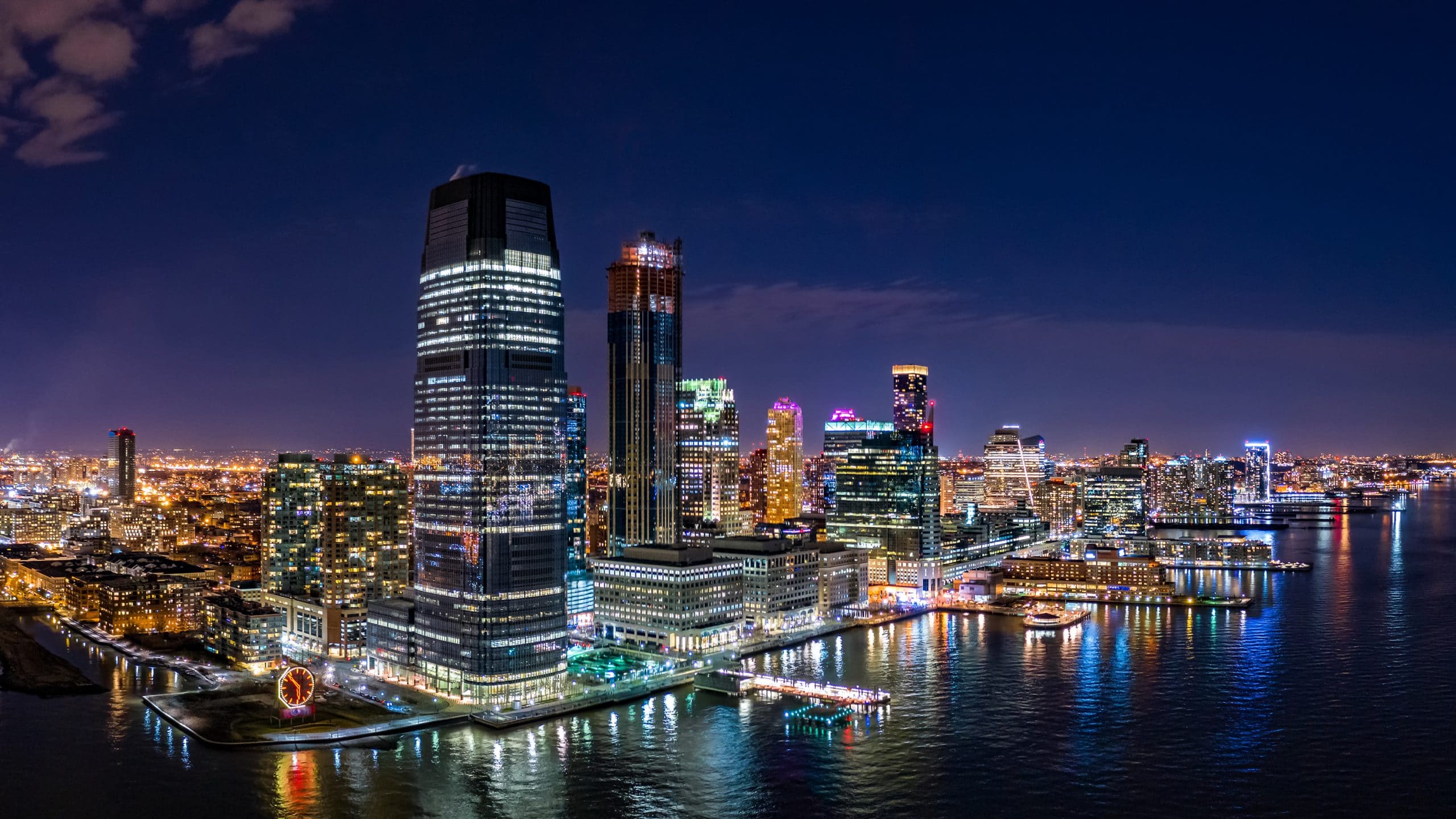 How to Become an HVAC Apprentice in New Jersey
An HVAC apprenticeship is an on-job training program that transcends vocational training or community college. Once it is complete, the apprentice can apply for certification examination and practice as a licensed journeyman. 
A journeyman, on the other hand, is an HVAC contractor that is a highly qualified and trained technician who can service and repair HVAC systems. 
Becoming an apprentice doesn't have a long, complicated process. You can see if an HVAC independent business is hiring a helper then apply for that to get an apprenticeship. If you don't find any vacant positions, reach out to journeymen yourself, and offer your services as an apprentice. Be sure to make your case and sell yourself. 
Another thing that you can do is to get in touch with a union. Your local union chapter may be involved in the HVAC field as well.
What Makes New Jersey a Great Place to Start an HVAC Career?
Upon hearing of New Jersey, while most people may remember it as New York's neighbor, it has its own identity and individuality in the HVAC industry. Below are just some of the reasons why New Jersey is one of the most opportune places where you could begin your HVAC career.
Extreme Weather
New Jersey is a state that experiences a lot of seasons. On top of that, those seasons see some harsh weather conditions. Summers can become excruciatingly hot, while winters can be freezing cold. Therefore, many people rely on climate control systems to stay comfortable. Thus, there is a lot of work available to install, service, or repair these HVAC systems.
Population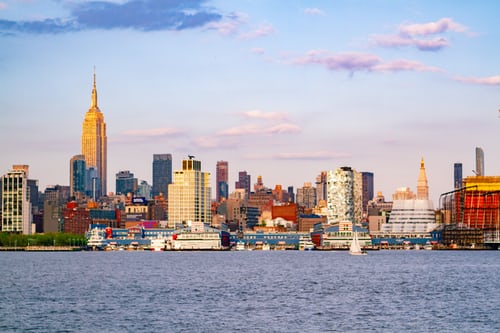 New Jersey is the 11th most populated state in America and is also one of the most densely populated states. This means that there are copious numbers of houses, offices, and buildings that will require an HVAC technician's services.
Schools
The state of New Jersey, along with its residents, has recognized the HVAC industry's potential and importance. Thus, as a result of this realization and high demand, there are many quality schools and training programs in the state that educate and train you on how to become the best HVAC technician.
New Jersey State Master HVACR Contractor Licensing Requirements
A state license from the State Board of Examiners of Heating, Ventilating, Air Conditioning, and Refrigeration Contractors is essential for anyone who wants to work as a contractor in the HVAC industry in New Jersey. Before sitting the licensing exam, the applicant has to satisfy the educational requirements, as well as completing an application form. All applicants for state licensing have to be 21 years and older. The education requirements you will need to satisfy for licensing are as follows:
It is mandatory that you complete the required education of a bachelor's degree in HVAC-R or any related field or have five years of employment experience as an HVAC-R contractor with at least four years spent under an apprentice program or are underway a recognized program.


Once your apprenticeship is complete, you need to have one-year experience as a journeyperson.


If you don't have a bachelor's degree, then you need minimum one-year practical experience servicing, repairing, and installing HVAC-R equipment and systems.


All candidates must be 21 years or older.


If you have finished a vocational training college program or went to trade school, community, or county college, that can also count as two years' experience.


The application must be submitted before the due date that can be found online and has to be filled there as well.


If you pass the exam, you will be issued a Master HVACR Contractor license. 


A bond of $3000 would also have to be submitted to serve as a guarantee that you will adhere to the licensing code of conduct.


If you plan to work as an HVAC-R professional rather than an employee, then you would have to buy insurance of a minimum of $500,000 and deliver evidence of insurance to the board.


The last step is to provide a Federal Tax Identification Number


If all the above necessary requirements are met, then you should get your license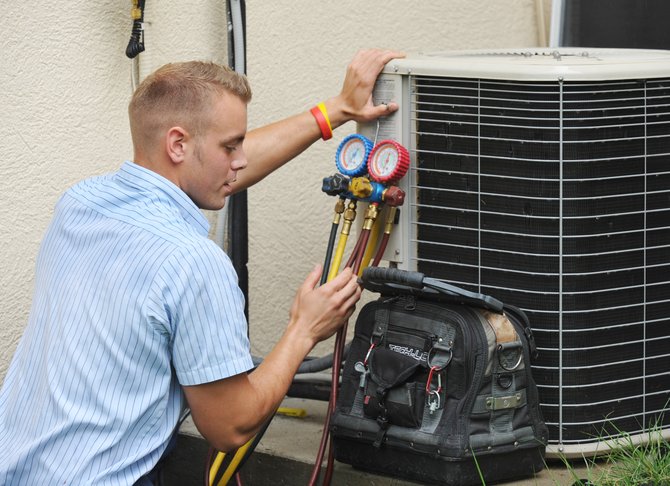 If you do not meet the educational requirements above, you may still be eligible for Master HVACR Contractor licensing if you hold relevant field experience as outlined below:
Why Get HVAC Certified in New Jersey?
Getting certified is essential for getting HVAC contracting work in the State of New Jersey. 
The benefits of getting certified include the potential to command a higher salary, professional recognition and the flexibility to start your own HVACR contracting business.
Route to Master HVACR Contractor Status
The route to certification as an HVACR contractor in New Jersey has two starting points as mentioned in the introduction to this article. You are either:
A qualified/experienced HVACR technician (journeyperson) from out of state looking to work in New Jersey.


College student looking to take the HVAC career pathway.
The scope of this article will focus on how an HVAC technician or journeyperson, with experience, will go about getting their license.
How to Become An HVAC Apprentice in New Jersey
You hold 5 years' experience working as an HVACR contractor, with at least four years served as an HVACR apprenticeship or undergoing an approved training program.


You will also need to have spent at least one year as an HVACR journeyperson upon completion of your apprenticeship.
What is the Difference Between Being An HVAC Apprentice And Journeyman?
Once you have satisfied the education, training and experience requirements you can submit your application form to the State Board. An application fee of $100 is payable on application.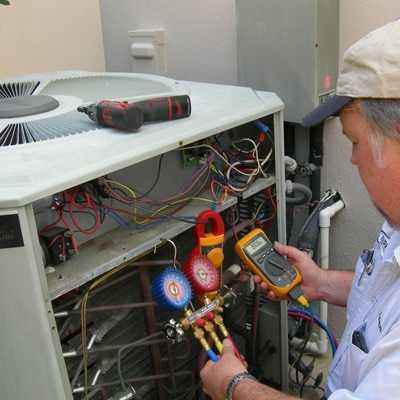 Passing the Exam and Bonding
Once your application is approved, you're ready to sit the licensing exam. It's crucial that you prepare adequately because if you do not reach the pass mark, you have to wait 6 months before taking the exam again. Exams are held at least four times a year so you don't have to wait too long between applying and sitting the exam.
On passing the exam, the State Board will issue you with the Master HVACR Contractor license. The law also requires you to post a $3,000 bond to act as a guarantee that you will uphold and comply with the rules and regulations of your license.
The license will require renewal every two years and you must produce evidence that you have participated in continuous development activities during the two year period. The training must be provided by an approved facility.
Job Outlook and Salary for HVAC Techs in New Jersey
New Jersey is a prime state to begin your practice as an HVAC technician or expert. However, we understand that most people would like to know the market trends, the inflow of vacancies, and a ballpark for salary numbers. Well, don't worry, we bring you just that.
According to the data collected by the U.S. Bureau of Labor Statistics, the job outlook looks impressive in New Jersey. In 2018, there were 367,900 jobs in the HVAC industry of the state. In the next ten years, from 2018, an increase of 13% can be expected, which happens to be way faster than the average increase. Moreover, the employment change within these years (2018-2028) will be about 46,300.
As far as the salary is concerned, the median pay in this field is $57440 per year or $28 per hour. Factors like experience, education, recommendations, and certifications can have a drastic impact on this number. 
What is the Average Rate Per Hour For a New Jersey HVAC Employee?
The average rate per hour for a New Jersey HVAC employee can be described as:
Entry-Level: $26
Mid-Level: $27
Master Tech: $28
However, it should be noted that these are only estimated figures and have only been provided to give you an idea. The exact number could vary depending on your resume. 
Insurance and Tax Matters
If you are going to be offering your services as a HVACR professional instead of working as an employee, you are effectively setting up your own business. You will be required to take out insurance with a minimum cover of $500,000 and provide proof of insurance to the State Board.
In addition, before your license can be issued, you will need to provide a Federal Tax Identification Number. These conditions allow you to advertise and offer your HVACR maintenance, servicing and installation service in the State of New Jersey.
If you meet all the requirements for licensing, the process is straightforward. The challenges arise when you do not quite have the relevant experience or educational foundation to meet the eligibility criteria. If this is the case, you will need to fill in the gaps in education or experience by undertaking the classes that will help you meet the requirements. There are a number of institutions offering HVAC classes who will assist you in meeting these requirements.
It is vital that you take the time to prepare for the certification exams as mentioned earlier. It is better to ensure you have studied adequately before making an attempt because failing the exam will mean you have to wait six months before making another attempt.
HVAC Schools in New Jersey
If you're looking to apply to an HVAC school in order to meet the above requirements you can get started by locating a HVAC schools near you below:
You can find HVAC schools in New jersey here.
People Also Ask
This page has been designed to give you all the necessary information regarding the HVAC career pathway in New Jersey. Although we have discussed the topic at length and from every aspect, below are just some questions that might have arisen in your head while reading.
When Replacing HVAC Units, Does One Need a License in New Jersey?
If you are replacing units like a water heater, furnace, or a boiler, you might not need a license, but you sure need a permit. A permit will go a long way in ensuring that necessary guidelines are being followed and that the community is safe.
How Much Does it Cost For HVAC School NJ?
Giving a fixed answer to this question is not possible. Different schools have different programs that can vary according to a variety of factors, including the time of your degree. However, to provide a range, on average, it could be between $1200 and $15000 for a period of about six to twelve months. 
What Paperwork is Needed For an HVAC License in New Jersey?
The details of HVAC licensing in New Jersey have been discussed at great length above. However, to mention the documents, you would need to submit proof of your liability insurance, educational documents, identity documents, and any certifications or experience letters you might have.
How Long Does it Take to Get HVAC License in NJ?
This actually depends on the status of your application. In its entirety, the process could take you up to five years to be eligible for the license. If you have sent your application, the approval could take about a month. Once approved, it should take 15-20 days for you to receive your license. 
Looking For Information On Nearby States?
You might also be interested in HVAC licensing requirements in bordering states: