If you are already a Delaware HVAC technician or are interested in starting a career in HVAC, this article will serve as your comprehensive training guide.
With average salaries in HVAC at an all-time high and 14% expected overall job growth in the industry by 2024, there has never been a better time to accrue additional certification in the field.
From getting your contractor's license to becoming a Master HVACR, we will break down the application and examination process to help you become your best HVAC professional.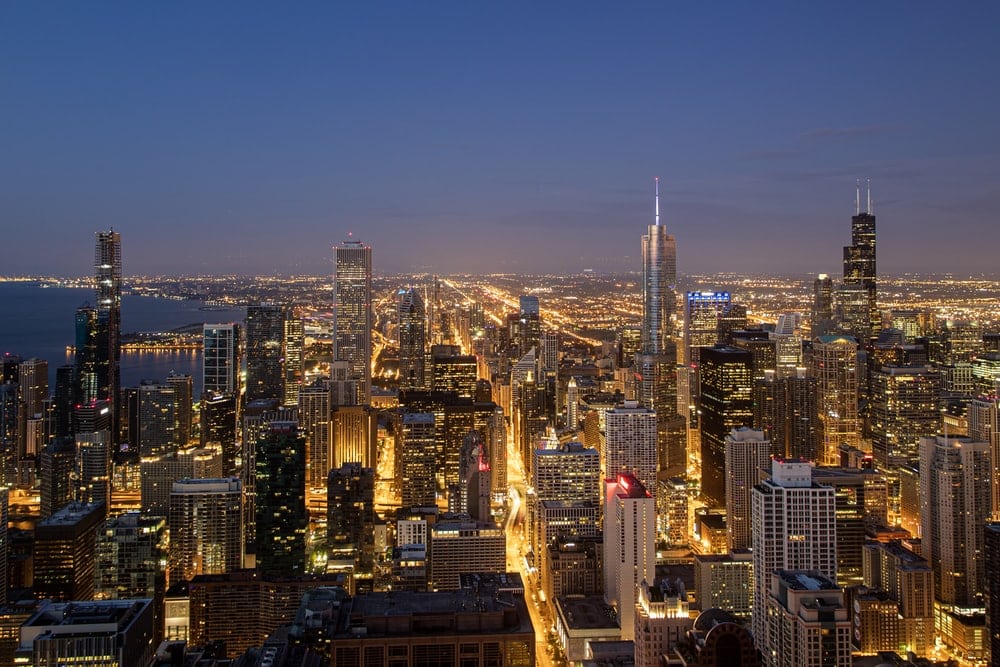 How to Become an HVAC Technician in Delaware
To successfully become an HVAC technician in Delaware, certain skills need to be acquired. This begins with finishing a postsecondary training program or apprenticeship with a licensed HVAC technician. 
The apprentice should also register themselves with the State of Delaware Department of Labor to enroll for a federally approved program. 
What Type of HVAC Training is Required in Delaware?
Schooling is available for HVAC techs in Delaware. Those who are interested in training can opt for the following choices:
Delaware Skills Center
If you want to receive a training certificate in HVAC, you can attend the 12-week training program at this center. Half of the program consists of classroom teaching and instructions, which include reading, math, blueprint reading, AHRI efficiency standards, piping, electrical, and much more. The other 50% of the program entails on-the-job instruction, where the pupil gets a hands-on experience of the job. 
Delaware Technical College
This college aims to provide education as well as training in HVAC, and also prepares and conducts the EPA Certification exam.
Why Delaware is a Great Place to Start an HVAC Career
There are several reasons why you should consider a career in the HVAC industry. Let's list them out so you can understand why Delaware is a great place to start an HVAC career:
Demand
There is a huge demand for HVAC technicians in the state. This, coupled with the breakthroughs in technologies, makes an HVAC technician's job to be a prospering one, especially in states that offer lesser job opportunities. It is also a growing field that has a lot of demand and will continue to bloom for the next ten years.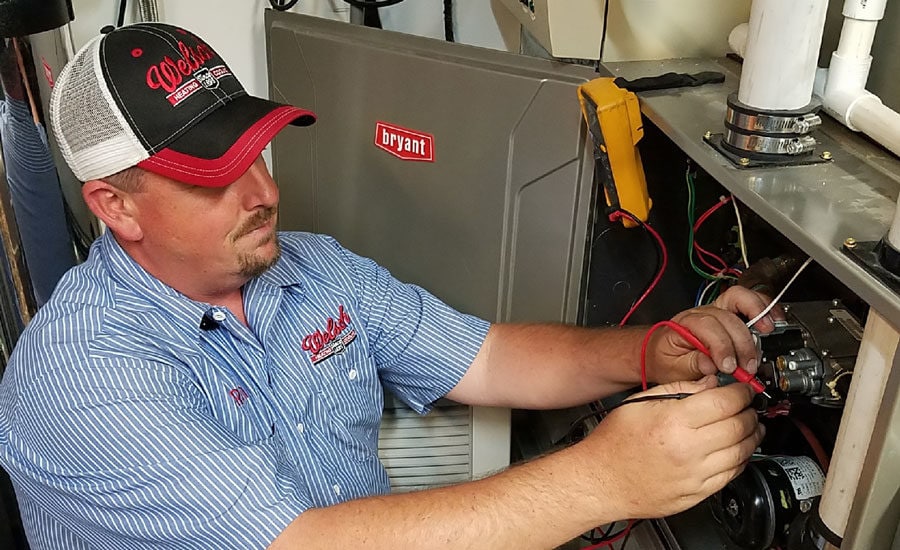 Salaries
In 2016, according to the US Bureau of Labor Statistics, the annual salary of HVAC technicians averaged out to be $48,000. The hourly rate that an average HVAC technician would charge would round up to $23, which is a great rate. If you are an experienced HVAC technician who has been working in this industry for a long time, your salary could go about $70,000 per annum. 
Benefits and Compensation
If you are a skilled HVAC technician working for a reputable firm, then the chances are that you also get to enjoy a lot of the benefits such as 401k, fringe benefits, paid leaves, and holidays. You also may not have to work a constant 9-5 shift, and only be needed on call. 
Licensing and Certification Required
People who would be working with refrigerants and other household items in Delaware need to pass and hold an EPA Section 608 certification. There are many specialized license types available in Delaware that help you become an HVAC technician. 
In order to be a journeyperson, you must have completed your apprenticeship of four years. Another way to become a journeyperson is to work under a licensed master for seven years and also pass the apprenticeship exam. 
HVAC Licensing Requirements For Delaware
There are two different Master HVACR licenses in the state of Delaware that techs can pursue. Delaware's Title 24 requires all apprentices, journeymen, mechanics, and others in the field to have an HVACR license if they would like to work unsupervised.
Having an HVACR license can give technicians freedom to work independently, making them quite the asset for any company. Restricted techs can work independently within their one field of specialty, while unrestricted license holders can work on any job within the scope of HVAC.
Let's compare the scope and eligibility requirements:
Master HVACR  
With a Master HVACR license, you can design, install, construct, maintain, service, repair, or modify a product or equipment such as gas piping, A/C, refrigeration, ventilation, or process cooling or heating systems.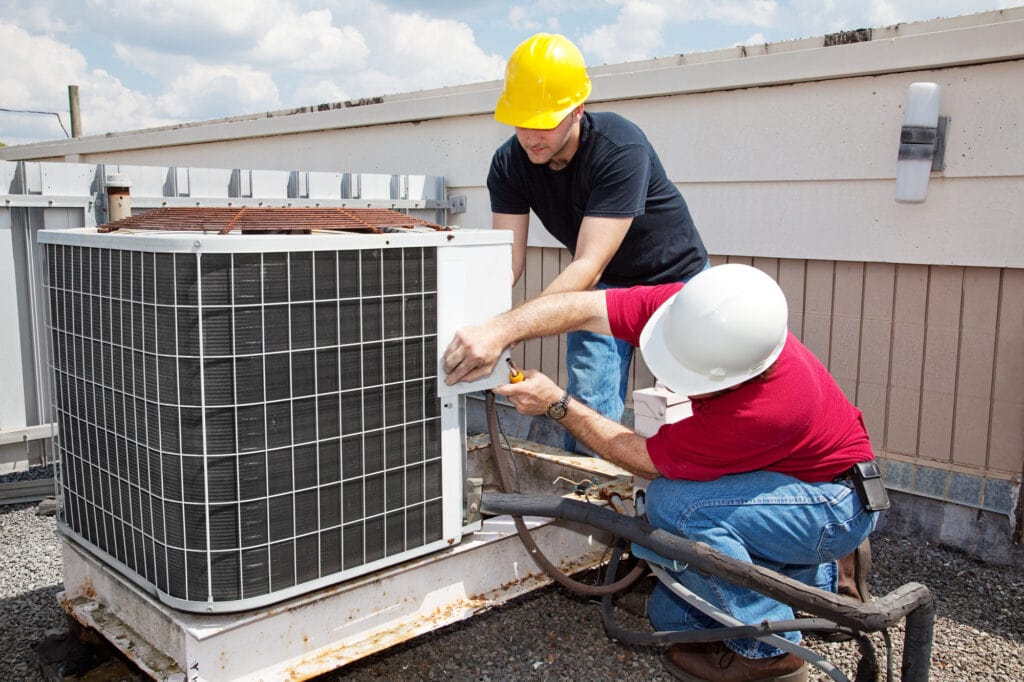 Master HVACR Restricted
With this license, you can provide all of the services listed above, but the master tech is limited to one of these specialties:
Heating – Forced Air Systems, Ventilation, and Gas Piping
Heating – Hydronic Systems and Gas Piping
Commercial Hood Systems
Refrigeration
Air Conditioning
Gas Piping
For masters that want to work in more than one of these concentrated areas, they must apply for an unrestricted license.
Requirements For HVACR and HVACR Restricted License
Here's a list of what you need to have in order to get one of these licenses:

Must have a journeyman's certificate from any state


Must complete a qualifying training program and have two years of experience OR seven years of experience and a board-issued equivalency test


Have EPA Section 608 Certification (this is a national certification that carries over into any state)


Possess a clean criminal record


Pay $121 processing fee paid to the Board


Attain a grade of 70% or higher on exams
Your license must be renewed every two years by Oct 31st of even years.  
HVAC Contractor License
A contractor license allows HVAC professionals to bid on projects and undertake larger HVAC jobs. The license allows a contractor to work on every aspect within the realm of HVAC from heating to ductwork to gas piping.
If you are looking to open your own HVAC business or work as an independent contractor, you will first need your HVACR license and then you will need to pursue a separate contractor's license.
Eligibility Requirements
HVACR licensing
Completed, signed and notarized application form
Processing fee paid to the state
Applications can be obtained by contacting the state board. You can reach the board at  (302) 744-4504
Examination Process
These are the steps to follow to take the relevant exams:
HVACR Exam
Complete and submit registration form and fee to Prometric testing service


Exams are offered at testing sites in Dover/Harrington and Newark three times a year


You will need a minimum score of 70% to pass


After passing, submit a copy of exam results to the Board for your license
HVAC Contractor License Exam
Exams are given on the first Saturday in February, May, August and November


You will need a minimum score of 75% to pass


If you fail two exams in a row with less than 50% correct, you have to wait a full calendar year before attempting to pass again
Delaware Job Outlook and Salary for HVAC
Let's now take a more detailed overview of the job outlook and salaries for HVAC technicians in Delaware. According to the U.S Bureau of Labor Statistics, HVAC technicians in Delaware have a mean hourly wage of around $25, and a mean salary of $51,440. 
The most common benefits that you can expect being an HVAC technician in Delaware is having fuel discount, disability insurance, 401k, health, and life insurance, paid time off, and flexible hours. The employment rate for HVAC technicians is constantly on the rise because of increasing demand. 
In cities where people are more sensitive towards climate change, the employment rate is higher. There are also several jobs available in Delaware for HVAC technicians, all ranging from low-high experienced technicians to apprentices, HVAC installer, maintenance technician, service technician, and HVAC supervisor. 
However, these salaries fluctuate, depending on the level of experience that the HVAC technician has and how many years he/she has been working in the industry. Let's take a look at how the job outlook differs based on the skill set and experience level of HVAC technicians in Delaware: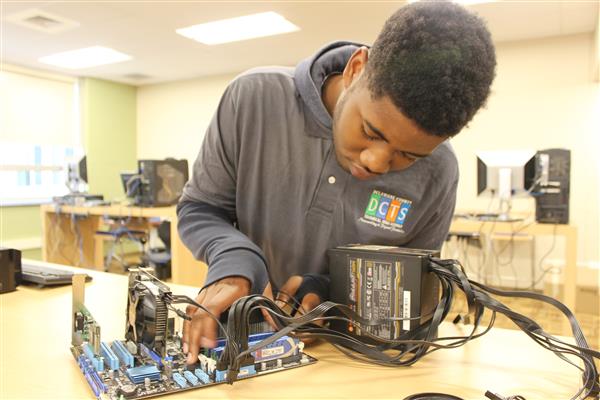 Entry-Level
If you are an entry-level graduate working as an HVAC technician in Delaware, your salary will amount to a minimum of $35,410 per annum, with the hourly wage being $17.03. You would need to gain some experience and continue working in the field to acquire more skills and get into the know-how of things. 
Mid-Level
With an experience of about five to seven years in the field, you would count as a mid-level experienced technician. The job outlook for mid-level HVAC technician can range, but the average would round up to $45,000-$50,000 per annum, with the hourly wage being about $23-$24.
Master-Level
If you are a highly skilled HVAC technician in the industry who is in constant demand because of experience, you naturally have a better job outlook in Delaware. Your annual salary can go up to $68,840, with an hourly wage ranging from $30-$33.1. 
Job Outlook For Delaware HVAC Technicians
Delaware's classic Northeast weather gives HVAC techs a wide array of opportunities to work in heating, ventilation, and air conditioning. Techs earn a median hourly wage of $24.00 in the state of Delaware. Senior techs earn up to $33.38 hourly.
Starting salary in the state is $36,640 and goes up to $69,440. Out of all trade workers in Delaware, HVAC techs are in the top 41% of earners.
Delaware Cities with Highest Average HVAC Salaries 
Let us now go into the details of the highest paying cities for HVAC technicians in Delaware. This will give you an idea of how the salaries range, depending on the demand that each city gets for HVAC technicians. 
Wilmington
Wilmington is known to be the highest paying HVAC technician city in Delaware, with their hourly wage going up to $54.13. If you are a novice or have recently graduated, your per hour wage can be more than $30, ranging up to $37, which is excellent for a freshie.  
If you have the experience of being an HVAC technician in the city for a considerable amount of time, like six to nine years, your average hourly wage will go to a whopping $45.77. On the other hand, a master HVAC technician can make up to $54 because of their high level of experience.
Claymont
Claymont is another city in Delaware which has quite a high demand for HVAC technicians. In this city, a skilled technician can expect to earn an hourly wage going up to $43.45. If you've recently joined the HVAC industry and have barely any experience, your per hour wage is around $30. However, as you spend more time in the industry and polish your skills, your average hourly wage would be $36.59. If you are highly experienced, then a ten-year experience can get you $43.45 an hour. 
Selbyville
The third most popular city to become a practicing HVAC technician is Selbyville, with its highest hourly wage going up to $30. Being a newbie in the industry can land you HVAC jobs paying $20 per hour. As you continue to gain more experience and skills, your average hourly wage would rise to $24.66. Having spent a considerable amount of time in this profile, and being a master can increase your hourly wage to about $30.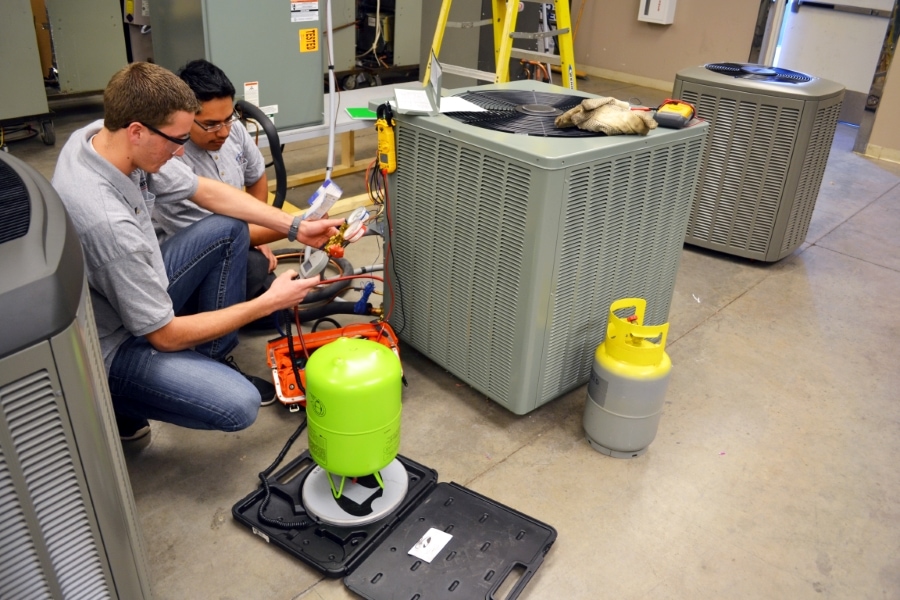 Insurance and Tax Information for HVAC in Delaware
If you are an HVAC technician in Delaware, your licensure requirements include owning a contractor's surety bond, which depends on whether you're a resident or non-resident, and liability insurance. If you want to work at New Castle County, you should also gain a Permit Endorsed License from the county and give a certificate of liability insurance and the statutory compliance bond. 
Conclusion
Getting an HVACR license does take some extra time and energy, but the payoff is well worth the work. Whether you would like to specialize in one area with a restricted HVACR or get your license to work in all areas of HVAC, being able to work unsupervised can make you an invaluable part of an HVAC company.
People Also Ask
If you still have some queries or concerns, you can go over this section to clear out the issues you have. It will also provide clarity to your questions related to being an HVAC technician in Delaware. Moreover, you will get to know about the job outlook in this state as well:
Where to Find the Delaware Master HVAC License Practice Test
As mentioned previously, to give the HVAC master test, you must take training programs from the Delaware Skills Center or Delaware Technical College to become an apprentice. 
The DTC provides tests for EPA certification so you can be a licensed master HVAC technician. To become a Master, you must clear the Master HVACR exam and be a certified journeyman. 
Does HVAC Require a License in Delaware?
According to Delaware's Title 24, the journeymen, mechanics, and all fields related to HVAC need to have an HVAC-R license if they want to work without supervision. The restricted technicians can work on their own in their field of specialty, whereas the unrestricted license holders can work in any job which falls under the umbrella of HVAC. 
If You Have a Delaware Master HVAC License, Can You Do Work in Maryland?
Yes, Delaware takes on a more traditional approach to licensing and makes sure that the master license is issued only after several years of experience as an apprenticeship. Plus, being a journeyman, you can work as an HVAC technician in Maryland as well. 
Looking for Information on Nearby States?
You might also be interested in HVAC licensing requirements in bordering states: