Are you thinking of joining the HVAC community in Maryland? Do you have a passion for repairing things and specifically in the air conditioning sector?
The first thing you will want to do is sign up for a school, learn what qualifications are needed and also how much you would earn after successful completion of the course.
Before you jump right in here is all you need to know about licensing of HVAC technicians in Maryland.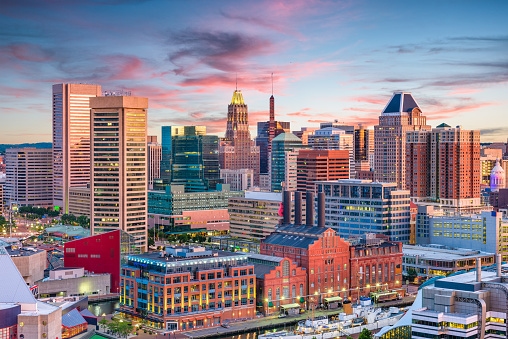 How to Become an HVAC Technician in Maryland
Income Potential
If you are someone who enjoys repairing things, the Maryland HVAC community is the place for you. All you need to do to get started on this journey is to sign up with any of the HVAC schools to learn the qualifications needed and your career prospect. To help you get sorted, we have provided an overview below:
Schooling Requirements
For an associate's degree, you can expect to pay $10,000-$15,000, whereas, for a bachelor's degree from a state university, the tuition cost will be about $40,000. Private universities such as Johns Hopkins charge higher, about $50,000 annually. You can also check for financial aid options or online classes. You can expect to get theory and practical lessons from these programs. 
On-the-Job Experience
A journeyman license calls for three years worth of experience. You can do this by either entering an apprenticeship program, which gives you 1875 hours of experience or work for at least two years for an HVAC-R technician. 
Examination Process
To get your journeyman, limited contractor, or master license, you need to pay $150 as an initial exam fee. You get 120 minutes for the limited contractor exam and 240 minutes for the journeyman and master contractor exams. For specialized licenses, the testing fee is $50. In case of failure, you can retake it in 30 days. 
License Renewal
License holders are liable to renew the Maryland HVAC license every two years, which costs $20.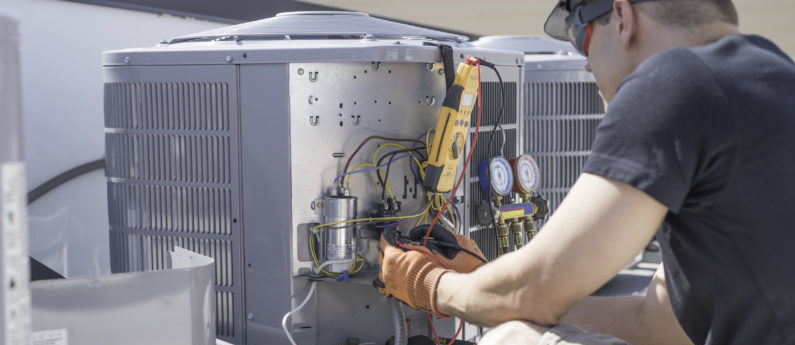 What Makes Maryland a Great Place to Start an HVAC Career? 
If you have any doubts regarding Maryland being the best choice of place to start your HVAC career, they are about to go away. Here are some reasons you should not overlook working as an HVAC contractor in Maryland:
Groundbreaking Technology
Maryland has state-of-the-art technology in this industry, which means you will get to have hands-on experience with the latest equipment and methods, which can be a huge plus point wherever you practice. 
Higher Job Opportunities
A handful of technicians are always required to handle the conditions caused by the micro-climatic changes in Maryland every day, which means you will never be out of work. 
High Paying Industry of Maryland
Because of the high demand for technicians in this area, it is one of Maryland's top highest paying industries. 
Best Apprenticeship Programs
Some of the best schools for programs or bachelor's degrees are in Maryland. They not only prepare you in an academic sense but also help you learn about the industry and practice to help you see the bigger picture. 
License Requirements
Before acquiring a license in Maryland, there are several qualifications you need to achieve. There are also various licenses you can procure. The Board of Heating, Ventilation, Air Conditioning and Refrigeration Contractors in Maryland, is responsible for awarding these licenses.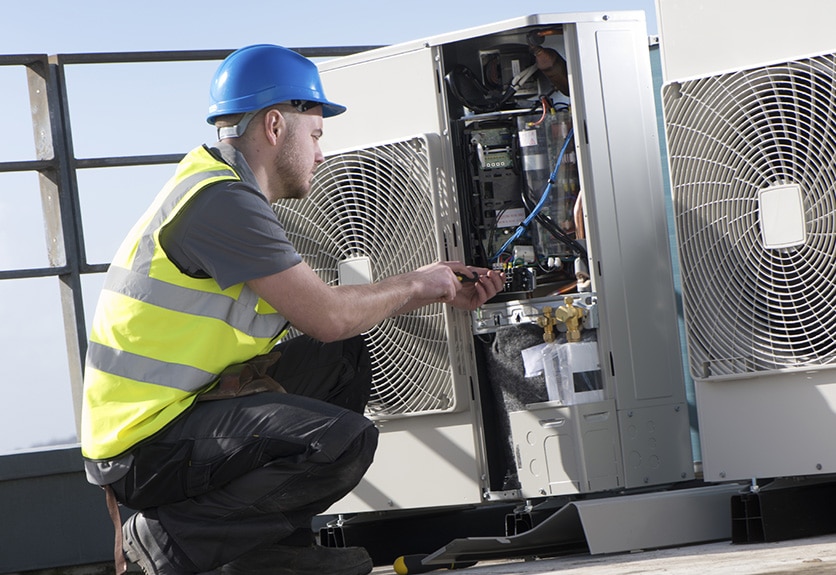 The different types of licenses include: journeyman, limited, master restricted and master. The different licenses are based on experience and qualification. The form below is a great way to find schools and programs to get started in the HVAC field:
The applicant must also hold either a journeyman license or one of a higher level.
The applicant must be a holder of the journeyman license or higher level of license. The applicant must have been employed in the HVACR services industry for at least two years. This employment must have been under the guidance of an HVACR Master for two years.
Always check for the license requirements and which exam you want to sit for before you start your process. The applicant will have to send in an application to the Board of Heating, Ventilation, Air Conditioning and Refrigeration Contractors.
Once the board has reviewed the request and decided that the applicant is suitable for a particular license they pass the information to the examination body. The body, in this case, is PSI Inc.
The examining body will then send the necessary information to the applicant. Prepare for the tests here.
Examination Dates
The PSI sets the exam dates. The individual who wishes to sit for the exam will be sent materials with all information on which dates exams are held and the centers at which they will be held.
Exams happen on a regular basis. Exams are held daily in some of the centers such as Baltimore and Salisbury.
Exceptions for Taking the Exam
A person does not always have to sit for an exam for them to get a license. There are some exceptions to the rules.
An example is when a person is applying for an apprenticeship license. It requires no exam.
The other exception is when a person wants to apply for a journeyman license. The examination can be foregone on two conditions:
If the applicant has held an apprenticeship license for three years.


If the applicant has graduated successfully from a learning program supported by the board.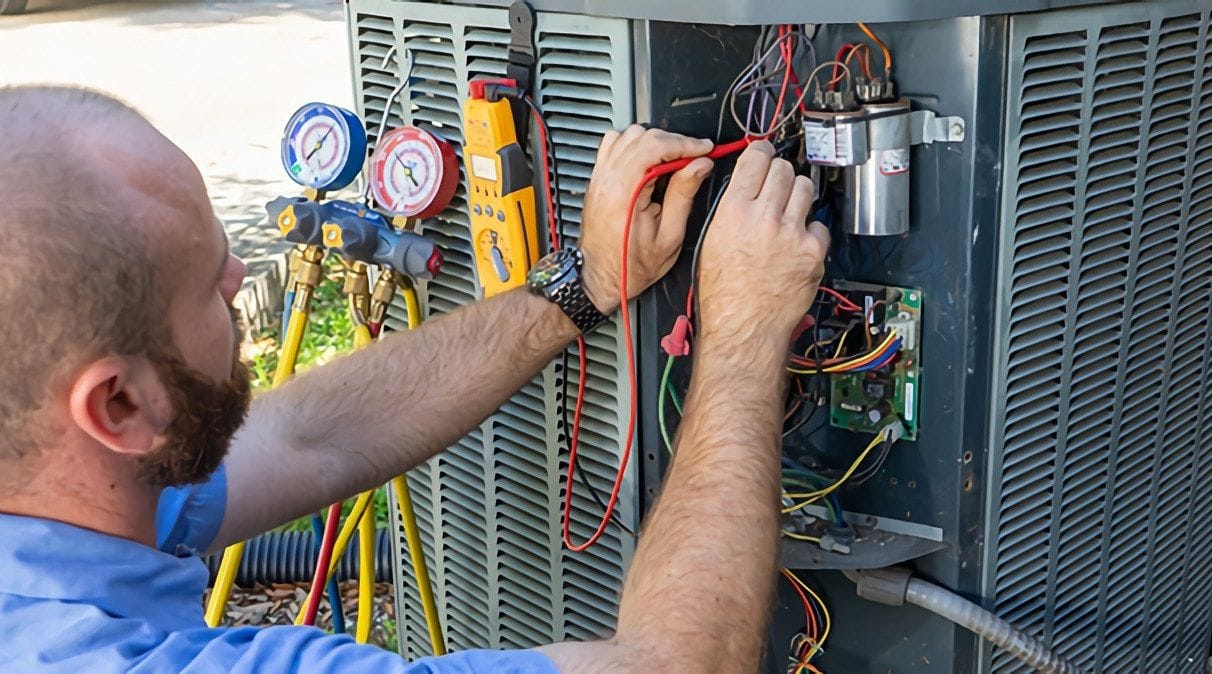 Job Outlook and Salary for HVAC in Maryland
If you are interested in what you have read so far, you might want to know how this industry looks beyond the academic sense. 
According to Glassdoor, the average salary is $37,437 per year for an HVAC technician. As someone who is aspiring to be an HVAC technician in Maryland, you can expect to work in various indoor and outdoor settings, such as homes, workplaces, stores, schools, etc. These places have work regarding electronic repairs or installations. 
If you choose to specialize in certain areas such as refrigeration, it can eventually help you land better jobs and higher pay. In Maryland, there were about 400 listed jobs by the end of 2018. You can find jobs in private companies or with the state. There are positions for HVAC assistants who have not yet received their master licenses. So whether you are a beginner or an expert, you are covered on all ends. 
What Does the Average HVAC Tech Make in Maryland?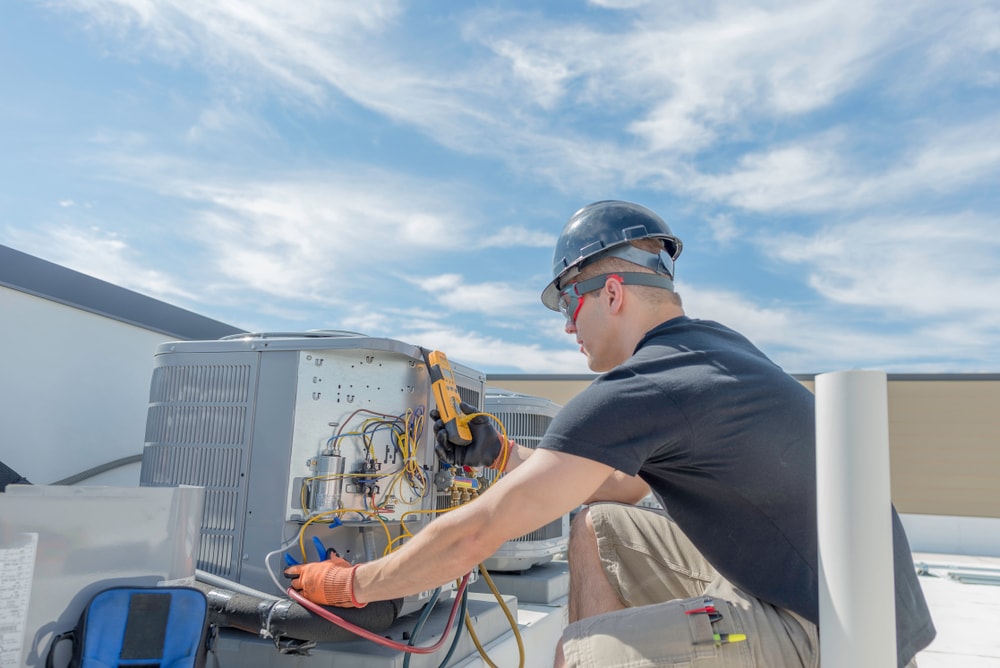 Entry-Level: $25,000/yr
Mid-Level: $37,000/yr
Master-Level: $58,000/yr
As per the Bureau of Labor Statistics, this is an area of stable employment. An HVAC professional is in constant demand by construction sites, residences, and workplaces. By 2026, the industry is expected to grow by 15%, which means there will be more than 55,000 new jobs.
Income Potential
If you are in Maryland and you have asked around, then you know that the HVAC technicians are well paid for their services. Imagine earning over $50,000 per year when you start off as a novice. The range of your salary increases after a while, and you could make over $70,000.
Those numbers are real if you decide to work hard in the HVAC industry. Maryland is known to bring groundbreaking technologies in this field and is, therefore, one of the best places to learn from. Several schools and organizations offer excellent apprenticeship programs.
Insurance and Tax Information for Maryland HVAC Operators
Whether you are a master, master restricted, or a limited contractor applicant, if you are in charge of approving contracts for the installation services of HVACR systems, then the Maryland Department of Labor requires you to carry a minimum of $300,000 in general liability insurance. You should also have $100,000 in property damage insurance. 
The name of the HVAC operator (holder in this case) should be on the certificate of insurance along with the policy number and the date of expiration. Contractors who agree to HVAC-R contracts without having legally obtained insurance are subject to a $1,000 fine or imprisonment for six months.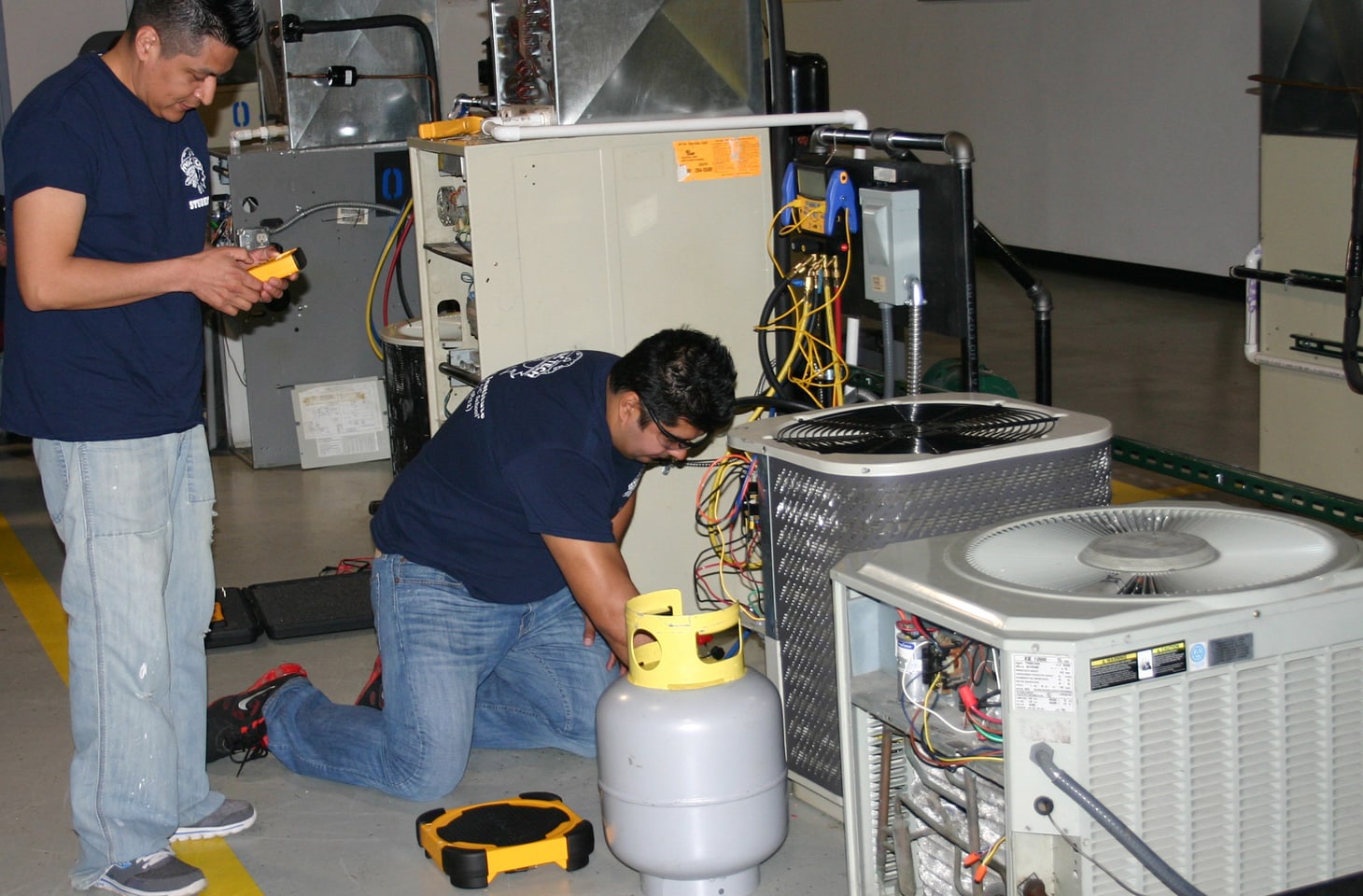 Conclusion
The information above is meant to lead you in the right direction if you feel that you have a passion for the work. Do not hesitate to call various institutions for more information. HVACR trained professionals can work almost anywhere in the country. The opportunities in Maryland are just the beginning.
People Also Ask
If you are someone who is interested in attaining an HVAC certification, you must have many questions in mind regarding the process and the overall costs you will have to bear. We have answered some for you to help you save your time:
How to Qualify For HVAC Journey Man in Maryland
An apprenticeship program is the first step on your journey to becoming an HVAC technician, and for it, you need to have: 
1. Certain qualifications as set by the Maryland Department of Labor, Licensing and Regulation
2. A GED or a high school diploma
3. Age of above 18 years
4. Physically fit and able
5. Attainment of HVAC equipment required for the jobs and a Maryland Apprentice License
How Much Does HVAC Licensing Cost in Maryland?
The initial fee for applying as an apprentice is $10, with another $10 added to it if you apply for a journeyman license. For a limited contractor and master contractor licenses, the cost goes up to $75. If you wish to be a contractor, you must have property damage insurance, which can cost about $100,000 along with liability insurance worth $300,000.
What Are the Different HVAC Certifications in Maryland?
There are three types of HVAC certifications that you can obtain in Maryland. HVAC Master Certification calls for a journeyman license with a 70% score on the master exam and 1875 work hours. HVAC Limited Contractor Certification calls for an apprentice license and work experience of two years in the industry. HVAC Journeyman Certification calls for 1875 hours of training and an apprenticeship license.  
How Long Does it Take to Receive a Maryland HVAC Certification?
Prior to joining an accredited HVAC program, a high school diploma or GED of four years is required. The program takes six months to two years, depending on the licensure you aim for. 
An apprenticeship can be done for three to five years, which is optional. The last step is to work in the professional field after becoming an HVAC technician for one to two years, after which you will be eligible to receive your professional certification. 
What HVAC Code Does Maryland Use?
The Maryland Department of Labor, Licensing, and Regulation/Division of Occupational Professional Licensing is in charge of the electronic and mechanical laws. 
The law concerning the building codes is the 'Maryland Building Performance Standards' (MBPS). It calls for all authorities in Maryland to employ the same version of the International Building Code (IBC), the International Residential Code (IRC), and the International Energy Conservation Code (IECC). 
How Much Does HVAC School Cost in Maryland?
The tuition fee for HVAC programs in Maryland schools ranges from $2,800.00 to $4,670 per school year. This excludes an average of $50 for the application fee. Most schools offer a discounted tuition fee for students who decide to work for members of HACC.