It may be the "Show Me" state, but one thing you won't have to show in Missouri is an HVAC license. This is because Missouri is among the states that don't require testing or a license. But there may be other registrations as well as local requirements, so read on!
You may also be interested in getting your certification to help further your career, even though it isn't required. If that is something you are interested in then you can find nearby HVAC schools below: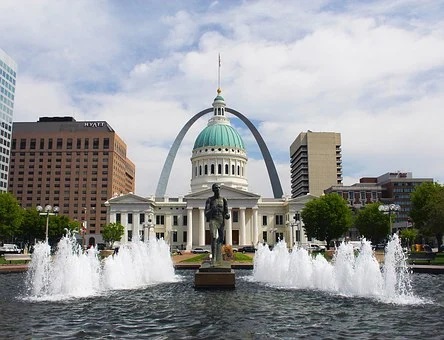 How to Become an HVAC Tech in Missouri
Becoming an HVAC certified technician is relatively more straightforward in Missouri as compared to other states. Missouri is a great place to learn and start your career.
There are no state-level licenses available in Missouri; licensure can be obtained at the county level. Make sure to do the following to get started:
Gather knowledge about community colleges or trade schools that are currently offering HVAC courses. Do your research and lookout for a program that you can afford.


Employers give preference to candidates who have attended an HVAC course at a trade school. On-hand experience with HVAC equipment can give you an edge in landing a good, well-paid job.


After the course completes, you should start preparing for the HVAC certification exam. Different cities have different criteria for passing students.


Once you're a certified HVAC technician, you can either start your independent work or join a company that offers HVAC services. Joining a company would be a better idea since getting equipment as an individual would require large investments.
What Makes Missouri a Great Place to Start an HVAC Career?
There are several reasons why one might be benefited from working as an HVAC tech in Missouri.
Climate
Missouri is one of the places that see many different kinds of weather throughout the year.
It is well known for having chilly and long winters as well as hot and humid summers. The temperature in winter can vary from 20°F to almost 40°F, and summers can easily hit temperatures from 50°F to 80°F.
Lower Living Costs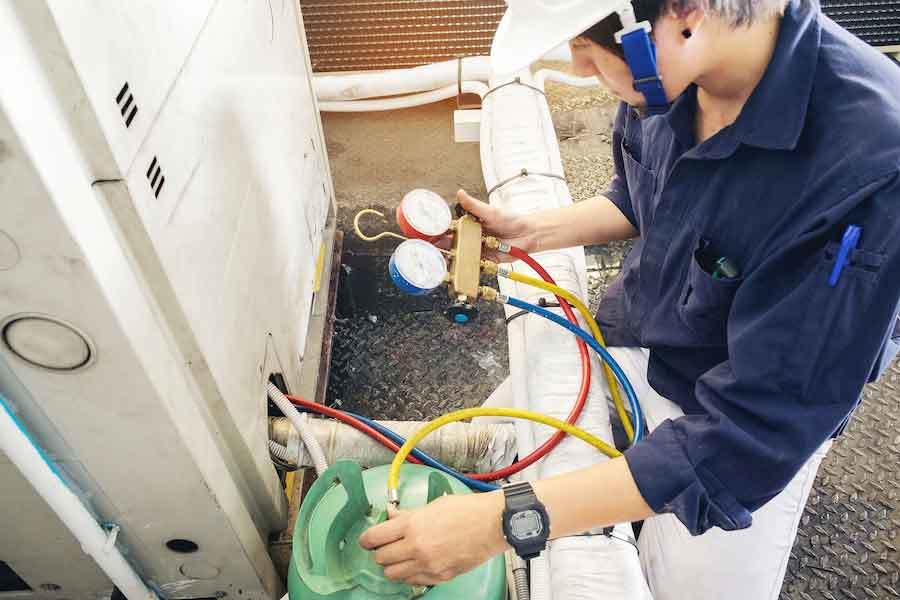 Missouri also ranks in at sixth-most affordable state in the US, thus keeping the overall costs of living here particularly low. So, whatever earnings you will make, you can save up a lot rather than spending half of it on necessities.
Job Opportunities
HVAC is more than just a profession in Missouri; it is a stable, steady, and relaxed career that keeps customers happy and your income constant. There is no shortage of jobs for HVAC technicians anytime around the year. The state needs HVAC for the preservation of food, comfort, research, and medical facilities
How to Become HVAC Certified in Missouri
Becoming a certified HVAC technician in Missouri is easy, and you have to take care of the following things:
How to Get HVAC Contractors License in Missouri?
Just like any other certification, you'll have to first look for an HVAC program offered in your locality. You can contact your local trade licensing board to gather all the information you need.
After you've found a program of your choice, get enrolled in it. Once the program is complete, you can apply for the license.
Missouri HVAC License Requirements
Following are the requirements for HVAC Contractors:
18 years of age.
Two years of working experience with HVAC equipment.
Completion of the HVAC program.
Missouri Driving License.
Pass the HVAC contractor certification exam.
Following are the requirement for HVAC journeyman contractors:
Completion of HVAC program
Two years of experience working with HVAC equipment
18 years of age and a high school diploma
Pass HVAC journeyman certification exam
For EPA HVAC Contractors:
High school diploma
Two years of working experience with HVAC equipment.
Take EPA Type I and Type II exams
Currently enrolled in any HVAC program
18 years of age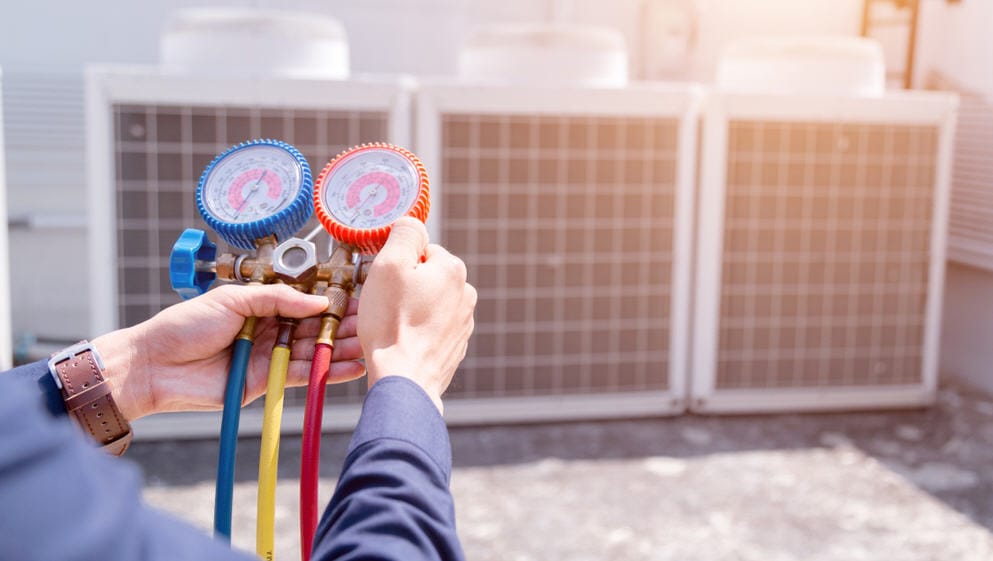 Bond Requirement for Contractors
Missouri recommends (although it does not require) corporate surety bonds. These can cover contractor performance, license and permit bonds, and financial guarantee bonds, among others. You can get these bonds through your insurance agency.
Local Requirements
All licensing for HVAC contractors is left up to local governments, whether at the county or city level. St. Louis, for instance, does have requirements. It's listed under mechanical contractors.
St. Louis Contractor
For St. Louis' purposes, an HVAC servicer-installer is someone who employs a person as a journeyman. If your business is a sole proprietorship, you yourself can be the journeyman.
There's also a kind of "grandfather clause" if you were exempted from older laws, and have a minimum of three years experience.
Along with your application, you must submit a certificate of insurance.
St. Louis Journeyman
Becoming a journeyman HVAC servicer-installer requires 7500 verifiable hours of work. It permits work on residential units up to 5 tons of cooling or 150,000 BTU of heating.
Other cities and counties have their own regulations, so be sure to contact the appropriate authorities.
EPA Certification
In Missouri, or anywhere else in the United States, anyone working with refrigerants must also have federal certification. The Environmental Protection Agency Section 608 has various levels depending on the type of equipment you service. Find out more about EPA certification in this article.
Also, if you service air conditioning in motor vehicles, you need to be certified under EPA Section 609.
HVAC Exam Preparation in Missouri
You should start the preparation at least eight to ten weeks before your exam and go through all the relevant material. Different cities have different criteria for passing exams; for example, to pass the exam in Kansas City, you'll have to score more than 70%.
HVAC exams aren't hard, but a little bit of hard work can guarantee your certification.
Following are some important tips:
Join a School
The best way to ensure you get through your exams would be to join an HVAC program. Joining classes will make sure you have access to all the study material you need. Moreover, you'll get help from your peers, and it'll be a fun learning experience.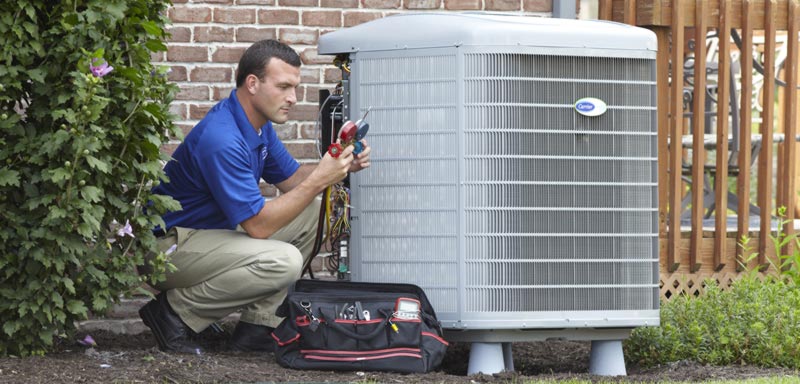 Practice
It's really important to have experience when dealing with HVAC equipment. You must know how to install, maintain, or repair, and remove the deployed equipment. Most schools in Missouri provide technical training included in their HVAC programs. Having on-hand experience with the equipment will give you an edge over your competitors.
Review and Practice Exams
Taking practice exams is the best way to make sure that you know the pattern of the exam and the kind of questions you will be dealing with. You should always be ready to review your notes from time to time to make sure you're fully prepared.
Job Outlook and Salary for HVAC in MO
HVAC jobs are on the rise in Missouri. More homes are becoming automated and require certified contractors to look after them.
Finding a job isn't hard in Missouri, and you'll get calls in no time after establishing contacts.
How Much Do HVAC Technicians Make in MO?
A well-qualified HVAC technician makes roughly more than $46,000 per year. It is important to note that Missouri is ranked as the fourth most affordable state in the US; salaries here would be less than salaries in other states due to the low cost of living in Missouri. 
Offering your services independently is possible in Missouri; however, it'll be wise to form a contractor company or join one for experience.
What is the Starting Pay for HVAC Technicians in Missouri?
Pay for HVAC work is directly related to the experience of technicians and the city you are in. The highest paying city in Rolla.
Entry-Level
An absolute beginner in this field can expect a pay rate of around $18-20 per hour.
Mid-Level
Technicians having three to five years of experience can expect around $24-26 per hour.
Master-Level
HVAC technicians having more than six years of expertise can expect a pay-rate of around $30 per hour.
Cities in Missouri With the Highest Average HVAC Salaries
The salary for an HVAC technician boils down to two things, experience and the city he/she is operating in. The city has a lot of importance because of the population and the prevalence of the industry there.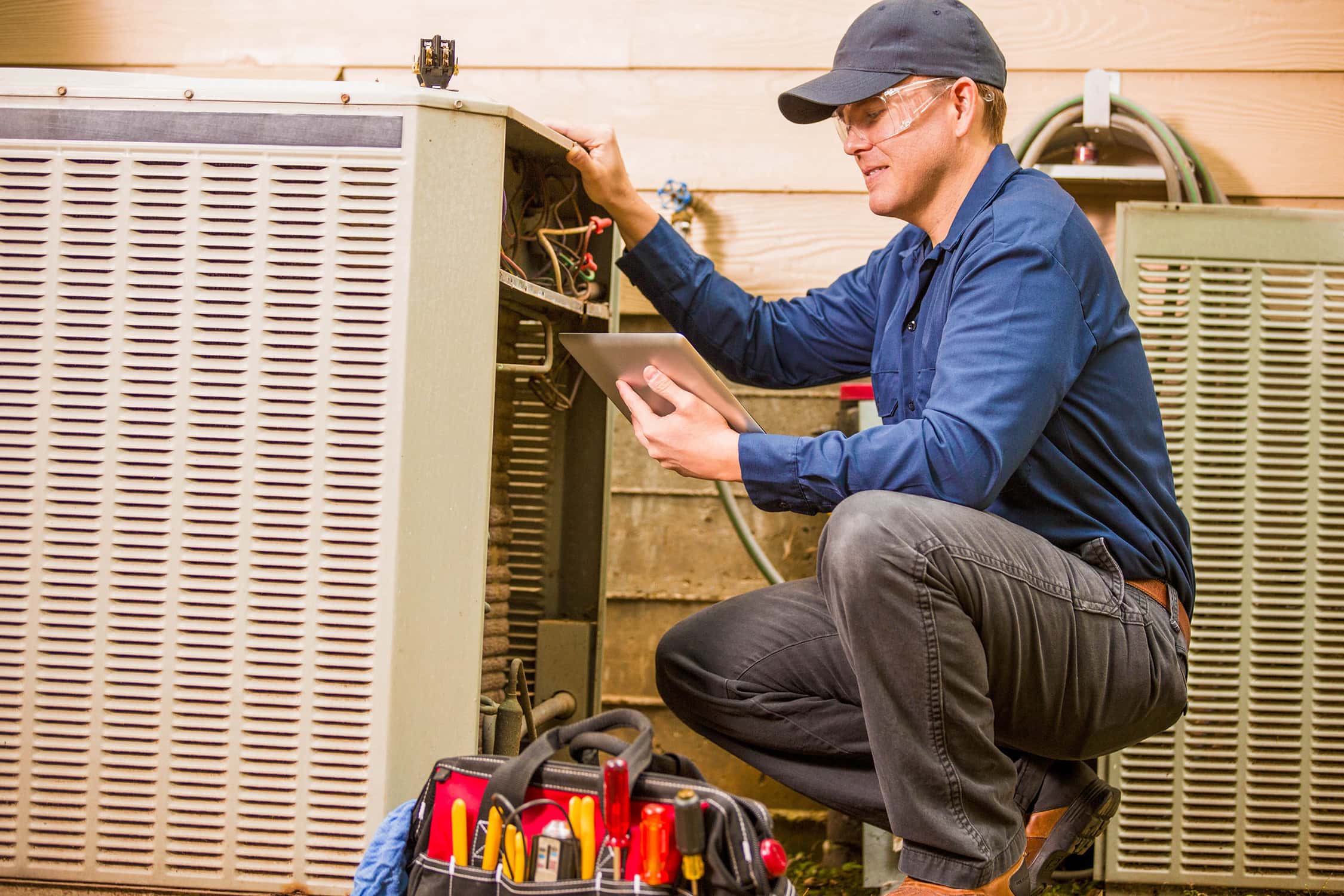 More residential infrastructure and growing industries ultimately translate into more jobs for technicians. Here are five cities in Missouri state, all ranked according to the average salary offered per hour for an HVAC technician.
Rolla, MO
Rolla's current population is more than twenty thousand, and the average pay for an HVAC technician is around $28 per hour.
Saint Charles, MO
Saint Charles is home to more than 70,000 people currently. The average pay rate you can expect here is $25 per hour.
Lees Summit, MO
Lees Summit is the sixth-largest city in Missouri. The average pay rate here is 24$ per hour.
Jefferson City, MO
It's the capital of Missouri and houses more than 40,000 people. The average pay rate here is $22 per hour.
Kansas City, MO
This is the most densely populated city in the Missouri state. You can expect an average pay rate of $21.57 per hour here.
Missouri Insurance and Tax Information for HVAC
HVAC involves physical work that isn't free from any risk. It is highly advisable to get an HVAC Contractor insurance policy. Unexpected injuries can occur at any time and can leave you with months without any job.
In that case, an insurance policy helps you get treated at a medical facility and covers your expenses. It doesn't matter if you're a skilled individual or not, in case of an accident, you'll be held liable.
As a technician, you'll have to take care of income tax annually. Income tax is liable in most cases; however, for Saint Louis and Kansas City, the earnings tax is imposed.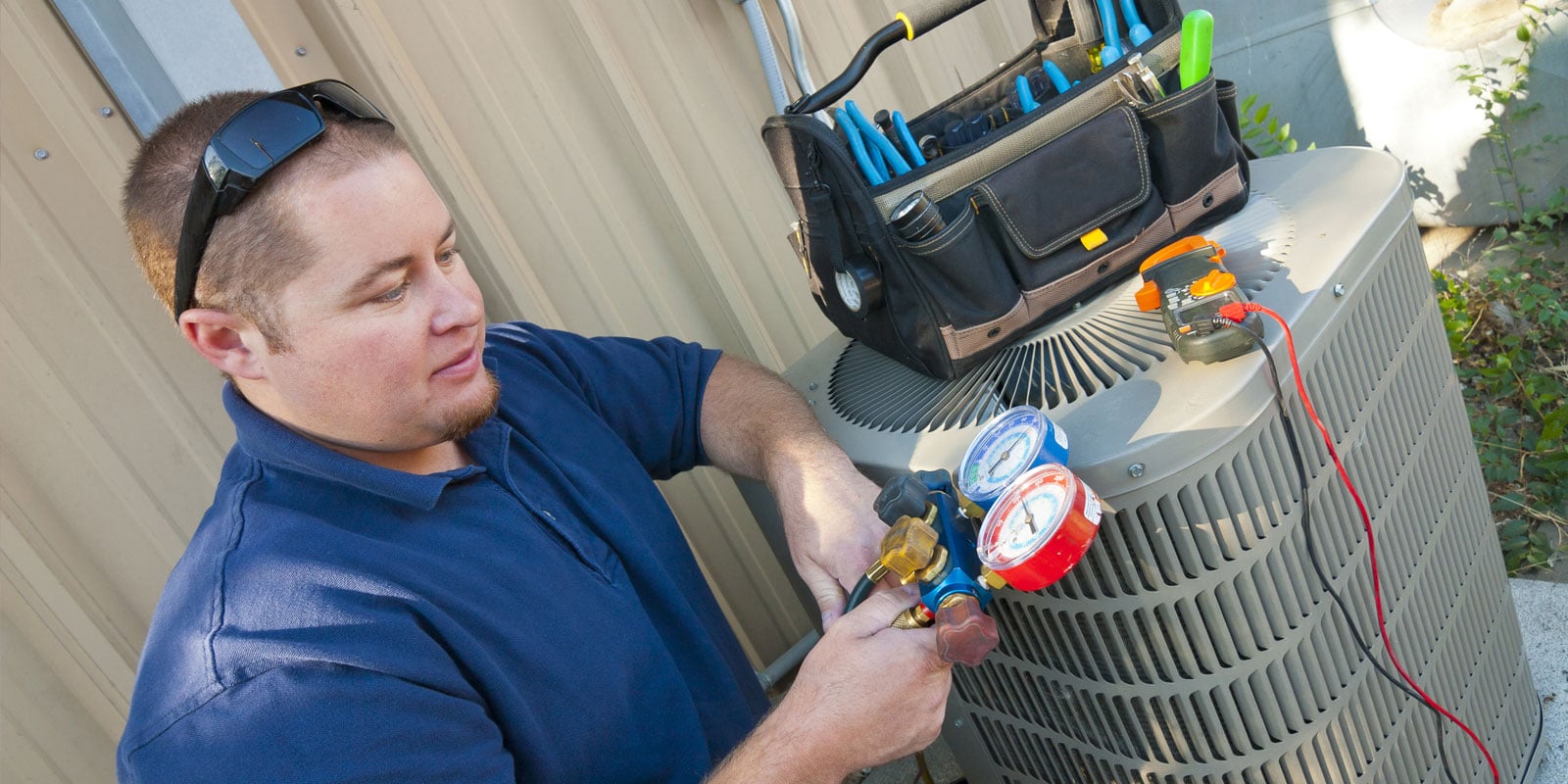 Conclusion
An experienced HVAC technician in Missouri makes a little over $22 an hour – that's $44,000 a year. At the top end of the industry, the annual salary rises to over $75,000. So be sure to learn your trade well, comply with any local regulations or licensing requirements, and get started on a great career in the HVACR industry!
People Also Ask
Getting meaningful information online can be easy and hard at the same time. We make sure that we answer all your queries as long as they are relevant to the topic.
We have gathered some common questions that are guaranteed to help you in your journey to becoming an HVAC certified technician in Missouri.
Where in Missouri Can I Learn About HVAC?
Many institutions in Missouri provide HVAC courses to their students. Each institute has its specific requirements for candidates to apply. Most famous institutes in Missouri include State Technical College of Missouri, Hillyard Technical Center, and Ozarks Technical Community College.
All These Mentioned Colleges Are HVAC Excellence Accredited.
How Much Do HVAC Classes Cost in MO?
The cost of HVAC classes varies from institute to institute. Courses from an HVAC School can cost you around $1,200 to $15,000. The cost can be significantly reduced if you're enrolled in a community college.
For community colleges, it's around $4,800 for in-state students and $8,460 for out-of-state students.
Looking For Information On Nearby States?
You might also be interested in HVAC licensing requirements in bordering states: