If you enjoy problem solving, working with your hands, and customer service, HVAC might be the perfect career for you.
To work as an HVAC contractor in Michigan you will need a Mechanical Contractor's license.
This article will talk about everything pertaining to Michigan HVAC — from how to get your license and schedule your exam to Michigan's growing HVAC job market and regional salaries.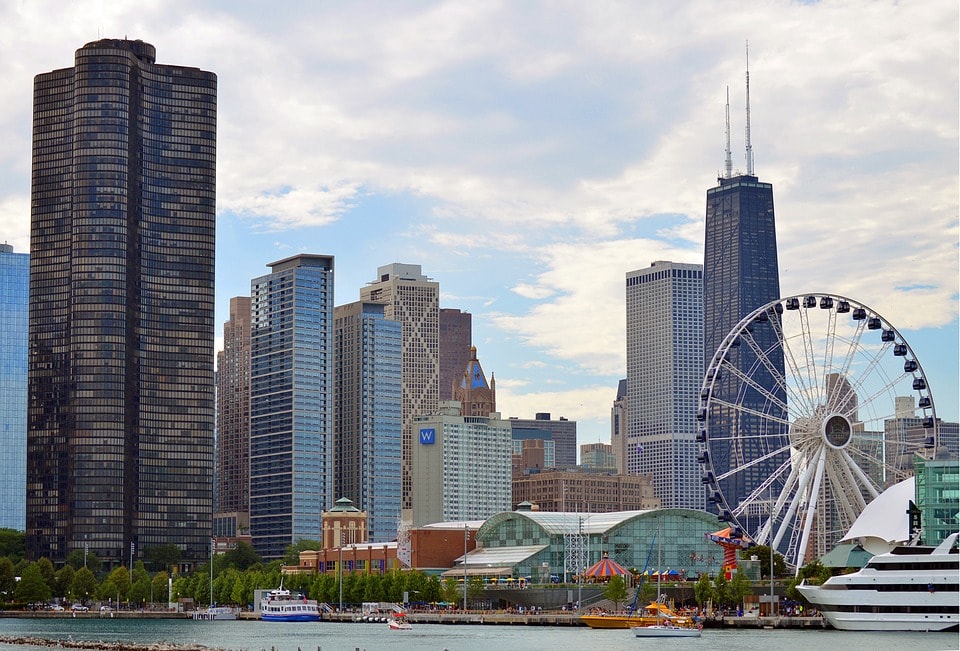 How to Become an HVAC Technician in Michigan
Becoming an HVAC technician in Michigan seems to be hard, but it's worth it. Here is the complete procedure of getting your HVAC license in Michigan.
Types of Licenses
There are five major types of licenses offered in different cities of Michigan.
HVAC Contractor
EPA Certification
Specialty License
HVAC apprenticeship requires you to work under the supervision of a licensed HVAC tech. On the other hand, HVAC contractors are allowed to work without anyone's supervision. However, specialty licenses are for particular divisions in the heating, ventilation, and air conditioning units.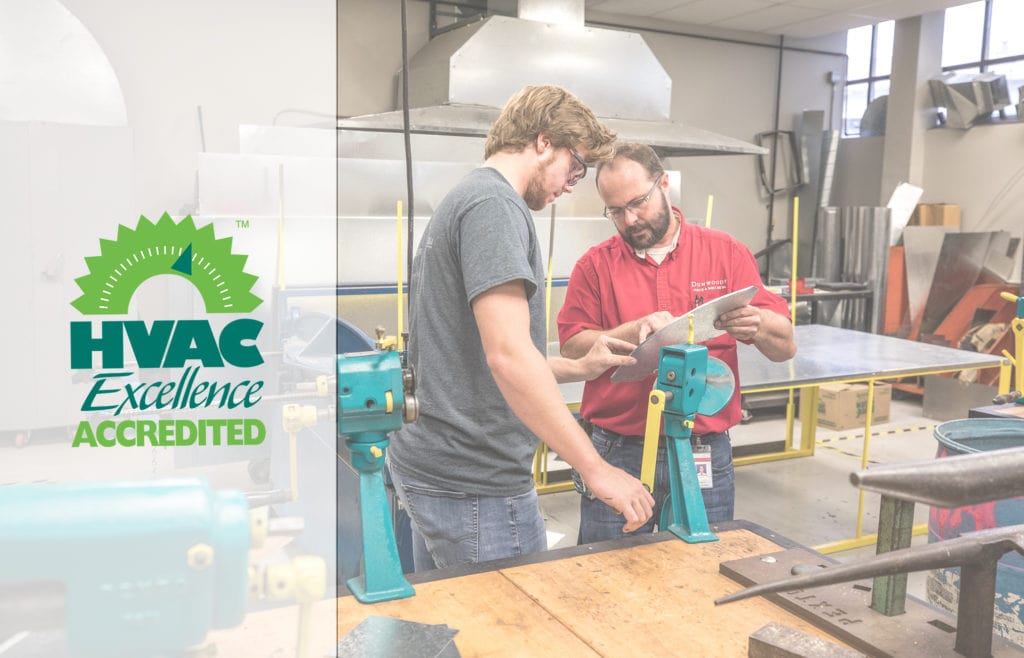 Exam
The HVAC exam comprises 100 multiple choice questions, which you have to solve in four hours. The candidates need to take law and business exams in addition to this. This test takes two hours and has 50 questions. You need to score a minimum of 70% marks to pass both of these exams.
Experience
You need to have prior experience of two years as an apprentice to a licensed HVAC expert. This should be from the last five years without any record of work ethics violations. 
Why Michigan is a Great Place to Start an HVAC Career
Michigan can be a favorable place to start an HVAC career because of many factors. Government and non-government sponsored jobs are there to keep HVAC vacancies high. Here is what makes it such a good place to kick start your HVAC career.
Better Payment
The foremost thing about HVAC in Michigan is that there is a higher rate of salaries there than most other states. The average salary of $46,830 per year is a good indicator of the favorable payment options there. 
Greater Construction Opportunities
Michigan has better construction opportunities with the ever-increasing need for buildings to house the locals. There are also many industrial units which are looking forward to expanding their chains. This is why they need more HVAC experts to help them install air regulation units in their buildings.
Commercial Needs
Michigan is gaining more popularity among tourists who visit the US. This has led to an increase in the need for hotels and restaurants to accommodate tourists too. So, there are plenty of HVAC jobs to help set up commercial buildings.
Diversity of Jobs
There is a greater diversity of jobs in Michigan as compared to other states. Both novice and expert technicians are needed to keep up with the construction needs in different cities. 
Examination Process
Apply for the Exam
Before taking the exam, you must first fill out the application and pay an $100 fee to the state of Michigan. Once you have applied and are determined as eligible, you can schedule a date thereafter to take the test.
Here is the contact information for the state where you can send your application or call if you have any questions about the application process:
Application for Mechanical Contractor License Examination 127Michigan Department of Labor & Economic GrowthBureau of Construction Codes / Mechanical DivisionP.O. Box 30255, Lansing, MI 48909517-241-9325
Scheduling Your Exam
Unlike many other state certifications or licenses, the Michigan Mechanical Contractor Licensing Exam is only offered four times a year, on site in Lansing, MI. Each exam date has a separate application deadline set a month in advance.
Taking the Exam
Before taking your exam you have to pay an additional $25 fee. The exam is a written test that covers the theories and practices specific to HVAC, mechanical codes, local laws, and specific work classifications. Our practice tests might be useful for studying.
The test has a 15-question section on Mechanical Contractor's Law and Rules, The Construction Code Law and Rules, and Basic Safety Rules. To pass the exam you will need to get a 70% or higher within each work classification in which you would like to be licensed.
Job Outlook and Salary for HVAC in Michigan
Michigan has better growth prospects for emerging HVAC techs who have the right skills. The state has many cities that get tourists round the year. This leads to an increase in the needs of air conditioning and ventilation experts. 
HVAC is an ever-evolving industry where equipment is constantly becoming outdated and then getting upgraded. Skilled technicians are in demand to help replace old equipment and troubleshoot their way through updated systems.
Moreover, an increase of 13 percent in HVAC jobs is expected from 2018 to 2028. This will surely bring about more jobs for people thinking of getting into the HVAC business. 
How Much Do HVAC Techs Make In Michigan?
Here is a brief overview of the salary for people who are working different levels of expertise.
Entry-Level
Entry-level HVAC technicians make around $45,000 to $50,000 each year. This increases with the increase in experience and expertise. 
Mid-Level
Mid-level technicians make considerably more than entry-level techs. They get a salary of $65,000 to $70,000 a year, which is coupled with many amenities as well. 
Master-Level
Well, master-level experts are paid the highest as they have the best skill set on the market. Their average salary per year is from $80,000 to $85,000. 
Michigan Cities with Highest Average HVAC Salaries
Michigan has a rapidly increasing construction industry, which provides greater HVAC opportunities. Here is a list of the most highly paying Michigan cities that you can try your luck in. 
Farmington Hills
Farmington Hills is the most highly paid city in Michigan, with an hourly rate of $32.69.
Grand Rapids
The second highest paying city is Grand Rapids, with $29.13 per hour.
Battle Creek
The third highest paying city is Battle Creek, as the HVAC experts there are paid $28.33.
Detroit
With a salary of $27.82 an hour, Detroit is the fourth-highest paying city in Michigan. 
Michigan HVAC Insurance and Tax Information
There are multiple types of insurance offered for HVAC workers. Let's have a look at which one suits you the best.
Workers Compensation
Workers' compensation is a necessity for people who hire a team of HVAC workers. This helps you cover the medical expenses if any of your employees gets an injury. It also pays for the missed salaries when they are on medical leave.
Commercial Property
Commercial property insurance helps you cover any damage done to your building and the things inside. It deals with the necessary repairs when any repairs are needed. 
Commercial General Liability
The commercial general liability helps you in overcoming any damage done by third-party activities. This way, there is no burden on you or the party, which caused damage to pay for the repairs. 
HVAC Licensing Requirements for Michigan
In order to perform repairs or installation of heating, cooling, ventilating, or refrigeration systems you must obtain a mechanical contractor's license. The Michigan Department of Licensing and Regularity Affairs, Bureau of Construction Codes, and the Mechanical Division oversee the application, examination, and license distribution process.
Michigan's licensing process is unique because it is so specialized. You can use the examination process to your advantage while on the job hunt or if you are trying to move upwards within your current company.
What Does a License Permit You to Do?
Mechanical contractors can perform installation, alternations, maintenance, servicing, and get the necessary permits from the state for projects.
Eligibility
Not everyone is eligible to take the mechanical contractor's license exam.
Here is what you will need to become eligible:
You must have a minimum of 3 years of experience in every work classification that you would like to be licensed in. You must pass an exam for each desired classification.
General Work Classifications You Have to Choose From:
Hydronic heating and cooling and process piping
HVAC equipment
Ductwork
Refrigeration
Limited heating service
Unlimited heating service
Limited refrigeration and air conditioning service
Unlimited refrigeration and air conditioning service
Fire Suppression
Specialty Licenses:
Solar Heating and Cooling
Solid Fuel and Vented Decorative Gas Appliances
LP Distribution Piping
Fuel Gas Piping
Fuel Gas Piping and Venting
Fees
To apply for the exam, it costs $100, plus an additional $25 to take the actual test. The licenses are issued in 3-year cycles, and all contractors share the same cycle and the fee is prorated depending on which year you receive your license in.
The total fee for 3 years is $300. You must pay $200 if you register in the 2nd year (applies to all contractors) and $100 in the third year. If you are an Electrical and Fire Alarm Contractor you have a membership fee of just $10 and a license renewal deposit of $10 as well.
HVAC Schools in Michigan
Looking for an HVAC school or training program near you? A full list of Michigan HVAC schools can be found by clicking on the link. 
Conclusion
Getting your work classification within different specialized fields will help you thrive in the growing HVAC job market. Michigan's licensing process might seem daunting at first, but it will actually help you secure more specific, higher paying work.
The more job classifications you can gain three years of hands-on experience in, the better. After you have three years under your belt, apply to see if you are eligible to take your exam.
People Also Ask
Michigan offers a high number of job opportunities for heating, ventilation, and air conditioning experts. This is why people ask many queries to make sure they land the best jobs.
How to Sign Up For a Michigan HVAC Contractors License
In order to sign up for a Michigan HVAC contractor license, you have to fill out an application for a mechanical contractor's license in HVAC. If your application gets past initial consideration, you will be asked to take an exam by LARA.
What is an HVAC License Good For in Michigan?
An HVAC license helps you get more steady and high paying jobs. Contractors like to hire people who have credible proof to show their skills. This also helps you in securing a job in commercial projects that have strict requirements for hiring.
What is the Slowest Time of Year for HVAC Contractors in Michigan?
HVAC is at a boom during extreme cold and extremely hot weather because of an increased need for cooling and heating. But, it is somewhat slow during mild weather when people do not feel the need for any artificial air regulation.
What is the Journeyman HVAC License Equivalent in Michigan?
A journeyman HVAC license is required to get a reliable job on the market. In Michigan, the equivalent is an HVAC contractor license, which comes with an experience of two years. In addition to the experience, you also need to pass the state exam to get a license.