Thanks to its location Michigan enjoys well defined seasons and buildings in the state need both cooling and heating through the year.
With the demand for HVAC systems being fairly steady, well-qualified techs and engineers to plan, install, maintain and retrofit the systems are also needed. If you're considering a career in HVAC and want to work in Michigan, read on for information on where to study.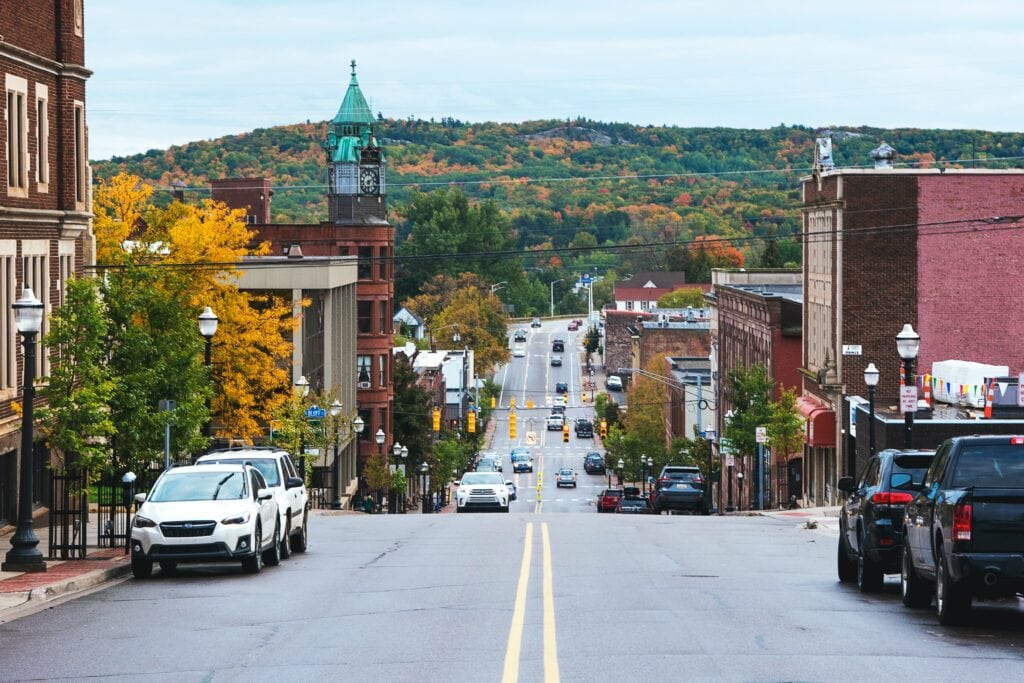 Sponsored Listings
Requirements to Be an HVAC Tech in Michigan
Michigan requires you to obtain a mechanical contractor's license in order to work as a contractor performing repairs or installation of HVACR systems. The Michigan Department of Licensing and Regulatory Affairs, Bureau of Construction Codes, and the Mechanical Division oversee the application, examination and license distribution process. You need a minimum of three years of experience and you must pass an exam for each desired classification.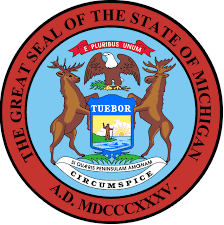 Note: Michigan law allows HVAC techs need to work under a licensed Contractor, but HVAC techs themselves do not need to be licensed or certified. (Thanks to Kerry for helping us clarify this nuance)
Mechanical contractor licenses expire every three years. However, no continuing education is currently required to renew Michigan mechanical contractor licenses.
HVAC engineers will always need to complete at least a BS in Mechanical or HVAC Engineering to qualify for engineering jobs. Below, you'll find a list of schools that are a great fit if you want to pursue HVAC engineering.
HVAC Tech Salary and Job Prospects in Michigan
The average salary for an HVAC Technician is $70,875 per year in Michigan, which is 17% above the national average.
The best city to get a high salary as an HVAC tech is Grand Rapid, with an average salary of $79,319 per year. Lansing comes next with $73,938, and the lowest salary is in Detroit ($62,213).
The most senior HVAC technicians can expect to earn twice what an entry-level tech makes.
Featured HVAC Schools in Michigan
Top HVAC School in Detroit
Northwestern Technological Institute

The HVAC program offered at NTI teaches the fundamentals of the HVAC/R and mechanical trades including servicing and installing heating, air conditioning, boilers and refrigeration systems for both residential and light commercial uses.
The program also covers general building, facilities and property maintenance. That last one includes basic electrical, basic plumbing and appliance repair. Courses are taught by field-experienced instructors with a hands-on method and students can earn 4 national HVAC certifications, including:
EPA 609 Auto Air
TracPipe Certification
EPA 608 Universal
R-410a Certification
The program lasts 10.5 months and the program has been running since 1979, so it's a good option if you're in the Detroit area.
Other Top HVAC Schools and Colleges in Michigan
Lansing Community College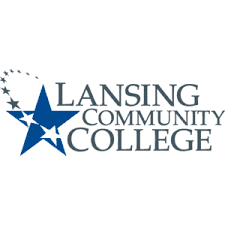 Associate Degree in Heat & Air Cond/Building Maint, AAS
LCC offers an Associate in Applied Science degree and a certificate of achievement in Heating, Ventilating and Air Conditioning Technology. The coursework and lectures in the two-year Associate degree program are focused on designing, installing, maintaining and servicing HVAC systems.
Students receive hands-on training in labs and learn about the latest heating, air conditioning and refrigeration systems, mechanical code and other skills needed to compete in the industry. The program requires 70-73 credit hours.
Students pursuing the Associate's degree can take advantage of a partnership between Ferris State University and LCC.  Students receive an associate's degree from LCC and then, with a combination of LCC, Ferris and online courses, can complete the requirements for a bachelor's degree.
Undergraduate Certificate in Heating and Air Conditioning
A certificate of achievement is also offered by LCC, which includes courses that can be applied toward an associate degree in the same program. The program length is 64 weeks and costs $5,601 for in-state tuition and fees or $12,927 for out-of-state tuition and fees. There are additional costs of $1,600 for books and supplies and $10,880 for off-campus room and board.
Ferris State University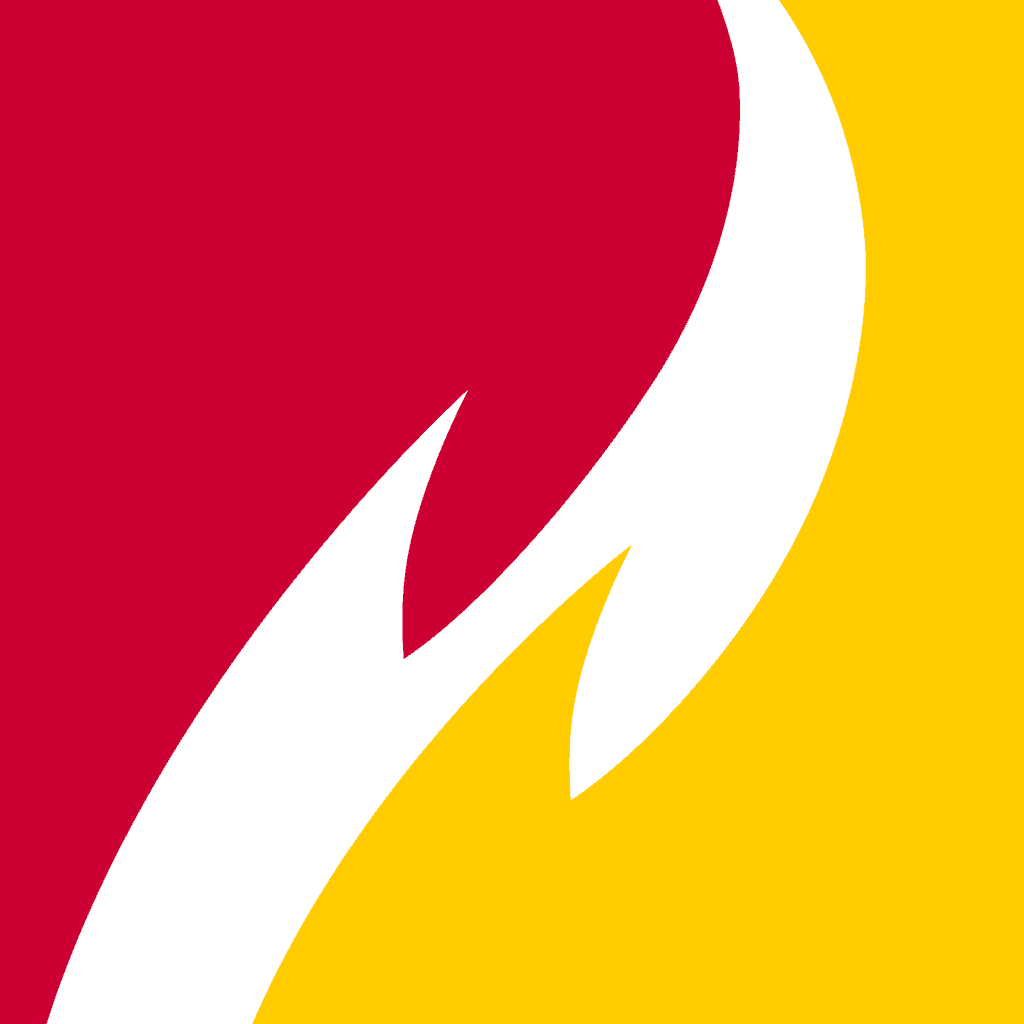 Associate in Applied Science in HVACR Technology
The 2-year Associate in Applied Science in HVACR Technology degree prepares students to enter the workforce as HVACR technicians.
Students develop skills and learn about fabrication and joining techniques, basic refrigeration, heating, air conditioning, commercial refrigeration, electrical fundamentals, HVACR controls and design of HVACR systems. This includes a solid foundation of the principles of HVACR combined with extensive laboratory experience. Students require 64 total credits to earn an associate degree
Northern Michigan University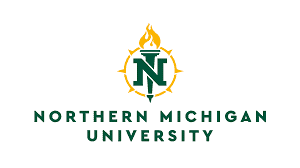 Undergraduate Certificate in Heating, Ventilation, Air Conditioning & Refrigeration
This one-year program provides a grounding in the fundamentals of HVACR. The fees are $14,430 for in-state tuition and fees or $22,530 for out-of-state tuition and fees. Other costs include $1,095 for books and supplies and $13,929 for off-campus room and board.
Two-year Certificate in Heating, Ventilation, Air Conditioning & Refrigeration
The HVACR technology certificate program prepares graduates for employment as professionals in the heating, ventilation, air conditioning and refrigeration (HVACR) industry. The climate-control program also provides you instruction in both technical theory and practical application. The program has a 44-credit requirement.
Two-year Associate of Applied Science in Climate Control (60 credits)
This program includes the same technical courses as the HVACR certificate program. Students complete liberal studies courses which provide soft skills that will help their career. Graduates of the associate degree program can continue their education through a wide variety of bachelor's degree programs.
Students gain the skills needed to begin a career in residential and light commercial applications. Students in this program get hands-on skills in sheet metal layout and fabrication, HVACR equipment installation and repair of both residential and light commercial heating, ventilation, ducting, air conditioning, and refrigeration equipment. Students will also learn how to test electrical circuits or components for continuity using electrical test equipment.
Grand Rapids Community College

Heating, Ventilation and Air Conditioning/Refrigeration Technology, AAAS
This 60-credit-hour degree program prepares students to install, maintain, troubleshoot and repair heating and cooling equipment. Graduates are often employed to design, manufacture, install, sell and service equipment that regulates interior temperatures of buildings. Students take at least two laboratory courses in various specialties every semester.
Heating, Ventilation, and Air Conditioning/Refrigeration Technology Certificate
This one-year program requires 33 credit hours to complete. Students learn the theory and become proficient in the skills necessary to assume jobs as heating, ventilation and air conditioning/refrigeration mechanics. They take at least two hands-on laboratory courses in their various specialties each semester. All credits earned in this certificate program may be applied toward the Associate in Applied Arts and Sciences in Heating, Ventilation and Air Conditioning/Refrigeration Technology.
HVAC Engineer Salary and Job Prospects in Michigan
Mechanical Engineers in Michigan earn a median salary of $86,550 per year with the range from $54,220 up to $126,550. They earn a median hourly wage of $41.61 with the range from $26.07 up to $60.84. HVAC Engineers salaries range from approximately $47,428 per year for Building Engineer to $110,422 per year for Chief Engineer.
The National Association of Colleges and Employers' Spring 2012 Salary Survey showed that entry-level mechanical engineers holding bachelor's degrees earned average annual starting salaries of $61,300, while mechanical engineers with a master's degree started at an average of $75,700 – significantly more.
Top Colleges and Universities for HVAC Engineers in Michigan
Ferris State University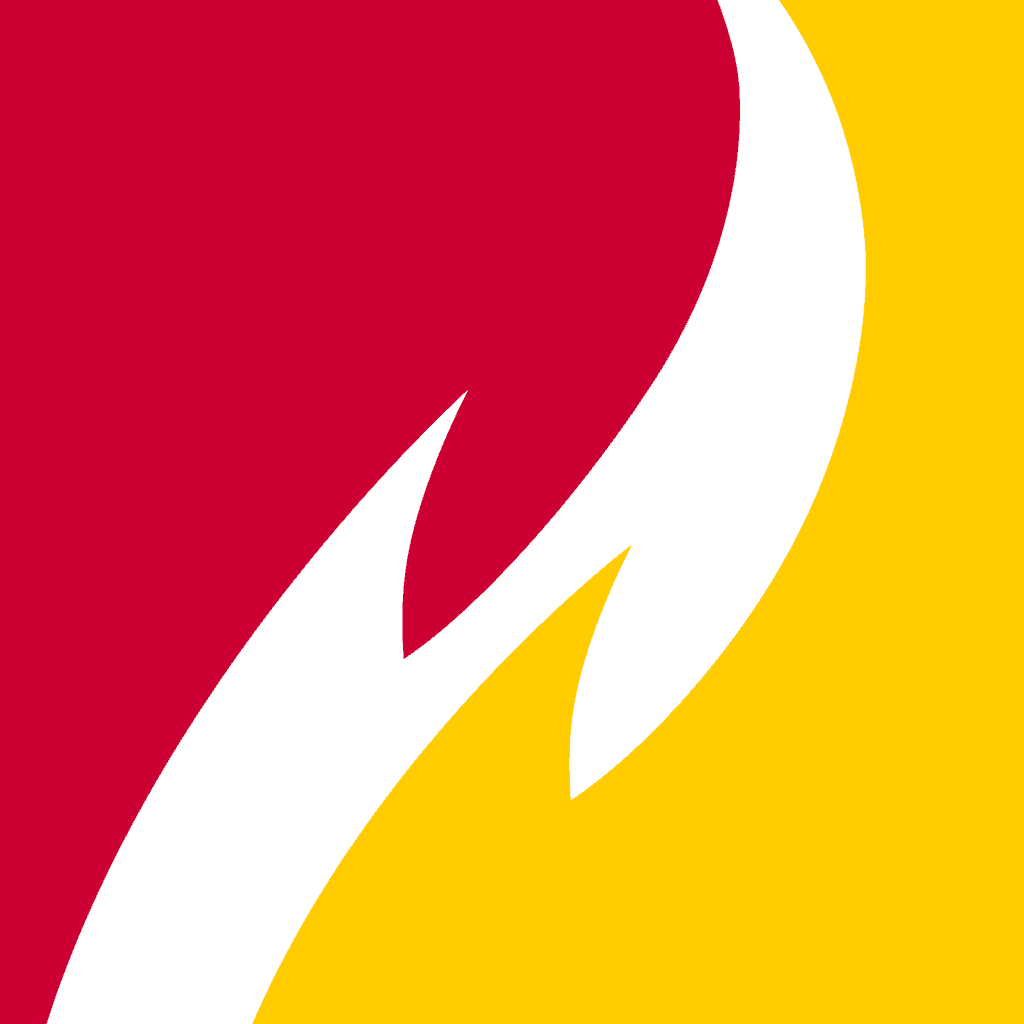 BS in HVACR Engineering Technology
Ferris is one of only two institutions in the United States to offer a Bachelor of Science in HVACR. This degree is a continuation of the Associate in Applied Science in HVACR Technology degree. Energy efficiency is a central theme and a minimum 120 total credits are required to earn a bachelor degree.
The Heating, Ventilation, Air Conditioning and Refrigeration (HVACR) Engineering Technology curriculum is aimed at developing expertise in system and controls design, retrofitting, testing and adjusting, system balancing and building operations with microcomputer controls.
Graduates can expect careers in manufacturing, contracting, building operations and in the engineering of commercial, institutional and industrial building systems.
University of Michigan – Ann Arbor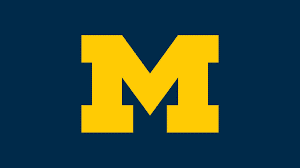 Bachelor of Science in Engineering Degree (BSE) in Mechanical Engineering
At the University of Michigan, the BSE degree in ME provides students with an excellent foundation in the core competencies of thermal and fluid sciences, solid mechanics and materials, and dynamics and control.
Students complete coursework in an array of technical electives to enable them to tailor their mechanical engineering education to best suit their career goals. This degree requires students to complete 128 credit hours.
During their senior year, ME students complete a semester-long design project developed for them by a company or research faculty. Through such projects, students are prepared for successful careers and leadership positions by building extensive teamwork, report writing and presentation skills.
Sequential BSE/MSE (SUGS): Earn a BSE and MSE in 5 years
ME SUGS students may pursue a coursework, research, or thesis track Master's degree. Students can double-count a maximum of 9 credits and transfer a maximum of 3 credits from their Bachelor's degree toward the 30-credit Master's degree. This leaves 18-21 credits required to complete the Master's degree, which can be accomplished in two semesters.
Master of Science in Engineering (MSE) in Mechanical Engineering
Students can pursue dual degrees with the School of Natural Resources and Environment in the Engineering Sustainable Systems program or dual-degrees with other graduate programs on campus. There are three separate MSE degree program options in ME: coursework only, coursework with an individual research project, and coursework with an MSE thesis. Total credits are 30.
Michigan Tech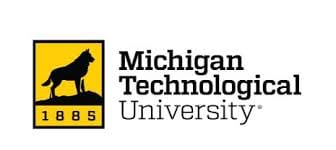 BS in Mechanical Engineering
The bachelor's degree in mechanical engineering is accredited by the Engineering Accreditation Commission of ABET. Students have many undergraduate research opportunities in diverse research thrust areas, including:
Advanced power systems
Multi-scale sensors and systems
Mechanical engineering education
Multidisciplinary engineering/dynamic systems
Mechanics of multi-scale materials
Space systems
Students who graduate with a bachelor's degree in mechanical engineering are prepared to transition directly to entry-level jobs in industry.
MS in Mechanical Engineering
The MS program is offered with a project component or as the course work degree, which can be completed in one year. The department is one of the largest in the nation with more than forty full-time faculty members and approximately 320 graduate students, more than 100 of whom are Ph.D. students.
The ME-EM course is structured along four curricular areas: design and dynamic systems, energy-thermofluids, manufacturing and industry and solid mechanics, with graduate students taking part in laboratory investigations, industrial projects, and interdisciplinary studies.
Kettering University

Bachelor of Science in Mechanical Engineering (ME)
The Mechanical Engineering program is accredited by the Engineering Accreditation Commission (EAC) of ABET. It teaches students design and implementation of mechanical systems involving the conversion, transmission and utilization of energy.
Mechanical engineering courses include design, dynamics, engineering materials, thermodynamics, fluid mechanics, heat transfer, vibrations, systems analysis and associated laboratories.
The program requires 162 credits and costs $21,245 in Tuition for full-time students per term. It is consistently ranked as one of the top programs in the US by U.S. News & World Report. By the time they graduate, students can have up to two-and-a-half years of experience thanks to co-op opportunities.
MS in Engineering (Concentration in Mechanical Engineering)
The professional master's program builds on an undergraduate engineering program by offering additional depth and greater mastery in a number of technical areas.  Students can develop their own curriculum within a structured framework for their own needs and career objectives. The student will receive a Master's degree upon completion of ten (10) courses within the program, which also a thesis option. Completion of 40 credits is required for the degree.
Conclusion
If you want to become an HVAC technician in Michigan, you should be able to get all the skills you need from one of the fine training institutes mentioned above.
Michigan has many great universities and colleges for engineers looking to enter the HVAC engineer domain. While getting admission may be the hardest part, find out as much as you can about the university that interest you and visit the campus if possible. A little bit of effort will be rewarded later when you're studying in a fine institution and getting a head start on your career in HVAC.