The Hoosier State offers everything from rolling farmland to big-city life. The diversity in landscape is accompanied by diversity in temperatures as well. With extreme summer heat and bitter winter cold possible, it's definitely a place where HVAC technicians are in demand.
Starting out, Indiana HVAC techs can earn about $12.42 an hour. Once experienced, the average hourly wage is $20.22, with the cream of the crop making over $33/hour.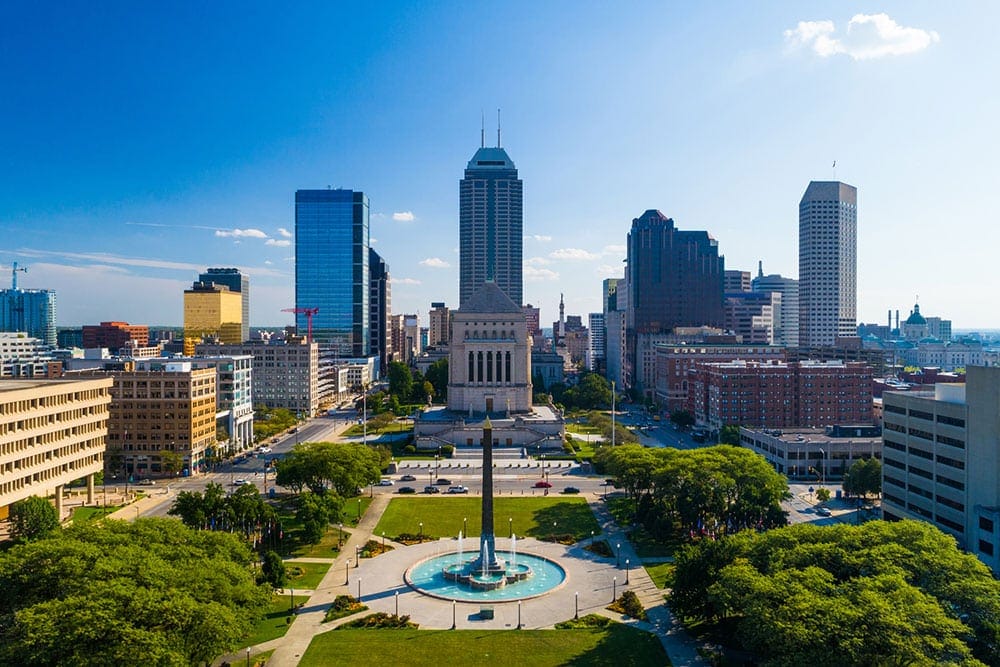 How to Become a State-Approved HVAC Contractor in Indiana
The state of Indiana does not issue a state-approved HVAC contractor license. However, different counties and cities do grant them locally. They only allow master professionals to obtain an HVAC contractor license. Being a contractor means that you can run an independent business and hire employees to provide HVAC services for your clients.
The cities and jurisdictions of Indiana all have their own set of requirements that you must fulfill to start working as a contractor. Here is an overview of the HVAC contractor license requirements of some of the major Indiana cities.
Indianapolis
The Board of Heating and Cooling Examiners of Indianapolis issue HVAC/R licenses to professionals who want to work as contractors. To obtain it, you have to have at least five years of experience in the HVAC field. You also have to pass an exam related to the specific license that you want to obtain. 
Fort Wayne
The Allen County Building Department regulates HVAC licenses in Fort Wayne and Allen County. To work as an HVAC contractor, you need a Supervisor classification license. This allows you to run your own business and hire journeymen and apprentices beneath you. To obtain it, you need to have at least four years of experience in your specific field and also pass an exam.
Evansville
Evansville and Vanderburgh County Building Commission grant HVAC master's license to individuals who want to start their own business. Like Fort Wayne, you are required to have at least four years of experience as a journeyman in your field of expertise to obtain a Master's HVAC license in Evansville.
South Bend
The Building Department issues the city/county Heating Class A License for the city of South Bend and St Joseph County. It requires you to be at least 21 years of age, has an HVAC working experience of four years, and pass an examination to be able to start working as an HVAC contractor.
What Makes Indiana a Great Place to Start an HVAC Career?
The Hoosier State Indiana is known for its hot summers and frosty winters. To deal with the extremities of both seasons, the residents heavily rely on HVAC installations. The growing economy places great value on HVAC professionals. It is a great place to set up your HVAC business. Here's why: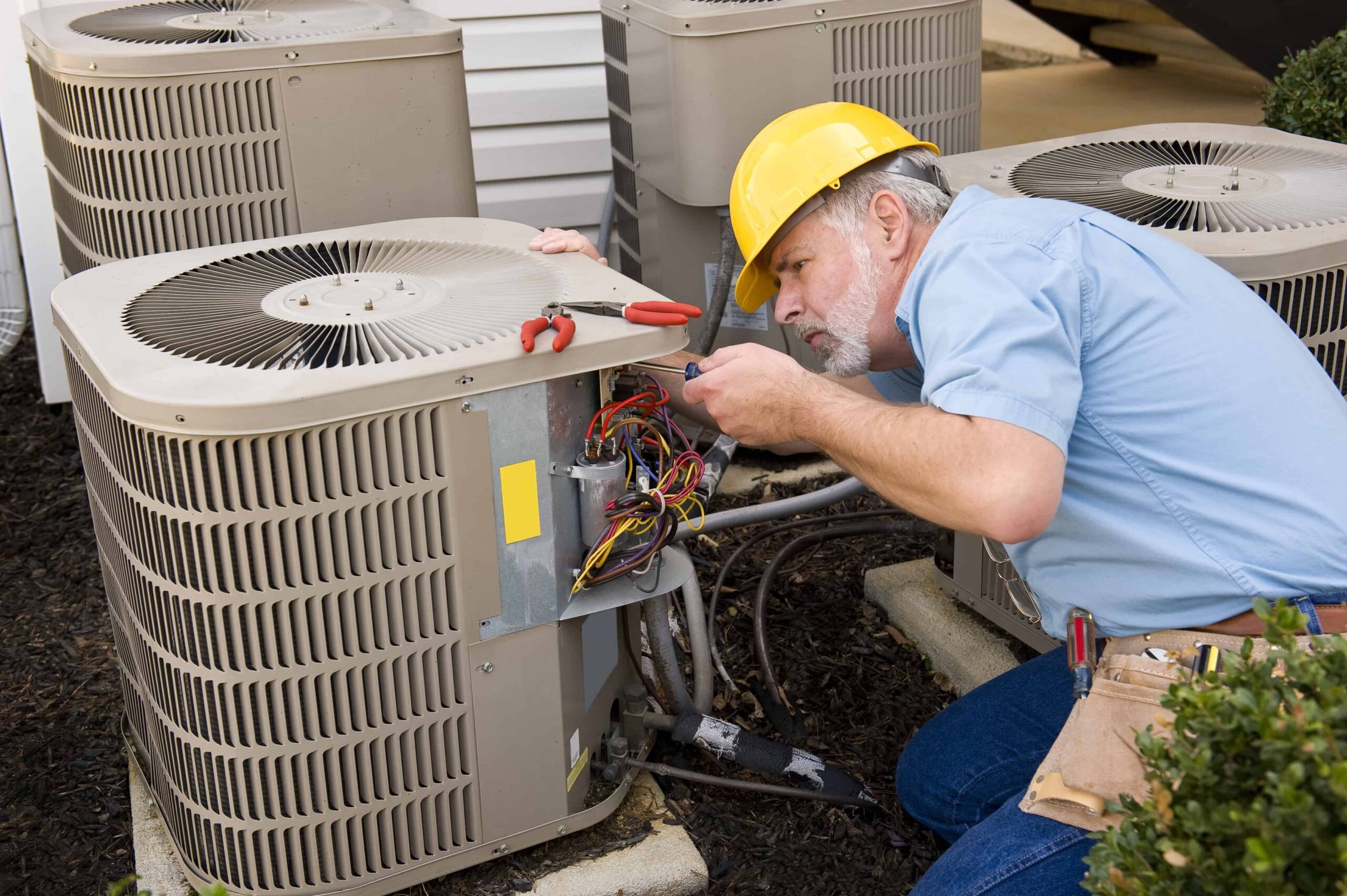 Vibrant Networking Community
Indiana is the home to a vibrant HVAC community. Several organizations work hard to facilitate their workers in their professional growth and activities. For instance, a non-profit organization called The Indiana HVAC Association collaborates with workers and contractors to provide top-quality expertise and customer service throughout Indiana.
Growing Economy
The economy of Indiana is growing by leaps and bounds. The HVAC industry plays a huge role in its development. The main economic sectors rely on HVAC systems for maintaining an adequate climate to facilitate production. Industries like auto manufacturing, life sciences, transportation, information technology, and research cannot function properly without an efficient HVAC installation in place.
Apprenticeship Programs
In Indiana, you don't necessarily need vocational training to start your career. Many union and non-union sponsors offer apprenticeship programs to train aspirants for becoming HVAC professionals. These programs last for three to five years and completely train applicants about the ins and out of the industry. After completing this apprenticeship, you can go on to apply for your contractor license.
Licensing Requirements
Indiana does not require HVAC technicians or contractors to have special licensing on certification in the field. However, many local governments do have requirements. Be sure to consult with your county or city before undertaking any projects.
Indianapolis, for example, requires licensing for HVAC contractors. If you've passed a Prometric exam, you may qualify for a waiver of the city's licensing process. There are additional requirements and it is at the discretion of the Board of Heating and Cooling Examiners.
The city and all of Marion County, where it's located, offer five classes of licenses:
Air Conditioning "A" – this is an unrestricted license
Air Conditioning "B" – allows work on cooling units up to 25 tons, or heating units up to 500,000 BTUs, and boiler pressures not above 15 psig steam and 30 psig water
Air Conditioning "D" – allows work on units up to 5 tons of cooling and 300,000 BTUs heating
Refrigeration
High-Pressure Steam
Detailed information for the Indianapolis/Marion County HVAC Contractor license is on the county's webpage.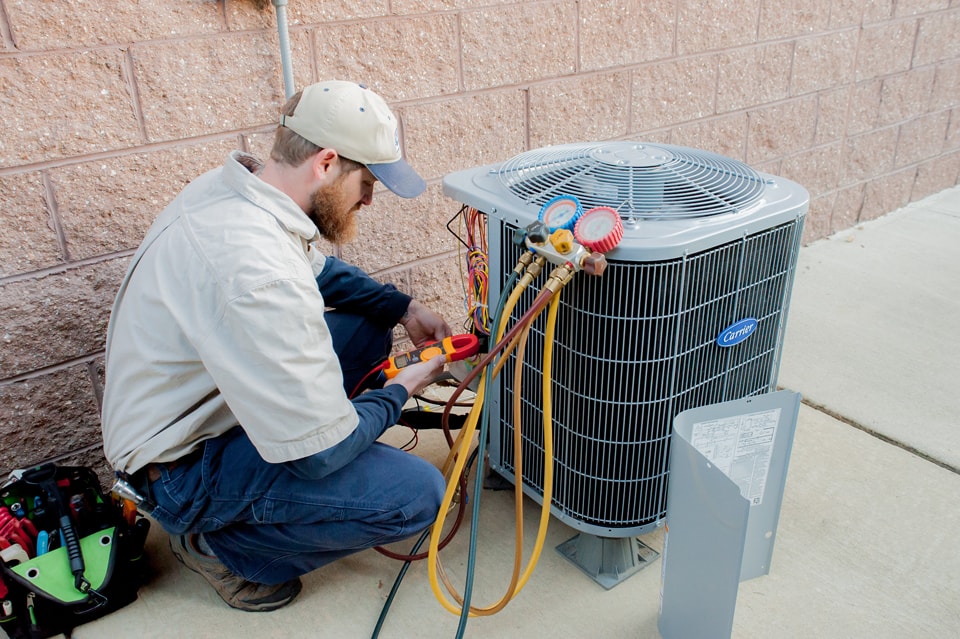 EPA Certification
If you will be working with refrigerants, you still have to have federal certification under EPA Section 608. There are 4 classes, depending on the type of unit you'll be working with.
The fourth class actually covers all classes. This is required anywhere in the United States. If you work especially with refrigeration units or handle refrigerants as part of other systems, please be sure to check out the requirements and process for Section 608.
HVAC Exam Preparation in Indiana
As we mentioned earlier, there is no state-approved HVAC contractor license issued by the State of Indiana. Different cities and counties have their own requirements and protocol for HVAC professionals who want to start their own business as contractors, and all of them require you to pass an exam. Your preparation for the licensing exam starts right from the beginning of your career.
In Indiana, you have two learning pathways to become an HVAC professional. You can enroll in a vocational program of an accredited institution or apply for an apprenticeship. Many believe that an apprenticeship is better because you get on-the-job experience as well as the necessary education to join the force as an entry-level worker.
Once you have completed the credits as an apprentice, you can take an exam to promote the journeyman's level. After working as a journeyman for at least four years, you are allowed to take the master-level exam. 
Various cities and counties of Indiana require you to attain the master level before applying for your contractor license. So if you opt for the apprenticeship program, it will leave behind the necessary paper trail that proves your experience on the field. And frankly, this much hands-on experience in the field can prepare anyone for taking their final exam.
Indiana Job Outlook and Salary for HVAC
We all notice the rise of extreme climatic conditions with each passing year. As a result, the number of HVAC installations and the demand for professionals to look after them is also increasing.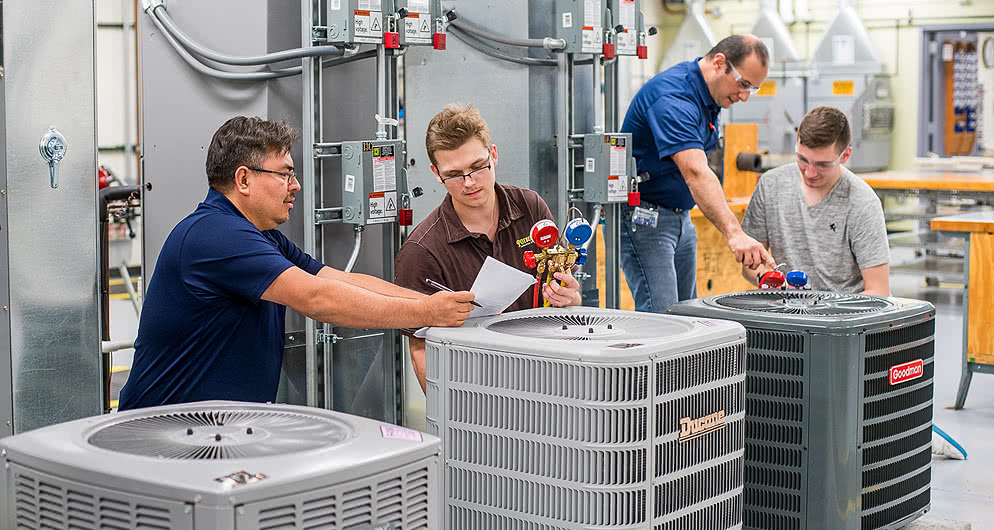 Indiana is a state that faces both climatic extremes. So the Bureau of Labor Statistics has anticipated a 17 percent rise in the number of HVAC open positions between 2014 and 2024. BLS also reported that out of every ten professionals working in this field, one is self-employed while 64 percent work for contractors.
HVAC is said to be the tenth fastest growing industry in Indiana. With the anticipated 1,100 fresh openings in this career field all over the state, the employment outlook looks very bright for Hoosiers in this line of work.
A good job outlook is not the only great thing about working as an HVAC professional in Indiana. The salary you get for it is also whopping. According to the BLS report of 2017, the mean annual salary of all the 6,430 HVAC workers in Indiana is $45,240. 
Though this is slightly lower than the average annual salary of $49,530 earned nationwide, Indiana's cost is significantly lower than most states. The average and hourly salaries at different levels of employment are as follows.
Indiana State Average
Average Annual Salary: $45,240
Hourly Wage: $21.84/hr
Entry-Level
Average Annual Salary: $27,280
Hourly Wage: $13. 38/hr
Medium-Level
Average Annual Salary: $43,410
Hourly Wage: $20.87/hr
Master-Level
Annual Average Salary: $67,430
Hourly Wage: $32.42/hr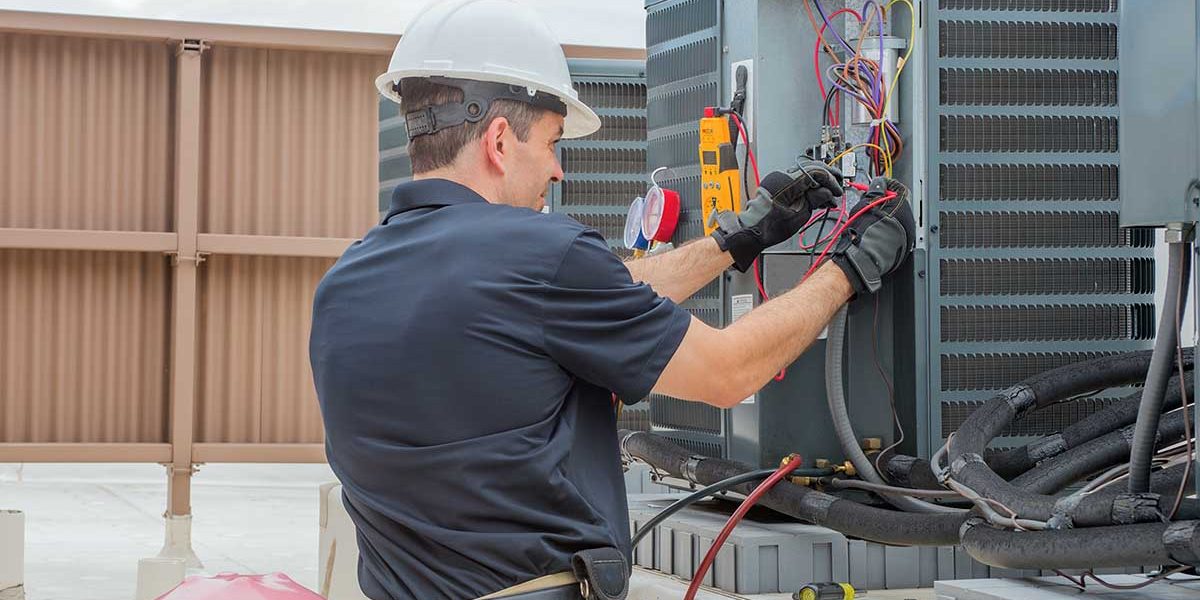 Indiana Cities With Highest Average HVAC Salaries
Indiana is a huge state. Since there is no state-approved HVAC licensing here, every city or county employs its own set of requirements and regulations regarding the HVAC jobs and their salaries also vary from region to region. 
The Bureau of Labor Statistics has designated Indiana in 16 regions. Out of these regions, it was noted that some stand out for providing their HVAC workers with salaries higher than the national average. Here is a brief rundown of Indiana cities that offer the highest average HVAC salaries.
Evansville
Annual Average Salary: $52,220
Kokomo
Annual Average Salary: $50,160 
Indianapolis 
Annual Average Salary: $48,610
Bloomington 
Annual Average Salary: $47,470
Fort Wayne
Annual Average Salary: $47,370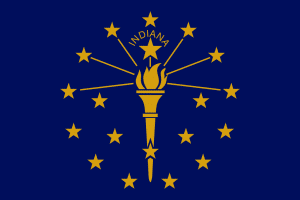 Insurance and Tax Information for HVAC in Indiana
The State of Indiana does not issue any state-level HVAC licenses; the cities and counties do that on their own. So there are different requirements for HVAC workers in different regions. If you are planning to start working as an HVAC contractor, we suggest that you check with your local authorities to find out about the requirements and licensing procedure. Here is the insurance information for HVAC in some major cities.
Indianapolis
The Board of Heating and Cooling Examiners require you to get an insurance policy with at least $500k coverage, a surety bond of $5k, and a workman's compensation insurance.
Fort Wayne
The Building Department of Fort Wayne does not require to submit a surety bond or insurance to obtain your license. However, you will need these to secure clients.
Evansville
To work as an HVAC contractor in Evansville, you will need general liability insurance of at least one million dollars, along with a surety bond worth $15k and a worker's compensation insurance. 
South Bend
To obtain the HVAC contractor license in South Bend, you will need a surety bond of $5k.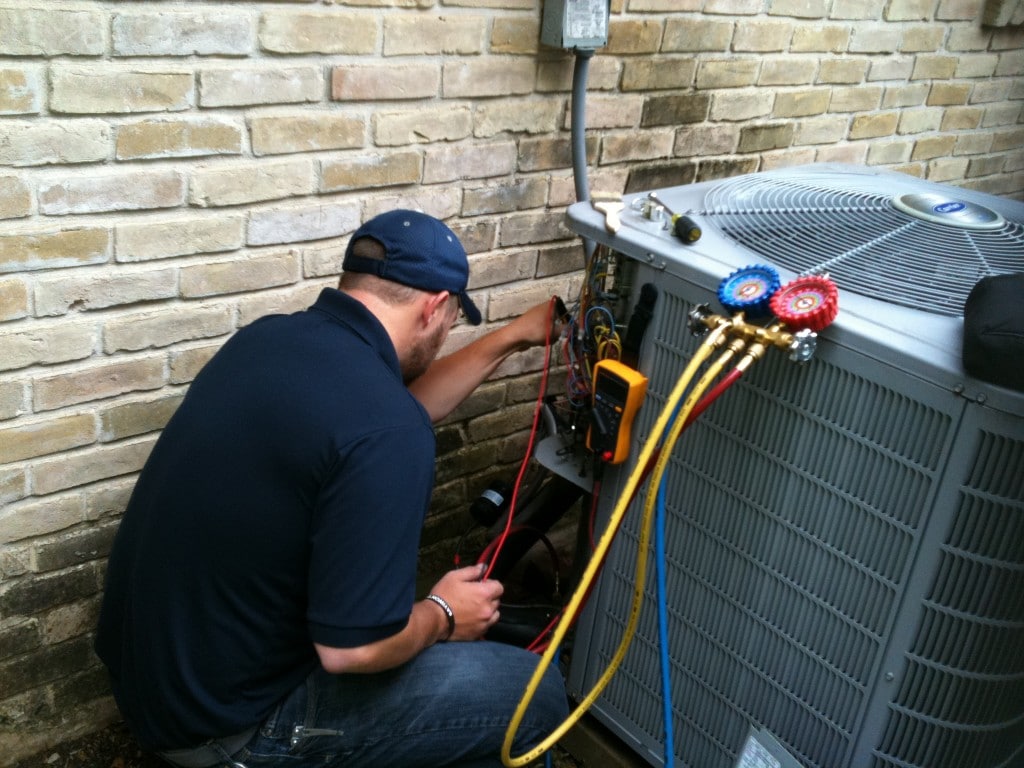 Conclusion
There's a lot of opportunities in the HVAC industry in Indiana. Taking the time to learn as an apprentice, and possibly in the classroom as well, goes a long way to making you ready for the trade.
It also makes you more attractive to potential employers. While there's no statewide licensing in place in Indiana, be sure to check out the local expectations. Learn your trade well, and get started in a great and rewarding career!
People Also Ask
HVAC is a vast and varied field. It is also a promising career pathway. If you are a Hoosier who is planning to take up this path of success, then you will need proper guidance and counseling to help you reach the top of the industry. To help you out, we have rounded up some of the frequently asked questions and tried to answer them to your satisfaction.
What States Reciprocate With an Indiana HVAC License?
Indiana does not require state HVAC licensing. Since there is no such thing as an Indiana HVAC license, no states reciprocate with it. Locally, you can obtain your HVAC license from the relevant department of your city. Also, it is best to check with your local authorities whether your HVAC license of one county is valid in any other county within the state. 
Looking For Information On Nearby States?
You might also be interested in HVAC licensing requirements in bordering states: