Over 400,000 HVAC technicians function in the USA and this number is likely to increase at 13% every year, with the growing demand in this job market. With so many technicians, it is a great task for recruiters and customers in this industry to find credible and highly-skilled ones. This is where employers and customers rely on certifications and licenses that an HVAC technician earns for himself/ herself.
This article will acquaint to with everything about different HVAC exams at state and national levels, study tips, courses available in the market. We'll also give you a guide that tells about which of these exams and courses are mandatory, and which could help you most. They require you to put in some hard work and dedication, but you will also gain the potential to earn 40 – 60 % more in your income and an edge to attract more educated and better-paying customers.
Types of HVAC Exams
Most, but not all, states mandate that HVAC technicians have certification. But even where it's not obligatory, having something to show employers and clients is important. Both career counselors and the Department of Labour recommend that employers set benchmarks. Certification and Licenses also expand the technician's geographic bandwidth to provide services in multiple states.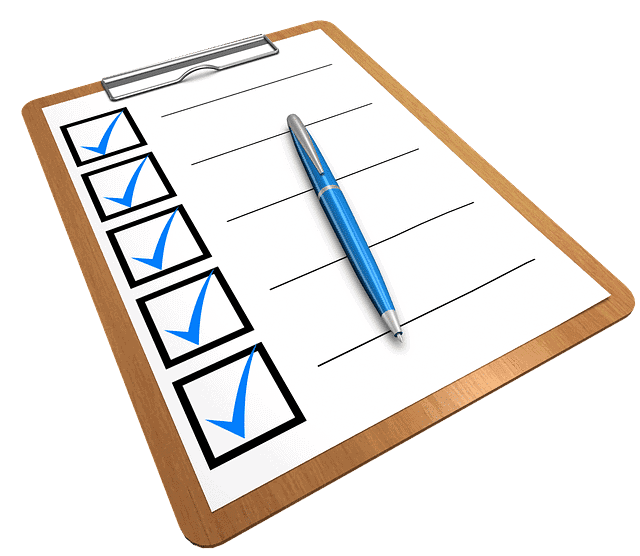 Certified technicians earn more than those who are not. Some job roles in this industry also see a 100% increase in income after certification.
Most HVACR technicians find themselves in states that do test and license their profession. The federal government, through the Environmental Protection Agency, requires certification for anyone working with refrigerants. There are also other certifications available that show your skills and make you more attractive to employers and clients, such as NATE certification.
State HVAC Licensing Exams
Each state in the US has different criteria to fulfill to carry out a career in the HVAC industry. Some states like Alabama, Alaska, California and a few others do not mandate an HVAC technician to hold a certification or license to work. On the other hand, most states mandate a license for HVAC contractors.
Depending on your type of work and your state, the license or licenses you need might change. Delaware, for instance, offers HVAC/R Technician licensure.It uses the traditional apprentice, journeyperson, master licensing model. On the other end of the country, though, Alaska requires HVAC mechanics to hold separate electrical and plumbing licenses as well.
While you may get tangled in figuring out what works for you in your state, there are few common aspects you should know, irrespective of the state you intend to work in. Where a license and exam is required, it's almost always through a proctored exam. These exams are made by just a few companies.
The exams typically run several hours and contain varying numbers of questions. It depends on your state. There may also be exams for different levels, such as journeyman, master and contractor.
PSI Learning
Out of 36 states that call for licensing, 22 of them use PSI as the exam service. You can access all state-level exam material on their website. These materials are created in partnership with industry-leading education providers for exam preparation, pre-licensing and continuing education.
Before you register for your exam, check your state requirements. In most cases you have to first register and be approved by the state before registering for the exam.
Contractor's License
Most states make it mandatory that an HVAC contractor have a license. Since this means you'll be running a business, you probably will have to take an exam in Business Law in addition to an HVAC exam. Again, this exam is to each state. Some states also require you to have any or all of the following:
Apprenticeship for a certain number of years


Experience as a journeyman


Experience as a manager


A degree in mechanical engineering


Other technician state level certifications
EPA Exams
Technicians working with refrigerants have to earn a mandatory national certification through the Environmental Protection Agency (EPA) under EPA section 608. The good part is that these certifications do not expire and are good across the country.
These are mandatory to be sure you have the knowledge to handle these harmful chemicals in an environmentally-friendly way while working as a refrigerant professional.
There's another EPA certification for you if you work on cars or other vehicles. EPA Section 609 Certification is required in this case.
A few other points that you should know are that: 
This certification has no expiration date


It is valid for all states and territories of the US


There are three "Types" of exam covering different refrigerants, plus a universal level that covers all


All these levels include a core exam plus a specific exam for that Type


The exam can be administered by various organizations through their local branches or at other locations


The Type I exam is open-book and can be taken online. The others are proctored exams
You can check with local HVACR training programs to find out who administers the test in your area.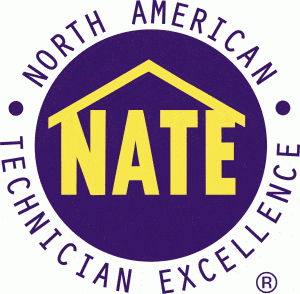 NATE Certification
EPA and state exams are mandatory (depending on your location) but there are also some other exams you might want to look into for career advancement.
NATE exams show customers and employers that you've gone above and beyond and are constantly trying to update your skills.
NATE is a nationally recognized exam and is not geographically limited. The best part is that it does not have complex criteria for you to pass the exam. If you have one year of relevant work experience, you can take up this certification. It offers certifications in different specialties.
KATEs are the areas which you can study for NATE certification. NATE offers HVAC support tests, basic certifications, core tests and senior technician certification.
These exams are administered by NATE-accredited institutions. The exams tend to be more oriented to actual service, rather than things you can look up in reference books. These don't authorize you to work, but they do demonstrate your abilities.
How To Prepare For HVAC Exams
There aren't many people who like to take exams and few who excel at them. To help get you started on the right foot, we've put together a few suggestions for how to prepare. Before you choose any one of the ways that we have suggested or create a combination of your own, try and set the following.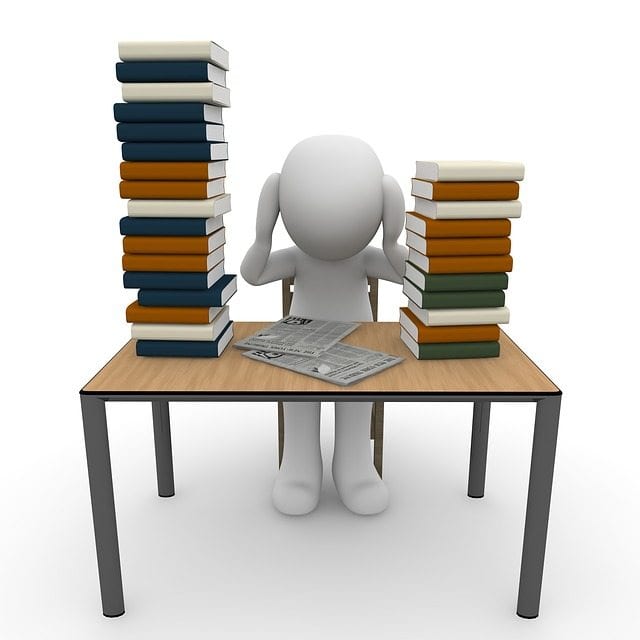 Create a schedule such that you spend at least 2 – 3 hours a day with your practice books.


You know best how you learn. You might want to spread your study throughout the day, or do it all in one sitting.


If you are taking a practice test on any given day, also ensure that you have enough time to review it and check for corrections. This prepares you well for the next practice test.


Switch between topics of study and add that into your routine.


Get enough sleep and replenish yourself with regular intervals of meals and snacks to cope with the preparation.
Now let's look at some of the concrete steps you can take.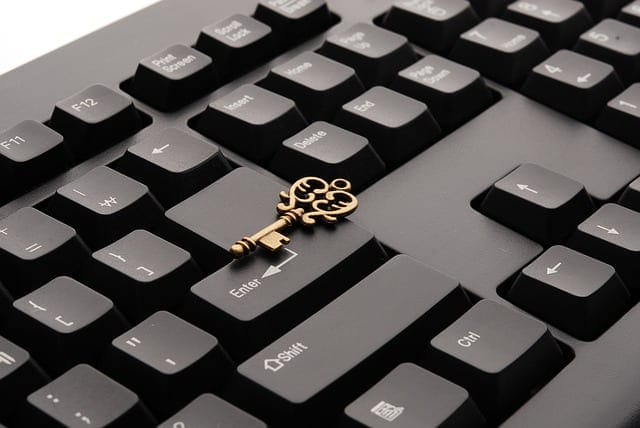 In-person Courses
You can get trained in-person for the exams either through a vocational school or community college. The latter is cheaper than a full-length four-year course at a vocational training school. Some training programs are designed for as little as 9 months, or they can run two to four years. A longer program like this is usually for those who want to become HVAC engineers and design complex systems.
In some states, an accredited HVAC training program is mandatory. You will have to choose one of the schools that offers accredited courses. Trade schools or community colleges are best if they are regionally accredited and also accredited by the group HVAC Excellence.
Online Courses
Online classes add flexibility to your schedule. You are not regulated by the time of day to train yourself for an HVAC exam. You can prepare for your license or certificate from the comfort of your home. The best part is that you will be able to work through the material at your own speed on a part-time or full-time basis.
Many online classes are accredited by the Accrediting Commission of the Distance Education and Training Council (DETC). For those who stipulate you to earn a certificate, also share the accredited list of sources that offer online courses. These are a great alternative to the arduous night classes.
A weakness of online courses is lack of hands-on experience that you would get through an apprenticeship or in-person program. However, some online programs do also require you to attend a week or more of in-person training in the shop.
Apprenticeships
Apprenticeships are a critical part of your career and a great way to enhance your learning. You'll learn skills under a mentor who is a master journeyman and you'll gain the necessary experience to gain a license. Most states require you to clock in a certain number of hours as an apprentice as a part of the certification process, although some states don't.
In general, there's no test required to become an apprentice.
An apprentice will gain exposure to basics of refrigeration, heating, plumbing, pipefitting and electrical work and will also learn how to maintain, install and repair various types of equipment.
Once you complete an apprenticeship, you will be close to gaining a license based on the requirements, kickstarted your career as an HVAC technician and applied the necessary skill sets to get started with a sound career in HVAC.
Other Ways To Prepare
Study Guides For EPA Tests and Specific State Exams
For state-specific information about the criteria, study material, local accredited colleges and schools, employment prospects, find the relevant information in our state-specific guide for HVAC exams.
You can also learn more about the EPA Section 608 and Section 609 exams.
PSI is another good source for information about specific state exams since they run so many of them. Their site contains tips and guides as well.
EPA 608 Practice Tests
We also offer practice exams on our site, and there are many more available on various websites and on YouTube.
Study Guide for NATE Exams
NATE offers classes to prepare for its exam. You can find resources on our site as well as NATE's site and across the internet. NATE-approved programs are also available at various schools across the country.
What HVAC Exams Do You Need To Take?
Each state has a different criteria to qualify as a certified HVAC technician. What we have for you instead is the list of exams that will add more value to your career.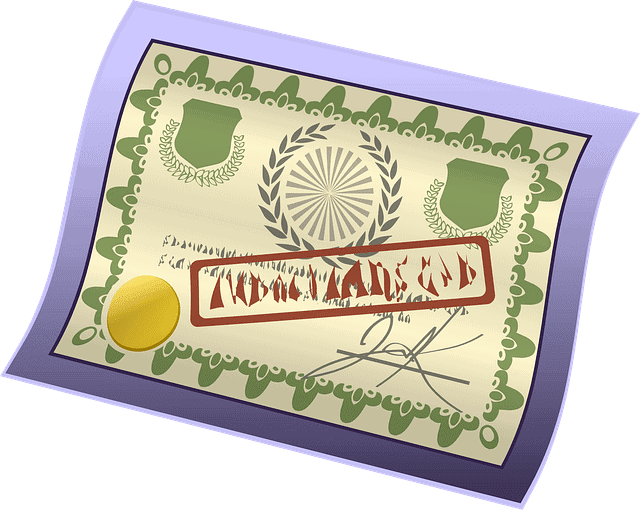 So you'll need to pass these:
A state exam as required in your state


EPA Section 608 Exam if you will need to buy or work with refrigerants.


A business law exam if you want to work as a contractor and if it's required by your state.
NATE, HVAC Excellence and others are not mandatory. But they are great avenues to pursue if you want to showcase your knowledge and skill sets about the industry.
Can You Take The Test Online?
The vast majority of exams must be taken in person at a proctored location. The EPA Section 608 Type I exam is an exception.
Be sure to read carefully when looking for your exams. Sometimes they refer to online exams. But they mean that a proctored testing site can have computers hooked up where the test is given. It's kind of like going to most driver's exam centers nowadays. You take the test on a computer, not on paper.
Conclusion
Taking exams is unfortunately a necessary part of life and work. In HVAC, some are required just to be able to work beyond the apprentice level. And some non-mandatory exams can help you grow in your career – and income.
Be sure to carefully check out your local regulations to stay on the right side of the law. And consider how to advance your career with further study and certification exams!