The heating, air-conditioning, and refrigeration (HVAC) industry keeps growing and growing. Technology is booming and that means new innovations in heating and cooling are coming out. The regular Joe doesn't know how to set up a new high-tech refrigeration system.
The average Joe can't help a factory install their new fangled machines. An HVAC technician is needed. As long as new climate controlling systems are being built, HVAC mechanics will be needed to install them. Not only that, but with new technology comes new things to troubleshoot. Everyone knows what it is like to have technology break down on you.
Well, HVAC technicians are playing the hero role, taking care of one household, factory, and business at a time. Even in a era like this, when people are suffering from hard times, HVAC mechanics are needed to fix up old appliances and climate control systems for the people that need it. Yes, HVAC technicians are in demand right now, and that means more job opportunities and a higher salary.
According to the United States Bureau of Labor Statistics, the HVAC job industry is set to grow faster than any other industry. While employment growth in most other fields averages around 12%, HVAC employment is set to grow at an exceptional 28% in between the years of 2008 and 2018. That's a creation of 86,600 new jobs. If the recession is hitting other industries, it certainly isn't having a negative effect on the HVAC workers.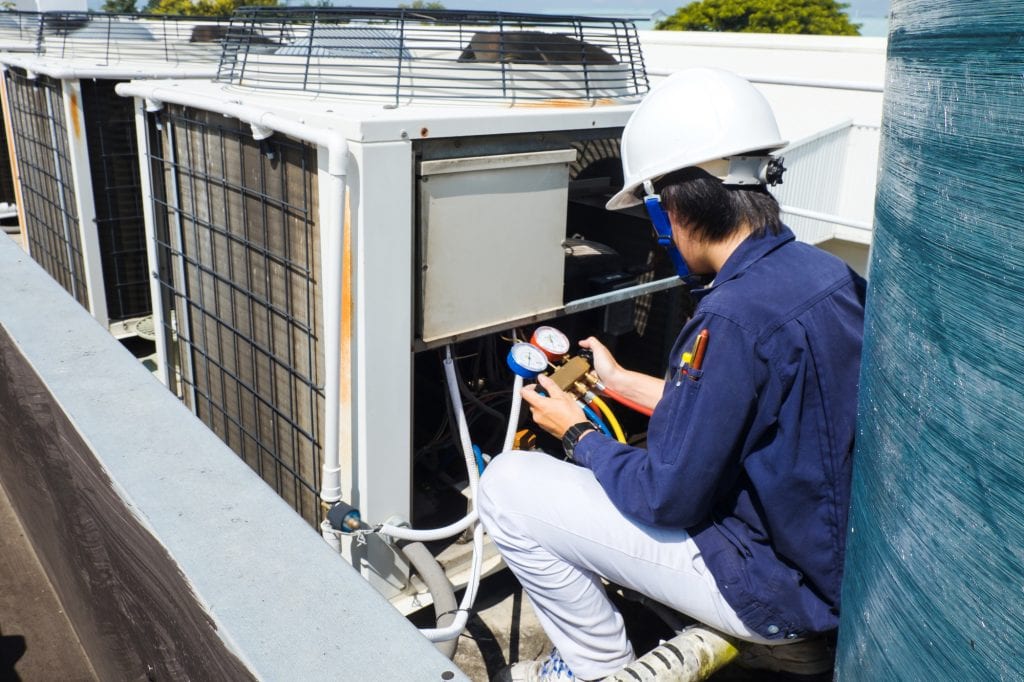 What's more, is HVAC workers make good money. With as little as six months of schooling, you can be ready to embark on a whole new career. Though, if you want a bit more training, apprenticeships through the Air-Conditioning Contractors of America, the Mechanical Contractors Association of America, and the Sheet Metal Workers' International Association provide you with 3-5 years of paid experience! More apprenticeships are available through the Associated Builders and Contractors, and the National Association of Home Builders. So, wether you want to get educated and out in the field in only half a year, or you want to be paid while you are trained, many options are available to immerse you into this thriving career.
The United States Labor of Bureau Statistics explains that the median wage of a HVAC technician sways between $14.94 and $24.84 an hour, though the top 10% makes as much as $30.58 per hour. However, Indeed.com breaks down the pay of HVAC mechanics by salary, claiming the average HVAC technician makes $43,000 a year.
That's a lot of money to make with very little qualifications to get started. According to Indeed.com, an HVAC controls technician makes around $52,000 a year, while a commercial HVAC service technician pulls in $52,000, and an HVAC refrigeration technician rakes in $45,000. That's a pretty living.
So, when you think about how much the HVAC industry is growing, how quickly you can get into the game by taking HVAC courses, and how much money there is to be made, it's almost crazy no to want to become an HVAC technician. Can you make a good salary working as a HVAC tech? The answer is yes.
Share to Pinterest