Nevada's hot desert days and chilly nights have created a high demand for talented HVAC technicians and contractors. Techs earn a median per-hour wage of $26 in Nevada and a median salary of $54,550 yearly.
Sounds Pretty Great, Right?
While you might not need a license or special degree to get started in HVAC, if you want to reach your maximum earning potential in the field you might want to consider becoming an HVAC contractor. This article will walk you through the licensing and certification process all the way up through taking your exams. Read more to find out how to earn more in HVAC.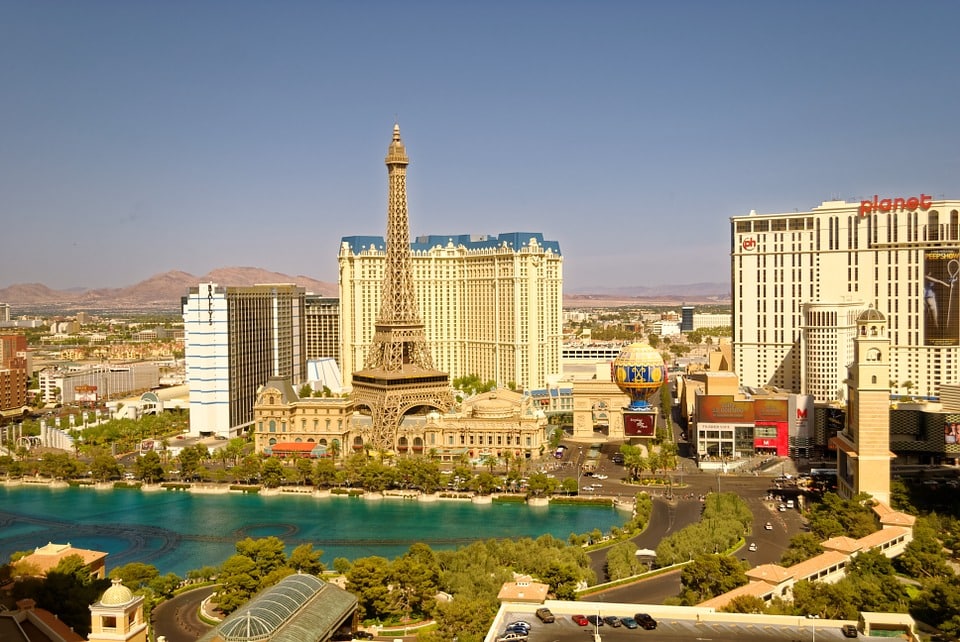 How to Become a Certified HVAC Tech in Nevada
Before you look for a job in the HVAC sector, it is important that you get the proper certification. All HVAC professionals will have to get a license to work in the industry. Here is how you become a certified tech in Nevada.
Get EPA Section 608 Certification
This is for all the individuals working with environmentally sensitive products. It is broken down into four types of appliances. Most programs and degrees will allow you to prepare for this exam.
Nevada State Contractors Board
Before a person is eligible to work, he or she must receive the license through the local body of their city. This requires a minimum of four years of experience and an initial qualification certificate.
Submission of Data
To get access to this license, a person will also have to submit a processing fee of $300 along with a detailed resume, including all the details of previous work. There should also be a financial statement included.
Diverse Licensing
The board will provide you with a license of category A, B, and C. Each of these will serve a special purpose and is related to a specific project. It is also important that you reach out to city officials to ensure you have the necessary credentials.
Degree
Prior to taking any exam, a potential applicant must enroll himself in a community or state college. They will not only help you to prepare for the exam but will also help you build your resume.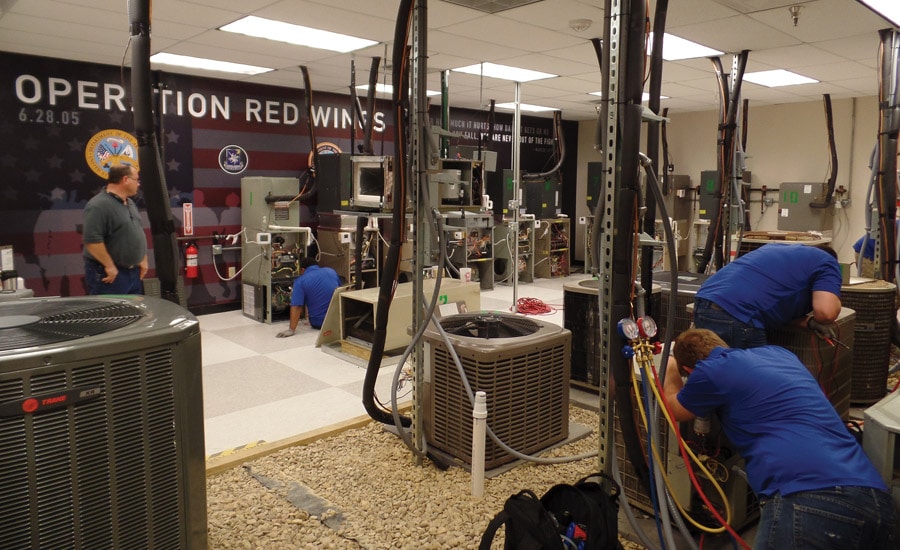 What Makes Nevada a Great Place to Start an HVAC Career? 
Nevada makes for a great place for establishing an HVAC career with its serene lands and unpredictable weather. The industry is still growing, so you might have more chances for promotion and success. There are other reasons, too, when it comes to why so many people prefer the state to start their career. 
Apprenticeship Programs
If you want to learn on the field and get the required experience, there is no better way to do that than to apply for an apprenticeship program. These allow professionals to complete their four years of experience before they get the license. Since Nevada is home to many companies, coming across such a program is easy.
Union Availability
Any person who has ever worked with a union knows the benefits it promises. A union helps you establish the groundwork for your career and helps you out when you are in need of some assistance. Nevada has many unions that do just that.
Affordable Colleges
To start your career in the field, you will need some kind of training, and what better way to do this than to get enrolled in a state college? There are many out there that are affordable and provide extensive training programs. These are also known to include practical as well as thorough theoretical knowledge.
HVAC Contractor Licensing
Becoming a licensed Nevada Refrigeration and Air Conditioning will allow you to perform work as a C-21 contractor in the following subsections: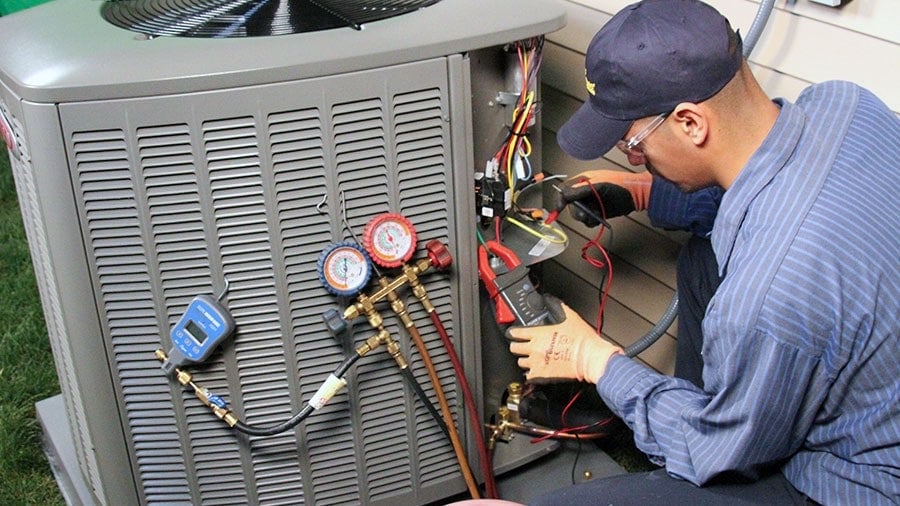 Refrigeration (C-21a)
Air-Conditioning (C-21b)
Sheet Metal (C-21c)
Maintenance (C-21d)
Solar Air-Conditioning (C-21e)
Chilled Water (C-21f)
Piping for Hot Water (C-21g)
There are financial and experiential requirements a candidate must meet and prove during the application process to be able to sit for the examination.
Here are the basic requirements:
You must be able to document 4 years of experience within the past 10 years as a journeyman, foreman, supervising employee, or contractor


Relevant Education may be used to satisfy no more than 3 years of hands on experience


Applicants must have 4 reference certificates that help to prove their work experience


You must be able to pass a background check


You must submit current financial statements to the licensing board to be reviewed and audited by a CPA


Licensing and application fees are $600


You must be able to obtain a bond in an amount determined by the board, based on license type


If your financial limit is less than $1,000,000 the statement must be compiled, reviewed or audited by a CPA, self-prepared on a form provided by the Board, or using accounting software and accompanied by an affidavit. If you are over $1,000,000 or more, the financial statement must be reviewed and audited by a CPA.
Your license must be renewed biennially.
License Reciprocity
The state of Nevada has an agreement with California, Arizona, and Utah. Under this agreement, you can use your license in these states provided you have at least 7 years experience and have met all the the licensing requirements.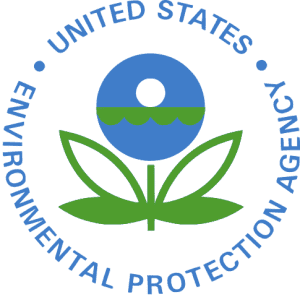 EPA Requirements
The EPA 608 certification is a nationally recognized certificate you must earn to qualify to work with hazardous refrigeration materials. Every HVAC company looks to have an EPA certified tech on staff, as it allows them to bid on jobs that deal with these types of refrigerants.
Even if you are not looking to become a contractor, passing an EPA test is a great place to start. Working with refrigerants is almost a necessity for an HVAC technician. There are three levels of certification (Type I, II, and III) you can earn with the EPA test. Learn how to get EPA certified.
Examination Process
After your application has been approved by the board, it is time to schedule and take your exam. The exam is given by PSI Licensure Certification. To get your C-21 you will need to pass both the Business and Law exam in addition to a trade exam.
It is an open-book exam.


It includes 85 questions to be completed within a 3-hour time limit.


The exam fee is $85 for a single and $130 for one trade exam plus the Contractor Management Survey Exam.


You will need a 70% to pass
If you fail to pass the test three times you must reapply to the board before rescheduling a fourth exam
What is on the Test?
The topics included on the test are:
Piping Insulation Hangers and Supports Sound


Vibration and Seismic Control, Heating and Cooling Principles, Refrigerants and Refrigeration Load Calculations, Testing


Adjusting and Balancing Controls, Machine Room A/C


Heat Pump Equipment; Furnaces and Heaters; Hydronics; Chimneys, Flues and Vents


Combustion Air; Fuel Systems; Ducts; Evaporative Cooling; Chillers; Solar Ventilation; and Exhausts Safety
Job Outlook and Salary for HVAC in Nevada
With so many people seeking employment, it is no wonder that Nevada offers handsome salaries and attractive packages. The job opportunities are also diverse and include a range of different options. Here is what your job and outlook would be if you work in the state.
Job Opportunities
You can work as an HVAC technician or a mechanic after you get the basic license and certification. You can also work in the refrigeration or heating department alone. To be able to provide services in all different areas, you would need more experience and additional certification.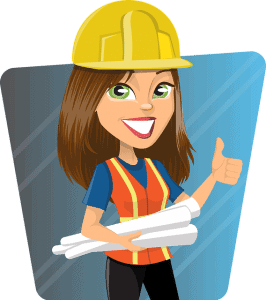 How Much Do HVAC Techs Make in Nevada?
Entry-level: $15.29/hour

Mid-Level: $24.90/hour

Master-Level: $30.67/hour
Salaries
The salaries are also beyond impressive, and the job pays much more than similar jobs in other states. A person working at entry-level will earn around $15 on an hourly basis. With some basic experience, one might earn up to $20. If a person is a pro, then he might even make up to $35 every hour.
Bonuses
A good salary is not the only incentive you will get. There are many bonuses that you can get while working as an HVAC technician. This includes a 401K pension plan as well as insurance plans that cover all your bills. Moreover, you will get things like paid leaves.
Promotional Opportunities
Salaries and bonuses might seem secondary in relation to promotional activities. Technicians want to get ample opportunities to grow in their fields, and Nevada makes that possible by ensuring people get promoted. The presence of unions helps too.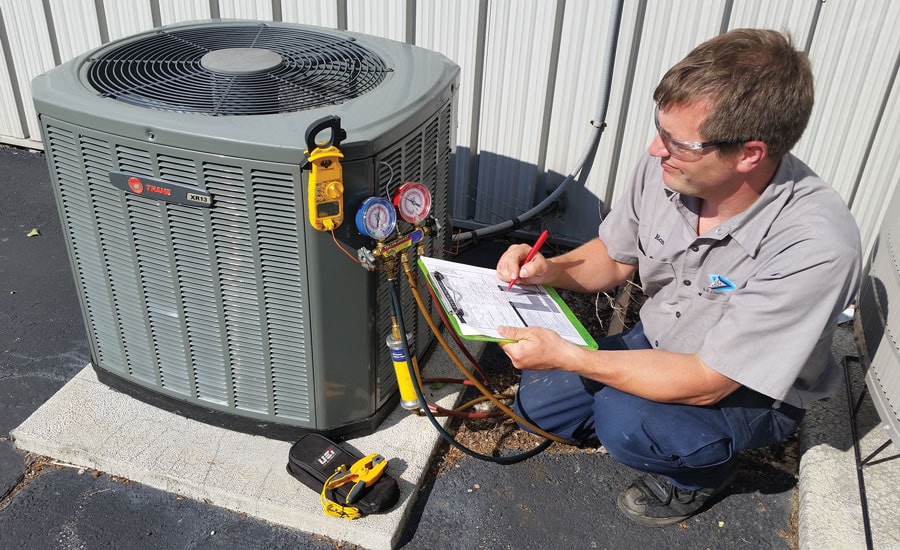 Nevada Cities With Highest Average HVAC Salaries 
The salaries mentioned above are based on the average values, but these might differ from what each city pays to its technicians. When compared to other states, this might seem like a better figure, but the individual comparison of the cities can give a better overview of the whole situation. Here are the cities with the highest average salaries.
Henderson
The city reported making about $29.21 every hour. On an annual basis, the amount is much higher because things like bonuses and other incentives also make a difference.
North Las Vegas
Based on the reviews of many technicians, it was reported that the city pays its workers $26.52 per hour. The salaries for entry-level are relatively lesser than this amount.
Sparks
The biggest incentive for people working in this area is that they get less competition. On average, people earn up to $26.34 every hour.
Reno
Although the salary is relatively less than others, the city is known for having many incredible state and community colleges for getting the required training. On average, workers make up to $25.52 each hour.
Carson City
The incentives of the job are very good and include things like pension and insurance plans. You will earn up to $23.82 per hour.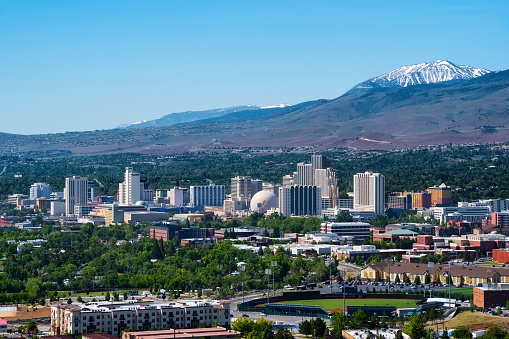 Conclusion
While getting your C-21 Contractor's License in Nevada may seem like a daunting task, it will allow you to work as an HVAC contractor in multiple states and bid on high level jobs. The scope of the license is relatively expansive, allowing you to work on every system within the field. 
People Also Ask
Working in the HVAC tech industry is a dream-come-true for many applicants, but people need to know more before they can start their careers. Here is a section that will help you out in getting that information.
How Long Does it Take to Get an HVAC Certification in Las Vegas, NV?
This depends on the type of certification you intend to get. There are varying levels available that provide different levels of occupation. You will have to spend at least four months to get all the license and certificate requirements fulfilled.
Does Nevada Require a Contractor's License for HVAC?
A technician working in the HVAC sector will require at least four to five years of experience before they can get a specialty contractor license. Any person who is working with air conditioning, sheet metal, or industrial piping is required by law to get this license.
Is a California Contractor's License Valid in Nevada?
California does not accept any contractor's license from any other states, including Nevada. Similarly, Nevada also doesn't accept licenses from other states. However, having a license from one state may make it easier for you to get a similar one in the other state.
How to Get a Contractors License in Las Vegas Nevada for HVAC
In order to get the C-21, which is the contractor's license, you will have to complete both a business and a law exam in addition to a trade exam. It is an open-book exam that includes 85 questions. These need to be completed in three hours. You can give this exam after paying a basic fee of $85.
What Certifications Do You Need to Work in Nevada as an HVAC?
If you want to work in any capacity in Nevada, you will need a degree from a community or trade college. You can also get certified via an apprenticeship program and get a journeyman HVAC mechanic license. However, if you are looking for advanced employment opportunities, you might also have to get level 2 certifications.
Looking for schools? Find all Nevada HVAC schools here.
Looking For Information On Nearby States?
You might also be interested in HVAC licensing requirements in bordering states: