When you think of Nevada, you inevitably think of its most famous city – Las Vegas. But what makes this arid, sunny and inhospitable climate suitable for human habitation?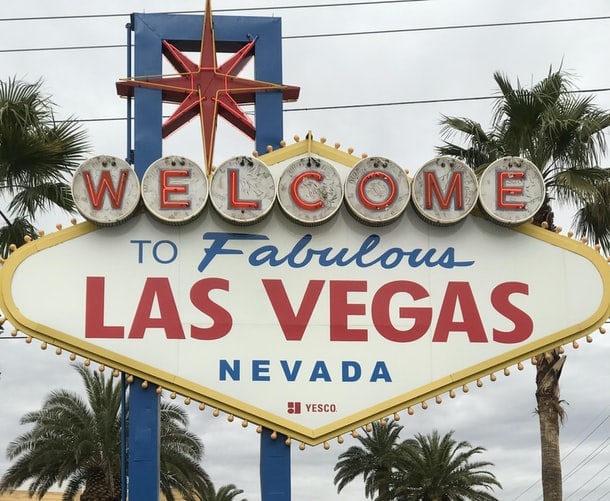 The HVAC industry has played a huge role in the continued success of the booming Nevada casino city, and so it's no wonder that the Nevada Department of Employment, Training, and Rehabilitation predicts a 42% increase in demand over the next ten years in this industry.
Featured HVAC Schools in Nevada
Sponsored Listings
Requirements to Be an HVAC Tech in Nevada
HVAC contractors do not need to be schooled in Nevada in order to practice there. But in order to become a licensed contractor in the state of Nevada, HVAC technicians are required to sit for and pass both the Contractor Management Survey Exam, and the (C-21) Refrigeration and Air Conditioning Contractor exam.
According to Section 608 of the Clean Air Act, any technician or journeyman who will be repairing, servicing, or working on refrigerators or air conditioners must take the EPA Refrigerant Certification exam.
All HVAC technicians in Nevada are required to obtain a Classification C-21 in Refrigeration and Air-conditioning. The (C-21) Refrigeration and Air Conditioning exam covers subject matter such as piping, controls, furnaces, ducts, fuel systems, chillers, heaters, load calculations, and hangers.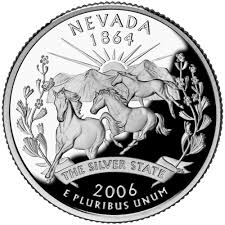 If a Nevada HVAC technician will be working with installing solar-powered heating or other energy systems, by Nevada law he must take and pass the Solar Contractor Licensing exam. License Classification C-37 includes contracting for solar services such as solar water heating, solar space heating, solar pool heating, solar thermal process heat, and solar air conditioning. A technician must be licensed by the Nevada State Contractors Board.
On the other hand, becoming an HVAC engineer involves obtaining a minimum of a 4 year B.S. degree in engineering, preferably Mechanical Engineering. Such programs are usually more math and science intensive than HVAC technician courses.
HVAC Tech Salary and Job Prospects in Nevada
HVAC technicians in Nevada earn around $53,710 on average, with the salary ranges from $34,980 to $74,120. The situation changes depending on the size and population of the city as well as the general competitiveness of the market. The hourly wages in Nevada can range from $16.82 to $35.63 on average.
For comparison, the median annual wage in the USA for heating, air conditioning, and refrigeration mechanics and installers was $47,080 in May 2017, according to the Bureau of Labor Statistics.
For example, in Carson City HVAC technicians earn a median of $42,522, while HVAC technicians working in Las Vegas are making a median income of $40,993 per year.
List of the Top HVAC Schools in Nevada
Top HVAC School in Las Vegas
National Technical Institute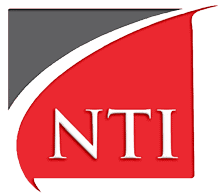 The Institute prepares students for careers in the HVAC industry by offering both theory and hands-on practical courses. It is easily accessible from all metropolitan areas of Las Vegas.
4 different options offered by NTI are:
HVAC Install Technician
This is the basic foundation program consisting of 4 courses, totaling 88 hours. The program covers topics such as electrical systems and air-conditioning and refrigeration. It also covers the EPA certification and exam preparation.
Certified HVAC Technician
The Certified HVAC Technician curriculum includes the contents of the entire HVAC Installer program and adds 4 courses so that the total instruction time is 160 hours. It includes advanced topics such as A/C troubleshooting and heat pumps.
Certified HVAC/R Technician
This program adds to the skills learned in the Certified HVAC Technician module by teaching students about commercial refrigeration. This entire program consists of 192 hours of courses. It costs $ 5,580 (as of 2018), including books and tuition. There are 9 courses in all.
Facility Engineer
As an optional step for further career advancement, the Institute offers the Facility Engineer program which has 3 advanced courses to get knowledge of central plants found in large commercial and industrial buildings. These courses require around one year of experience working as an HVAC Tech.
Other Top HVAC Schools and Colleges in Nevada
Truckee Meadows Community College

The Undergraduate certificate in Heating, Air Conditioning, Ventilation and Refrigeration Maintenance Technology is designed to prepare students to design residential and commercial HVAC/R systems, as well as troubleshoot and repair them. The program length is 30 weeks and requires a total of 31 units, including electives and required courses.
Program fees are around $3,448 for in-state tuition and fees, $10,226 for out-of-state tuition and fees and $336 for books and supplies.
Career Center of Northern Nevada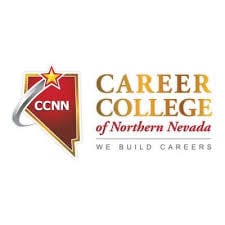 HVAC/R Service Technician Program
This program lasts 9 months and includes the topics of HVAC/R Fundamentals, Electrical Theory and Application, Heating Systems and Air Conditioning and Refrigeration Systems. The necessary skills for working as an HVAC Technician are imparted to the students. Both theory and practical coursework are included in the curriculum. Students who complete the program will be ready to sit for the EPA Section 608 certification exam.
Advanced Training Institute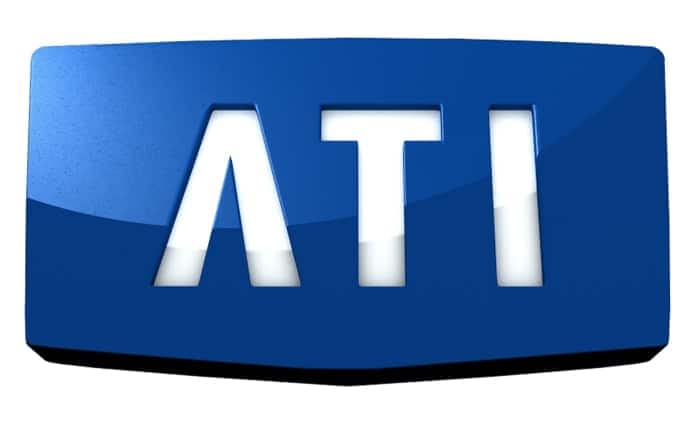 Undergraduate Certificate in HVAC/R Technologies
The ATI campus is located in Las Vegas, and the 10.5-month certificate HVAC/R program at ATI teaches students the theoretical and practical knowledge necessary for working as an HVAC Technician. The areas of knowledge covered in the curriculum include mechanical and electrical troubleshooting, circuit repair, residential and light commercial condensing unit, compressor and evaporator fan motor replacement, service and repair on residential and light commercial gas heating systems and more.
The program also prepares students for both HVAC Excellence certification and the EPA 608 Universal. The cost for the program is $14,505 for tuition and fees and $350 for books and supplies.
HVAC Engineer Salary and Job Prospects in Nevada
Mechanical engineers can go on to join the HVAC industry after completing their undergraduate degree. But most engineers who intend to work in the industry do not pursue studies beyond a Master of Science degree. Interestingly, a Master's degree can impact your earning power significantly. The National Association of Colleges and Employers reported that mechanical engineers with a master's degree started at an average of $75,700 – which is much more than the starting salary of mechanical engineers with a bachelor's degree, $61,300.
Mechanical engineers in Nevada earn an average yearly salary of $91,390, and salaries range from $53,250 up to $144,440. The average hourly wage can range from $25.60 up to $69.44.
Top Colleges and Universities for HVAC Engineers in Nevada
University of Nevada – Las Vegas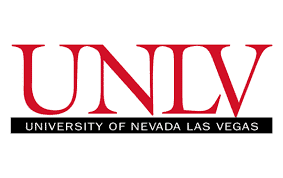 Bachelor of Science in Engineering — Mechanical Engineering
This four-year undergraduate program is accredited by the Engineering Accreditation Commission of ABET. It starts off with a foundation in basic science, math and engineering concepts.
The program provides electives in several general areas, including thermal sciences, mechanical design and manufacturing, mechanical and environmental systems, nuclear engineering, and bioengineering. Throughout the whole program, students are encouraged to learn how to design systems, starting from their freshman year and culminating in a team-oriented capstone design project in the senior year.
The department also offers the integrated B.S.-M.S. program for undergraduate students who qualify.
Master of Science in Engineering – Mechanical EngineeringBottom Line
The Master's program is offered in 2 tracks: Thesis and Non-Thesis.
The non-thesis track provides students with advanced knowledge in areas associated with the mechanical engineering field, empowering them to lead and direct engineering and scientific industry teams in their chosen field of study. To complete the Non-Thesis option, students must also successfully complete the Design Project course (ME 796-Design Project in Mechanical Engineering) or pass a comprehensive written and oral exit exam before receiving their degree.
The thesis track gives students the knowledge and skills necessary for working creatively and independently on research topics while leading science and engineering research teams.
Both options require 33 credits of approved graduate courses, including at least 18 credits of 700-level courses, and 15 credits of engineering.
Conclusion
It's not just the sun that's bright in Nevada – a future in HVAC is too! If you have what it takes to work in demanding weather conditions and are willing to put in the time and effort to get ahead, you may find that the HVAC industry is a good fit for you. You'll need to pass the state certification and get licensed in order to become a contractor, but the effort is well worth it in terms of career growth and stable prospects.
Nevada has some good schools for HVAC technicians and if you want to pursue the engineering field, the option is definitely there. Be prepared to study more science and math to succeed as an engineer, and then reap the rewards in terms of a higher salary. Consider a Master's degree in engineering if you want to further boost your earning potential.