With the increasing complexity of HVACR technologies and systems, there is a rise in validating and authenticating an HVACR technician through a certified exam. HVAC Technicians are approved to work in different states based on the federal laws and the statewide mandates.
However, there are also a few certifications offered that help HVAC personnel test their technical skills and knowledge. While these certifications don't replace state licensing, they can help to demonstrate your skill level to potential employers and even clients. They also provide a certification that is recognized across the nation. Among the most popular certifications are HVAC Excellence, North American Technical Excellence (NATE) and Refrigeration Service Engineers Society (RSES). In this article we'll focus on HVAC Excellence.
HVAC Excellence Certification offers national recognition of HVAC technician's technical skills. It helps you to gain greater respect as an HVAC technician or serviceman. This certification is designed to show your practical field experience as well as theoretical knowledge of HVAC systems.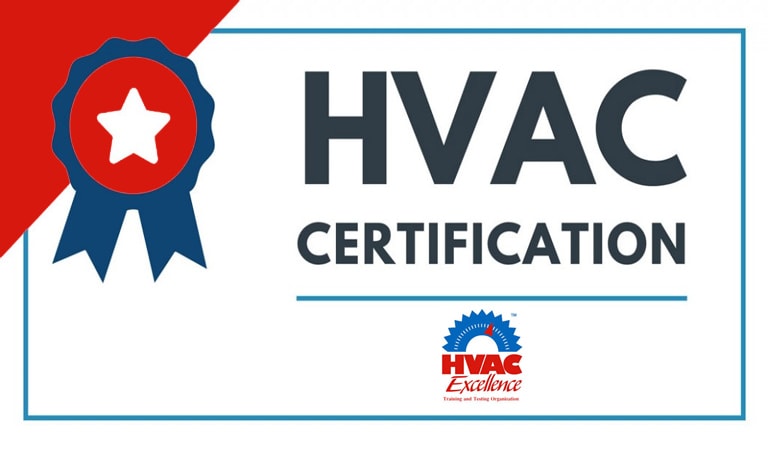 What is HVAC Excellence?
HVAC Excellence is a certification program created with an aim of raising the level of competency for all technicians in the HVACR field. It was created as a non-profit organization in 1994 to validate the knowledge and experience of an HVACR technician. It's optional and available to HVACR wholesalers, contractors, utilities, apprenticeship programs and manufacturers.
The best part about this program is that it is stackable and paced according to your needs and speed. You can earn Senior Level Certification as an individual by passing four of the available exams. Individuals who pass all 11 available exams will earn Master Certification. These exams can be passed while being a part of a union or as an individual.
HVAC Excellence programs are created for different purposes. Here are some of the programs that have been developed for different groups. These tests are highly valued country-wide because they take into account the diverse climatic conditions of the nation while being formulated. The organization encourages certification for high school vocational programs in the HVACR industry as well.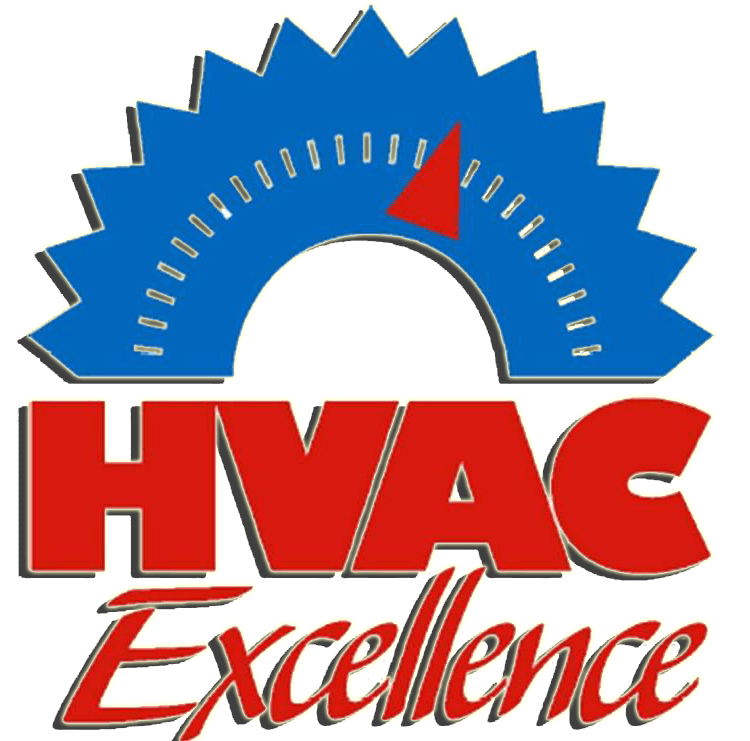 Benefits of HVAC Excellence Certification
The job market for HVAC Technicians and Installers is expected to grow 14% from 2014 to 2024. With this and dynamic climatic conditions of the country, there is a high demand for highly skilled and certified HVAC technicians. HVAC Excellence Certification offers a sharp edge for those technicians who are looking to rise above the rest.
Some of the benefits of receiving an HVAC Excellence Certification are:
Authentication and Credential Validation
The HVAC Excellence program is designed in such a way that it tests your skills both theoretically and practically. It requires you to update your knowledge and skills continuously to meet changing technologies, diverse climatic conditions and state-level and federal laws. It's a good program that authenticates and validates you as an HVAC technician, installer, serviceman or contractor with qualitative abilities in this field.
Increase in Salary
A certification of this nature has high value in the job market. If you are an individual it could prompt an increase in your annual salary.
Better Business Opportunities
If you own an HVAC business as a contractor or warehouse owner, your organization and its services can gain credibility and increase your customer base, especially in the commercial segment.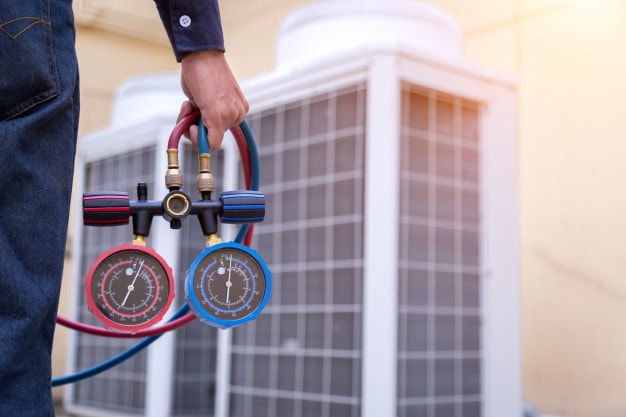 What is Covered By HVAC Excellence?
There are actually 11 areas where you can get certified by HVAC Excellence:
Principles of Electrical and Refrigeration Theory





Combustion Analysis





Electric Heat





Gas Heat





Heat Pump Installer





Heat Pump Service





Light Commercial Air Conditioning





Light Commercial Refrigeration





Residential Air Conditioning





Residential & Light Commercial Hydronic Heat I & II.
The electrical exam is a prerequisite for the other 10 exams.
If you successfully pass these exams, you'll be awarded a certificate as well as a patch and chevron for the certification obtained. You need to have two or more years of documented field experience to take these exams. They can help show your knowledge in discipline-specific areas.
To pass the test, you'll also have to have a grasp of other basic but important skills. The exam assumes that you understand these principles and have these skills. Some of them are:
Mechanical skills





Customer service skills





Arithmetic and some mathematical operations





Problem-solving ability





Time-management skills





Physical strength





Attention to detail





Trouble-shooting skills and





Basic formal education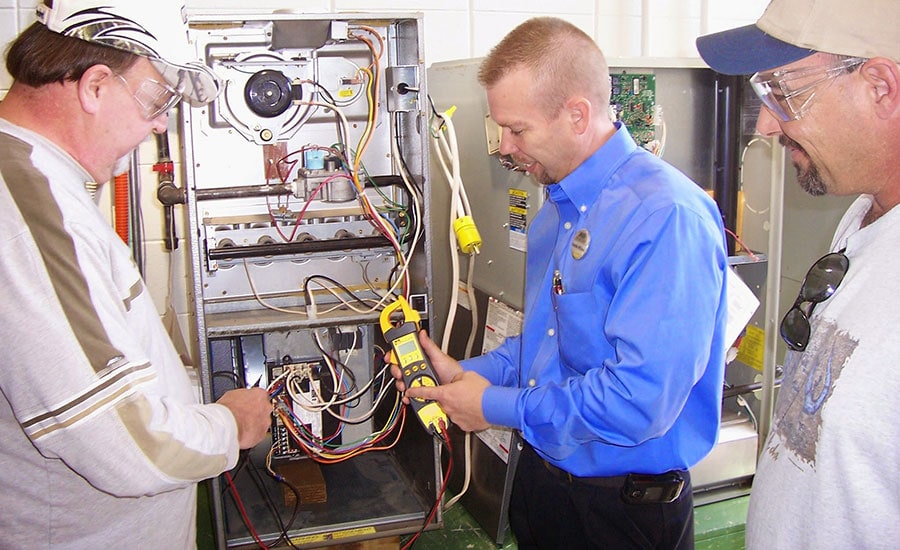 You can access a detailed list of areas to be tested in each of the above-mentioned subjects, in this document – https://www.escogroup.org/documents/hvac/compsaccredcuric.pdf.
Please remember that although HVAC Excellence is recognized across the nation, you still have to adhere to federal and state laws, which may also require passing their own exams.
How Do I Get a Certification?
To earn an HVAC Excellence Certification you will be required to:
Prove at least two years of field experience





In some cases, you have to prove a minimum of three years of field experience





Receive a high score in a comprehensive exam highlighting specialty HVAC/R topics such as residential heat pump and ventilation services.





For all specialization, passing the core exam is a MUST
The electrical exam has a passing rate of 70%, while the Air Conditioning Exam has a passing rate of 69%. Each exam in the HVAC Excellence series has a lower passing rate because they become increasingly more specialized.
Each specialized exam costs $25, and certified technicians must recertify every five years. To recertify, individuals must take one exam which covers new technologies in the areas in which they have been certified.
You can receive training for these exams at any institution accredited by HVAC Excellence or with educators who offer refresher courses. They also offer support and courses for test-specific preparation.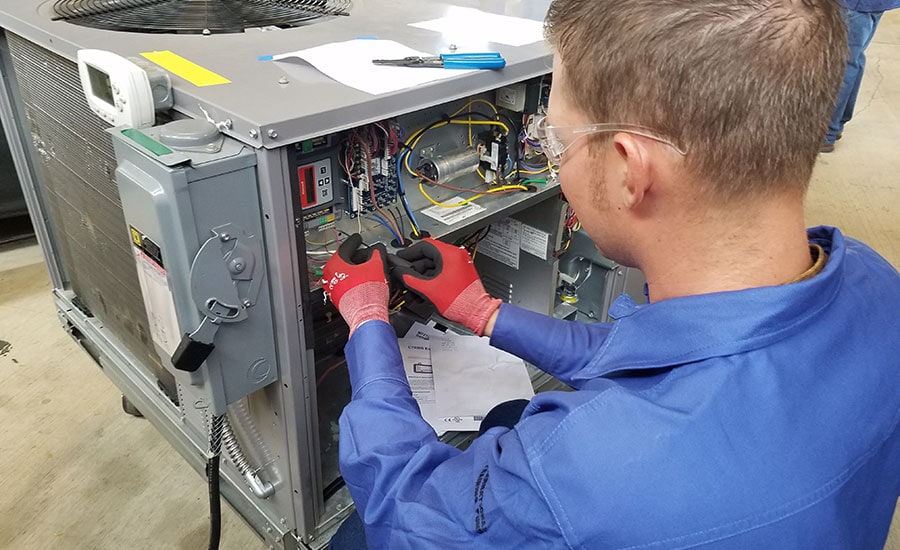 What Types of HVAC Excellence Certification are There for Technicians?
The three most popular certifications for HVACR technicians that are offered through HVAC Excellence are for:
Beginners in specific fields of employment within the HVACR industry. This is "Employment Ready Certification" and offers specialized tests in 17 different areas.


Technicians, contractors, wholesalers, and apprentices with a minimum of 2 years of field experience in the HVACR industry. This is "Professional Technician Certification."


Field Technicians who seek the highest credentials in the HVAC industry. Manufacturers and wholesalers are among those who benefit the most who seek a Master-Specific Hands-On Certification.
Employment-Ready Certifications
For those just starting out – usually in trade school – these are a series of discipline-specific, end-of-course exams. They are intended to demonstrate that you've retained knowledge in a specific area. This is knowledge necessary for employment in the HVACR industry. There is no specific prerequisite for this certification.
This certificate arose because grades from one teacher to another or one school to another can vary so widely. To help HVACR programs meet federal, state, and institutional requirements, HVAC Excellence offers the Employment Ready Certification program.
The exams are taken at the end of a HVACR program. They help show that you've retained the knowledge you need and also show the course instructor where the program might be lacking.
Employment-ready certifications are available for specific subjects such as
electrical


electric heat


gas heat


oil heat


light commercial air conditioning


light commercial refrigeration


system diagnostics and troubleshooting


basic refrigeration and charging procedures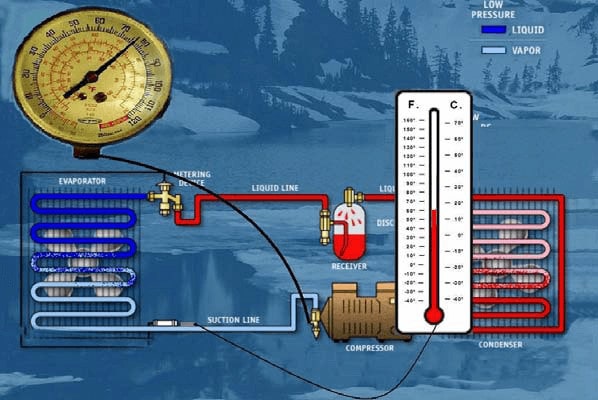 carbon monoxide safety


residential and light commercial hydronic heat


fuel oil combustion


natural gas combustion


combustion application zone


carbon monoxide and combustion analysis


geothermal heat pumps.
You can get this certification through colleges, apprenticeship programs, wholesalers, contractors and manufacturers. For each exam you successfully pass, you receive a certificate of achievement and a wallet card, patch and chevron.
There are no specific books prescribed for the tests.
Professional Technician Certification
HVAC Excellence also offers progressive levels of certification that help identify your knowledge and skill level through each phase of your career.
To receive this you first have to complete 2 years of verified field experience. In addition you have to pass the HVAC excellence core exam. Apart from this you are also required to pass closed book, comprehensive exams.
This is best for wholesalers, contractors, utilities, apprenticeship programs and manufacturers. This certification helps market their services to customers and employers.
You can get certification in one or more of these areas as a professional technician:
Principles of Electrical and Refrigeration Theory


Combustion Analysis


Electric Heat


Gas Heat


Heat Pump Installer


Heat Pump Service


Light Commercial Air Conditioning


Light Commercial Refrigeration


Residential Air Conditioning


Residential & Light Commercial Hydronic Heat
Again, you'll receive a certificate as well as a patch and chevron for the certification obtained.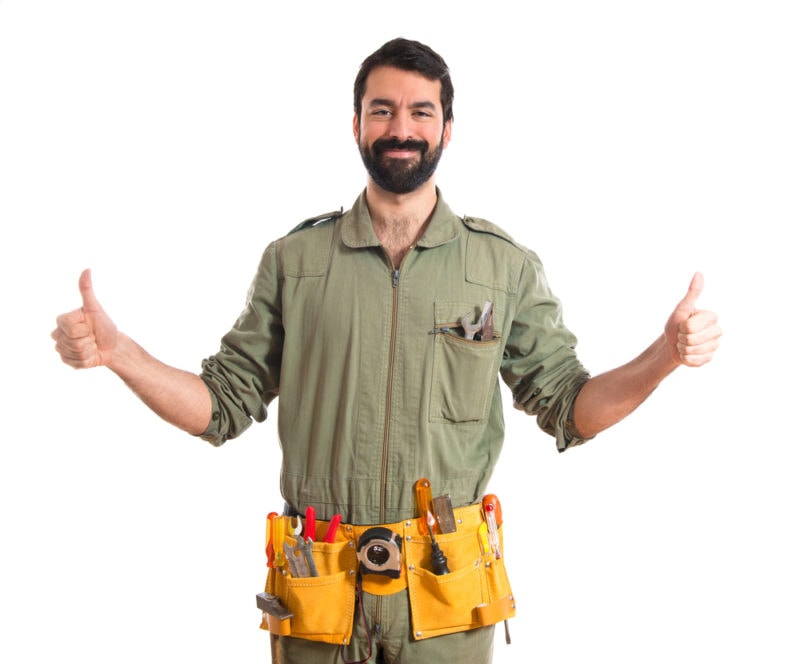 Master Specialist Hands-on Certification
This is the highest credential awarded to a field technician by HVAC Excellence. It tests your ability through a written examination and to apply your knowledge through workmanship in real-world contracts.
Often manufacturers and wholesalers recruit an HVACR technician with a Master Specialist certification.
To get this certification, you need to show at least three years of work experience and also be certified at the Professional level in the same area or in an approved equivalent.
The subject areas included in this certification are:
Air Conditioning


Combustion Analysis


Gas Heat


Heat Pumps


Light Commercial Refrigeration


Low-pressure Hydronic Heat


Oil Heat
When you successfully pass this exam you get a framed wall certificate, patch and chevron.
High School Program Evaluations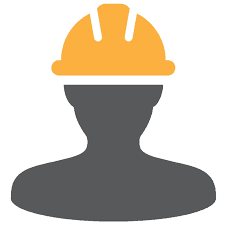 H.E.A.T, an acronym for Heating Electrical Air Conditioning Technology, is a 100-question test for the end of a high school vocational HVACR program. It has a 25-question core exam on computer literacy, safety, related math, employability skills, and work ethic with a hands-on performance test. This is geared more at showing the school if their program is working. It's not designed to assess individual students.
Two versions of the same test are offered based on the region of the US the school is in. One takes oil heat into account and the other gas heat. Subjects offered here as a part of the exam are:
Electrical theory


Electrical safety


Electrical components


Fundamental motors and capacitors


Electrical troubleshooting


Interpreting electrical diagrams


Electrical meter usage


Air conditioning and refrigeration theory


Air conditioning systems and components


Air conditioning equipment service


Air conditioning troubleshooting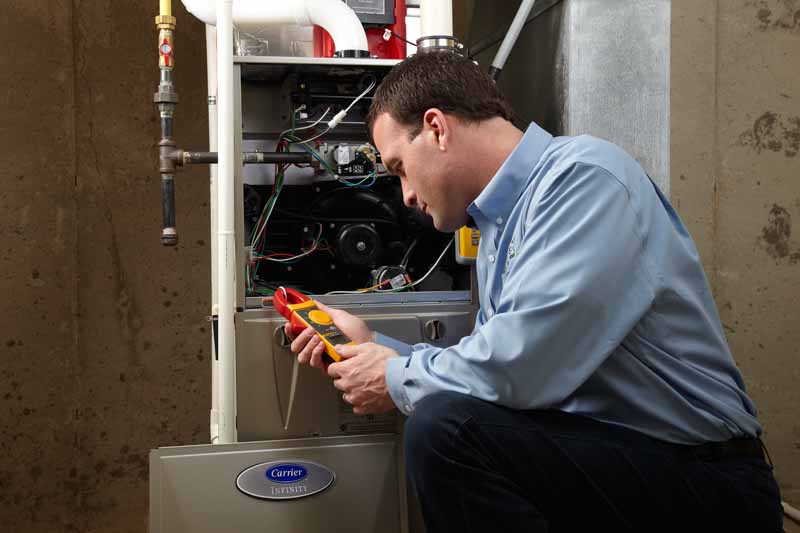 Refrigerant flow control theory and application


Heating systems and components


Combustion theory and heating fuels


Heating safety


Furnace installation and service


Furnace troubleshooting and Safety.
Students who successfully pass this exam get a certificate of achievement.
What if I Want to Teach?
HVAC Excellence also offers a separate certification for Instructors and Educators. HVAC Excellence offers an Educator Credentialing Exams to help verify your depth of knowledge and ability to relate to the subject matter effectively. These exams will be administered at one of the HVAC Excellence-approved National College Testing Association affiliates through a proctored form.
There are two certifications for educators. One is for specific topics, and the other is more comprehensive.
The first is the Certified Subject Matter Educator (CSME) exam. For each exam taken and passed with a grade of 80% or higher, the instructor is awarded a Certified Subject Matter Educator (CSME) Certificate for that area.
Some of the CSME subjects in which a CSME certification can be offered are Core – Capstone, Air Conditioning, Light Commercial Refrigeration, Gas Heat, Heat Pumps, Electrical, Light, Commercial Air Conditioning, Electric Heat and Oil Heat.
The second exam requires you to pass six area-specific (CSME) examinations with a score of 80% or higher plus the Capstone (Core) exam. You'll then be a Certified Master HVACR Educator (CMHE). The CMHE credential is difficult to earn. It's the highest credential that HVAC Excellence confers on an HVACR educator.
The subjects which need to be passed by the instructor here are Electrical, Air Conditioning, Light Commercial Air Conditioning, Light Commercial Refrigeration, Electric Heat and one of the following:
● Gas Heat

● Oil Heat

● Heat Pumps


HVACR Educators who successfully earn the title of CMHE receive a wall plaque and are listed on the HVAC Excellence website. They receive recognition at the National HVACR Educators and Trainers Conference as well.
HVAC Excellence Program Accreditation
This accreditation is for institutions where HVACR is taught. Since 1999, trade schools and other programs have the opportunity to receive accreditation if they comply with HVAC Excellence's national standards.
Like any kind of school accreditation, there's a thorough review of what the institution is all about. It will look at the mission of program, administrative responsibilities, finances and funds, student services, instruction design and program elements, physical facilities, equipment and tools, cooperative training and instructor qualifications.
If your school has been through a regional accreditation, you'll be familiar with the steps involved. In fact, there may be a lot of overlap and there's the potential that you can use much of the same material from your self-study.
Through this accreditation you will receive benefits that –
Assures employers of the quality of training that a candidate will receive through this program.


Helps you get enough valuable information required for Perkins Grant compliance.


Lets you place your program in the official directory of accredited programs on the ESOC website.


Facilitates advanced placement options in top companies of the HVACR industry.


Ensures course and program validation, easing the process of credit transfers from one college to another offering HVACR training and other related courses.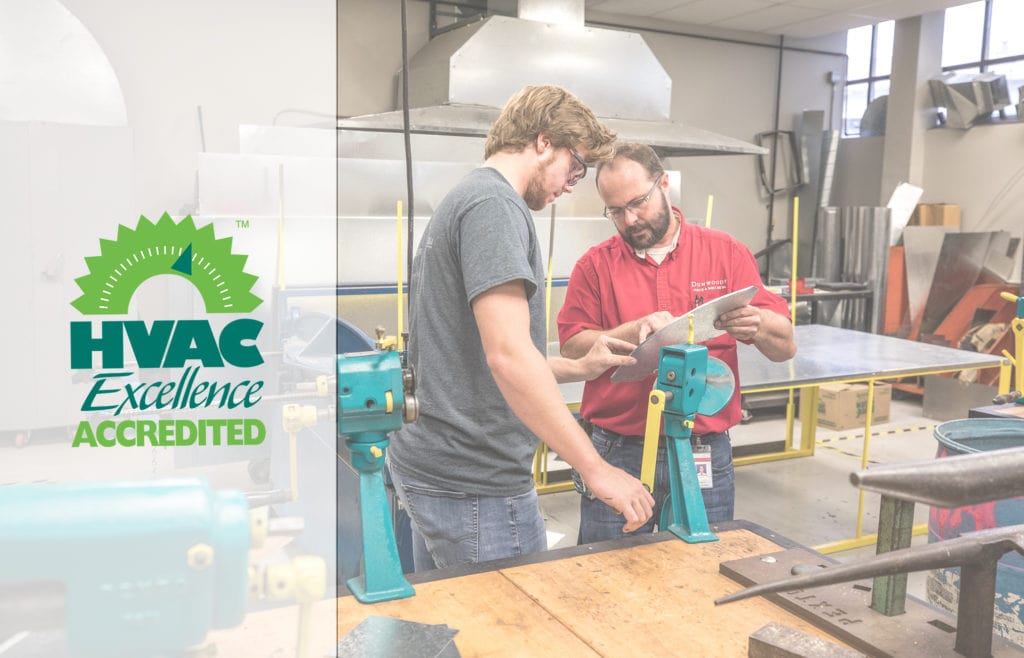 Continuing Education
HVAC Excellence also provides continuing education for the workforce and instructors in the HVACR industry. They do this through conferences with exclusive sessions that deal with upcoming technologies in the industry, classroom pedagogy, exhibits and networking sessions.
The primary aim of these sessions is to fill the skill gaps within the HVACR industry. They are a worthwhile opportunity to network, stay up-to-date and brush up on your skills.
Conclusion
HVAC Excellence is an affordable and recognized way to show the knowledge you possess in the industry. Earning the HVAC Excellence badge is a great career booster and instrument to build trust among your potential and existing customers and vendors.
For those of you who are keen on treading a career and gaining expertise through certifications in the HVAC industry you can read up one of our previous article on this subject.