Colorado is among a handful of states that doesn't require licensing for those working in HVACR. But it's still important to be mindful of a number of related issues and fields before you venture too far into a project. It's also important to know that having an HVAC certification will only help you in your career even if it isn't required. 
If you are interested in getting your HVAC certification you can fill out the form below:
It's important to note that the HVACR field in Colorado is expected to grow rapidly – around 13.6% – during the next decade. An HVAC contractor on average earns about $45,000, with a starting hourly wage around $16.57 an hour. At the top end of the school, you could expect $36.84 hourly.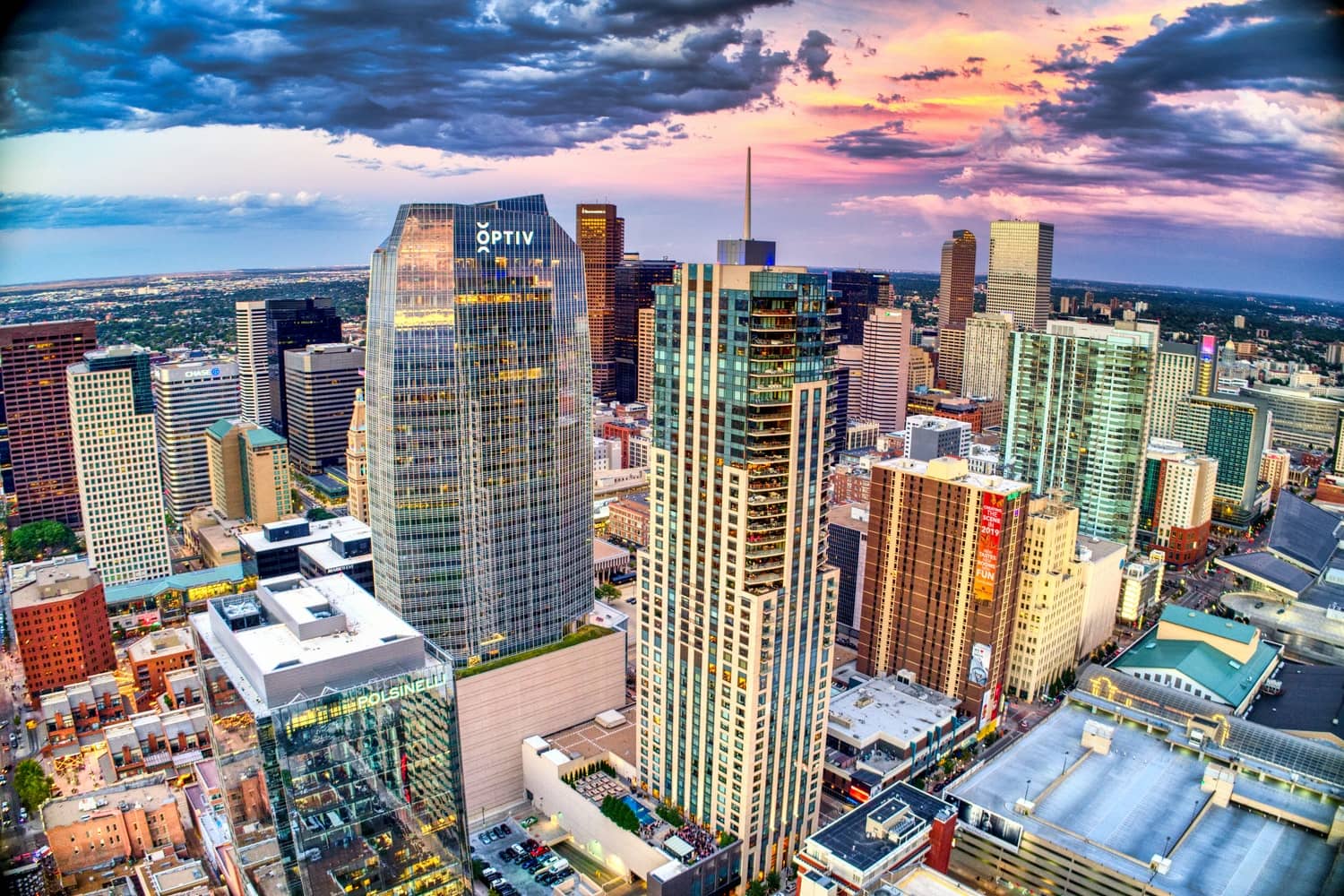 How to Become an HVAC Technician in Colorado
Colorado is one of those few states in the US that doesn't require a license to work in HVAC-R. However, you are required to obtain an electrician or plumbing license to be eligible for hire. Since electric and plumbing work are interconnected with HVAC tasks, these licenses are a must. 
The electrician license is issued by Colorado State Electrical Board while the Colorado State Plumbing Board issues the plumbing license.
To be eligible for becoming an HVAC technician, you must have any of the following licenses.
Residential Wireman


Journeyman Electrician


Master Electrician


Residential Plumber


Journeyman Plumber


Master Plumber
Also, you must fulfill the eligibility criteria for becoming an HVAC technician. The following are some of the requirements that you should fulfill before becoming an HVAC Technician in Colorado.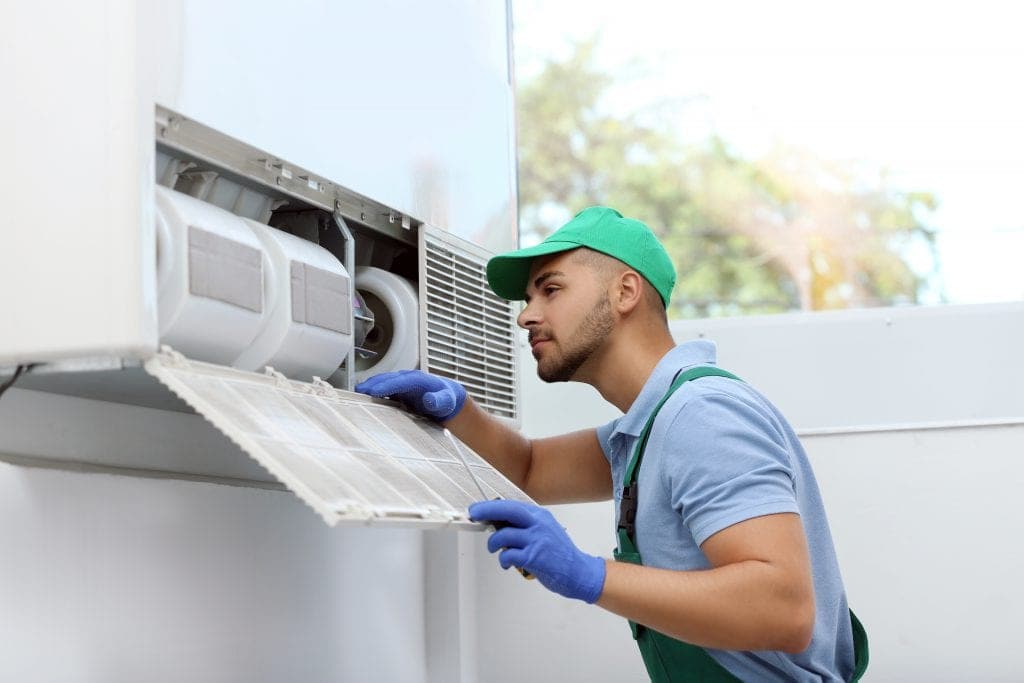 Interest in the field of HVAC


Must be 18 years of age or older


Should possess a high school diploma or GED


A valid driver's license


Physically capable of working effectively
All these requirements are to be fulfilled before you can work in the HVAC industry. Formal schooling is another option to become a certified HVAC technician. Various HVAC schools offer several months of training programs along with various certifications. The most common is the EPA certification.
Why Colorado is a Great Place to Start an HVAC Career
Colorado is a perfect place to kickstart your HVAC career. With growing job prospects and handsome salary packages, the state offers much more than others. Here are some reasons why it is a great place to start an HVAC career.
Job Prospects
Colorado offers great job prospects for people seeking a career as an HVAC technician. The HVAC-R field will likely grow rapidly in the upcoming decades. To be more precise, an increase of 13.6% is expected in the next decade. Similarly, the income for people pursuing a career in the HVAC field is quite impressive. An average HVAC contractor in Colorado can earn as much as $45,000 annually.
No License Requirements 
There is no specific HVAC license required to work in Colorado. However, as an HVAC technician, you are expected to get a plumbing or electrician license. Unlike other states, Colorado is among the few that don't require an HVAC license. Since the plumbing and electric works are quite interconnected with the HVAC industry, the regulatory authorities have made their license mandatory.
Income
This is another area where the state of Colorado shines bright for HVAC personnel. According to a survey, the starting hourly wage for an HVAC contractor is $16.57, which is quite impressive. Amazingly, this increases to $36.84 if you complete a training program at an HVAC school.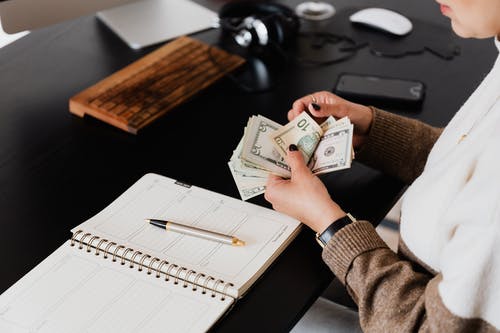 How to Get An HVAC License in Colorado
Here are some steps which you need to fulfill before getting certified as an HVAC Technician in Colorado.
License for an Electrician
To get certified as an electrician, here are some requirements you need to get through.
Residential Wireman
The following are the requirements for becoming certified as a Residential Wireman.
4000 hours of working experience in under two years


An active apprentice license required


You must clear the examination
Journeyman Electrician
These are some requirements for becoming a Journeyman Electrician:
Must possess 8000 hours of working experience in under four years


Active apprentice license required


Clear the examination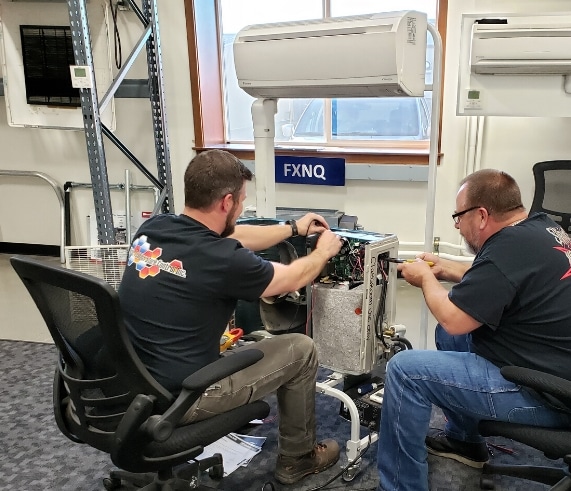 Master Electrician
Becoming a Master Electrician involves the following requirements.
2000 hours of working experience as a supervisor for electrical installations in under one year


Must possess the Journeyman Electrician license


You must have an active apprentice license


The examination must be passed
License for a Plumber
Residential Plumber
To become a Residential Plumber, here are some requirements.
You should have 3400 hours of plumbing experience in under two years


You have to pass the examination
Journeyman Plumber
These are the requirements to become a Journeyman Plumber
6800 hours of plumbing experience in under four years


The examination must be cleared
Master Plumber
Master plumber has the following necessities.
Five years or 8500 hours of plumbing experience


Passing the examination
Considering you fulfill the eligibility criteria, any of the following licenses would help you get certified as HVAC Technician.
HVAC Exam Preparation in Colorado
HVAC is quite a practical field and requires skill and knowledge before you can work in the industry. Gaining skill is not the only requirement to work effectively as an HVAC technician in Colorado. Having bookish knowledge plays its part as well while working in the HVAC-R industry. This is why the state demands you to pass several examinations before you are ready to work.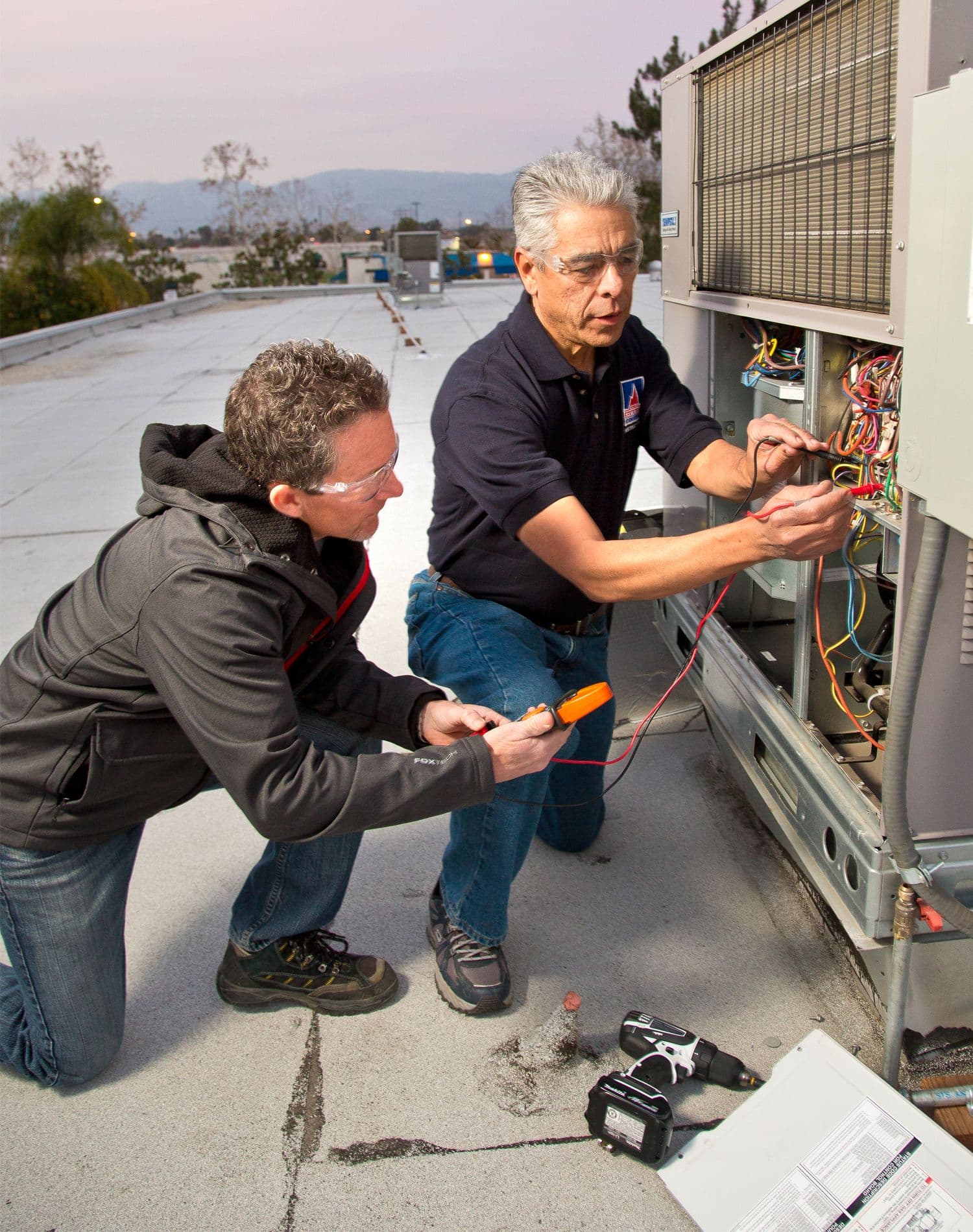 These examinations are designed to test individuals based on their skills and knowledge. Obviously, the type of examinations varies with your pursued field; however, passing them is compulsory.
Here are some examinations that are conducted for various fields while opting for an HVAC career.
ICC Examination
To get certified as a Heating and Ventilating Journeyman, you will need to pass the ICC examination. This exam is divided into subcategories:
ICC Exam #F31 National Standard Journeyman Mechanical


HVAC Fundamentals
You must pass both the examinations before you can get certified in the respective field.
In the case of Heating and Ventilating Journeyman Class A Supervisor, the following examinations must be passed.
ICC Exam #F29 National Standard Master Mechanical


HVAC Fundamentals
For Heating and Ventilating Journeyman Class B supervisor, you must pass the following exams:
ICC Exam #F32 National Standard Residential Mechanical


HVAC Trade Skills
It is recommended to enroll in an apprenticeship or an HVAC training program at an HVAC school for the desired results.
Job Outlook and Salary for HVAC in Colorado
The job outlook and salary prospects for the HVAC industry in Colorado are quite motivating. According to various surveys, it is probable that both job opportunities and income will increase. 
It is obvious because there is a need for skillful and knowledgeable HVAC staff to manage modern HVAC tasks. Therefore, it is expected that there will be a significant rise in job prospects and salary.
How Much Do HVAC Techs Make on Average in Colorado?
According to some reports, the HVAC-R field is going to increase quickly. A 13.6% increase is expected in the next ten years. Talking about salary, an HVAC Contractor earns $45,000 yearly on average. Meanwhile, the hourly salary rates range from $16.57 to $36.84.
The following is a detailed analysis of various salary ranges for entry-level, mid-level, and master-level individuals.
Entry Level
On the entry-level, you can expect an hourly salary rate of $24.47 as an HVAC Technician. The hourly salary rate might vary with local jurisdictions; however, with up to one year of experience, you can expect this income.
Mid-Level
Talking about mid-level prospects, an individual with a working experience of more than five years can expect a $30.11 hourly rate.
Master Level
Individuals with an experience of more than ten years can expect an hourly salary rate of $35.76.
Colorado Cities with Highest Average HVAC Salaries
As mentioned earlier, Colorado houses some wonderful working opportunities for individuals pursuing an HVAC career. However, the pay scale might vary from city to city. Some cities tend to offer more than others and vice versa. 
The following information is an overview of Colorado's top five cities with the highest average HVAC salaries.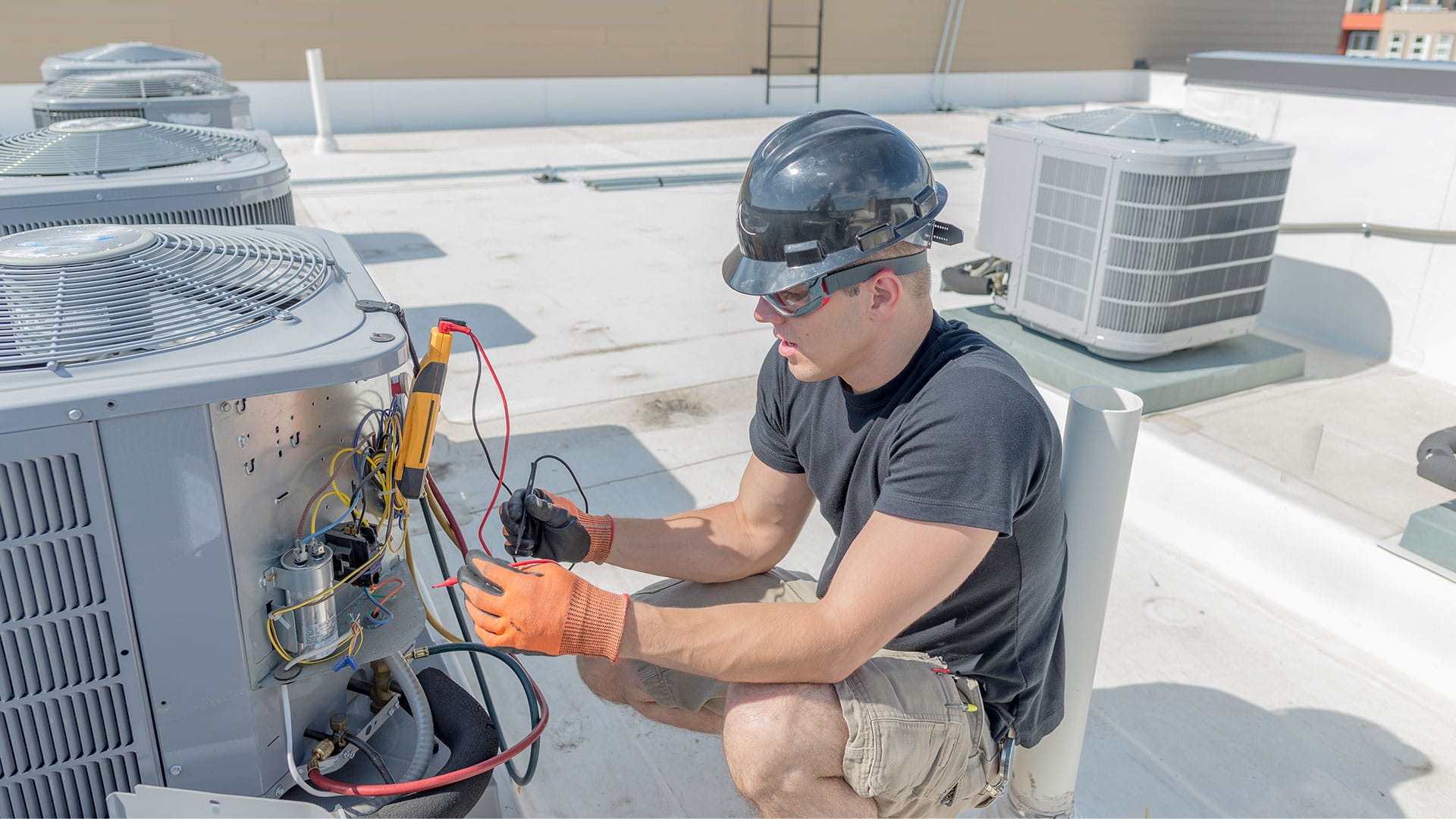 Arvada
According to the information gathered, Arvada has the highest average for HVAC salaries. Here, the average salary for an HVAC Technician is as high as $37.17 per hour. Annually, you can earn about $74,499, while working in Arvada.
Denver
Denver is second in the list of highest average HVAC salaries in Colorado. It has an average salary of $35.05 per hour. In other words, you can earn about $70,259 annually.
Colorado Springs
Colorado Springs is third in our list. With an average salary rate of $31.14 per hour, you can earn quite a lot. Apart from overtime compensation, you can earn about $62,423 per year.
Thornton
Thornton is yet another great place to live if you would like to pursue an HVAC career. Being an HVAC technician in Thornton means you can earn $29.40 per hour. Consequently, that means an income of about $58,937 annually.
Fort Collins
Fort Collins is last in our list; however, the salary hour rate of $28.23 is still pretty impressive. With an annual income of about $56,577, you can earn a good amount.
Insurance and Tax Information for HVAC in Colorado
Unlike other states, the state of Colorado has its own tax rules and regulations. Apart from most taxes, Sales Tax 101 is the most common tax regulated by the Colorado Department of Revenue (DOR). You must pay or receive sales tax according to the laws of the state government. It is due in the following cases:
If you have a nexus in Colorado


Selling taxable goods or services to locals


Buyers are required to pay sale tax
If the above conditions are true, you are liable to pay tax to the state government. Failure to do so will result in penalties.
Related Licenses
Two areas that are interconnected do require licensing. HVAC techs have a lot to do with electrical work, so you may need to check out the requirements for an electrician on the state's official site. Also, in some cases you may need to tie into the plumbing, which is also regulated by the state.
In fact, electrical work with heating systems is included in the qualifying experience for getting your residential wireman, or your journeyman or master electrician license.
Cities or counties within the state may have further regulations, so it's always recommended to check with local authorities before going to work.
Colorado does have a reciprocal license agreement at the journeyman electrician levels with the following states: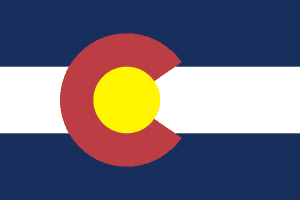 Denver is Colorado's largest city, so we'll just summarize some of their local requirements here, too. The Mile High City has four classes of licensing specifically related to heating, ventilation and air conditioning: residential only, journeyman, and Class A and Class B supervisor.
Refrigeration in Denver has its only licensing, divided it four categories: operator, journeyman, and Class A and Class B supervisors. Separation licensing may be required for work with gas systems, hot water or steam heat, and boilers. You can find more information at Denver's municipal website.
Business License
Of course, if you're running your own business, you'll need a business license, too. In Colorado, there is no state-level license; you'll have to obtain the license from your local jurisdiction.
EPA Certification
It's also important to remember that anyone working with refrigerants in any part of the United States is required to be certified by federal law. This is according to Section 608 from the EPA. You can find more information on EPA certification in our article.
Conclusion
The beauty of the Rockies is accompanied by some pretty extreme weather in Colorado. Not needing an HVAC license can make life just a bit better, but be sure to check with local authorities to see if there are any specific regulations affecting your trade!
People Also Ask
People often have a lot of questions in mind while pursuing their career in another state. These questions need to be addressed to ensure their satisfaction and convenience. For this, we have listed some most commonly asked questions. These will probably help you find the answer to yours.
How to Get an HVAC Apprenticeship in Colorado
Getting an HVAC apprentice in Colorado is not difficult even if you are new to the state rules. All you need to do is opt for a reputable HVAC school and HVAC training program. These schools provide you with knowledge and pave the way for your practice growth with hands-on experience.
How Much Does HVAC School Cost in Colorado?
It greatly depends on the repute and the institution itself, which is responsible for the educational costs. According to a survey, an HVAC Training program at a well-reputed institute will cost around $30,000 to $35,000. This cost might vary with various institutes.
Looking for Information on Nearby States?
You might also be interested in HVAC licensing requirements in bordering states: