The Land of 10,000 Lakes is a great place to live and work! And if your work happens to be in heating, air condition, ventilation or refrigeration, you want to be sure you're doing things "by the book".
Fortunately HVAC technicians and contractors in Minnesota don't have a lot to worry about. Of course, there are codes to follow. But there's no licensing or certification for working in this industry.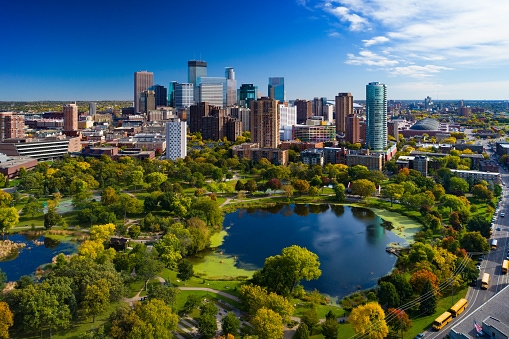 How to Become an HVAC Technician in Minnesota
Minnesota is among those few states in the US that doesn't require a state-level license or certification for HVAC professionals. Whether you are an HVAC Technician or an HVAC Contractor, you don't need any state-level license. Instead, municipal certifications are required to work as an HVAC professional in various cities.
Cities like Minneapolis and St. Paul have their own local licensing and certification requirements. Without fulfilling those requirements, you might not be eligible for professional HVACR work. Competition in the field of HVACR is fierce, especially for job vacancies like an HVAC Technician. However, with proper knowledge and skill, you can secure a place for yourself.
Here are some certification requirements to become an HVAC Technician in Minnesota
Refrigeration – Required for repair or installation of refrigerating systems
Steam/Hot Water – Essential for repair or installation of pipes or steam fitting
Gas Fitter – A requirement for dealing with fuel burner systems or gas systems
Oil Burner – Necessary for working with mechanical systems that deal with airflow
Warm Air – A certification required for dealing with warm air systems
The Safety and Inspections Department and the Construction Code Service are responsible for issuing these certificates. However, depending on your nature of work, you might also require competency cards in some fields.
What Makes Minnesota a Great Place to Start an HVAC Career?
Minnesota doesn't have any state-level requirements for pursuing an HVAC career. This is enough of a motivation for most individuals with an HVAC degree. Unlike other states in the US that demand state-level certifications, Minnesota is quite different. It only has a couple of local requirements before you can start working as an HVAC professional.
Here are some major factors that make Minnesota quite ideal for starting an HVAC career.
No State-Level License
You are not required to obtain a state-level license or certification like the other states. All you need is several local jurisdictions fulfilled, and you are good to go. States with state-level certifications followed by municipal licenses are just too hard to pursue. This is why people with an HVAC degree seek shelter in the state of Minnesota.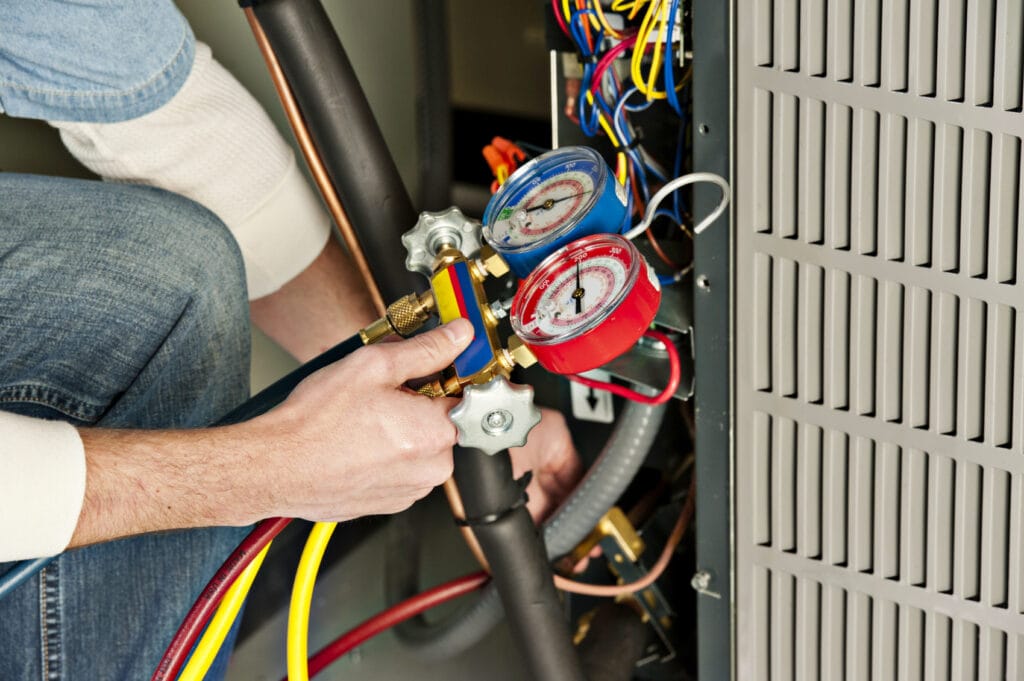 Job Opportunities
Obviously, the state offers a handful of job opportunities for all individuals. Whether it is entry-level jobs or master level, you are most likely to get hired. Moreover, with the increasing demand for HVAC professionals, new and more job openings await you.
Handsome Salary Packages
You get paid quite handsomely for your services while working as an HVAC professional. Most employers compensate you with great salary packages and other benefits for completing HVAC tasks.
Requirements for Becoming an HVAC Tech
Getting hired as an HVAC tech is not a big deal in Minnesota. With a number of entry-level and master-level jobs, most individuals get hired instantly. But that also means you have to fulfill the eligibility criteria for becoming a certified HVAC professional. 
Bond Requirement for Contractors
If you're working as an HVAC contractor – actually called a mechanical contractor in Minnesota – you do have to take out a $25,000 bond. This is valid for the whole state. The bond must be filed with the state, and the filing has a $15 fee. This applies to anyone doing gas piping, heating, ventilation, cooling, air conditioning, fuel burning or refrigeration work. You can find the form for filing your bond at this link.
Of course, if you are a contractor, be sure to file for appropriate business licenses. One aspect to keep in mind is that, if you are working under a fictitious name, there is additional paperwork to file. That means if you have a business name instead of using your real name, you'll have to get this filed.
Local Requirements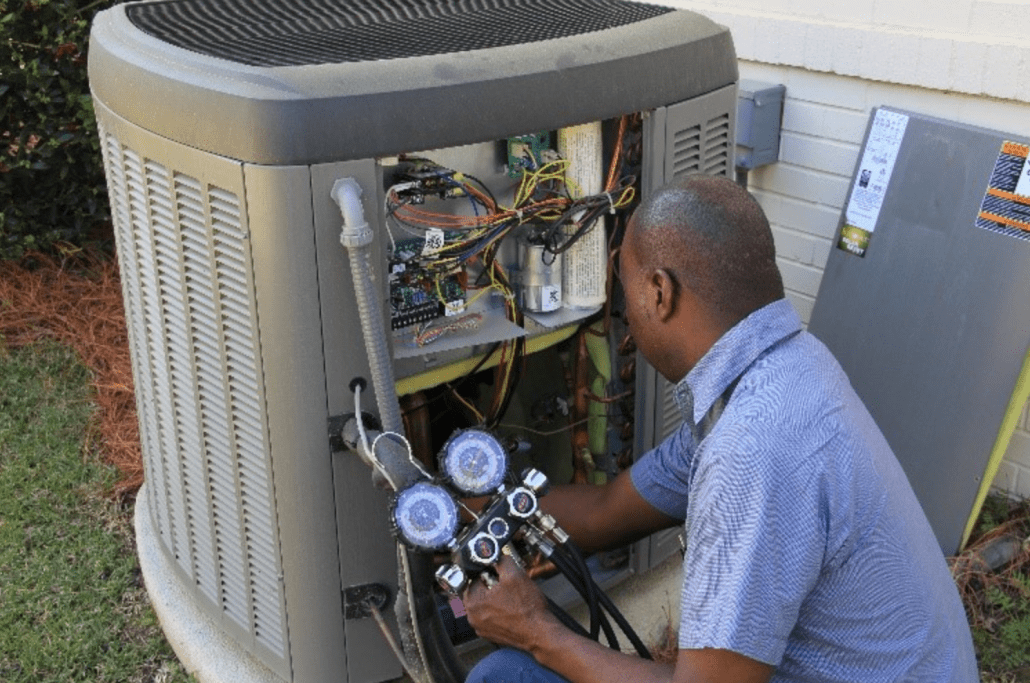 Counties or cities within Minnesota may have further licensing requirements. For instance, the Twin Cities of Minneapolis and St. Paul require a certificate of competency. The certificate is available at both journey and master levels. An application has to be filled out, including a notarized section with approval from masters you have worked under certifying your previous experience. After submitting this, you will be eligible for testing.
Other cities or counties may have requirements, as well. Be sure to consult the appropriate office in the jurisdiction where you expect to be working.
EPA Certification
If you work with measuring, recharging or recovering refrigerants in Minnesota, you will, of course, have to follow related federal law.
The relevant law is Section 608 from the EPA. You can find more information on EPA certification in this article.
HVAC Exam Preparation in Minnesota
HVAC is one of those fields that demands a lot of practical skill and learning. Without them, life as an HVAC professional becomes quite tough. At the same time, bookish knowledge is also worth considering.
Dealing with HVAC procedures, safety regulations, and more requires ample knowledge, which you can gain from academic opportunities. Academic institutions or the state government has various programs and departments that specifically test your academic knowledge. This is to make sure that you have gained the most knowledge fed to you.
EPA Certification
Although there are various certifications, Section 608 certification regulated by EPA is quite common. If you wish to work with ozone-depleting refrigerants, then you must acquire this certification. Without this, working as an HVAC professional won't be possible.
HVAC Excellence
If you are looking to work with heating, ventilation, or air conditioning projects, you must pass the specific test. Only then you have a chance to get hired legally.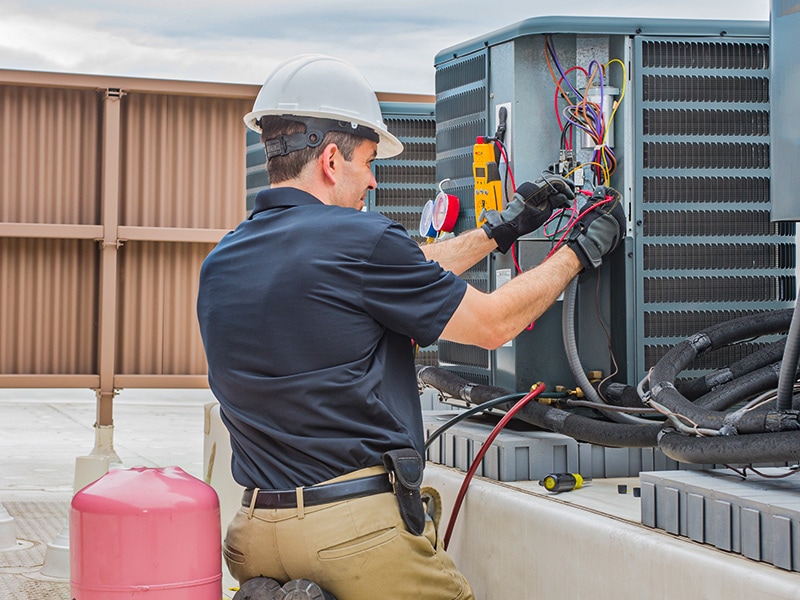 North American Technical Excellence
This is yet another requirement for becoming industry competent as an HVAC professional. For this, you must pass the Industry Competency Exam or ICE before your services are recognizable.
There might be a lot of other examinations carried out specifically in your related field. To make sure you pass them, getting enrolled in an HVAC school or active apprenticeship can be quite useful.
Job Outlook and Salary for HVAC in Minnesota
The job prospects and salary packages seem quite promising for HVAC in Minnesota. According to the Minnesota Department of Employment and Economic Development, HVAC individuals are regarded as 'high in demand.'
That being said, new job openings and handsome salary packages are to be expected by the next few years.
How Much Do HVAC Jobs Pay in MN?
It greatly depends on your specific field and the type of work when it comes to the pay scales. Salary packages vary for different job positions. Here is a detailed overview of the average salaries for various job positions.
Entry Level
For entry-level jobs, having work experience of up to one year can help you earn around $24.93 per hour. These figures might vary from city to city. However, the job position is considered as a major determinant of your net income.
Mid-Level
If you have a working experience of five years or more in the industry, you can expect a $30.68 hourly rate.
Master Level
For the master level, with an experience of ten years or more, you can earn as much as $36.44 per hour. The potential earnings increase with work experience; therefore, you can expect increments with increasing experience.
Minnesota Cities with Highest Average HVAC Salaries
As mentioned earlier, pay scales might vary from city to city. In Minnesota, some cities pay way more than others. Here's a deeper look at the highest paying average HVAC salaries in Minnesota.
Duluth
Duluth is one of the largest cities located in Minnesota. It has handsome salary packages offered to HVAC professionals. According to a survey, Duluth is the leading city when it comes to the highest average HVAC salaries in Minnesota. The hourly salary rates are as high as $21.88 to $29.92 or $44,890 to $62,230 annually.
Fargo
Fargo is not far behind when it comes to salary packages. Here, the average hourly salary rate can be as high as $26.59 to $36.98. In other words, you can earn as much as $55,310 to $72,910 per annum.
Grand Forks
The average hourly salary rate in Grand Forks is $22.79 to $29.83. It means that annually, you can potentially earn around $47,410 to $62,040.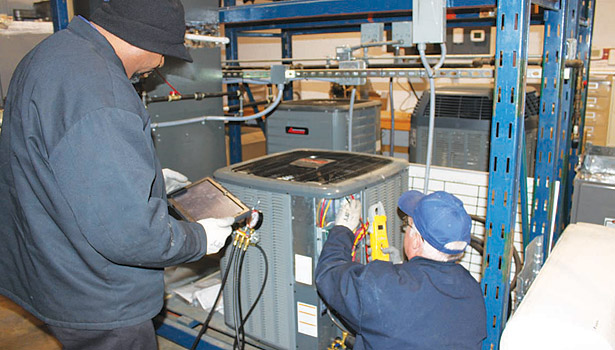 La Crosse
With an hourly salary rate ranging between $23.07 and $29.52, La Crosse is not far behind. You can earn as much as $47,890 to $61,410 annually while living here.
Mankato – North Mankato
Here, the salary ranges from $24.60-$34.98 hourly to $51,180-$72,770 annually.
Insurance and Tax Information for HVAC in MN
Rules and regulations work differently for every state. Likewise, insurance and tax claims have a totally different story in Minnesota than any other state. If you're a resident of Minnesota, it's required to file a $25,000 surety bond with the Minnesota Department of Labor and Industry. After filing the surety bond, only then will you be able to work in HVAC without any fingers pointing at you.
In addition, municipalities have their own requirements. They issue various HVAC permits to individuals looking to work as an HVAC professional. The permits, however, depend on the nature of work that is to be performed.
Conclusion
If Minnesota is where you live or work, be sure to take the necessary steps to keep your HVAC trade on the right side of the law. On a state level, it's rather simple. Keep up your training and be aware of the latest changes, and check out your local regulations. And enjoy your job helping everyone stay comfortable with the changes in weather!
People Also Ask
There are several questions that people seldomly ask while pursuing an HVAC career in Minnesota. These questions mostly reflect various problems or queries they face while living in this state. To make sure you don't have any queries, we've listed some frequently asked questions to provide answers to these questions.
How Old Do You Have to be to Apply For an Apprentice HVAC License in MN?
In order to apply for an apprentice HVAC license in Minnesota, you must be at least 18 years of age. The age requirement might differ for different states; however, to get an HVAC license in MN, you should be 18. Therefore, make sure you are of age to apply for an apprentice HVAC license in Minnesota.
How Many Years of School Do You Need to Do HVAC in Minnesota?
Different states have different requirements for being eligible for the HVAC industry. As for Minnesota, you are required to complete a four-year training program. The program must have at least 8750 hours of on-the-job training. At the same time, 1080 hours of classroom education is a must.
Looking For Information On Nearby States?
You might also be interested in HVAC licensing requirements in bordering states: