The use of state-of-the-art techniques and machinery requires adequate knowledge and training. Well, it is possible if you pursue a career in the HVAC industry. Colorado is considered one of the most favorable places to learn about HVAC learning curves.
Therefore, in this guide, we will impart some useful information regarding the best HVAC schools in Colorado.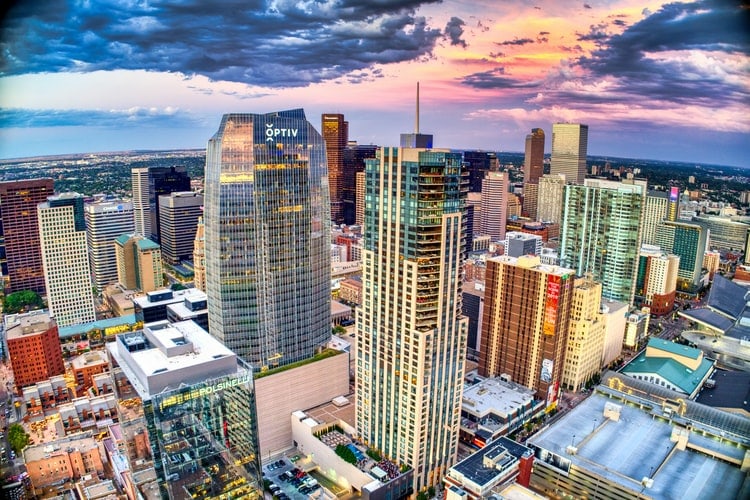 Requirements to Be an HVAC Technician in Colorado
Colorado is among some of those states that do not require a license while working in HVAC/R. That being said, you can always enroll in an HVAC job opportunity without the need for any license. However, there are certain aspects you need to be aware of.
Related Licenses
Although there are two particular areas that require licensing, HVAC technicians have a lot to do with electrical work. Therefore, you need to check out the requirements for an electrician in Colorado.
In addition, you need to be mindful of the plumbing license in some cases, which is often regulated by the state. Moreover, various cities and counties within the state might have their own regulations.
Therefore, it is advised to check with the local authorities before enrolling in any kind of work.
Local Requirements
In the case of Denver, Colorado's largest city, there are four different classes of licensing related to heating, ventilation, and air conditioning. These include residential only, journeyman, and Class A and Class B supervisor.
Similarly, refrigeration also has its licensing divided into four different subcategories; operator, journeyman, class A, and class B supervisors.
In addition, separation licensing might be required to work with gas systems, hot water, steam heat, or boilers.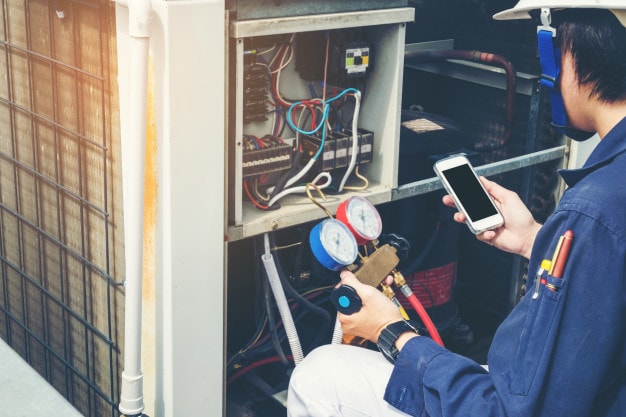 Salary and Job Outlook in Colorado
The state of Colorado provides a great opportunity for HVAC technicians looking to work in the HVAC industry. It provides ample learning and growth prospects to enhance your skills and develop as an expert HVAC technician. Most importantly, you can always have a chance to work without having to worry about licensing and various other regulations.
According to the Bureau of Labor Statistics, working as an HVAC technician, you can earn decent money. An HVAC contractor can earn around $45000 with an hourly wage of $16.57. If you had the opportunity to study in a top-rated school, you could expect an hourly wage of $36.84.
The latest trends in the HVAC industry mark a positive curve for anyone pursuing an HVAC career in Colorado. The trends predict a rapid increase in the growth of the HVACR field. To be precise, it's expected that HVACR job opportunities will rise to as high as 13.6% during the next decade.
Hence, Colorado might prove to be a great location to start your career. With promising job opportunities and handsome salary packages, you can kickstart your HVAC career. 
List of the Top HVAC Schools in Colorado
Colorado is renowned for some of the best HVAC schools in the United States. The quality of education that these schools deliver is unmatched. It is particularly due to the high level of expertise and skills that their faculty possess. In this section, we will be discussing some of the best HVAC schools in Colorado.
Emily Griffith Technical College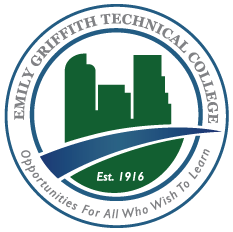 Our Review of the Program
The Emily Griffith Technical College is by far one of the most highly reputable HVAC colleges in Colorado. It is a dream-come-true for anyone who seeks top-level and quality education in a reputed educational institute.
Offering more than 25 career and technical education programs, this school is a perfect choice for you. Whether its healthcare, skilled trades, or creative arts, you can learn anything you want. You can also gain hands-on experience as well as get an on-the-job, paid apprentice opportunity. It not only allows you to work in a real-time setup but also offers an hourly wage.
The professional team of instructors and faculty is responsible for your academic career. With their level of knowledge and expertise, this college guarantees that you'll learn a whole lot about your career. The faculty is highly cooperative and guides you during various challenges.
Water is a limited source in Colorado. Therefore, this school also offers a Water Quality Management program as well. While training in less than a year, you can pursue a long-lasting career while opting for this program. In addition, you can always take care of water and keep it drinkable for millions of other people.
Lincoln College of Technology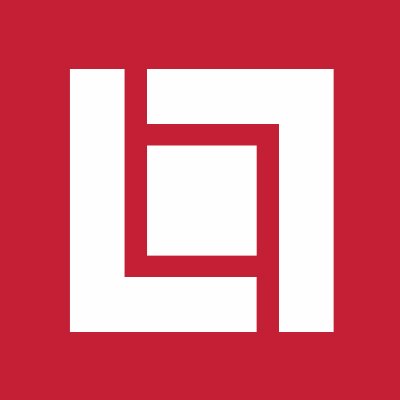 Our Review of the Program
This is another great HVAC school that you can opt for while pursuing a career in HVAC. The HVAC programs offered by this school educate you on how to install, repair, and maintain temperature control equipment. The primary focus of this educational institute is to provide knowledge regarding environmental changes and dealing with energy auditing.
Before you graduate, you have an opportunity to learn through a well-balanced curriculum of theory and practical exercises at Lincoln Tech.
There are various other aspects that this school focuses on as well. It includes the practice of on-campus 'Green House' while working on HVAC systems. The use of real-time tools like thermal imaging cameras is quite abundant. These allow you to check for energy efficiency.
In addition, the labs are fully equipped with all the necessary tools and equipment required during the program. These include walk-in freezers, household furnaces, central air systems, and ductwork facilities.
Lincoln Tech also offers SimuTech software training to eradicate bugs and problems you might face during the job. All these programs and opportunities sum up to provide you a bright future in HVAC. Other perks include tool kits, convenient class schedules, career search assistance, and a chance to get the Environmental Protection Agency (EPA) certification.
Pickens Technical College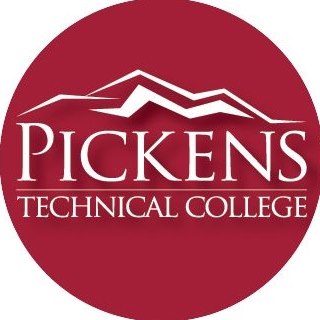 Our Review of the Program
Pickens Technical College is, without a doubt, an ideal platform for high-quality studies. With their highly qualified and expert staff, it can play a vital role in shaping your life goals and career. The professional and highly-cooperative faculty helps you achieve your goals while overcoming various obstacles and challenges. It helps you to find not only the right path but also a potential employer once you graduate.
This educational institute offers a wide range of programs to choose from. Some major programs include Arts and Communication, Business and Marketing, Construction and Development, Engineering and Technology, Health and Human Services.
The Heating and Air Conditioning Service Technology prepare you with entry-level skills required by various employers of the industry. Education is highly industry-focused, and you have an opportunity to earn EPA certification.
The Heating Service Technology program offers 270 hours of reliable education in numerous aspects. These include job safety, soldering and brazing, basic electricity, airflow issues, duct sizing, and troubleshooting various gas-fired equipment. The institute also focuses on performance testing, use of 3D animation programs alongside working with live equipment available in labs.
In addition, the institute also offers an internship program to help you gain hands-on experience with professional HVAC technicians.
Front Range Community College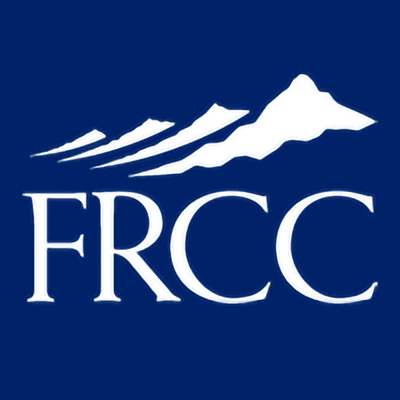 Our Review of the Program
Front Range Community College provides you with an opportunity to earn an HVAC degree or certification. Being one of the best HVAC schools in Colorado means you can learn through the best instructors and learning environment. 
The HVAC program offers a wide perspective of education related to heating, ventilation and air conditioning. The program includes basic to advanced level training. As a result, you are able to learn all the basics and expertise required to be an HVAC technician.
The college delivers an amazing job by providing hands-on experience paired with knowledge. You can now easily equip yourself with all the required knowledge efficiently and effectively.
In addition, this educational institute also offers a wide range of HVAC certifications. These certifications not only pave your way to a bright future but also allow others to acknowledge your achievements. Some of the major HVAC certifications offered are Residential A/C and Heating, Light Commercial, Commercial Refrigeration, and HVAC/R Fundamentals.
The institute provides you with high-quality education while appointing their best skilled and highly professional staff. This staff not only holds expertise in the industrial sector but also excels in preparing you for the future.
Pikes Peak Community College
Our Review of the Program
Pikes Peak Community College focuses on developing and preparing students in various fields. The institute excels in providing top-quality education to anyone who enrolls in this institute. The high level of expertise and industry knowledge of the teaching staff impart true knowledge of the industrial setting.
Offering more than 195 programs and certifications, this educational institute is your go-to option. The teaching staff is highly professional and cooperative in every possible way. It not only displays knowledge and information in a smart manner, but the program itself carries all the essentials and necessities of allowing you to learn in a better way.
The sole purpose of the institute is to help its students achieve technical competence and confidence. They provide it by offering knowledge and training from entry-level to advanced level. Moreover, you also get an opportunity to get certified while being a part of this educational institute.
The institute has a well-organized teaching infrastructure along with adequate facilities on the campus. Accredited with some of the most reliable and trustworthy platforms, this institution brings you everything you can desire.
Conclusion
To achieve top-quality HVAC knowledge and training, you require an adequate environment and opportunity. These HVAC schools offer the best possible platform for you to pursue your career in the HVAC industry. Not only do you achieve a hands-on experience but also a detailed learning chance regarding the opted program. 
Colorado HVAC Schools
Here are all the guides on Colorado HVAC schools: