Not all states requires an HVAC contractor to have a license, but South Carolina does. In addition, the Municipal Association of South Carolina offers certification for HVAC mechanics. This helps to cover any county or city regulations.
After apprenticing or attending a vocational school, you can get started right away as a tech. When you're ready to advance, you can become a journeyman and master. And if you decide to be a contractor, you will need to undergo the state's official licensing process. This process includes both business knowledge and HVAC-related requirements.
The average salary for technicians is $39K per year in South Carolina. But how do techs move up in the industry from there? This article will serve as a guide to the certification and licensing process in South Carolina.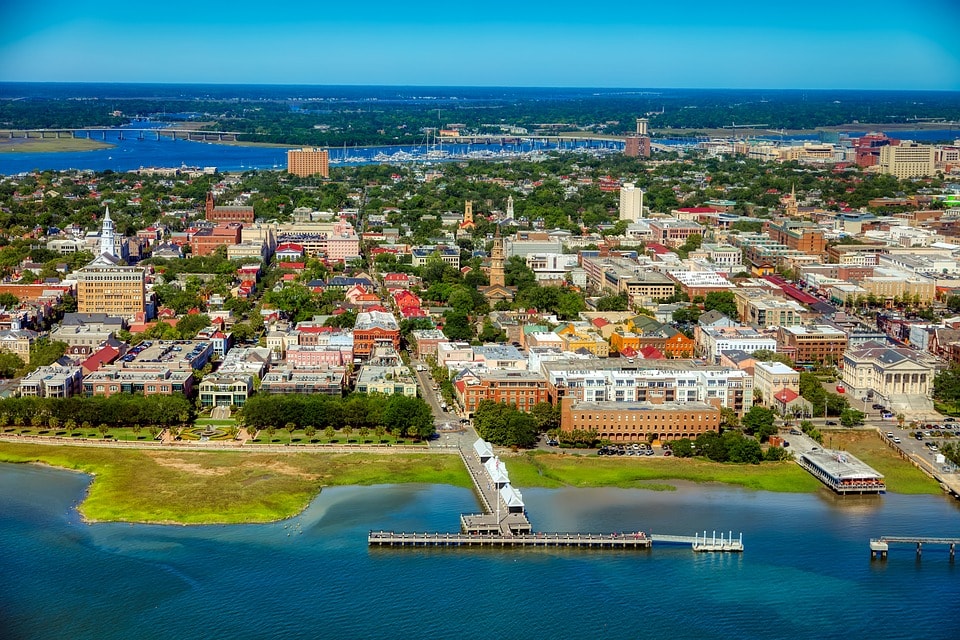 How to Become an HVAC Technician in South Carolina
South Carolina, like many other states, has some state-wide necessity for their contractors. If you plan to qualify as a technician in the HVAC field, there are multiple options you can choose from; you can either enroll yourself in a short academic program or go ahead and complete a program for becoming an apprentice.
For Carolina Municipal licensing of Journeymen, technicians require at least a two-year training period, which can either be working as an apprentice for two years or a single year and two years of an academic degree.
Here are some HVAC programs in SC:
The PAHRA-Partnership accredits programs at community or technical colleges for Air Conditioning, Heating, and Refrigeration Accreditation. It is unnecessary to pick a recognized program, but ensure that they provide you with guaranteed quality education.
Central Carolina Technical College
Central Carolina College is recognized and acknowledged by the HVAC Excellence and provides you with two programs that offer certification. One is a 39 credit-hour course, which includes basic heating and air conditioning certificates, and the other is a 22 credit-hour course with advanced certification.
Greenville Technical College
This college is also recognized by HVAC Excellence and comes with plenty of options. Students have the option to either go for a diploma or a full two-year degree in Associate of Science.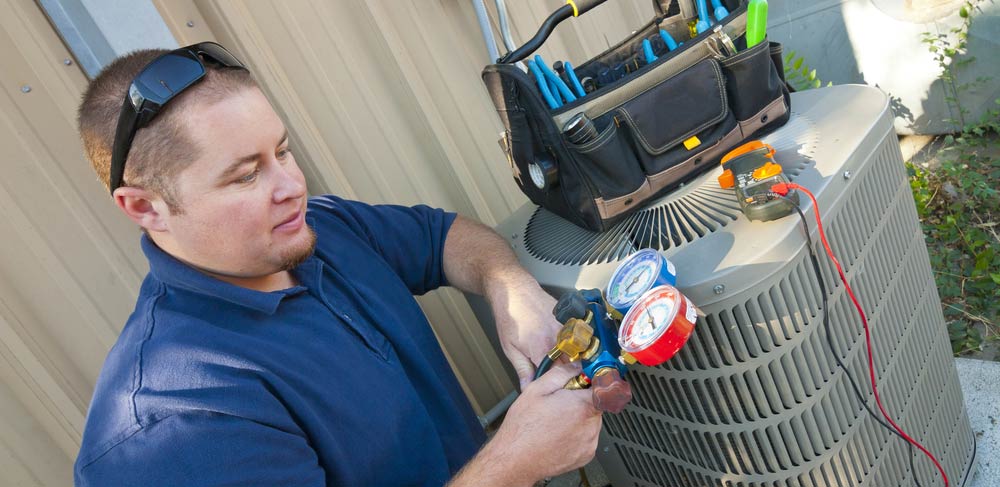 What Do You Need to Have in Order to Do HVAC Service Work in South Carolina?
In SC, an HVAC license is a must-have if you intend to work here. Here, only one license is necessary: the SC HVAC license.
However, there's a range of several other certifications you should have to obtain a license, including an unlimited journeyman certification, master mechanical, and a residential certificate. Every certification requires examinations.
The Journeyman certificate lets you manage and work on HVAC units of any size and specifications. Meanwhile, the residential certification will enable you to work on a wider range of equipment used in residential systems.
Having an unlimited journeyman certificate allows you to work under someone with a master or contractor certificate.
With the Master certification, you are allowed to work without the supervision of a professional, and the contractor's license is a gateway for you to run your own contractor company. When working as an apprentice, the salary usually ranges from $30,000 to $40,000.
However, with a master mechanic certificate, the salary can go up from $50,000 to $60,000.
Furthermore, if you plan on learning and working with refrigerants, you will need to have the EPA certificate required by Section number 608.
The three kinds of these certifications are EPA Type I, II, and III. You can also opt for the universal certification that lets you work with all kinds of HVAC units.
How to Become a Journeyman HVAC Technician in SC
Being a Journeyman is a gateway for you to work with all unit sizes and specifications related to installation, maintenance, fabrication, alteration, refrigeration, low-pressure boilers, warm air heating, duct system, ventilation systems, and other parts of the complex system.
However, a journeyman must work under a contractor.
A master mechanic certification is very much like the license for a journeyman, without needing a supervisor.
To get a certification as a journeyman, two full years of experience are a must. If you complete a program of two years in this field, then that also counts as a year. For a master's certificate, you need to have an experience of up to four years working as a journeyman; however, if you have ten years of experience, but are not certified, you can go ahead to masters level.
EPA certification is necessary for both these courses; you can prepare for the tests once your application to MASC has been approved.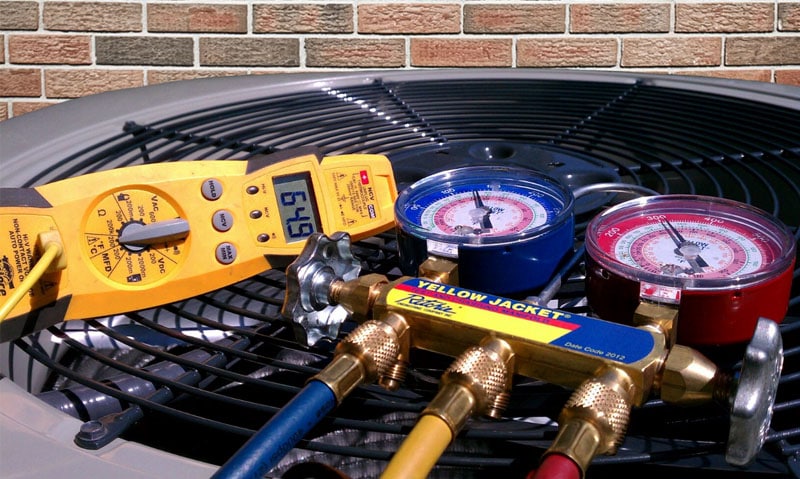 What Makes South Carolina a Great Place to Start an HVAC Career?
If you intend to be a licensed residential contractor in SC, then you need at least a year of working, hands-on experience. An HVAC license will allow you to work in various settings, including residential homes, factories, school buildings, etc.
You also have a good chance to get a higher pay rate in SC compared to other states. Not only that but with flexible working hours, technicians get medical insurance along with dental. They are provided for long-term and short-term disabilities, paid vacations, company-provided phones, uniform tool programs, and much more.
Short Training Time
All other degrees require at least four years to complete; however, HVAC programs are much more concise. They take a minimum of seven months to a maximum of two years and provide you with all the skills required to get into the field.
Fast Job Growth
The Bureau of Labor Statistics has reported that the average rate of job growth for technicians is expected to grow by 15 percent. Florida, South Carolina, California, and New York are some states with the highest demand for HVAC technicians.
No Outsourcing
Many jobs get outsourced to other countries for cheaper labor. That is not the case with jobs in this industry. The nature of HVAC technicians' work makes it very difficult for it to be outsourced, which means more stability and a securer job position.
HVAC Contractor Licensing Requirements For South Carolina
To get your license as a Residential HVAC contractor in South Carolina there are general requirements you will need to meet, an application process, and in some cases an exam.
The license allows contractors to work on residential systems only. It covers A/C, heat pump equipment, LP & Natural Gas, Fuel Oil appliances, piping, ductwork, and other HVAC related trades.
General Requirements For Eligibility
Here's a list of all the requirements you need to meet for the HVAC contractors' license:
1 year of experience under the direct supervision of a Master Heating & Air or licensed HVAC contractor


A letter written on company letterhead from your employer to prove your experience


A properly-filed application to the Board


A photocopy of your current driver's license and social security card to the Residential Builders Commission


A check for $100 to process the application made payable to the LLR-Residential Builders Commission. Include it with the copies of identification mentioned above


A passing grade on the PSI exam. You can forgo taking the exam if you are already a licensed South Carolina Mechanical Contractor for HVAC or if you are a licensed Master Heating & Air licensed by exam by the Municipal Association


A license fee and submitted test results and a bond for any work exceeding $5,000
Application Process
To get started on the path to your HVAC contractor license, take these steps:
Submit initial application


Make a financial statement. General contractors not bidding on jobs over $100,000 or mechanical contractors not bidding on jobs over $30,000 have a separate financial balance sheet. New contractors taking on larger jobs must have an accountant prepare financials according to the application's stipulations


Register for your technical exam and Business Management and Law Exam with PSI. After you have registered you will receive an Eligibility Letter from the testing company.


Schedule your exam at any state testing site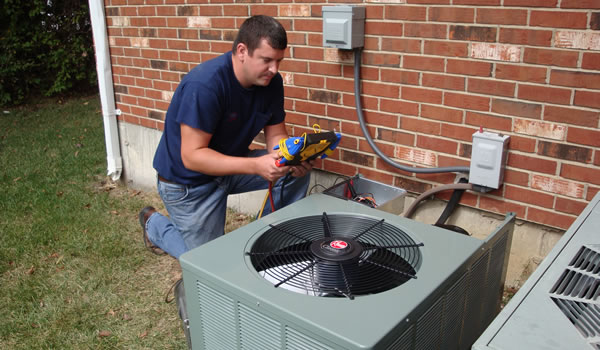 Examination Process for the SC Contractor License
Once you have scheduled your exam with PSI (contact PSI Examination services at 1-800-733-9267) after receiving your letter of eligibility after the application process, it is time to prepare for your exam. Here are the exam details you need to know:
80 questions to be answered within a 4-hour time limit
a minimum score of 65% (you will need to get at least 52 questions right to pass)
paid exam fee of $100
Exam topics include: AC and Heat Pump Equipment; Load Calculations; Insulation; Safety; Piping; Furnaces and Heaters; Heating and Cooling Principles; Hangers and Supports; Fuel Oil; Ducts; LP Gas; Testing, Adjusting and Balancing; Sound, Vibration and Seismic Control; Fuel Gas; Combustion Air; Chimneys, Flues, and Vents; Ventilation and Exhausts; Refrigerants and Controls.
Getting Your License After Passing Your Exam
After passing your exam you must submit the following paperwork to the state's Contractor's Licensing Board:
Your completed application (Doc #165)


Your exam score sheets for both tests


A financial statement


A copy of the certificate for your registered corporation, partnership or LLC if applicable


Your license fee in the amount of $160 if the license is issued for more than 12 months before the next renewal date. If it is less than 12 months the fee is only $80


A $10,000 surety bond signed by the applicant with the power of attorney attached. If you plan on taking on work over $5000 in cost labor and materials included, the bond has to be issued in the individual applicant's name and not in the name of the company or LLC
The license is renewable every 2 years before June 30th of each odd-numbered year
National EPA Certification Requirements
Section 608 of the Clean Air Act requires that HVAC techs who work with any refrigerant related equipment that is liable to release harmful contents into the atmosphere must be certified. Here are the general requirements:
Pick a certification type
Pass the EPA test to get your Section 608 Tech Certification
Pay your $24.95 certification fee
Schedule and take an exam (this can be done online)
There are 3 EPA Certification Types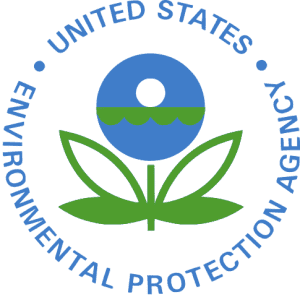 EPA Section 608 HVAC Type I certifies techs to work on small appliances containing five pounds of less of refrigerant. 
EPA Section 608 HVAC Type II allows techs to work with high- and very high-pressure appliances, including non-automotive systems and split systems.
EPA Section 608 HVAC Type III certification permits techs to work on low-pressure appliances
Finally, the EPA Section 608 Universal Certification allows the user to work on any of the above
Section 608 Certification Exam
There is a standard 12-page manual techs use to prepare for the test.
For the Type I, the exam is open-book, but the passing grade is 84% for each section and the core questions must be repeated in a proctored environment if other certifications are pursued later on. It might be easiest to find a test site and take a proctored exam the first time you test.
If you fail your test on the first attempt you can take it again as soon as you would like, but it will cost $5.95 for each additional attempt
Here are some topics covered on the core of the exam: ozone depletion, clean air act, 608 regulations, substitute refrigerants, refrigeration, recovery techniques, recovery, recycling, safety, dehydration evacuation, and shipping.
To help you succeed at taking the EPA 608 exam, I have created a practice exam for all pf the various types of the 608. If you are interested, check out the practice tests below: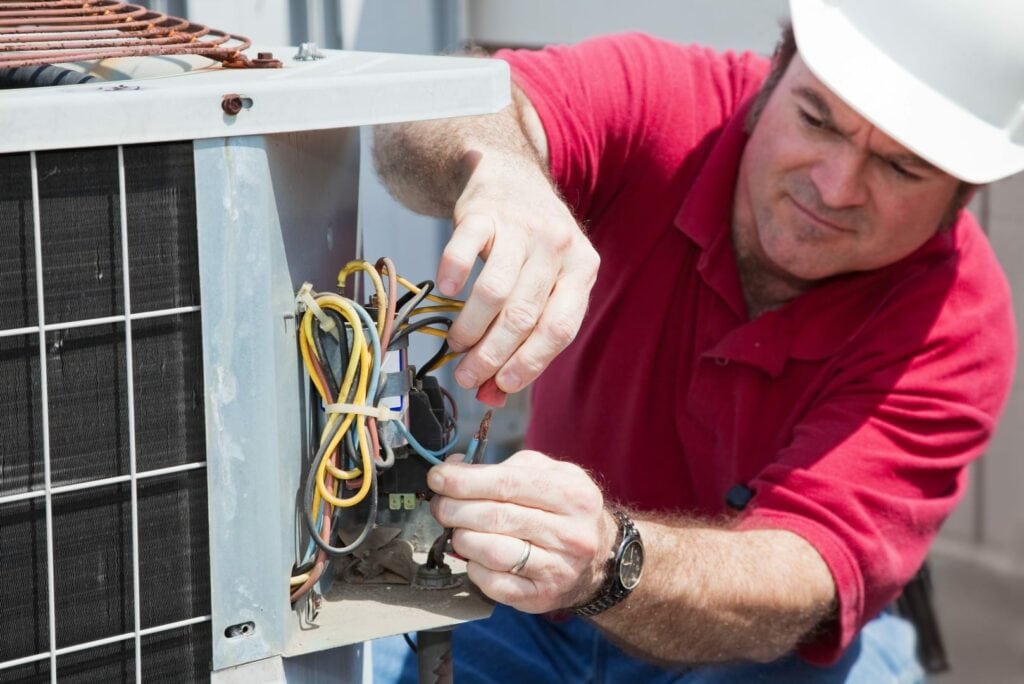 HVAC Certification From the Municipal Association of South Carolina
Certification through the Municipal Association helps make sure you can work in almost any area of the state. So it may be a great idea to pursue this certification as you are eligible – it will definitely make life easier for you!
This certification requires experience, an application and testing. There are three levels of certification:
Residential HVAC
Journeyman Unlimited
HARV (master mechanical)
With residential HVAC certification, you can work on residential equipment such as heat pump and AC equipment, LP and natural gas, including fuel oil and appliances and piping; and ductwork and related trades.
As a journeyman you can work on units of any size related to the installation, maintenance, repair, fabrication alteration or extension of AC, refrigeration, piping vessels, warm air heating, low-pressure boilers, ventilation systems, duct systems, and related parts of a complex system. You must work under the supervision of a master or contractor.
A master mechanical certification includes everything under journeyman, without the requirement of supervision.
To get certified as a journeyman, you must have two full years of experience. If you completed a two-year vocational program in this area, that can count as a year.
To become a master, you must have four years experiencing as a journeyman. Alternately, if you have ten full years of experience but have not been certified as a journeyman, you can directly proceed to master's level.
EPA certification is a necessity for both of these. Prov is the name of the organization that handles exams for South Carolina. You make arrangements for testing only after your application to MASC is approved.
There is a $25 application fee and the form can be found on the MASC website.
Job Outlook and Salary For HVAC in South Carolina
Employment in the HVAC industry is expected to grow by 13 percent from 2018-2028.
Residential and commercial building constructions are expected to drive employment growth, and the climate control system is also said to increase overall demand for technicians.
The annual median wage for heating, air conditioning, and other mechanical work was $48,730 in May 2019. The lowest 10% earned less than $30,610, and the highest 10% earned more than $77,920.
Apprentices usually earn almost half the wage earned by experienced workers. The average basic salary for an HVAC technician in SC is $21.40, and overtime pays per year.
How Much Do HVAC Techs Make in South Carolina?
There has been an employment rise of 1.3% with a mean hourly wage of $24.1 and a mean annual wage of $50,160. Here are some statistics for the wages of technicians based on their level of expertise;
Entry-Level: $32,897
Mid-Level: $57,683
Master-Level: $70,041
Cities in South Carolina with the Highest Average HVAC Salaries
Here are some cities in SC that pay the highest and have companies that offer great benefits to individuals.
Columbia
Columbia is reported to be the highest paying, amongst others, with $24.31 per hour.
Lexington
Lexington is second with an average hourly pay of $26.17.
Aiken
Aiken, on the other hand, has an hourly salary for HVAC technicians at 23.32.
Charleston
Charleston has an average pay rate of $22.10 per hour.
Florence
Florence is reported to pay an average of $21.34.
Insurance and Tax Information For South Carolina HVAC
SC has no statewide basic business license; however, businesses may need to be registered with the Secretary of The State or with the Department of Revenue for business taxes such as payroll and sales. Having a license is a must due to the regulations and for safety purposes too. However, the license is issued by the Department of Labor with a jurisdiction filing fee of $175 to $350.
Contractors usually face lots of risks that need to be addressed to protect their businesses. Many contractors have some assets, including workers, equipment, tools, vehicles, etc.
Proper insurance coverage is important and helps the business deal with emergencies, which might include injuries, damaged equipment, project failure, etc. Here are a few insurance policies you can look into to protect your HVAC business;
HVAC Contractor General Liability Insurance
The Contractor Liability insurance policy is designed to help contractors in case they get sued. Many contractors and clients won't work with you until you show them that you are ready to provide a guarantee if something goes amiss.
It also keeps you and your customer safe from claims for slander, copyrights, libel, and other actions that violate the business's reputation.
Contractor Equipment and Tools
This insurance helps cover your routine tools and equipment when in use. The protection also extends to temporary storage areas on the site.
HVAC Installation Coverage
This is a type of floater policy that covers non-owned and owned properties when working on your job site. Floaters also cover transportation and make sure that you don't have to pay for any accidental damage.
HVAC Contractor Workers Compensation
If you are not eligible as an insured employer, you will need this policy if you have three or more people employed full or part-time.
Commercial Auto Insurance for HVAC Contractors
Some business owners have fleets of trucks, and it is advised to have these vehicles insured.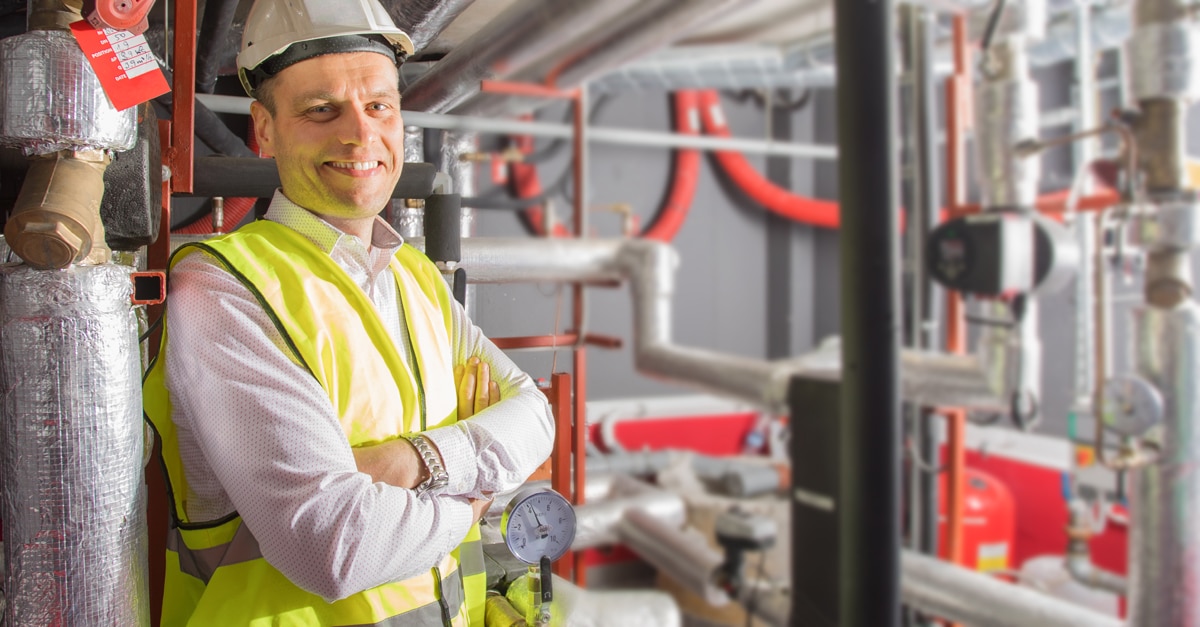 Conclusion
Taking the steps to get certified as an HVAC technician, or licensed as a contraction, helps to expand your possibilities within the field, which can only lead to higher salaries and professional recognition. With minimal applications, exams, and fees you can start pushing your career to its limits.
The HVAC job market is only due to expand, creating higher demand and with it a bigger payoff. Start investigating your options for certification in South Carolina today!
People Also Ask
After reading this article, there are a few more questions that people might have regarding HVAC contractors and what they can expect in South Carolina. To make this article helpful and provide you with all the information, here are some most frequently asked questions.
How Long Does it Take to Get an HVAC License in South Carolina?
Getting a license is quite easy; however, it is the qualification that matters. For a contractor, you must have a one-year experience to obtain a journeyman license. After that, you must wait and gain another 24 months of experience to qualify for the master's license.
Do You Need a Contractor's License in South Carolina For HVAC?
To work in SC, you must have either of the two: either a journeyman license or a contractor license to work legally.
Can I Get My South Carolina HVAC Certification Online?
Yes, there are online courses that provide you with good knowledge to obtain your HVAC license.
Looking For Information On Nearby States?
You might also be interested in HVAC licensing requirements in bordering states: