Dust is comprised of numerous things, including mold spores, insect parts, dander, lint, hair, and bits of food. Moreover, it also includes allergenic particles known as dust mites that are responsible for causing dust allergies all year round.
While homeowners take part in vigorous cleaning, it only stirs up more dust, putting more of it in the air. As a result, the air quality inside your home decreases, creating a problem for those with allergies.
This is where an air purifier for dust comes in. Let's see why you need to invest in such an air purifier and which one is the right choice!
At a Glance: Our Top Picks for Air Purifiers For Dust
Comparison of the Best Air Purifiers for Dust
IMAGE
PRODUCT

Our Top Pick

4-stage filtration
Best overall air purifiers for dust
Suitable for rooms as large as 360 sq. ft.

View Latest Price →

Comes with a smart sensor
Can handle up to 360 sq. ft.
Runner up in our list of best air purifiers for dust

View Latest Price →

Best Budget Option

Air quality indicator
Three stage filtration system
Best budget air purifier for dust

View Latest Price →

Best for pets and dust
6-stage purification price
Attractive unit with customizable design and color

View Latest Price →

3-stage filtration system
Best for smoke and dust
Can clean space of 86 sq. ft.

View Latest Price →

Best for mold and dust
CADR rating of 320 CFM
Can handle space of 460 sq. ft.

View Latest Price →

Best for dust mites
Can handle space to 350 sq. ft.
Comes with patented PlasmaWave technology

View Latest Price →
How to Choose an Air Purifier
Dust, as well as dust mites, are microscopic, making their elimination tougher. For this reason, the best air purifiers for dust must have the following:
True HEPA Filter
This is the most used filter since it has a powerful filtration process that can capture up to 99.97% of particles. In fact, it can even capture those as small as 0.3 microns! You need to be very careful when choosing the filter. When you hit the market to search for the best unit, you'll surely come across one that seems to be a great bargain. However, with such units, there's one term you must be aware of: HEPA-type.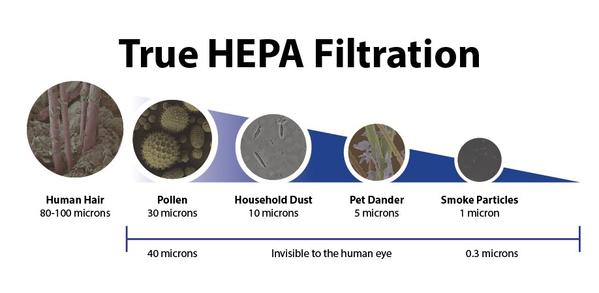 A HEPA-type filter hardly works as well as true HEPA filters do. In fact, there are hardly any quality standards, and you will most likely end up regretting your purchase.
The Right CADR Rating
The CADR rating basically informs you about the area that your purifier can clean the dust from at one time. In other words, the CADR mostly indicates the fan power of your purifier. Of course, the higher it is, the more dust the unit will be able to deal with.
Ionic filter
Having an ionic filter in your purifier is a great plus since it makes it easier to catch dust mites and dust.
Review of the Best Air Purifiers for Dust
Of course, cleaning and dusting alone cannot eliminate dust completely from your house. This means that the air you breathe in, even inside your house, is contaminated. An air purifier is an ideal solution for all dust-related problems but which unit should you go for? Have a look at these best air purifiers for dust.
Coway AP-1512HH
Decibel Level: 53.8 dB
# of Fan Speed Options: 3
Coverage Area: 361 sq. ft.
Dimensions: 16.81 x 9.57 x 18.31 inches
Weight: 12.35 pounds
We may earn commission from purchases made from our links, at no additional cost to you
Review
Apart from being excellent at getting rid of allergens and dust, this Coway purifier is also capable of removing household odors, bacteria, and mold. It is quite powerful and is capable of clearing up the air of a room as large as 360 sq. ft.
What makes this unit the best overall in our list of air purifiers is its four-stage purification system. Aside from the pre-filter and true HEPA filter which eliminates almost all pollutants and particles, there are two more stages. One is the carbon filter, which removes odor while the other is the ionizer, which gets rid of the airborne germs.
Another feature that makes the Coway 1512HH stand out is the special Eco Mode. Unlike other purifiers that work 24/7 even when the air is clean and fresh, this product gets switched off once it senses that the air around it is clean. This feature helps make this air purifier quite energy efficient!
Moreover, this unit comes with a long filter life so you won't need to replace the filters too often. The HEPA filter can last for up to a year while the carbon filter can last for 6 months. The unit is also available in two colors so you can choose the one which complements your house décor.
Bottom Line
The Coway 1512HH is an energy-efficient and smart unit that is a must-have. Its various features and efficient 4-stage filtration makes this is the best overall air purifier you can invest in.
Pros
Replacement filters are available at a cheaper price
Since it is highly energy efficient, it doesn't add too much to the energy bill
Compared to other purifiers on the market, this one hardly makes any noise
Cons
Blue light is too bright and can disturb your sleep
Winix 5500
Decibel Level: 27.8 dB
# of Fan Speed Options: 4
Coverage Area: 360 sq. ft.
Dimensions: 15 x 8.2 x 23.6 inches
Weight: 15.4 pounds
We may earn commission from purchases made from our links, at no additional cost to you
Review
The Winix 5500 air purifier comes in at a close second and is rated as one of the top air purifiers because of its unique and innovative PlasmaWave technology. You won't find this patented technology in any other air cleaners. This feature provides all the same air cleaning advantages that an ionizer does. However, it doesn't produce the ozone or harmful effects that ionizers do.
In fact, PlasmaWave is considered to be the safest technology of this kind and can eliminate toxic contaminants. It safely kills viruses and bacteria such that it doesn't irritate or aggravate asthma symptoms or allergies.
In addition, this unit features a true HEPA filter that can remove around 99.97% of allergens and dust from your house. There is a carbon filter as well that helps to reduce smoke and smells. However, the most notable feature of this unit is the smart sensor. The sensor monitors the air quality in a room and adjusts itself automatically to maximize the cleaning power.
Lastly, this Winix unit can handle rooms as large as 360 sq. ft., making it suitable for various office and home applications.
Bottom Line
While it has a seemingly simple design, this air purifier can even detect the slightest change in the air around your house. You can't go wrong with this quietly operating purifier.
Pros
Comes with an intuitive and user-friendly control panel
Efficiently gets rid of pet dander and dust, helping with allergies
Even when it's on the highest setting, it doesn't make too much noise
Cons
Replacement HEPA filters are a little expensive
LEVOIT LV-PUR131
Decibel Level: 27 dB
# of Fan Speed Options: 3
Coverage Area: 900 sq. ft.
Dimensions: 14.5 x 7.2 x 18.5 inches
Weight: 11.22 pounds
We may earn commission from purchases made from our links, at no additional cost to you
Review
One air purifier for dust that can surely give you the value for your money is the Levoit LV-PUR131. It comes with several notable features that make it a part of our list.
One important feature this unit comes with is the air quality indicator. This feature instantly informs you of the air quality of the room using the purifier in real time. It also provides tips and suggestions on how you can change the settings to get the best possible results.
The unit has three filtration stages to make the air clean and fresh. There's a pre-filter, an activated carbon filter, and a true HEPA filter. It also has numerous features that add convenience. For instance, there is a sleep mode which offers filtration in such a way that it doesn't disrupt your sleep. Moreover, you can also set a timer for up to 12 hours to have this unit switched off automatically.
Bottom Line
This is another air purifier that is quite effective at removing dust mites as well as other allergens thanks to its true HEPA filter. While this is less expensive than many other options present on the list, it promises comparable results.
Pros
Works silently
Quite efficient at filtering out dust
Easy to set up and starts working right away
Cons
The change filter indicator light can be a little misleading
Rabbit Air MinusA2
Decibel Level: 51. 3 dB
# of Fan Speed Options: N/A
Coverage Area: 815 sq. ft.
Dimensions: 23.9 x 22.5 x 10 inches
Weight: 23.4 pounds
We may earn commission from purchases made from our links, at no additional cost to you
Review
The Rabbit Air MinusA2 is truly the best option for you if you have pets around. It offers an unparalleled 6-stage purification process which results in the freshest and cleanest air possible.
There's a pre-filter which captures the large particles which in turn extends the life of other filters. Next, the medium filter traps the dust particles and large allergens. After that, the BioGS HEPA filter, which is an extended life version of the true HEPA filter, captures the smallest mold, pollen, dust, pet dander, and allergens. This filter can last for up to 3 years.
The fourth stage is the carbon filter that eliminates chemical vapors and odors. Then comes the customized filter which allows you to customize the purifier to suit your needs. You can select from odor elimination, pet allergies, toxin absorption, and germ defense. Finally, the ion generator makes an ionic field that neutralizes the airborne contaminants without producing any of the harmful ozone.
Another great feature of this Rabbit air purifier is that it allows you to customize the front panel in terms of design and color both. You can select from various artistic designs to suit your needs. Plus, this is a wall mountable unit, which means that it can be camouflaged as a work of art in your bedroom.
Bottom Line
When it comes to this unit, its 6-stage filtration process hardly leaves any pollutants, dust or allergens behind. So, for the removal of dust mites and dust, and to get rid of pet dander, this air purifier is our top choice for pet owners.
Pros
Works well to remove odors and allergens
Since it is a wall mountable unit, it can be installed anywhere
Brushless motors used in this model last longer and are highly efficient
Cons
If the unit loses power, all the settings are reset
LEVOIT LV-H132
Decibel Level: 25 dB Low
# of Fan Speed Options: 3
Coverage Area: 86 sq. ft.
Dimensions: 8.5 x 8.5 x 14.5 inches
Weight: 6.5 pounds
We may earn commission from purchases made from our links, at no additional cost to you
Review
The second Levoit product on our list, the LV-H132 is a compact air purifier that is the ideal option for anyone looking for a convenient air purifier that gets rids of dust and smoke. Given its small size, it is perfect not only for personal purification at home, but it is one of the best options to take along while traveling as well. It can handle space of up to 86 sq. ft., making it the ultimate travel companion.
One major advantage of this high-quality air purifier is the 3-stage filtration system. The 3 stages include a pre-filter, a true HEPA filter, and the activated carbon filter. All three filters work to remove odors, toxins, and pollutants from the environment.
Additionally, this air purifier includes a nightlight that has two brightness settings. Since you can choose the brightness level you want, adding this to your bedroom won't interfere with your sleep.
Bottom Line
If you love to breathe pure and clean fresh air, you need to invest in this model. Given its small size, you can bring fresh air to your living room or even right next to you in your office!
Pros
Very sleek and small so you can put it almost anywhere
Two levels of nightlight settings make it perfect for bedrooms
With the three speeds, you can run this purifier how you want it
Cons
You might experience a burning smell during the first few weeks of operation
Honeywell True HEPA Allergen Remover
Decibel Level: N/A
# of Fan Speed Options: N/A
Coverage Area: 465 sq. ft.
Dimensions: 10.83 x 20.08 x 22.32 inches
Weight: 17.26 pounds
We may earn commission from purchases made from our links, at no additional cost to you
Review
It is common knowledge that for an air purifier to be effective in getting rid of dust, it must have high-quality filters along with a powerful fan that can cover up a large area. However, you'll only find a handful of such products that don't come with a hefty price tag; fortunately, this Honeywell unit is one of them.
This Honeywell air purifier has a high CADR of 320 CFM as well as powerful air filtration, making it one of the best purifiers for mold and dust available today at a low price. Its air filtration process is different than that of most air purifiers. There is only one pre-filter along with a true HEPA filter to deal with dust mites and dust. In fact, the HEPA filter is known to be one of the best available.
In addition, its fan power is something that can't be underestimated. It can run as high as 5x ACH to serve you better. The high fan power also makes it suitable for covering up an area of 460 sq. ft.
Bottom Line
While many point out that this unit lacks an electrostatic filter media or some kind of ionizer, the truth is that it doesn't really need any of this. It can do a better job than other units only with its HEPA filter. Overall, this unit will ensure clean and pure air inside your house!
Pros
Available at a very affordable price
Size of the purifier is quite convenient
Higher levels offer a superior flow of air
Cons
Unit emits a horrible chemical odor during the initial days of operation
Winix 5300
Decibel Level: 27.8 dB
# of Fan Speed Options: 5
Coverage Area: 360 sq. ft.
Dimensions: 14.9 x 7.8 x 23.6 inches
Weight: 17 pounds
We may earn commission from purchases made from our links, at no additional cost to you
Review
Winix has made quite a name for itself thanks to its air purifiers. What's great about this air purifier is that it combines numerous air cleaning technologies. As a result, not only can it deal with dust issues but with other indoor contaminants as well.
With this air purifier, you get three kinds of technologies. The true HEPA filter combats dust mite waste, dust, as well as other indoor allergens. Meanwhile, the activated carbon filter ensures your house smells fresh by reducing the household odors. Finally, the PlasmaWave technology neutralizes the pollutants in the air.
PlasmaWave technology is a signature of Winix air purifiers, giving it an edge over other air cleaners. The technology not only enables the unit to kill airborne bacteria and viruses but also to neutralize the chemical odors and vapors.
For many homeowners, this is an ideal option for dust as it can clean up a space of up to 350 sq. ft., which is the size of most bedrooms and living rooms. For its price, it is a real bargain when you consider all the powerful features it has.
One more impressive feature is the built-in air quality sensor. Using these sensors, the unit can adjust automatically and work at full power when it senses a higher amount of contaminants in the room. As a result, dust and allergens are eliminated really quickly before they cause an issue.
Bottom Line
This Winix purifier is the one to go for if you're looking for a model that efficiently gets rid of dust and dust mites. Despite its powerful and innovative features, buying this model won't put a big dent on your pocket.
Pros
A great option for getting rid of smoke
Has whisper-quiet operation, even on the highest setting
Energy Star certified purifier which means it is energy efficient
Cons
Air quality sensor doesn't work well and is a little insensitive
Blueair Blue Pure 311
Decibel Level: 53 dB
# of Fan Speed Options: 3
Coverage Area: 388 sq. ft.
Dimensions: 25 x 13.1 x 12.9 inches
Weight: 11.03 pounds
We may earn commission from purchases made from our links, at no additional cost to you
What Recent Buyers Report
Customers recommended this air purifier for dealing with various types of smoke, allergens, and dust. They mentioned how well it performs in large rooms, and it can even cover several small areas simultaneously. Buyers loved the night light and how silent the unit runs.
Why it Stands Out to Us
The first aspect that catches our attention is the round design. The outer housing doesn't merely look elegant, but it also serves as the initial filtration when dust enters the device. Thanks to the 360° intake, the purifier can draw in dusty air from all directions, improving its performance.
The air changes per hour are set at five, so you'll receive fresh air free of dust every 12 minutes. There are three light indicator colors, each corresponding to a different air quality level. For a peaceful night's sleep, you can turn off the indicator while the device continues to run silently.
Bottom Line
The Blueair Blue Pure 311 is an excellent choice if there's loads of dust around your home and it irritates your sinus or lungs. It's a magnificent choice for asthmatics, especially when dust leads to breathing problems. You can place it in any large room and watch it go to work throughout the day and night with three filtration stages.
Pros
Outer fabric pre-filter
Activated carbon for foul odors
Real-time auto-adjusting sensor
Soft, whisper levels for low noise
HEPA filter for dust, pollen, and other fine particles
Cons
Challenging to adjust settings
High demand results in low stock
Partu HEPA Air Purifier BS-08
Decibel Level: 48 dB
# of Fan Speed Options: 3
Coverage Area: 160 sq. ft.
Dimensions: 9.6 x 9.6 x 17 inches
Weight: 5.29 pounds
We may earn commission from purchases made from our links, at no additional cost to you
What Recent Buyers Report
Clients were impressed with the concentration of air cleaning when the purifier is at its highest setting. While there's soft white noise, it performs better at that level than the first two speeds. Those buyers with dust allergies remarked the difference to their health after a few days.
Why it Stands Out to Us
This delightful unit has a sleek, black design that has a stark contrast to the rainbow collection of indicator lights. The best area for the ultimate performance is 160 sq. ft, covering small to medium rooms. There are three speeds you can set it at depending on how much dust you need it to clear.
Of course, the performance comes from its 3-in-1 filtration process. You'll receive pre-filter, activated carbon, and HEPA layers. There's also a membrane net and mesh scaffold to prevent carbon leaking and to prolong the HEPA filter's life.
Bottom Line
Due to the high demand for the filters, you may often find them out of stock. However, you'll enjoy the dust-free air that it provides while also eliminating VOCs, odors, and other allergens. It also helps that the purifier looks fantastic in any setting.
Pros
Three fan speeds
Lightweight design
3-in-1 true HEPA filtration system
Iridescent night light with seven changeable color
Effective against dust, pet dander, odors, and more
Cons
Low static noise on highest speed setting
Replacement filters are always in demand
How Can an Air Purifier Help Minimize Dust?
Usually, the heating and cooling systems installed in workplaces or homes come with a filter that traps all unwanted elements. However, such filters are highly ineffective; on average, filters hardly ever amount to anything. The material of the filter is made using course fibers with large gaps in between, allowing most of the dust to pass through easily.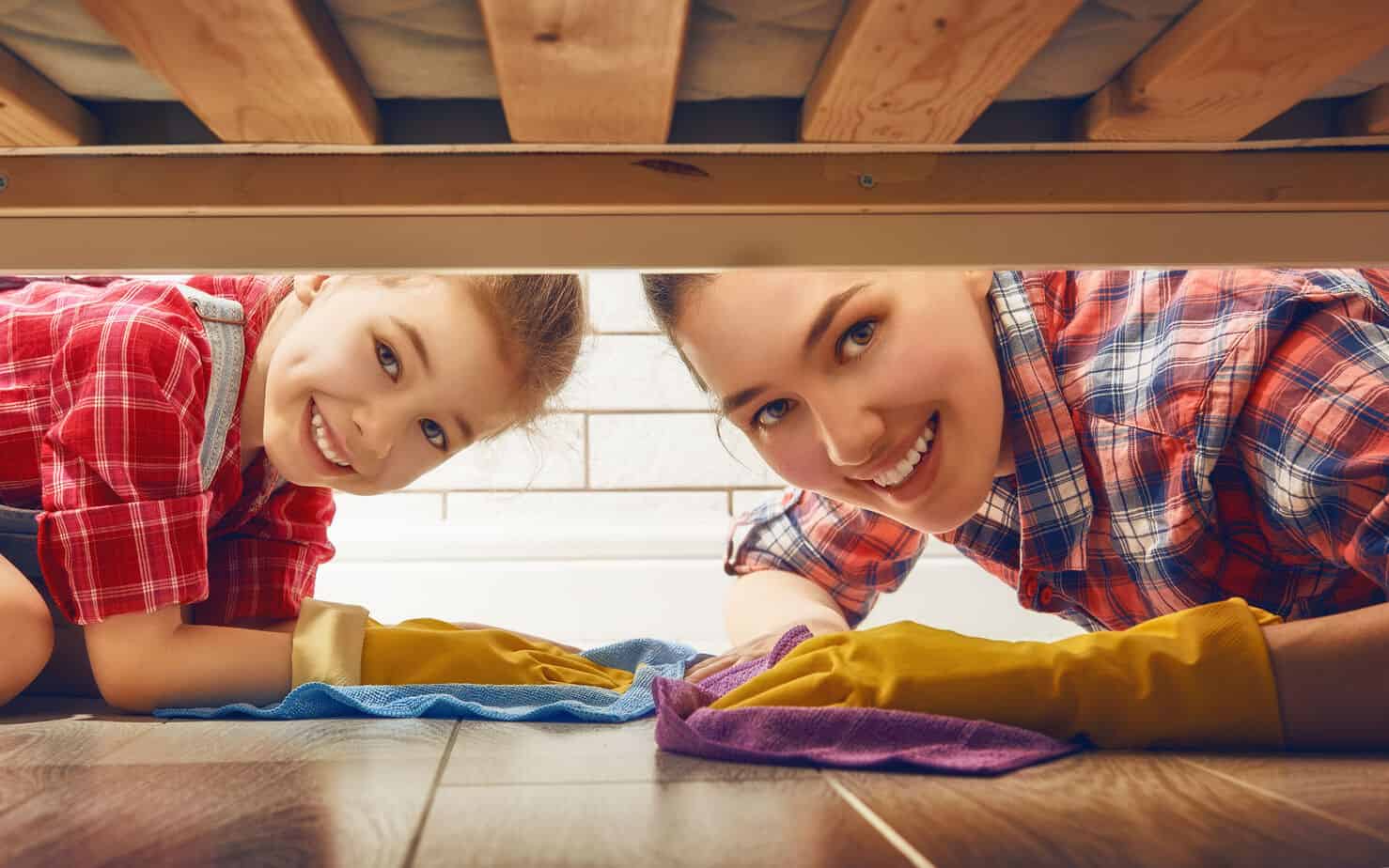 An air purifier, however, comes with a fan that circulates air within a closed environment. So, as the air is drawn into the filtering system, the particles of dust are sucked in too and are thus trapped inside the filter.
Next, clean air makes its way through the filter and is then released into the room. As a result, this continuous operation improves the air quality within a certain parameter. Of course, it's impossible to remove all the dust from your environment; however, there will be a significant difference when using an air purifier.
What Makes an Air Purifier Great for Handling Dust?
We've discussed in detail which are the best air purifiers for dust. However, what makes them excellent for this choice, and why are they so good at the function? Here's a quick look at the answer.
Pre-Filter System
Dust doesn't merely consist of small particles. The term is usually reserved for a collection of items that can trigger your allergies, such as pet dander, loose skin pieces, and floating dirt. The HEPA filter can only manage small portions at a time, which is where the pre-filter comes in handy. It'll prevent large, dusty items from entering the device while sticking to the filter.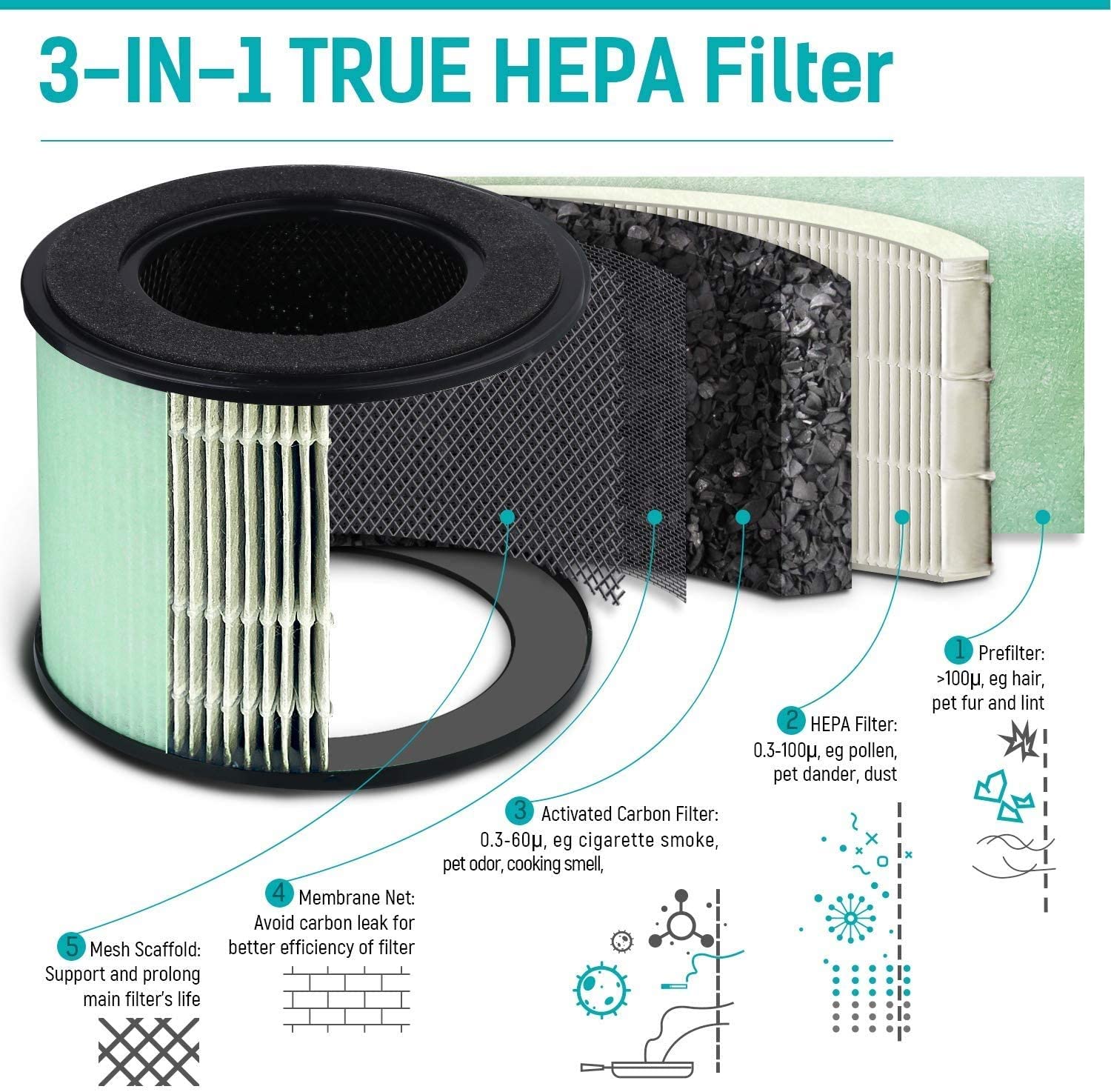 HEPA Filter
Once the pre-filter eliminates the large substances, the HEPA filter goes to work on the small particles that are smaller than 0.3 microns. 
While the activated carbon layer helps with VOCs and odors, it's really the HEPA section that takes care of that dust for you. However, it needs the pre-filter to handle the big dust first.
Clean Air Delivery Rate
The CADR determines how much air the purifier can clean within a given area, measured in cubic feet per minute (CFM).
The reason why this aspect is so significant is so that you can judge whether the device can eliminate the amount of dust in your room size. 
Air Change Per Hour
Another vital aspect is the ACPH. Purifiers have different rates, which you can sometimes set depending on the model. If you live in a region that has a high concentration of dust, you should find a device that changes the air regularly.
How to Use an Air Purifier to Keep Dust Down 
An essential aspect of owning an air purifier is knowing where to place it so that it keeps the dust at bay. Location is key, as a misplaced device means you won't receive the most effective service. Here are a few points to look at when deciding where to put it in your home or office:
Where Should You Put An Air Purifier For Dust?
Close to the worst air pollutants. The best place to put a purifier is where the highest concentration of dust or contaminants are. You can use your eyes, nose, or allergies to determine where this location is, or you can obtain an air quality monitor if it's not built into your device.





Three to five feet off the ground. Air moves horizontally and vertically within interior spaces, based on motion and temperature. Warm air rises and cold air sinks, which is why you should place your purifier off the ground to capture the dust during that motion.





Amidst the highest airflow. While these units have fans to draw in the air, every bit of external help is appreciated and makes the work less challenging. If you position it near doors, walls, and windows, the natural air circulation will help push the dust toward your purifier.





Not in corners. Air doesn't circulate well in corners, nor will your purifier be able to have much effect on the rest of the room. Keep them well away from these sections.





Avoid high humidity. Kitchens and bathrooms create dense air that's harder for purifiers to clean. Sure, they'll still get the job done, but the HEPA filter's capacity to clean will rapidly decline.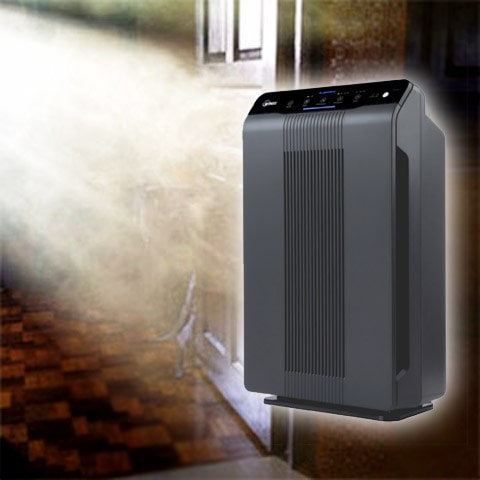 Aspects to Consider Before Buying
Air purifiers are crucial for making the environment inside your house pollutant-free. With the right product, you can reduce pet dander, pollen, dust, and mold growth as well as other indoor pollutants. To ensure you have the right air purifier, you must consider the following aspects:
Size of the Room
Air purifiers are only capable of purifying a limited area that has been specified by the manufacturer. So, when you purchase one, you must ensure that it is capable of handling your total room space. Remember that an air purifier that has been particularly designed for small spaces cannot purify the whole house.
Noise Level
The level of noise made by the purifier is quite an important factor to consider. This factor becomes even more crucial to consider if you plan on installing the air purifier in your bedroom. Some models tend to make excessively loud sounds that can disrupt your sleep, so you have to pick carefully.
Conclusion
While it is nearly impossible to get rid of the dust present in your house completely, an air purifier can help to keep it under control. In fact, an air purifier not only acts as your best defense against dust pollution, but it also helps to keep the population of dust mites down.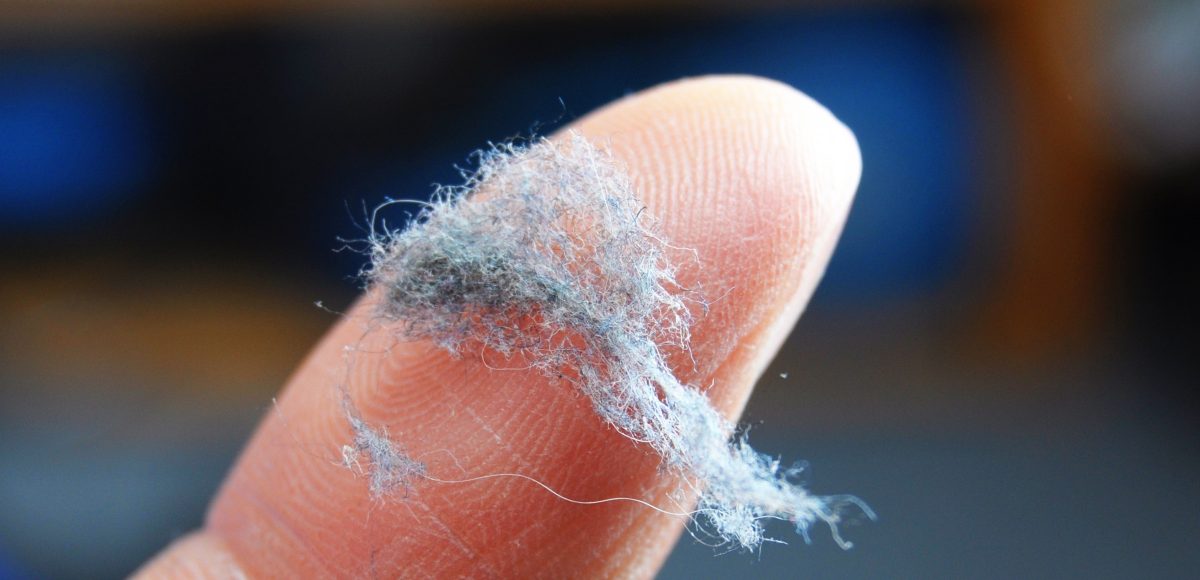 People Also Ask
In case you have any questions after reading our article, here are a few FAQs worth taking a look at before you leave.
How Do You Blow Dust Out of an Air Purifier?
Blowing the dust out of an air purifier is a bad idea, especially if you have chronic allergies. All you're doing is returning the particles to your room. Some HEPA filters can be washed, while you can use a small vacuum cleaner for others.
How Much Dust Do Air Purifiers Collect?
True HEPA filters remove 99.97% of the dust from the air. It usually eliminates particles that are 0.3 microns in size. How much dust it collects is relative to the filter's size.
Do Air Purifiers Reduce Dust?
Yes, they most certainly do. It's one of the best ways to eliminate dust in your home.
Does the Kind of Filter in My Air Purifier Matter?
There are various filter types in purifiers, and not all of them cater to dust. For instance, activated carbon deals with VOCs and odors, while ionizers treat the exiting air for viruses and other contaminants. You should find units that have pre-filters for large air-borne substances and HEPA filters for the small dust particles.
How Often Should I Change the Filter in My Air Purifier to Combat Dust?
In the first few months, you should focus on cleaning it every 30 days since that will be the period with the heaviest concentration. Thereafter, you can change your HEPA filter every year and your pre-filter every month.
What is Dust?
Dust is the collective term for fine, solid particles that travel in the air and settle on objects in your home or office. It can consist of dead skin cells, pet hair, sand, or bugs.