Skillful technicians are always in demand in Maine for its cold and snowy winters. Keeping the residents comfortable all-around the year requires HVAC professionals in the region.
Getting enrolled in a well-known HVAC school can help you ace your technical skills. You can pursue your career in this field, and proper training would help you find a lucrative job. To help you out, we have done the research and narrowed it down to some of the finest HVAC schools in the region.
Let's have a look!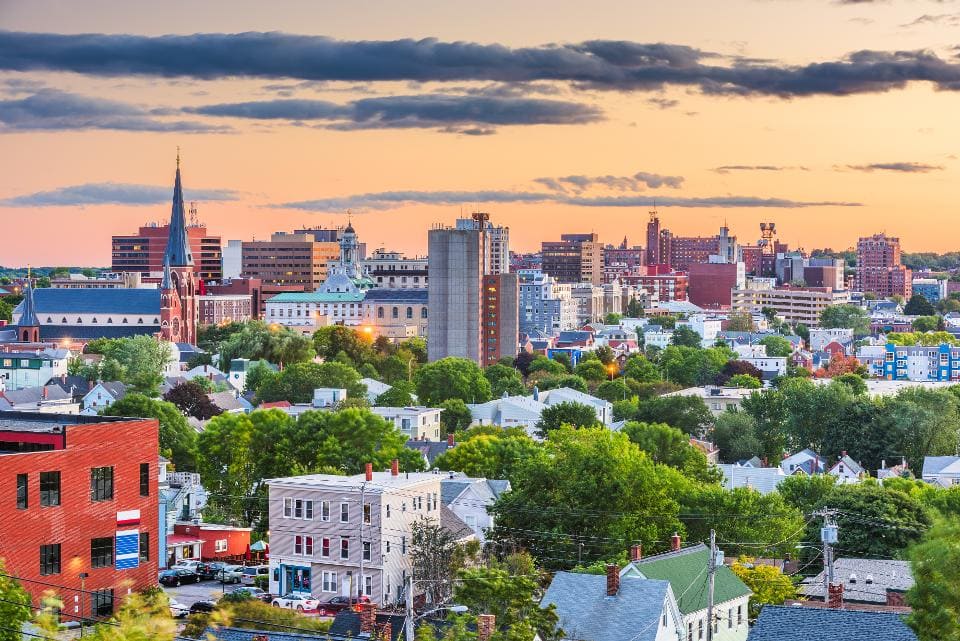 Requirements to Be an HVAC Technician in Maine
HVAC technicians have a thriving demand in Maine, where heating systems are essential for surviving the frigid winters. There are generally no requirements for an individual opting for an HVAC career. While there are no statewide regulations regarding HVAC workers, it ultimately depends on the employer to set criteria.
However, some cities might require you to obtain EPA Section 608 certification. This is especially necessary for those technicians across the state working with refrigerants.
Similarly, you might need an electrical permit in some cities of Maine for wiring installation, while others need an additional building permit for the development of HVAC systems. Apart from that, there is no state license specifically for HVAC professionals.
Although there is no educational requirement to practice as an HVAC professional in the region, most of the employers prefer anyone with at least a diploma. Getting admission into a reliable HVAC institute will provide the necessary knowledge and training to lead a successful life in this career as a skilled HVAC technician.
Overall, different regions in Maine have variable requirements for working as a professional HVAC technician. You are encouraged to contact city administrators in order to learn all about the criteria before getting into the field practically.
Salary and Job Outlook in Maine
HVAC professionals are expected to have ample job openings throughout the year. In fact, according to BLS, there is a 16 percent increase nationwide in vacancies in this industry.
One of the major factors in this regard is the concern of the community for the environment. There is an increased focus on energy conservation as well as pollution reduction in the last decade. This ultimately leads to system up-gradation or even replacement of old ones with eco-friendly units.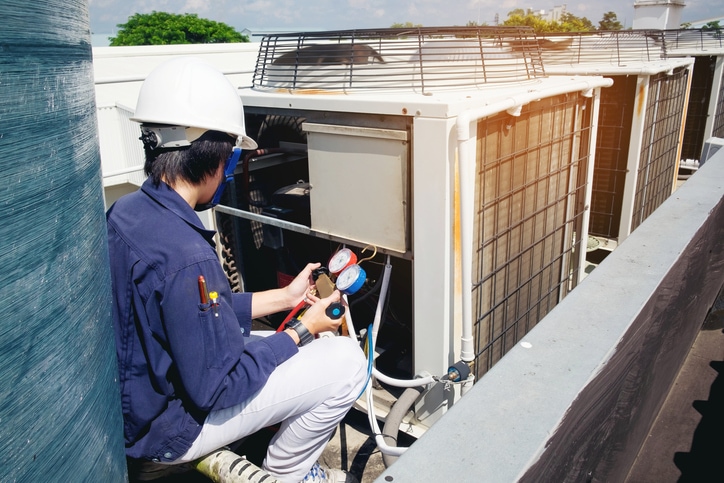 Moreover, since the units need to be replaced every 10 or 15 years, you will always be in demand. When it comes to money, HVAC technicians make a good living in Maine. They get work during normal business hours. However, this might extend to evenings and even holidays depending on the needs of the customers in winters.
Most of the HVAC technicians work with a contractor in the region. Moreover, there are chances to get into construction companies as well. Working in the HVAC field is financially rewarding plus offers a comfortable environment to work in.
According to BLS statistics, an HVAC technician can earn $23.65 per hour. That means the average annual salary is about $49,200. To add on, a person with education and experience can make as much as $63,220 in Maine.
List of the Top HVAC Schools in Maine
Who does not want stability in their career? A reliable HVAC institute is always a good option if you intend to mark your position in the trending HVAC industry. This section aims to review some of the best HVAC institutes in the region. All these schools train you to become a reputable technician.
MEMA Technical Education Center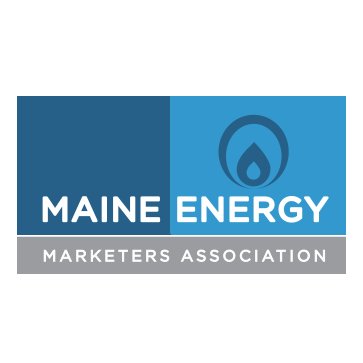 Address: 25 Greenwood Road Brunswick, ME 04011-0249
Phone: (207) 729-5298
List of Programs
Specialty Training Courses
HVAC-R Professional Certification
AC and Refrigeration Certification
Our Review of the Program
MEMA Technical Education Center is probably the top HVAC institute within the city. It offers various career options to go for. The major program includes Oil burner technician training, specialty training courses, and propane and natural gas training. You can get certification in AC and refrigeration, plus this institute grants you a professional certificate in heating and cooling systems.  
They have the best staff that not only trains you professionally but also works on your growth development as well. Supported by over 300 companies around the city, this institute helps you during job placement as well. The trainers continue to encourage you during all the phases to bring out your true potential.
MTEC is good for those interested in working with heating and cooling systems. It provides all the necessary hands-on training needed to become a reputable HVAC professional in the ventilation, air conditioning, heating, and refrigeration industry.  
The environment is great, plus the class timings are adjustable in order to meet the hectic routine of students. You get to work in a 2400 sq. ft. lab with all the equipment you will encounter out in the field. One of the best things is that this institute offers comprehensive courses, which means you will be on your way to a successful career in almost 3.5 months.
Northeast Technical Institute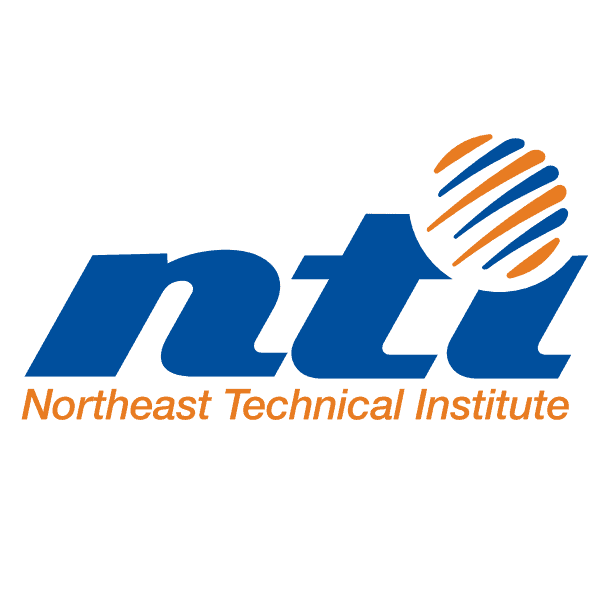 Address: Northeast Technical Institute, Scarborough, Bangor, and Auburn, Maine
Phone: 1-800-447-1151
List of Programs
HVAC/R (Heating, Ventilation, Air Conditioning, and Refrigeration)
Our Review of the Program
Another recognized HVAC institute in Maine that delivers its utmost services to the community is Northeast Technical Institute. This school aims to offer instruction through class knowledge as well as hands-on experience in order to meet professional goals.
The trainers bridge the gap between theory and practical application to help the students learn innovative and necessary skills. They offer a learning environment and give students a deep understanding of current issues with heating and cooling systems. This helps the students in obtaining productive employment and reputation in the workplace.
The HVAC-R training program at this institute covers theoretical knowledge as well as hands-on training for installation, replacement, and maintenance of HVAC systems in the region. You can join classes either in the morning or evening in order to suit your schedule.
Graduates get multiple opportunities in the field as they are well-trained in all areas of heating, cooling, ventilation, and air-conditioning repair maintenance. Moreover, the hands-on training fosters a solid foundation to tackle the latest equipment and technologies.
During the 27-week or 51-week program, depending on what you choose, you get to learn all about HVAC systems and can effectively protect the environment by ensuring that all systems run efficiently. All in all, Northeast Technical Institute provides relevant and up-date education to its students.
Southern Maine Community College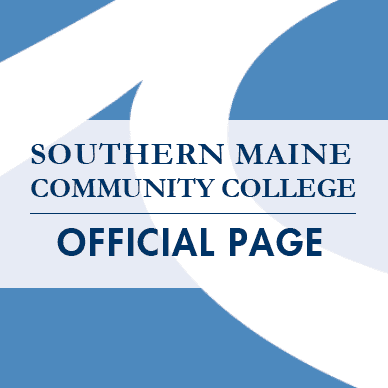 Address: 2 Fort Road, South Portland, Maine 04106
Phone: 207-741-5800
List of Programs
Associate Degree in Heating, Air Conditioning, Refrigeration & Plumbing
Our Review of the Program
Southern Maine Community College provides the best knowledge of HVAC systems. It offers an associate degree in Heating, Air Conditioning, refrigeration & Plumbing that takes 4.5 semesters. This 65-credit-hour program requires you to take at least 15 credit hours per semester in order to complete the degree in time.
This program prepares students to work with heating and cooling equipment. You learn to work safely with refrigerants and assembling of warm air, heat, as well as hot water systems.
With an experienced staff, this institute trains students in the installation, repair, and maintenance of all HVAC systems to serve the community. Moreover, the students get hands-on training in the lab where they get a practical approach by experimenting with HVAC equipment.
All the graduates are assisted in job placement, plus they are encouraged to pursue a stable career in this field. The technicians are fully prepared to work with complex systems out in the field. This program is specially designed to train people for entry-level plumbing and technician employment.
Overall, this institute does its best to transform individuals positively so they can contribute to the community in the best way possible.
Eastern Maine Community College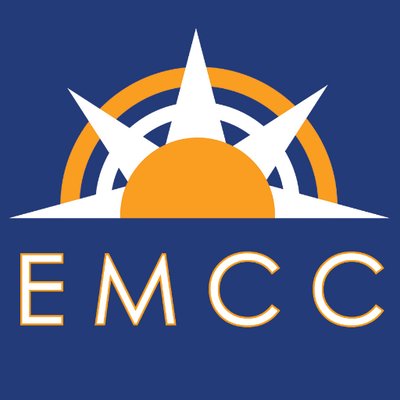 Address: 354 Hogan Road, Bangor, Maine
Phone: (207) 974-4600
List of Programs
Refrigeration, Air Conditioning & Heating
Our Review of the Program
Eastern Maine Community College is surely a great place for students to learn all the essential skills in air conditioning, heating, and refrigeration. Here, each individual is properly trained with the knowledge and skills of maintenance and installation of HVAC systems for career advancement.
All the trainers have extensive field experience. With the innovative, quality education and full support of the trainers, you are likely to achieve success in your career.
Another good thing is that the trainers offer complete guidance during each phase of your job placement. To put in a nutshell, the student gets to have career counseling for life as this institute assists its graduates in securing a reputable job even in today's economy.
The hands-on training in the lab gives you enough knowledge of hydronic and refrigeration piping systems installation as well as analysis of HVAC systems. All the graduates get licenses and certifications in the respective program. They can easily find jobs and are fully encouraged to make the most of the opportunities.
The degree can be completed in 4 semesters with a total of 64 credit hours. The school strives to offer a positive environment to its students in order to sharpen their skills by helping them at each step.
Conclusion
HVAC technicians have ample opportunities in Maine as cold winters require frequent maintenance and replacement of heating systems in the commercial as well as residential buildings. Anyone who is interested in earning good money needs proper training to become a professional technician. The above-reviewed schools promise to deliver their top-notch services to help you pursue certification in this trade.
Other HVAC Schools
Here are some other HVAC school reviews: