While the state of Virginia is known as Old Dominion for its long history, it is also quite a prosperous state, with employers like the Federal Government and Navy driving much of the economy. Virginia has a humid subtropical climate and it becomes increasingly warmer and more humid farther south and east. It experiences quite large temperature differences between summer and winter, meaning the need for HVAC systems is high.
Getting a job in this state as an HVAC technician assures you of a stable and secure career, due to the growing needs of the population. You will also be able to get a quality education from one of the many great schools and technical institutes for both HVAC training and engineering.
Requirements to be an HVAC Tech in Virginia
There are three levels of licensing you can obtain as an HVAC Technician in Virginia; contractor,  master, and journeyman. The good news is that if you are already a licensed journeyman or master in another state, you can sit for the exam for the same level in Virginia.
To obtain a journeyman license, you must have either a bachelor's degree in an engineering related curriculum or a certain amount of experience in the trade (as per the rules of the state body). Similarly, to obtain a master license, you need one of two things; a year of experience as an in-state licensed journeyman or a minimum of ten years experience verified by certified affidavits from employers or others in the field.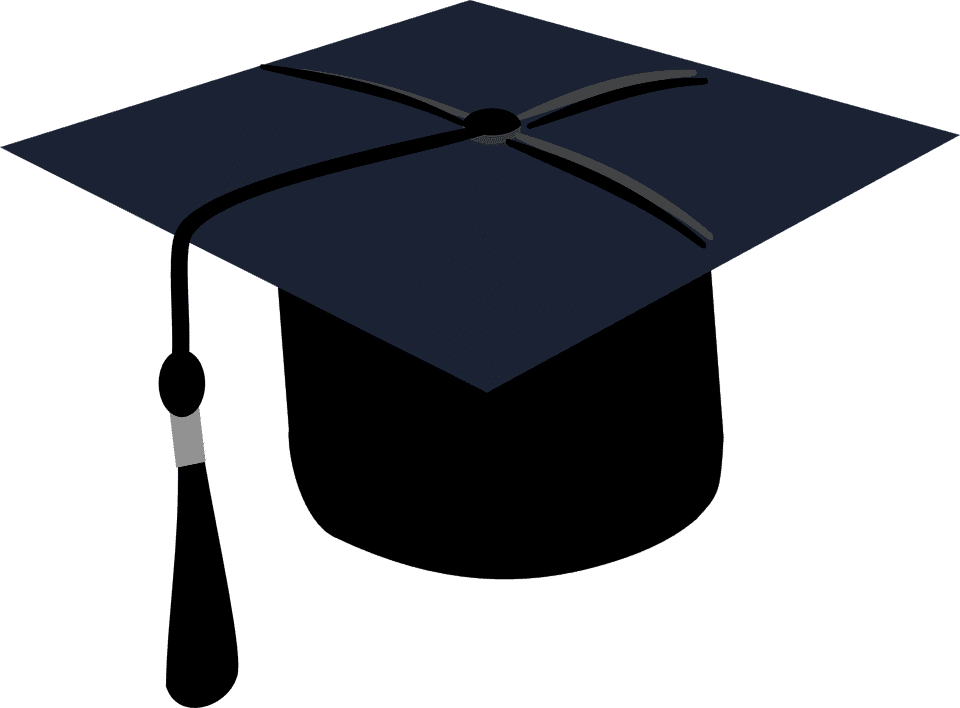 The third category of license is a contractor. You can apply and test for three categories: A, B, and C. A contractor's license is mandatory any time a project has a budget over $1,000. The Class A contractor licensing allows HVAC contractors to work unlimitedly on any project, no matter how large. They have no monetary cap restricting them. Class B contractors can work on individual projects up to a cost of $120,000. They may not amass projects totaling more than $750,000 annually. Class C contractors can work on projects with costs less than $10,000. They cannot accept projects worth more than $150,000 combined annually.
HVAC engineers in Virginia require a minimum of a four-year bachelor's degree to join the profession, and the preferred discipline is mechanical engineering to enter this field.
HVAC Tech Salary and Job Prospects in Virginia
Virginia pays well for highly qualified HVAC techs. In 2017, median technician wages averaged $22.77 per hour. HVAC Technicians earn an average yearly salary of $48,560, with salaries ranging from $28,400 all the way up to $69,660.
Wages for entry-level techs fluctuated between $13.88 up to $31.99 per hour. The state had an average median salary of $47,370, which is a higher wage than in many other states.
As you can see, the more experienced you are, the higher your salary and the more likely it is that you will get better projects. So it is recommended to go for the best certifications and qualifications that you can achieve.
Top HVAC School in Richmond
Fortis College

Heating, Ventilation, Air Conditioning and Refrigeration (HVAC) training program
The HVAC program at Fortis includes training in computerized diagnostics so students will be able to service and repair modern systems for commercial refrigeration, gas heat, heat pumps, and air conditioning.
Students learn how to maintain and troubleshoot residential, commercial, and industrial HVAC systems. They also learn to apply theory and principles taught in class and lab settings so they can acquire the ability to develop, select, operate, and test a wide variety of heating, ventilating, and air conditioning equipment.
The program at Fortis in Richmond prepares students for entry-level employment as an HVAC Technician. Other jobs that graduates can do include, HVAC mechanics and HVAC installation.
Other Top HVAC Schools and Colleges in Virginia
Advanced Technology Institute

Option 1: Associate in Occupational Science (A.O.S.) Degree
The program allows students access to modern test equipment and tools used in the HVAC industry. Students spend time in the classroom and shop to gain practical knowledge and experience while receiving training by seasoned HVAC technicians.
It is meant to prepare graduates for entry-level employment in the HVAC industry and also provides the grounding for taking the HVAC Excellence or other industry related certification exams like the Section 608 EPA and R410A Refrigerant and Handling Certification.
An interesting aspect of this program is the Service Management coursework, which provides students with knowledge of business management, customer service, communications skills, employee relations,and  inventory management, as well as gives an understanding of business financial reports. This is particularly useful if you plan on starting your own business.
Students attend class four (4) days per week, and the program length is 21 Months. Total credits are 68 and the cost is around $38,760 for tuition and fees
Option 2: Undergraduate Certificate in Air Conditioning & Heating Technology (Diploma)
ATI is an authorized ESCO and Nate Testing center which offers EPA approved refrigerant handling certification. It offers full-sized air conditioning units to practice on.
The Air Conditioning and Heating Technology diploma program provides both practical knowledge, experience in the classroom, and training from seasoned HVAC technicians.
The program is suitable for people seeking entry-level employment in the HVAC industry who want to prepare for HVAC Excellence or other industry related certification exams like the Section 608 EPA and R410A.
The program length is 60 weeks and requires 48 credits.  The cost is about $27,360 for tuition and fees.
Central Virginia Community College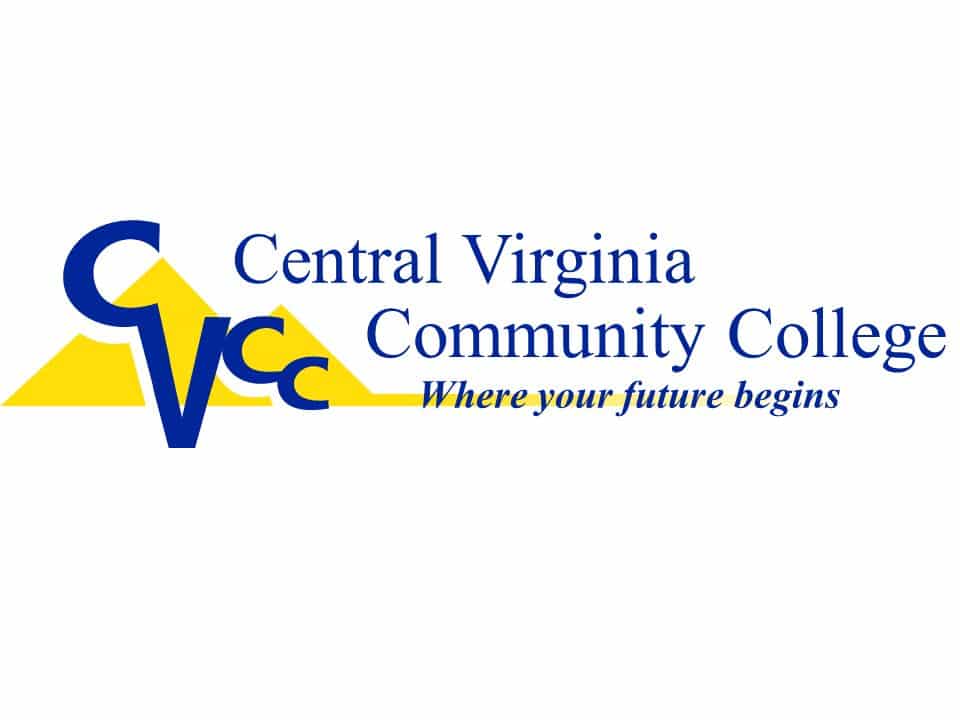 Heating, Ventilation, & Air Conditioning Career Studies Certificate
This program is designed to impart skills in heating and air conditioning, including advanced skills in heat pumps, controls, electricity, and circuits for an entry-level installer or service assistant.
The curriculum is a mix of hands-on labs and theory subjects. It prepares students for employment in areas like diagnosing, troubleshooting, servicing, and repairing air conditioning, refrigeration, and heating systems.
The program length is one year and requires 29 credits to complete.
Center for Employment Training
HVAC Specialist
This program features hands-on HVAC job training and provides you with the skills required for installing or servicing air conditioning, ventilation, or heating units. Topics like hand tools, equipment, plumbing, safety, and basic electricity related to HVAC maintenance and repair are covered.  In addition, the fundamental concepts of soldering, silver brazing, ductwork, and refrigeration are studied.
The program usually takes 7-8 months to complete and jobs that you can take on after the program include HVAC Installer, Service Technician/Helper, Refrigeration Mechanic/Repairer, and Air Conditioning Installer/Service Technician.
The cost for this program is $11,578, including books, project supplies, and tools.
Eastern Shore Community College

Career Studies Certificate in HVAC
This 15-credit certificate program is designed to impart the necessary skills for employment as technicians in the heating, ventilation and air conditioning (HVAC) field. Graduates will receive a nationally recognized certificate of achievement in electrical, air conditioning, oil heat, and heat pumps, and the classes will count toward both the Journeyman and Masters state licenses in HVAC.
Northern Virginia Community College

Associate Degree Air Conditioning and Refrigeration Program
Also known as NOVA, this community college offers an excellent two-year program that can add a lot of value to people seeking a start in the HVAC industry.
The first level is a Career Studies Certificate which is five program courses and one elective. The second level is the A/C and Refrigeration Certificate which requires one more program course, English, physics or math, and one additional elective. To obtain the associate's degree, you need to complete six more courses, plus three additional electives.
HVAC Engineer Salary and Job Prospects in Virginia
Entry-level HVAC engineer jobs usually require a bachelor's degree in HVAC, architectural engineering, mechanical engineering, or engineering technology. According to the U.S. Bureau of Labor Statistics (BLS), mechanical engineers earned a yearly salary of approximately $87,140 on average in May 2014, across the nation. The median salary was $83,590.
You can expect better pay with a master's degree and with additional years of experience. Licensing is required by various states and localities for HVAC engineering professionals. HVAC engineers can also specialize within the field and get professional certification through the American Society of Heating, Refrigerating, and Air-Conditioning Engineers. In many states, you cannot legally use the title "engineer" unless you are a licensed Professional Engineer.
While employment prospects for HVAC mechanics and installers during the 2014-2024 decade are expected to have a projected growth of 14%, mechanical engineers can expect only a 5% increase in employment opportunities.
Top Colleges and Universities for HVAC Engineers in Virginia
Virginia Tech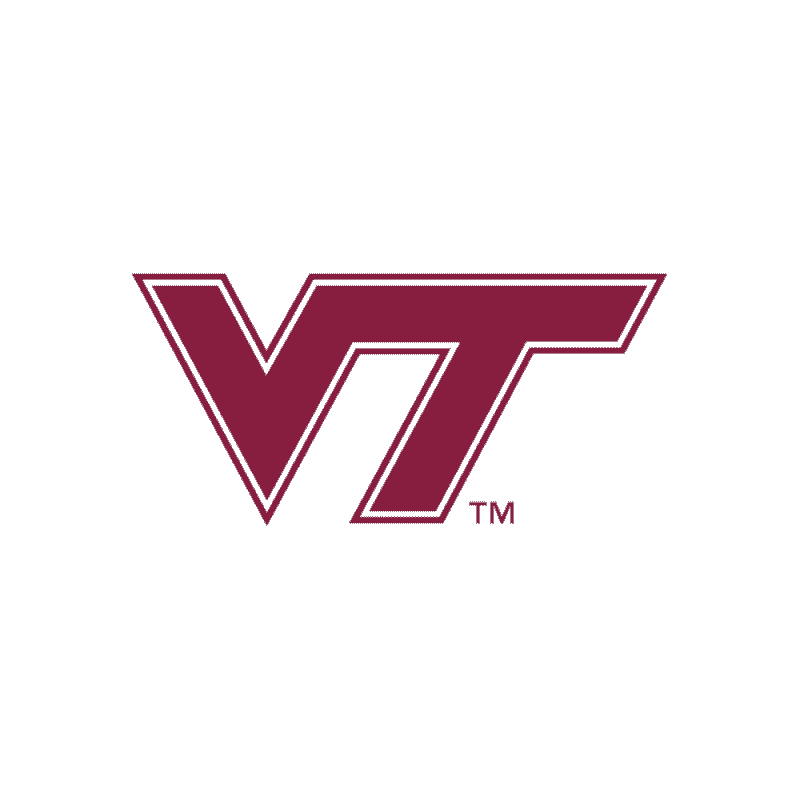 Option 1: Bachelor of Science in Mechanical Engineering (BSME)
The B.S. program at Virginia Tech is great for students looking to get a leg-up on the competition by getting some work experience under their belts before graduating. Their co-op program allows you to work in various companies as a full-time employee, getting real-world exposure.
The program is one of the top in the nation, and the facilities and research opportunities, as well as the faculty, are top-notch. It is a fine university for pursuing your B.S. in Mechanical Engineering.
Option 2: Master of Science in Mechanical Engineering (MSME)
The M.S. program in M.E. seeks to impart practical and theoretical engineering knowledge to students while preparing them to become technical leaders, solve an existing engineering problem, present on their research, and contribute to the engineering community.
It requires a minimum of 30 semester hours of graduate study beyond the undergraduate, and a research thesis.
University of Virginia
Option 1: Bachelor of Science in Mechanical Engineering (BSME)
The Mechanical Engineering Bachelor's of Science degree is accredited by the Engineering Accreditation Commission of ABET. The program will provide you with a strong foundation in mathematics, science, and engineering applications.
The program of study can be tailored to your specific interests. Appropriate focus is given to professional development and building technological capabilities. Students can minor in business, other engineering disciplines, or areas of arts and science.
Option 2: Master of Engineering in Mechanical Engineering (MSME)
The M.E. degree is a course-based degree with no research requirement, and students have the flexibility to opt for multi-disciplinary research and take several courses outside of M.A.E.
The program's curriculum is designed to accommodate students with undergraduate degrees in other scientific or engineering fields, but before applying, you should have completed a calculus-based physics course and college mathematics through differential equations.
Old Dominion University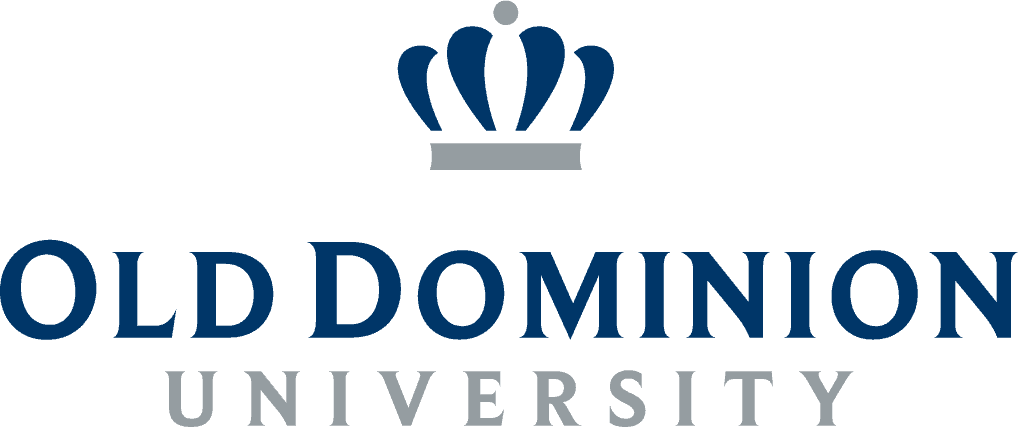 Option 1: Bachelor of Science degree in Mechanical Engineering (BSME)
The Department of Mechanical and Aerospace Engineering at Old Dominion University offers a four-year program of study leading to the Bachelor of Science degree in Mechanical Engineering (BSME). The program degree is accredited by the Engineering Accreditation Commission of ABET.
The requisite skills needed to work in the mechanical engineering field are covered by the program, such as heat transfer, solid mechanics, thermodynamics, fluid mechanics, mechanical design, dynamics etc.
Option 2: Master of Engineering in Mechanical Engineering (MSME)
The master's program offered by Old Dominion University is designed to prepare graduates for working in one of the areas of mechanical engineering, including fields such as research, development, teaching, design, and consulting. Graduates leave prepared for work that is challenging and creative n Mechanical Engineering field with industries, research organizations, consulting firms, and government agencies.
Virginia Commonwealth University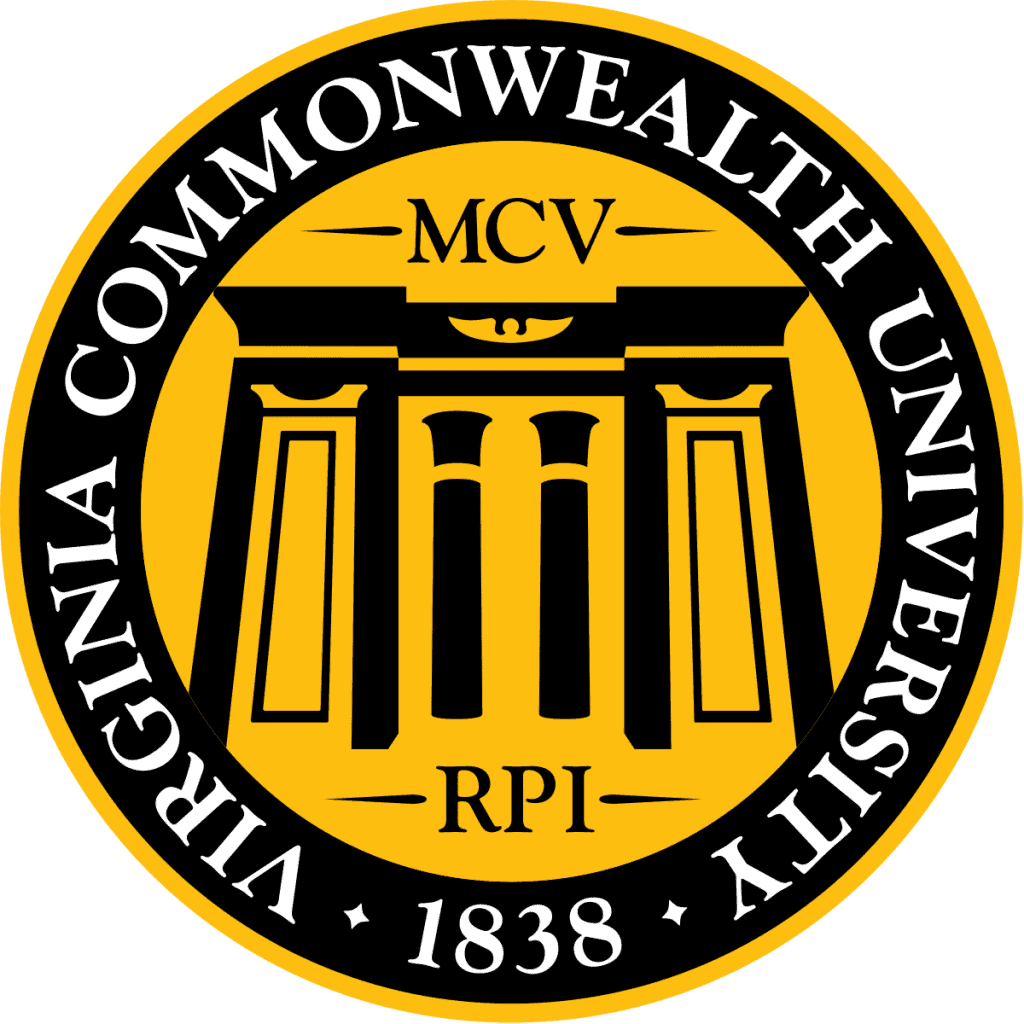 Option 1: Bachelor of Science degree in Mechanical Engineering (BSME)
The VCU Department of Mechanical and Nuclear Engineering offers an accredited B.S. in Mechanical Engineering, which also includes a mandatory co-op component. Students are required to complete an approved internship or cooperative (co-op) experience.
The total minimum requirement to graduate is 130 credits. The facilities offered include dedicated teaching labs educate, train and help students relate theory with practice through hands-on laboratory sessions.
Option 2: Mechanical Engineering, Master of Science (M.S.)
The department offers a traditional M.S. in Mechanical Engineering with either a thesis or non-thesis option and an online M.S. in Mechanical Engineering. The M.S. in Mechanical Engineering degree aims to provide graduate students with a broad foundation of engineering knowledge including business and manufacturing aspects, research experience, and skills for lifelong learning and professional development. Both advanced technical skills and problem-solving are emphasized throughout the program.
Conclusion
There are many good schools in Virginia for an undergraduate program in engineering. If you want to get started as an HVAC tech in this state, the training schools in this article are a good place to start. Don't forget to inquire about financial aid and other sources of funding if you need it.
While academics are important, getting real-life exposure to the industry can be very helpful as well. Even if the master's program is fully funded, check if it is more research-oriented or designed for professional development. If going into the HVAC industry, you may prefer a more professionally oriented program.
It is highly recommended to visit the campus of any university that you are interested in to learn more about the offerings and campus resources. This will help you make an informed decision about what institute will be the best fit for you.