The demand for well-trained HVAC professionals has risen steadily in the past few years. This trend will only improve as the US Bureau of Labor Statistics predicts a 21 percent growth through to 2024.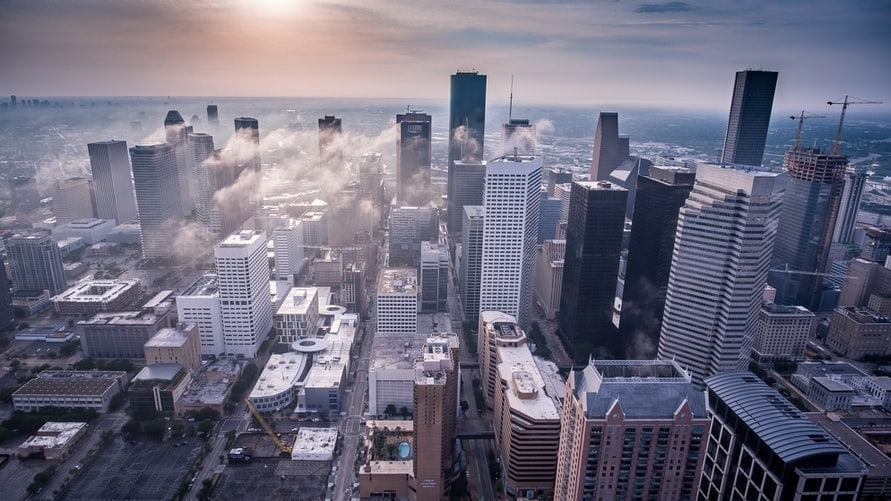 This means that HVAC technicians and Engineers will see steady work and will command higher rates in coming years. To be rightly positioned for the boom, you must have proper training, practical experience and the right licenses as required by regulatory agencies.
So, which are the best training schools or colleges for those aspiring to become HVAC technicians and Engineers in Texas?
Featured HVAC Schools in Texas
Sponsored Listings
Requirements to Be an HVAC Tech in Texas
The journey to becoming a sought-after HVAC technician should start with seeking the relevant professional qualifications and prerequisite certifications. If you reside in or are aiming to make your home in Texas, here are the essential requirements to become an HVAC technician: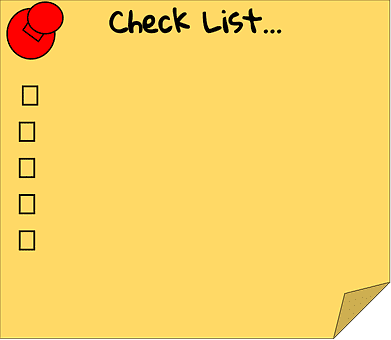 Education
The starter stage to becoming a certified HVAC technician is studying for a high school diploma. The diploma equips you with aptitude and foundational skills in areas such as electronics and technical and industrial arts. Graduating with a high school diploma opens a path to joining an accredited vocational training center or college. It's at the post-secondary level that a young HVAC technician is introduced to HVAC fundamentals.
Certification
On completing vocational training, a graduate can either opt to start working right away as a technician or proceed to take an ACR certification examination. Sitting for the ACR examination is more rewarding as it increases chances of employment or admission to higher levels of learning in the HVAC field.
Licensing
On completing requisite supervised training, you can then apply to be a licensed ACR contractor. You'll need to have at least 48 months of experience to complete the licensing process. Fortunately, the state of Texas credits you with six months of experience for every year of study you undertook at the college level.
HVAC Tech Salary and Job Prospects in Texas
While many employment avenues have stagnated in the last few years due to technological disruption, the demand for HVAC professionals has been rising steadily. Based on Salary.com March 2018 reports, HVAC technicians have commanded rates of between $13.31 an hour at the entrant level to a high of $30.23 an hour for top-end technicians. This translates to yearly earnings that average between $27,680 and $62,880.  
So, how likely are you to get hired as an HVAC technician? The Bureau of Labor Statistics in the U.S projects that the demand for HVAC installers and mechanics in Texas will grow by 14 percent up to the year 2024.  
Tips for Choosing an HVAC Trade School
Mastering the skills and techniques is just half of the work needed to succeed in the HVAC profession. The other half revolves around convincing prospective customers to hire you for the first time. The ability to successfully demonstrate your skills to potential employers or new clients comes down to the quality of training that you received. Here are tips to choosing the best school for your HVAC training:
The Reputation
An accredited school or college is more likely to equip you with the relevant skills and aptitudes. That's why you should ascertain that your school or college of choice has been accredited by the relevant agencies. Beyond accreditation, check out the reviews of past graduates regarding the quality of education offered and the relevance of the skills taught.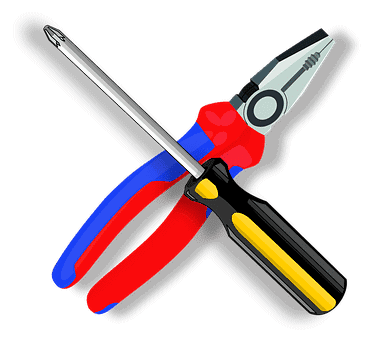 Hands-on Training
When you finally go out in the field, what will set you apart from other HVAC technicians are your skills in handling HVAC systems. That's why you should seek a school that helps you get real-world experience through hands-on training. Such a school should have relatively small classes, one-on-one training by instructors, and a high level of learner-to-learner collaboration.  
Apprenticeship Program
Just as it is important to gain relevant skills; it's equally paramount to attend a college that connects you to a master HVAC technician through an apprenticeship program. Some schools offer internship programs to help learners practice the practical bit of their training. Whichever college you opt to attend, ensure that it helps you achieve your career goals.
Customer Service Skills Offered
Much of the work in the HVAC field entails meeting prospective customers and convince them to hire you. The most common of these clients will be individuals that own heating systems and companies with AC systems.
Unless you develop pretty good negotiations skills, you may not manage to create a large base of clients.  A good training center should, as such, equip learners with negotiation and customer service skills, which are at the core of a successful HVAC career.
Sponsored Listings
Top HVAC School in Houston
Top HVAC School in Houston
Houston Trade Training (HTT School)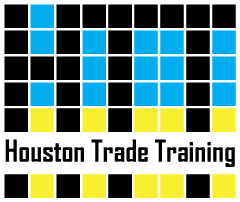 Houston Trade Training school seeks to produce self-confident HVAC technicians who can excel in the market.  The school mainly focuses on areas of installation, full troubleshooting, and repair of HVAC systems.
The HTT School in Houston offers HVAC/EPA Certification classes. The classes are scheduled to suit a working person's schedule. The study modules are divided into five-week sessions with learners studying for two days in a week.
Learners cover the following areas in the course of their study; Diagnostics and repair procedures, Air Conditioning Systems, Circuit Diagrams, Copper soldering and piping techniques, EPA Certification, Printed Circuit Boards, Gas Furnace Design, Heat Pumps, Refrigeration and Electrical Theory, Heating Systems, Power Sources, Pressure and Temperature Charts, Wiring Safety, Testing Instruments, and Troubleshooting techniques.
Certification
Students who pass the EPA test after the five-week study period at HTT School receive an EPA certificate which allows them to operate and work in the state of Texas.
Top HVAC School in Dallas
Retail Ready Career Center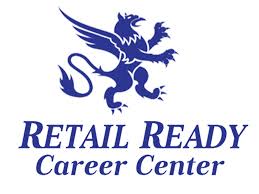 This is a for-profit vocational training center situated within a military structured environment in Dallas. At the school, you'll study for 12 months to qualify for an HVAC certification. The study sessions are arranged such that you attend classes for only three days a week.
Students learn the technical skills related to HVAC and soft skills ideal for fitting in the job market. At the end of the training, students take the EPA and IAQ exams. Willing students can also sit for NATE Certification tests.
The main areas of study at the center include customer service skills, troubleshooting compressors, change out circuit boards and transformers, repairs of outdoor fan motors, installing hard start kit, disassembling and rewiring furnaces, cleaning flame sensors, evaporators, and condensing coils.
Top HVAC School in Austin
Central Texas AC and Refrigeration Schools (CTARS)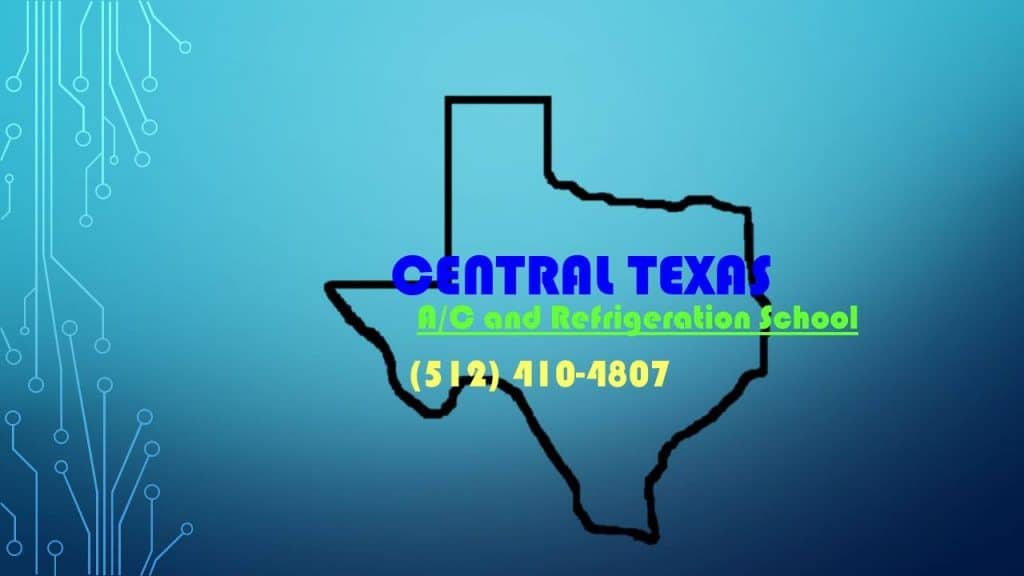 CTARS campus is a quiet setting ideal for learning and interaction. Hands-on training and attentive instructors are the norm at the school. This ensures every learner receives top-notch training.
The HVAC program is divided into two modules: an ordinary module that spans one year and the Fast-Track Program taught in two weeks. Students undertaking the one-year module gain competencies in the areas of air conditioning and heating fundamentals. For those who opt for the fast-track module, they gain competencies in the areas of service troubleshooting, basic work-safety practices, and repair of HVAC systems.
Certification
The school offers preparation for the various types of EPA certification.
Top HVAC School in San Antonio
San Antonio Southern Careers Institute (SCI)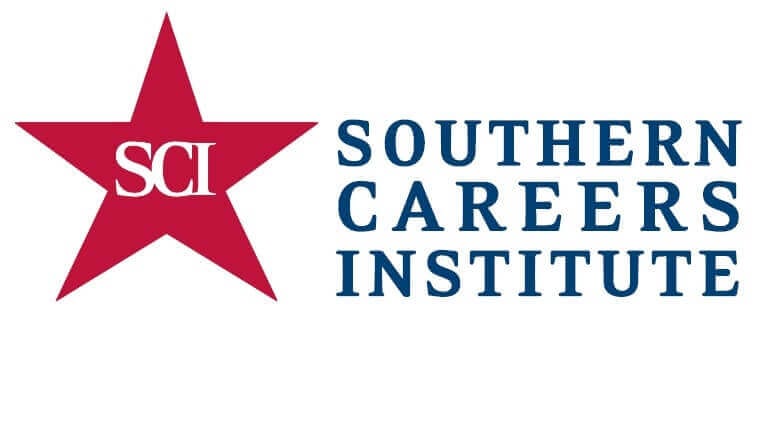 SCI's program based in San Antonio will teach you skills and competencies around EPA Regulations, troubleshooting HVAC systems, interpreting construction drawings, green technology, customer service, air-conditioning technology, heating & ventilation systems and refrigeration systems.
Certification
HVAC technicians training at SCI can choose from some national or school-based certifications such as:
HVAC Certification
R410A Certified
EPA Certification
Green Certification
Preventative Maintenance Certification
Indoor Air Quality Certification
ACR TDLR Certification
Other Top HVAC Schools and Colleges Worth Checking Out in Texas
The Training Center for Air Conditioning & Heating

The Training Center for Air Conditioning and Heating will help you get ready to work in the HVAC/R field in the Lone Star State.
The HVAC training module takes fourteen weeks where learners study sixteen subject areas. The school has three intake sessions with the spring classes commencing in January, summer classes in May and fall classes in early September.
Testing and Certification
At the later stages of the training module, students take a final exam that is spread across some days. The student passes through 40-50 testing stations where they are required to display their hands-on skills taught during class time. On passing, students earn an HVAC certificate that allows them to advance to higher levels of training or get assimilated into the job market.
Laredo Community College

Founded in 1947, Laredo Community College is one of Texas' leading community colleges. The college offers a two-year AC and Refrigeration course where learners are equipped with basic skills in systems installation and repair of residential and domestic air-conditioning and refrigeration units.
Certification
Students who successfully complete the training either earn a level I certification or a level II certification depending on the duration of the training and concepts covered.
Cisco College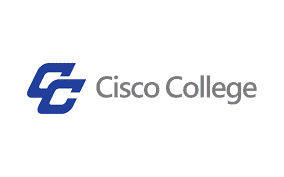 Cisco College offers a more comprehensive training program with three levels of certification.
HVAC-R Level II
To qualify for this certification, a student has to study for three semesters which include a total of 47 training hours. The school generally offers small class sizes, so you'll have a convenient and interactive learning experience.
HVAC-R Level I
This is a two-semester study session consisting of 24 certificate hours. The main areas of study at this level are refrigeration principles, motor controls, commercial A/C, residential A/C and principles of electricity.
HVAC-R Marketable Skills
This training level is for those seeking to gain negotiation skills to help them maneuver in the marketplace. This level of training only takes one semester of 12 learning hours. Some key concepts to learn here are basic refrigeration, commercial A/C, and Residential A/C.
El Paso Community College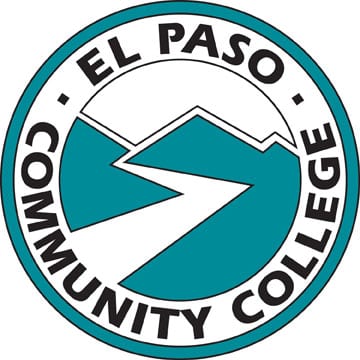 Heating and air conditioning is one of 130 study programs available at EPC College. You can receive a certificate or degree on completion. The HVAC program prepares learners for success in the heat transfer industries.
The course content includes theory and practical sessions. The main areas covered in training are:
Commercial Air Conditioning
Rooftop Package Unit
Commercial Refrigeration
Furnaces
Blueprint Reading
Split System
Window Unit
Domestic Refrigerants
After completing the one-year course, students earn a certificate of completion. This opens a path to further studies or employment in residential HVAC.
HVAC Engineer Salary and Job Prospects in Texas
With Texas needing cooling and heating systems for most of the year, HVAC engineers have been in demand. As per reports from Bureau of Statistics, HVAC engineers command average yearly earnings ranging from $59,959-$69,921.  Highly experienced engineers earn up to $74,848 a year.
Top Colleges and Universities for HVAC Engineers in Texas
The University of Texas at Austin

Individuals seeking to gain the degrees need to work as an HVAC engineer can pursue a Mechanical Engineering at the University of Texas. At this level of study, HVAC students cover the following areas of thermal and fluid systems:
Combustion
IC engines
Gas turbine blade cooling
Turbulent transport
Thermal radiation
HVAC
Energy management
Simulation of turbulence,
Viscous and hypersonic flow,
Laser measurement techniques
Interfacial mass and heat transport
Liquid metal magnetohydrodynamics
Nano-scale thermal
Texas A&M University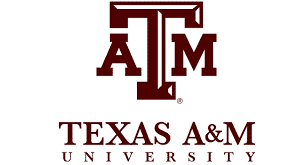 Texas A&M University offers a range of mechanical engineering disciplines. HVAC engineers are, basically, mechanical engineers who are equipped with skills to operate fluid cooling and heating systems as well as manage teams of HVAC technicians.
The main courses that HVAC aspiring engineers undertake at Texas A&M University include materials science and engineering, engineering technology and industrial distribution, thermodynamics, fluid mechanics, and heat transfer.
While these courses equip the HVAC engineers with the skills necessary to cater to HVAC needs of industrial, residential, commercial, and institutional buildings, what makes them stand out in the markets are their;
Communication Skills
During their two-year training at the University, HVAC engineers are ingrained with negotiation skills through collaboration with instructors, other learners and people they interact with. This enables the engineers to negotiate during interviews, when seeking out new customers or during their working process.
Problem-solving Skills
While still at the Texas A&M University, students are trained to think critically through training and practical sessions in the field.  You'll also be equipped with skills on how to leverage computer-aided designs to develop real-life applications that help improve fluid flow systems.
Attention to Detail
Attention to detail makes the graduates avoid minor but potentially costly mistakes while in their line of duties. This skill especially helps in installing systems and cost estimation.
Rice University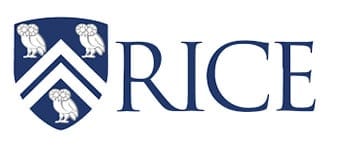 The ABET-accredited Rice University excels in producing mechanical engineers well-versed with the problems affecting the society and how they can best help solve the adversities.  
The Undergraduate Program
At the undergraduate level, students wishing to become HVAC specialists study the areas of systems dynamics and controls as well as thermal science and fluid mechanics. Through one-on-one training, practical sessions and group studies, students gain basic skills in the areas of installing, operating and repairing industrial refrigeration and heating systems.
Mechanical engineering students in the senior year at the university concentrate on system design and application. They also undertake a project to demonstrate their skills in the area of specialization.
Master of Mechanical Engineering (MME)
On graduating, Mechanical Engineering graduates can either opt to seek out employment opportunities or enroll for the Masters of Mechanical Engineering (M.M.E) program at Rice University. At this level, you study for coursework for two years and then have one year of field practice.
As an HVAC-aspiring engineer, you will be equipped with the following skills at this level:
Knowledge of vibrations
Computational fluid mechanics
Convective heat transfer
Design of mechatronic systems
Study of hydrodynamic stability
Conclusion
Opting to become an HVAC professional is the first step to securing a trade and career that offers new and exciting challenges. For the most part, HVAC engineers and technicians can both meet and work with new people, learn new skills, expect year-round work and a good salary.
If you are driven to advance in this profession, however, you need to gain the relevant training and aptitudes to help you navigate the challenges of working in this industry. By searching for the best trade schools, colleges and universities offering HVAC training, you will have defined your path in this rewarding field. 
Texas HVAC Schools
Here are all the guides on Texas HVAC schools: