HVAC stands for Heating, Ventilation, and Air Conditioning. An HVAC technician is someone who provides services like installation, maintenance, and repairs of heating, ventilation, air conditioning, and refrigeration units in buildings and homes. But you need proper training and certifications to become a technician, and schools dedicated to the field offer such programs. 
In this article, we will go over the best HVAC schools in New Hampshire and what it takes to succeed.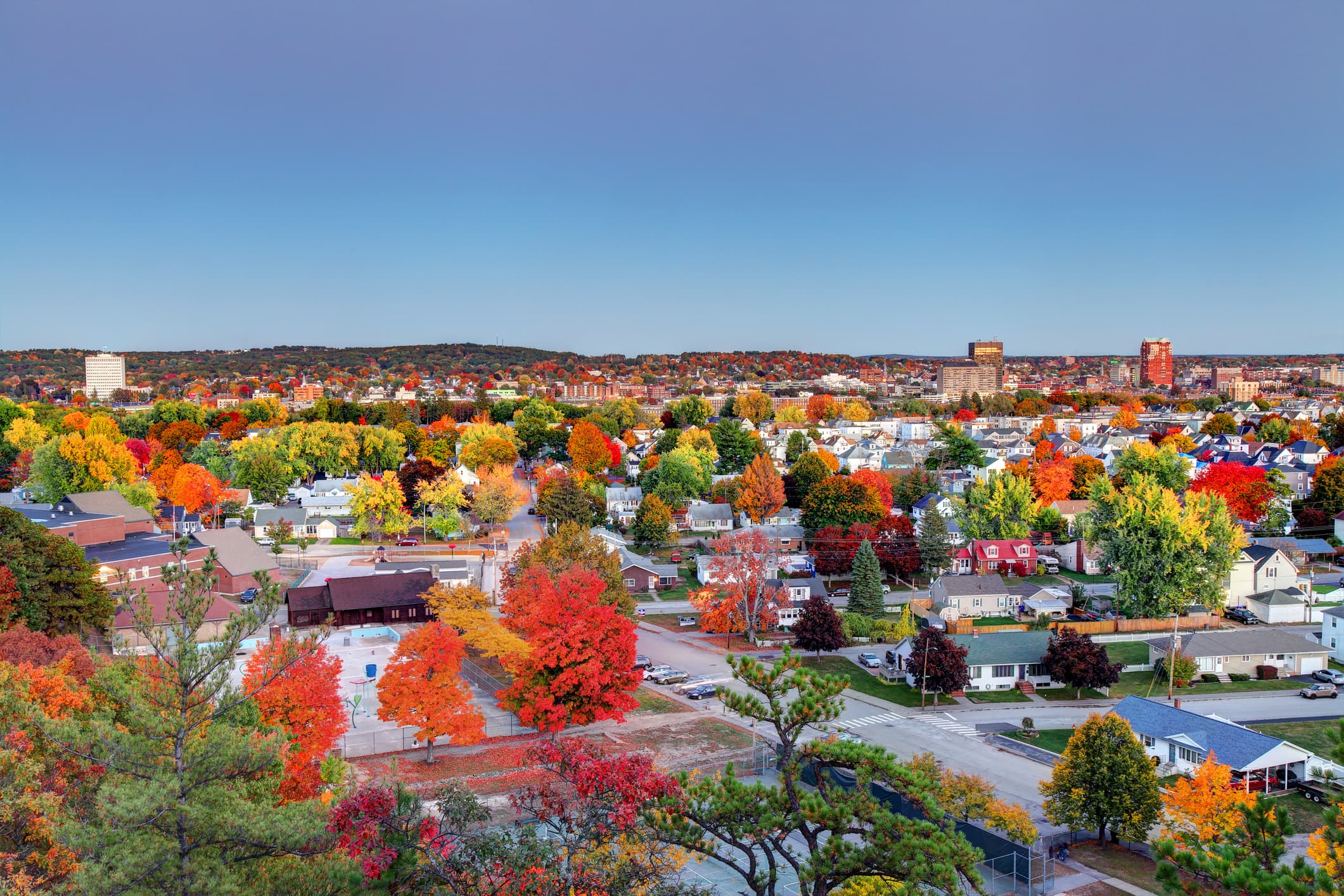 Requirements to Be an HVAC Technician in New Hampshire 
The basic steps that you need to follow in every state to become an HVAC technician are being a high school graduate and completing an accredited HVAC program. There are no particular requirements in the New Hampshire law regarding getting a license, but there are some general requirements.
One certification that you will require is the Fuel Gas Fitters License. If you deal with the maintenance and installation of pipes, appliances, and ventilation, then you will need this to be a proper technician.
If your work is more related to refrigerants, then you will need to acquire an EPA certification under the law in every US state you plan on working in, including New Hampshire. The specific type of license you will need depends on your equipment and area of work.
For example, if you work with air conditioning in vehicles, then EPA section 609 is the choice for you; otherwise, it's section 608. EPA has a list of approved refrigerant handling equipment. You need to know them and only work with them.  
Luckily, no city in New Hampshire requires its own separate certification, but it might require permits for work in different locations for that you will have to check with the concerning authority.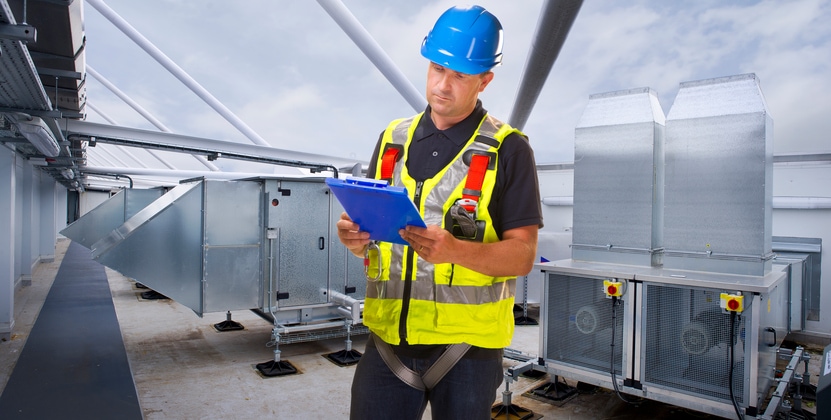 Salary and Job Outlook in New Hampshire 
As a starter in this field, you will either be a maintenance technician or an installation technician; on average, the starting salary for that is more than $47,000 a year. It varies depending on a number of reasons. The major factor is the location or city you work in and your years of experience. Other things include your work record and education. You can go as high as $51,000 in Nashua and Merrimack.   
As you gain more experience, your pay raises. You go from technician I to II, whose average base pay is $57,000 and more depending on location, and then you eventually reach the supervisor position. A supervisor in Nashua can make as much as $79,000 a year.
The benefits, on top of your base pay, that you will be entitled to include social security, 401k, disability, pension, time off, and healthcare. As you advance in your career, they will increase in amount with the addition of some bonuses as well. Although, bonuses in this field are not very high.
List of the Top Best HVAC Schools in New Hampshire
New Hampshire has a good HVAC salary ratio compared to some other states, so if you live there and are thinking of starting your career in this field, it is probably good thinking on your part. To do that, having certifications from good and reputed schools is a better place to start, so we have narrowed down the list of the best HVAC schools in New Hampshire here.
Manchester Community College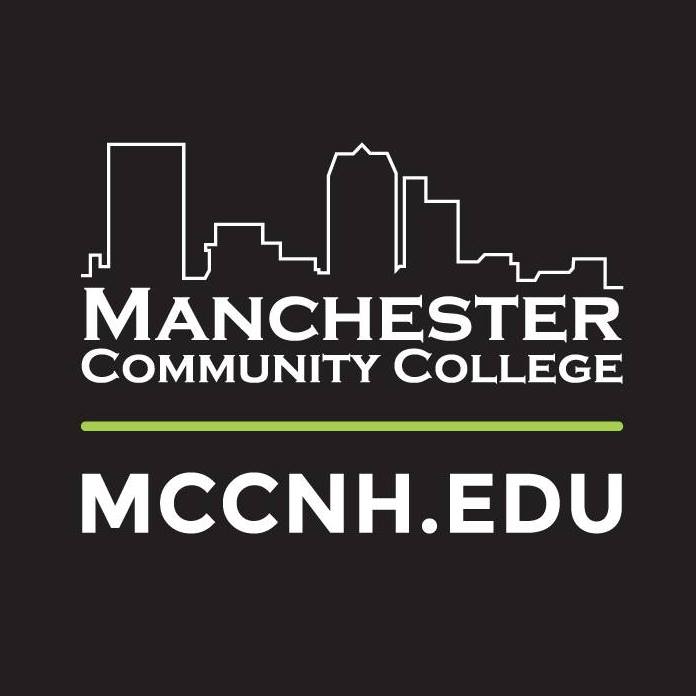 Our Review of the Program
This school offers the biggest range of courses and the highest standards. Their main program is a two-year-long course with extension to three years that covers all aspects of HVAC, including electricity. Along with teaching electrical diagrams, HVAC system installation, operation, repair, etc., it also teaches its students customer care so they can keep improving in their career.
Some pre-requisite courses that they want students to have includes Algebra, science, and advanced mathematics in high school so they can keep up with the course. In this main course, students will be prepared for NH Gas Fitters Piping Installer's license, Section 608 of EPA, and NORA Bronze certification. Other than the main two-year program, there is also an advanced one-year program that covers advanced testing and maintenance.  
The air conditioning and refrigeration certificate only focuses on the theory and practice of these two parts from the complete HVAC course. They teach about both commercial and domestic refrigeration, air conditioning, and related electricity. Similarly, the heating services certificate focuses on just heating systems. It also covers hydronic systems and warm & steam systems.
To take admission here, they recommend that the students have some physical strength as they will be dealing with heavy equipment and the ability to understand blueprints and visualize ideas properly. 
Penn Foster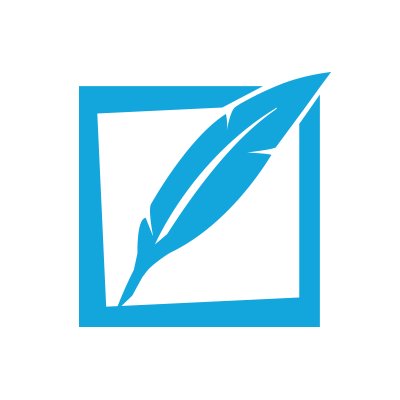 Our Review of the Program
Penn Foster College has a separate career school for industry diplomas as such this. They offer one main two-year program of HVAC/HVACR technician that includes refrigeration, heating, cooling, power sources, fuel systems, system evacuation and charging, domestic and commercial systems, etc.
The different thing about this course is that you can take it from the comfort of your home. So, even if you don't live in the area, you can attend this course. The course will include air conditioning, residential oil burners, multimeter operation, and troubleshooting equipment, among others.
They also prepare you for EPA and help you register to take the test. You access your courses on your devices anywhere and study on the go and also set your exam schedules according to your preferences. It is a very flexible program yet still has good oversight as they assign you instructors, teaching assistants, textbooks, and a success coach. 
Unlike other online courses, it is very involved. It has three payment plans; you can choose from the one that best suits your monetary situation at the time. Since you will be setting your own pace, you can contact the teachers for help via email and also communicate with your fellow students via chat. This way, you keep connected to your class, and this helps you better understand concepts. 
Ashworth College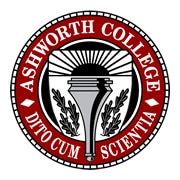 Our Review of the Program
Ashworth College offers another online program for HVAC training. The diploma they offer can be completed in four months, depending on your pace as it is self-paced, but you cannot exceed the one year limit. This program includes preparation for EPA Section 608 certification. 
Their resources include textbooks, mobile app, student portal, online libraries, digital research sources, and contact with your teachers and peers. After you complete the program, you can access Ashworth's resources to build your resume for the future. 
One of the great things about this program is that you can pay your fees in monthly installments with no interest. You can check for more details about the program on their website by entering your phone and email, and they will contact you for any queries that you might have.   
The NH School Of Mechanical Trades
Our Review of the Program
This school has three main programs, i.e., air conditioning, oil heat, and A/C and oil heat combination. They also offer options for daytime classes if that is what suits you.
The oil heat course includes handling the equipment, wiring, troubleshooting, and hands-on labs. They follow the standards set by NORA so the students will know everything that an industry technician around the country does. When the course is finished, students will sit for the NORA certification.
This is a highly affordable program that covers all lab and textbook expenses, but students do have to buy their own tools. The A/C course includes theory and lab related to both commercial and residential Air Conditioning systems. They also prepare you for the EPA exams and provide relevant preparatory material. Like the oil heating course, you will get hands-on lab experience, but you will have to buy the tools yourself.
If you want to be an all-rounder, then you can take both of these courses with some concession on payment. There is a small registration fee, down payment, and then weekly fees. There is a lot of flexibility in payment on top of the affordable tuition fee. You can pay via cash or credit card, depending on your ease.  
Granite State Trade School

Our Review of the Program
Granite State Trade School offers both online and onsite courses of HVAC. If you prefer the onsite course, it is twice a week and in the evening. This is a full two-year course that covers all aspects of HVAC training. It includes customer service, troubleshooting, installation, energy efficiency, geothermal heat pumps, indoor air quality, psychometrics, and more. 
The course is divided into four semesters at the end of which you get a professional certificate that will help you advance in the industry and take other mandatory certification exams as well as needed.
Their online course is partnered with the Plumbing Heating Cooling Contractors Association (PHCC). Students can access the course material through the PHCC website and even get onsite sessions regarding any technical help they might require. Since it is more of a practical course, you need technical help, as just online videos might not be enough. So, having these sessions will really help you better understand and prepare for future jobs.
You can also transfer between courses if you feel that one isn't suited to your needs, and the registration fee will not be refundable. Their course does have lower tuition compared to others, and the textbook for each part of the course is included.
Conclusion
To sum up, going into the HVAC industry is a practical choice as the demand for HVAC technicians is not likely to go down any time soon. All of these schools are well-known in their industry, and they offer counseling and guidance to their students as well. You can apply in any one of them and be prepared for real-life work. Your decision might depend on the location, but many of them offer online courses as well.