No industry allows entry without some prior education. The heating, venting, and air conditioning (or HVAC) industry is no exception. 
As one of the most ubiquitous careers available, pursuing a career in the HVAC trade is often seen as a wise choice as far as employment is concerned. Of course, this is a career that requires all of the proper certifications before one can begin working in the HVAC field, and the length of time required to receive such certification may certainly be a point of concern when one contemplates entering this pursuit.
Fortunately, this piece will attempt to outline the length of study required to enter the HVAC industry.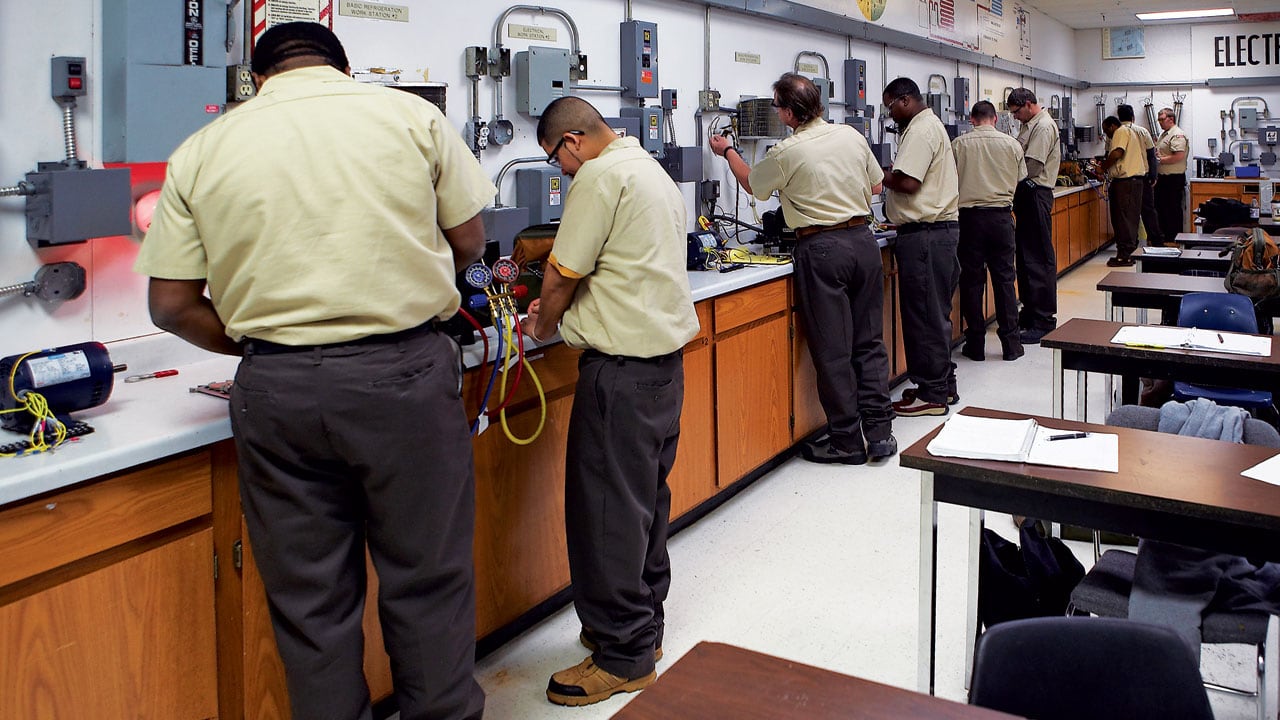 Types of HVAC Schools
It should be noted that to receive certification in the HVAC field, one can choose to pursue trade school training or pursue a bachelor's of science degree in HVAC. 
The length of time of training truly depends on the school one attends, so we shall evaluate training time for the top trade school and the top university HVAC program, before transferring to the HVAC programs available in the author's community and the author's alma mater.
The top trade school HVAC program is at Altierus Career School in Tampa, Florida. Here, one can pursue certification as an HVAC Technician or as a refrigeration technician. At this school, both certifications only require nine months of schooling to achieve. 
Along with this, the school lists the median salary for HVAC technicians as $48,730 and the projected growth of job availability in the field to be about 15,100 new jobs from 2019 to 2029. 
If you feel more inclined to pursue a university degree, then time spent studying won't be much longer. At the top HVAC university program in the U.S., at the University of Cincinnati, an online course in HVAC is provided via ed2go, a top-tier online education provider. 
In this course, one will learn about basic vapor and compression components, cycles of refrigeration, and system refrigerants' characteristics and functions, as well as the operation of piping. 
Operation and installation of HVAC systems will be learned, as well as laws set forth by the EPA in regard to the operation and installation of HVAC systems, including proper retrofitting, recycling, and recovery of refrigerants. Despite the significant amount of information needed to be learned for certification,  it only takes 12 months to receive a degree and certification.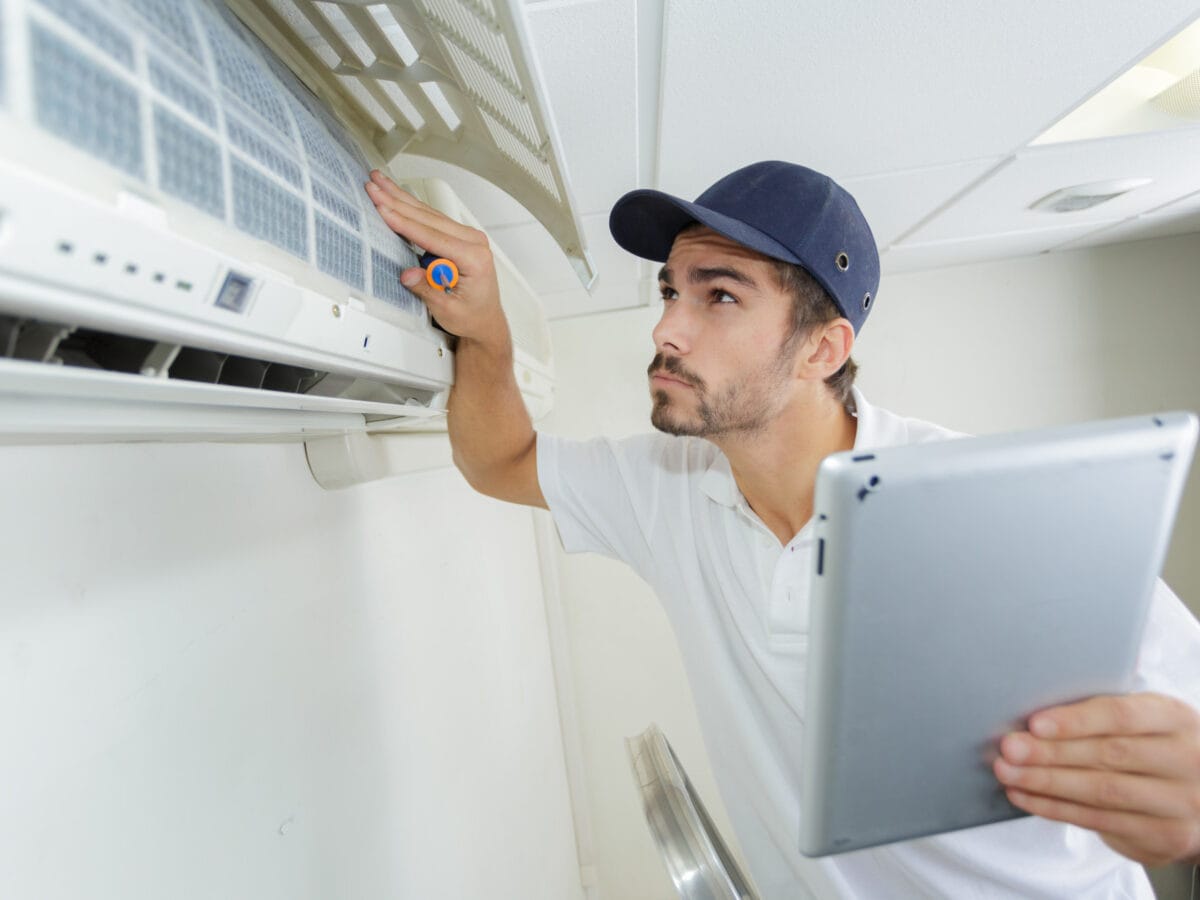 Furthermore, the University of Cincinnati's prospects for HVAC careers (or at least those provided by the US Bureau of Labor Statistics) says the field is expecting about 13% growth over the next few years and that the current average salary for technicians specializing in HVAC is about $41,000, with a potential top salary of about $68,000. 
With Professor Mike Baker providing instruction, certification from the University of Cincinnati is also a highly viable option.
That being said, these are the top programs in the U.S., which means the standards for acceptance might be considerably higher than some local institutions.
Thankfully, there are multiple trade schools throughout the U.S. and the world that can provide certification for those who are in immediate need of a position in the HVAC industry. 
While these are certainly decent options, the author's local trade school, Mohave Community College, has a particularly robust program concerning HVAC training. 
Thanks to its location in Mohave County, AZ, a geographic locale that is known for scorching hot summers, HVAC availability is required to be quite high to ensure the well-being of the citizens of Kingman, Lake Havasu, and Bullhead City: the three main cities of Mohave County. 
Based on this, using the program at Mohave Community College as an example of a slightly above average HVAC program at any given trade school seems acceptable, so we shall use it as our example for an average local trade school.
What Do You Learn and How Long Does it Take?
There are three tiers of certification for HVAC: HVAC Installation, HVAC Light Commercial, and HVAC Residential. As mentioned above, standards vary depending upon the institution, so for example, we'll be looking at the standards at the author's local trade school: Mohave Community College. 
HVAC Installation mainly covers project estimation and bidding, reading plan sets, duct and electrical installation, split system installation procedure, and set up for HVAC. Installation is very much the mechanic's equivalent career of the HVAC trade. 
Such individuals won't be assembling HVAC systems from the ground up, but they can easily diagnose and repair all potential problems being experienced with an HVAC system. This certificate requires 16 credits.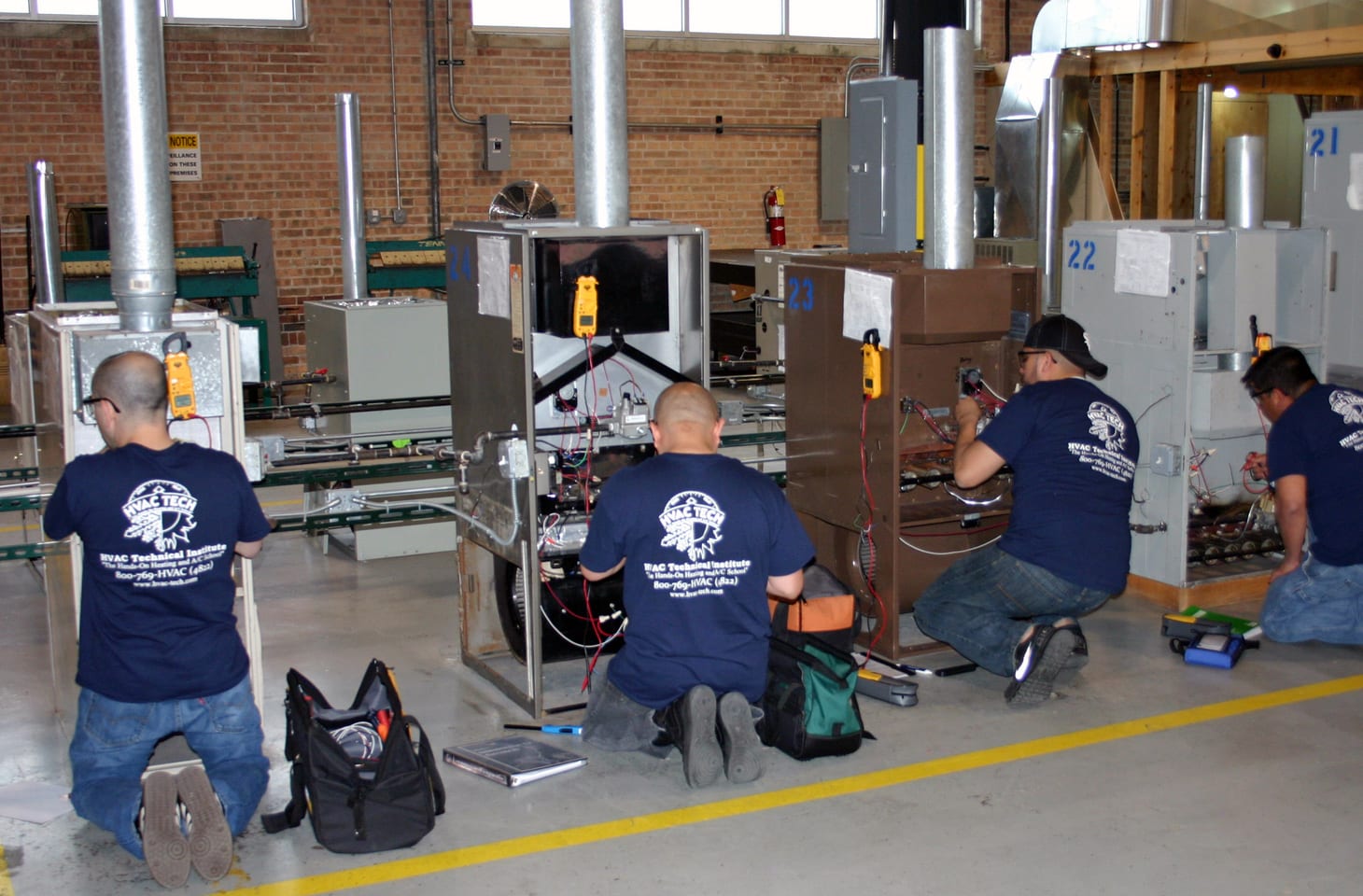 HVAC Light Commercial covers Occupational Safety and Health Administration (OSHA) and general safety, certification with the Environmental Protection Agency (EPA), HVAC systems for both commercial and residential use, and repair for the same. 
Light Commercial deals with HVAC used for businesses both large and small within a community. This certificate requires 17 credits.
HVAC Residential instructs the student in the above regulations, HVAC systems in a residential context, systems and installation for residential HVAC, refrigeration theory, systems for distribution and ducting repair and troubleshooting, and diagnosis and repair of electrical and electronic elements. 
Residential is the HVAC that is used in homes within the practitioner's community and thus is also the highest stake tier, as it deals with nonprofessional use. Poor HVAC installation and maintenance in a community can cause severe damage to said community.  Certification for Residential requires 18 credits.
Why Does an HVAC Degree Take So Long?
HVAC, in many places in the U.S., and other countries, is a matter of life and death. Not only does HVAC keep users from freezing in cold weather climates and users from dying of heatstroke in warm weather climates, but it also can result in airborne toxicity if the wrong mix of chemicals is used to create the desired effect. 
Because of this, HVAC is a necessity all over the world, as very few places on earth have year-round temperate climates.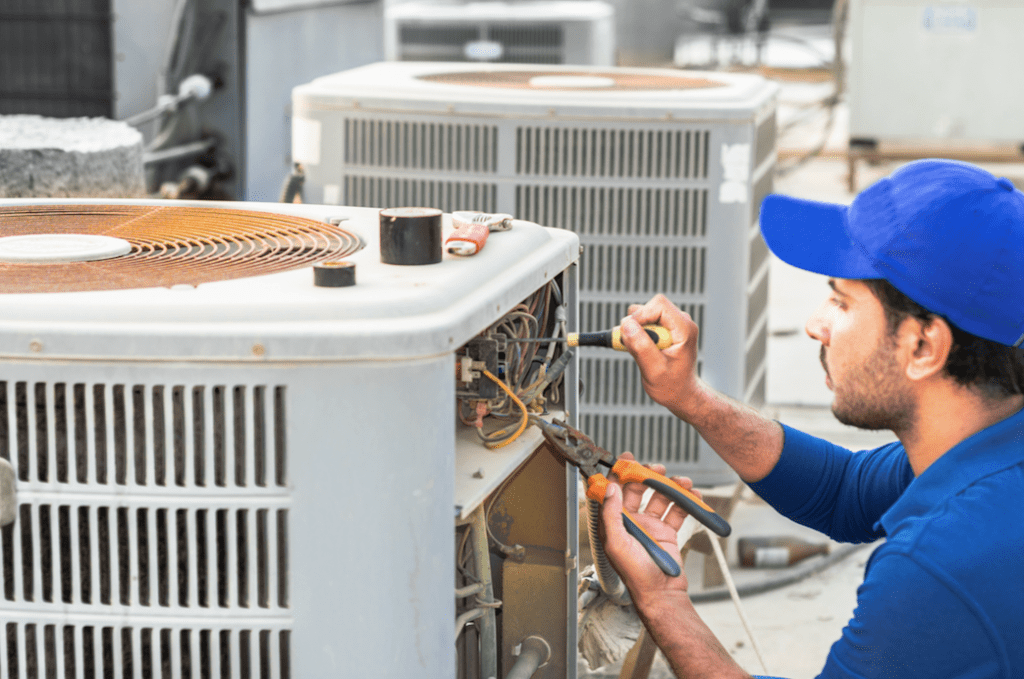 This fact also has the included benefit of HVAC being a fairly lucrative career, especially if the geographic reason in question is known for its extreme climates: hot or cold.
This ubiquity also increases the likelihood of lawsuits for any negative effects caused by poorly installed HVAC systems. Not only could the potential profit from an installed HVAC system be wiped out in an instant, but such an incident could also result in the revocation of one's HVAC license, effectively eliminating one's career permanently.
Length of Time for HVAC School vs Certificate 
Using Mohave Community College again as the example, the amount of time for an installation certificate as compared to a full certificate ultimately depends on how many credits at a time one takes for each tier. As a result, the answer to this question may vary depending upon how intense one wishes to take one's course load.
Conclusion 
HVAC school can be a fairly lengthy prospect for someone interested in pursuing a career in the field, and the amount of knowledge required to perform effectively, safely, and ethically in the industry can be quite extensive and, in some instances, almost overbearing. When one considers the job availability and potential salary of a career in HVAC, however, the effort is certainly worth it. 
Around the world, the need to preserve temperate climates indoors is one of the most essential requirements of an established society. When one considers the lives that are made better through HVAC, a career in HVAC is a wise and kindhearted career choice.