Anybody considering a career in HVAC should look into an HVAC engineering degree.
HVAC is a mechanical engineering discipline with many exciting opportunities for suitable candidates.
We discuss what an HVAC engineer does, how to become one, some alternatives in this field, and the programs available.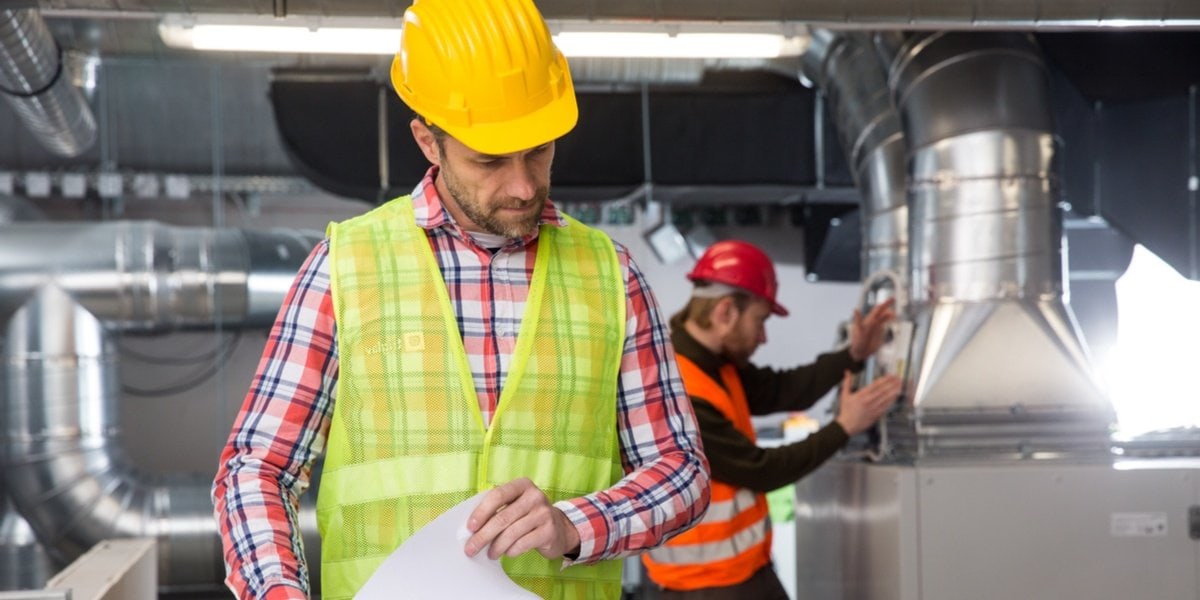 What is an HVAC Engineer? 
An HVAC engineer is a mechanical engineer who specializes in all aspects of the design and development of heating, ventilation, and air conditioning systems for living and working spaces. With a Professional Engineer (PE) license, an HVAC engineer leads a team of junior or training engineers and technicians to develop, evaluate, maintain, and repair HVAC systems. These duties may include: 
Solving problems unique to specific buildings, vehicles, or environments
Designing HVAC systems to meet a client's needs


Performing HVAC related calculations


Managing teams of junior engineers and technicians


Ensuring compliance with regional regulations


Managing HVAC projects from beginning to end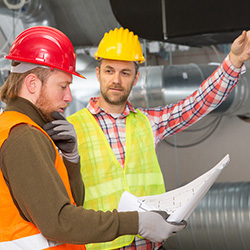 How to Become an HVAC Engineer
HVAC engineering is a specialized field within the purview of mechanical engineering, so the first step is to study a mechanical engineering degree that includes heating, cooling, and ventilation subjects. Suppose you're a high school student looking at the possibility of qualifying as an HVAC engineer. 
In that case, you'll have to do industry-specific courses and practical training to become an HVAC engineer. If you're a technician looking to improve your qualifications, you should have the requisite practical knowledge. However, you'll still need to complete the degree courses. 
The overview below is aimed at high school students interested in pursuing a career as an HVAC engineer. However, it will still assist technicians wishing to improve their qualifications. 
Traits
You will need certain traits to become a successful HVAC engineer, so study the list below to determine if your personality and skills lend themselves to this exciting field of study.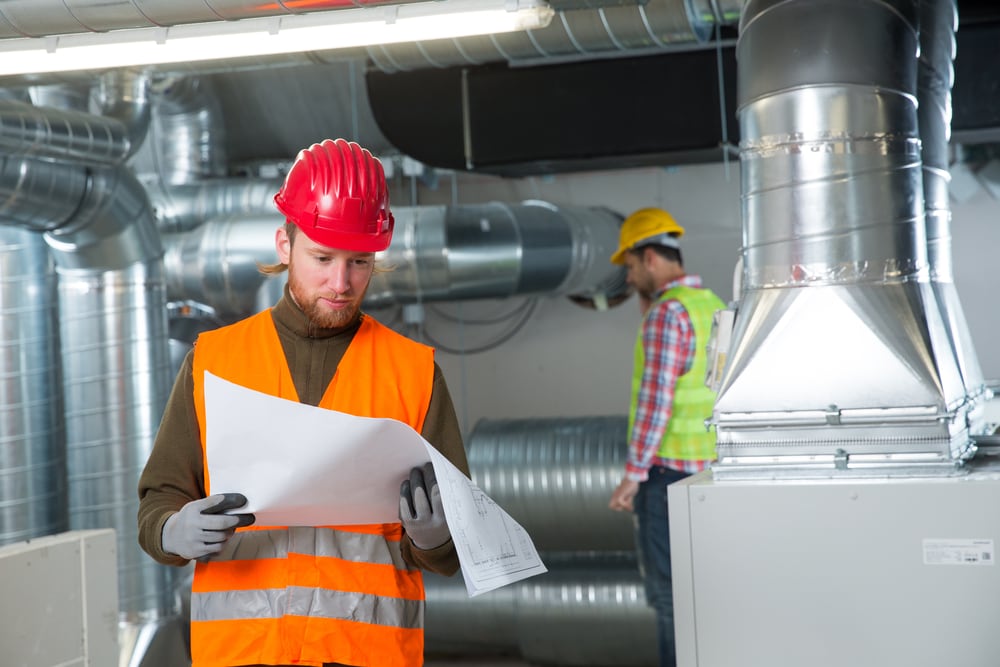 You should have skills and interests in math, creative design, analysis, and mechanics.


An HVAC engineer must be able to visualize three-dimensional objects from two-dimensional drawings.


You have a passion for attention to detail and precision.


New technologies and methods draw your interest.


You must be able to listen and understand a customer's needs.


You have the stamina to complete a project from the initial idea to completion and set to work. 
Pathway to Qualification
To become a fully qualified HVAC engineer, you will need to follow a particular pathway to success. Although the route we've shown below was designed for high school students, anybody in the industry can work towards an HVAC engineering qualification.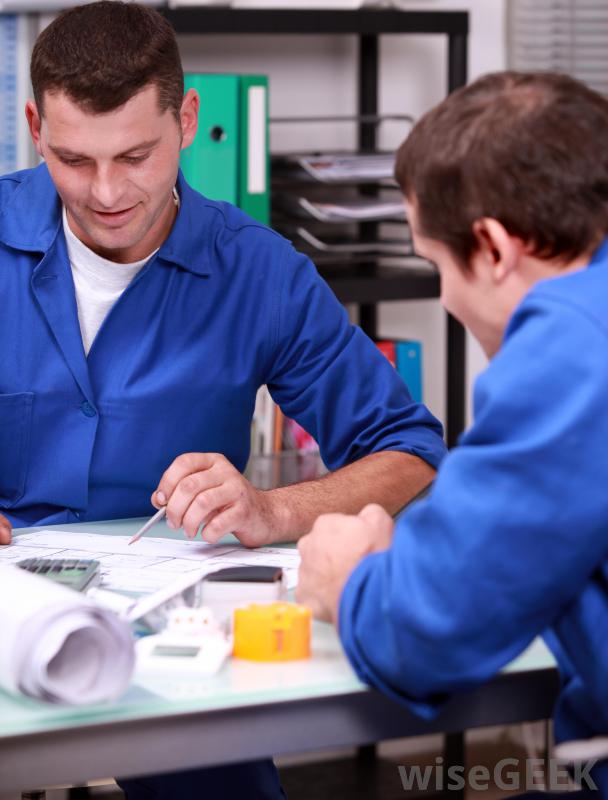 Ensure that you excel in math, technology, and science coursework while still in high school and develop the necessary traits listed above. 


Earn a mechanical engineering degree with HVAC-related subjects.


Gain work experience in the field via internship or co-op programs.


Take the Fundamentals in Engineering (FE) exam close to graduation. The FE qualification allows you to seek work as an engineer in training and is available year-round. 


Find an "engineer in training" post once you've graduated.


Earn the professional engineer status and other relevant industry certifications.


Continue keeping abreast of new technologies and certifications to stay ahead of the curve.  
Degree Subjects
You will need to do the standard mechanical engineering subjects alongside HVAC subjects common to industry non-degree programs. Look for a university that offers the following coursework directly related to HVAC as part of their degree course:
Psychometric analysis


Refrigeration cycles


Electrical load computation


Energy calculations


Air handling equipment


Pumps and pumping systems
Other subjects typical to the curricula include thermodynamics, heating technologies, and airflow.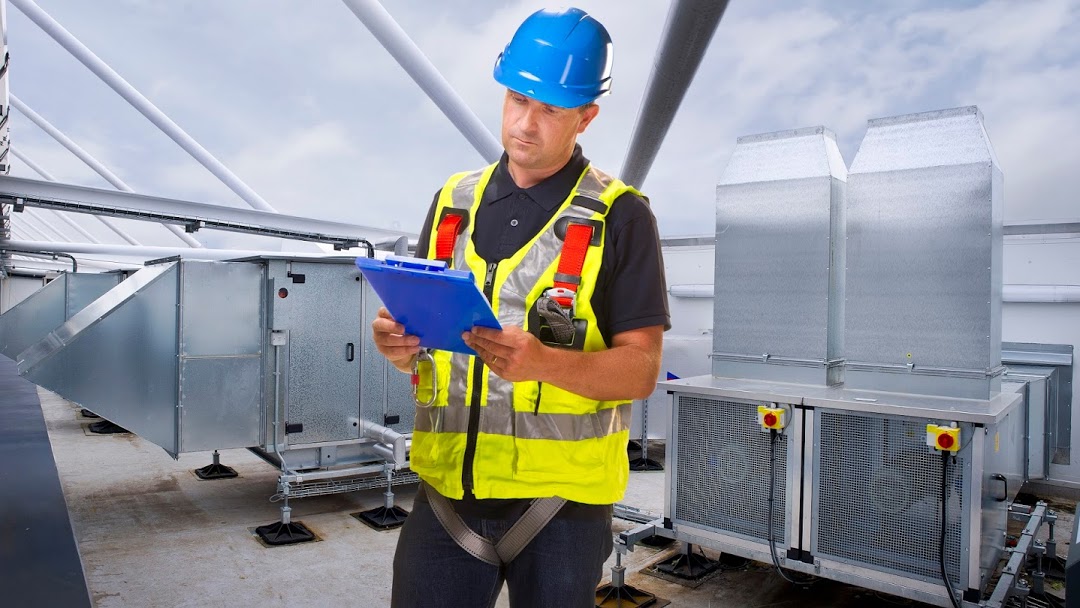 Finding the Right Institution
To be a fully qualified HVAC engineer, you will need to complete a mechanical engineering degree (BS) or a related qualification. You will also need to take HVAC-related non-degree subjects, so finding an institution that offers both is crucial. 
The easiest way to do this is to complete an associate's degree that concentrates on HVAC and then progress to the bachelor's degree. Many universities offer programs geared towards HVAC that will set you on the road to a professional qualification.  
Types of HVAC Engineering Programs
Qualifying as a professional engineer in any field requires industry-related courses and certification in addition to the degree that you choose, and HVAC is no different. Most of the HVAC engineering programs need you to complete an associate's degree or HVAC certificate before enrolling for the bachelor's degree program. 
Alternatively, you can achieve a mechanical engineering degree and add the HVAC-specific qualifications later. Let's look at some of the programs available in the United States.  
Accepted Degrees
You can choose between several degrees to qualify as an HVAC engineer.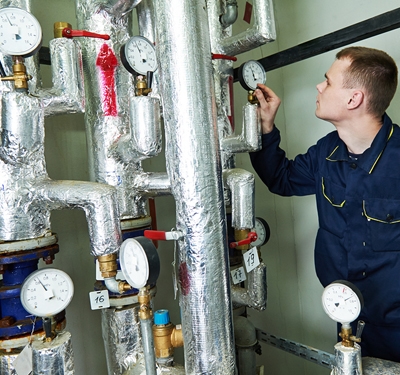 Bachelor of Science (BS)
Typically, the mechanical engineering variation, but if you have an associate degree with HVAC qualifications, you can also do technology management or applied management.
Bachelor of Applied Science (BAS)
Most HVAC qualifications start with an associate degree in applied sciences (AAS). You can continue on this track and qualify for the BAS. North Central University is the only educational institution we found that offers a program allowing you to register for the BAS without completing the AAS and reregistering. Their program will enable you to graduate with both AAS and BAS. 
Whichever route or program you choose, ensure that the associate degree program allows you to continue to a bachelor's degree. Also, check that the school and degree are accredited by the Engineering Accreditation Commission (EAC) of ABET. 
Pros of Getting an HVAC Engineering Degree
The HVAC engineering degree takes four years to complete. In contrast, a certificate (6-12 months) or an associate degree (two years) is faster to complete. Your patience and dedication will, however, be rewarded in several ways:
Higher Salary
The median salary for HVAC engineers with a degree is roughly double that of a technician with a certificate or associate degree. Once you complete your degree, HVAC-specific courses, and engineer training, you will be fully prepared for management roles in the industry. You can also apply for your professional licensing as an engineer.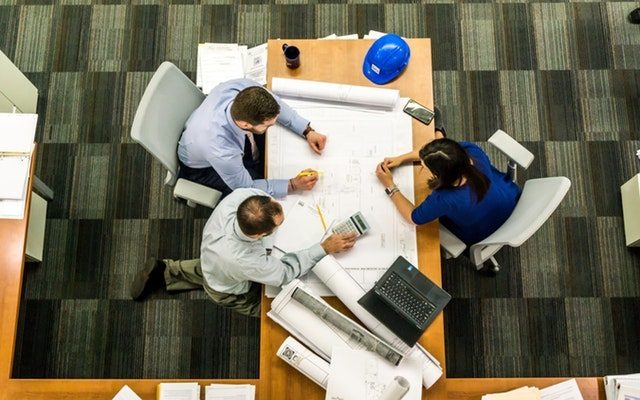 Management Positions
An HVAC engineer is prepared to lead and supervise teams of HVAC technicians in design, installation, and fault-finding HVAC systems. The more intense degree program gives you theoretical and practical knowledge of HVAC systems and sometimes even management theory. 
With a bit of practical experience, you will soon be in a leadership position or even able to hire out your services as a consultant. 
More Scope for Professional Qualifications
Although both a certificate and an associate degree allow candidates to sit the EPA section 608 exam, having a bachelor's degree will enable you to register as a professional engineer. You will also be able to take other competency exams. These competencies mean you become more hirable and can command higher salaries. 
Increased Job Opportunities
Degree-level fault-finding training gives you access to more job opportunities in and outside the HVAC sphere. The degree courses cover principles of management and general engineering subjects, so you have the best of both worlds. 
The degree incorporates the same practical qualifications that a technician requires and includes a much broader range of theoretical subjects. 
Additional Skills
The purpose of a degree is to arm graduates with the critical skills that employers need over and above technical knowledge. The essential skills you'll gain from completing a degree include communication, leadership, analytical, and problem-solving. 
Alternatives to an HVAC Engineering Degree
If you're considering a career in HVAC but don't want to spend four years studying, you have three other alternatives. You can opt for a certificate (6-12 months), associate degree( two years), or an apprenticeship(up to six years, but you earn while you learn). You will need a high school diploma for all these options. 
Certificate
Different institutions offer varying certificates and diplomas with a focus on HVAC. Community colleges and trade schools provide these formal, classroom-based courses, accredited by industry and state regulating bodies. 
Once you have completed your chosen course and any other prerequisites required by your state, you may work as an HVAC technician. Some certificates only prepare you to work as an assistant, so be careful which ones you choose to complete.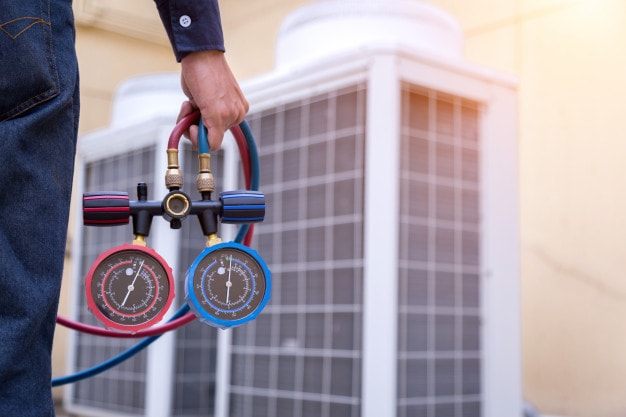 Associate's Degree
You will study for two years to complete an associate degree. Still, if you choose to complete a bachelor's degree later, your studies count towards the degree.
Once you've completed the associate degree, you'll be qualified to work as an HVAC technician, provided you've met any other prerequisites from your state. 
Apprenticeship
An apprenticeship will take between two and five years, and you'll need around 2,000 hours on the job training and 144 hours of theory. Typically, the company pays you to study, but this is the longest route to qualifying as a technician. 
HVAC Technician vs HVAC Engineer
An HVAC technician installs, maintains, and repairs HVAC systems. The technician has a more practical job involving troubleshooting, fault analysis, and equipment maintenance. The HVAC engineer needs all the skills of a technician but must also be able to develop new machinery, create maintenance programs, and design new products. The HVAC engineer's job is more of a theoretical and management position than a technician's. 
How Much Does an HVAC Engineer Earn?
The average salary for an HVAC engineer is $82,752. 
Still, the range varies significantly with factors like experience, seniority in the company, job description, and size of the company you work for all playing a role.
The lowest salary for HVAC engineers is around $33,000 per year, but you could earn up to $148,500 annually. 
The job prospects for HVAC engineers remain excellent, with the Bureau of Labour Statistics (BLS) predicting a 4% increase in demand for HVAC engineers and technicians.
You may expect this demand to increase more rapidly than other occupations as the economy improves. Predictions before 2020 for the increase in demand for HVAC engineers were between 13 and 21%, so we expect the current projections to improve.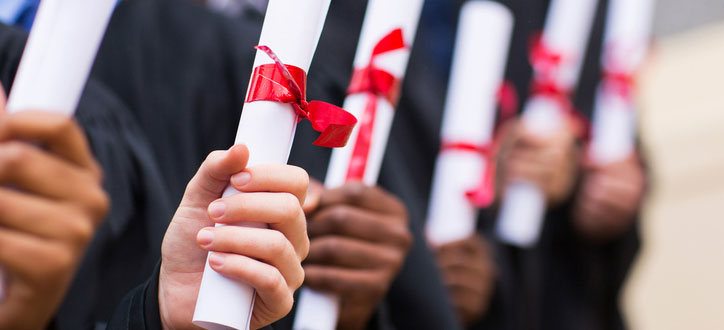 Conclusion 
Becoming an HVAC engineer requires time, patience, and hard work. Once you enter the field, you'll not be disappointed as it offers many opportunities, challenges, and advances in technology. Possibly the best advantage of this career is that HVAC systems will always be with us for residential, commercial, and industrial applications. Whenever a new building is constructed, they involve an HVAC engineer designing equipment for its heating and cooling needs.
People Also Ask
A decent engineer always has additional questions to ask, so we've tried to supply a few answers to the HVAC engineering degree questions most people ask. 
Is HVAC Engineering a Good Career?
HVAC engineering is an excellent career choice for the right person. The salary is in line with other engineering disciplines, but the job is satisfying. 
How Long Will it Take to Have an HVAC Engineering Degree? 
The minimum time to earn a bachelor's degree is four years. An associate degree takes only two years, but you'll be unable to register as a professional engineer.
Is HVAC Considered Engineering?
Yes. HVAC is part of mechanical engineering and uses heat transfer, thermodynamics, and fluid mechanics. The HVAC engineer also needs a knowledge of electrical, electronic, and control systems.
What is the Role of an HVAC Engineer?
HVAC engineers have various roles, but typically they design new systems for buildings or vehicles or lead a team of technicians and junior engineers in the installation of new equipment. Other work for an HVAC engineer includes developing maintenance schedules, managing HVAC projects, and liaising with customers to determine their HVAC needs.