If you are thinking of buying a heat pump or any HVAC (heating, ventilation, and air conditioning) product, then York is the best way to go about it. Contrary to popular beliefs, buying heat pumps over ACs is actually a much better option. Not only are they more energy-efficient and eco-friendly, but they also have lower running costs, demand lesser maintenance, and are more long-lasting and reliable.
After careful consideration and research, we have gathered for you a list of the best heat pumps by York and everything that they have to offer.
How Does York Compare to the Competition?
York is one of the leading brands when it comes to HVAC products and for legitimate reasons. They have made quite a mark for themselves in the market and have managed to gather a rather large fanbase because they succeeded in providing their customers the comfort and quality that surpassed others by far. The following are just some of the ways in which York so distinctly stands out.
Good Housekeeping Seal of Approval
This factor is more significant and intimidating than it sounds. Good Housekeeping is the sole independent body that conducts lab tests on HVAC equipment. This is a highly exclusive honor, and York earned it with its consistent delivery.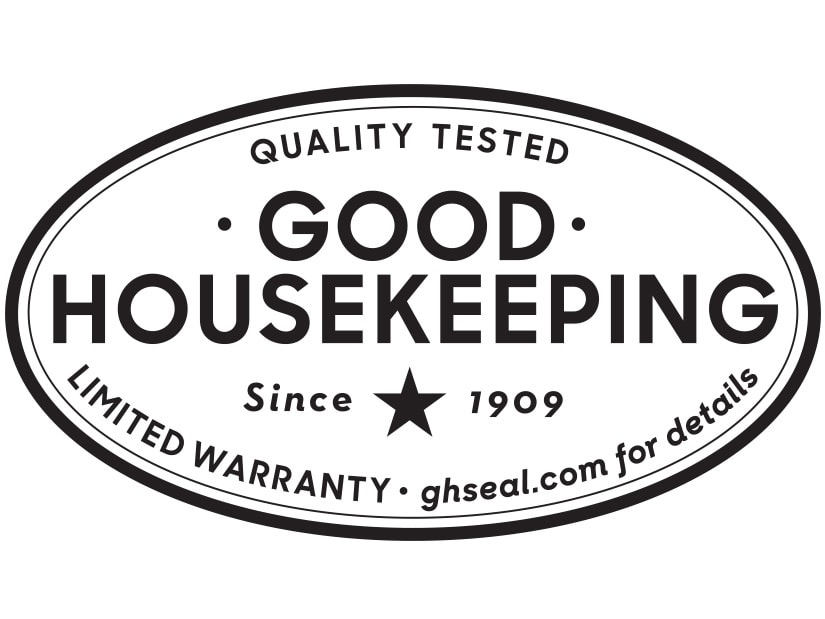 Climate Set
York has a unique settings configuration that offers variations and adjustments in accordance with the climate. This means if you are in a humid environment, you can alter your device to eliminate high levels of summer humidity by activating the lower-capacity cycle.
QuietDrive
York has another distinct feature in their Affinity series heat pumps that makes them unique. Noisy heat pumps interfere with the comfort you are looking for; therefore, York has introduced angled wings in their models coupled with a composite base pan rather than a steel one, which makes it quiet and peaceful.
Comparison of the Best York Heat Pumps
York understands well enough that each customer has a distinct set of demands and requirements; therefore, they have introduced different series to accommodate maximum clients. Below is a list of their different series with their specifications so that you can compare them with each other and decide what suits you the best.
| Model Name | Capacity (Tons) | Configuration | Coil | Energy Efficiency (SEER / HSPF) | Energy Star | Fan Motor | Parts Warranty (Years Limited) | Other Warranty (Years Compressor Limited) |
| --- | --- | --- | --- | --- | --- | --- | --- | --- |
| YHE Heat Pump LX Series 2790 | 1.5-5 | Single Stage Compressor | – | 14 / 8.2 | – | – | 10 | 10 |
| YZF Heat Pump Affinity Series 3239 |  2-5 | Single Stage Compressor | Demand Defrost | 16 / 9.0  | Yes | QuietDriveTM Comfort System | 10 | 10 |
| YZH Heat Pump LX Series 2743 | 2-5 | Inverter Driven Modulating Compressor | Demand Defrost | 16 / 9.0 | Yes | – | 10 | 10 |
| YZH Heat Pump Affinity Series 2743 | 2-5 |  Two – Stage Compressor | Demand Defrost | 18 / 10.1 | Yes | QuietDriveTM Comfort System | 10 | Lifetime Compressor Limited Warranty |
| YHJF Heat Pump LX Series 3067 | 2-5 | Single Stage Compressor | – | 14.5 / 8.5 | Yes | – | 10 | 10 |
Review of the Best York Heat Pumps
As a brand that specializes in home and office HVAC equipment, York has released multiple series, each with a different skill set. We have carefully analyzed and reviewed the best of the best and compiled this exclusive list.
YZF Heat Pump Affinity Series 3239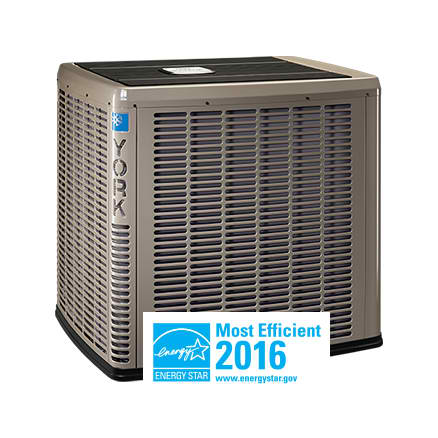 We may earn commission from purchases made from our links, at no additional cost to you
Why it Stands Out to Us
The Affinity YZF Series is one of the most top-quality and high functioning heat pump series in the market. Its extraordinary design and architecture, performance, and reliability separate it from the crowd and put it high on the list. It has a high SEER rating, which means it has a low running cost.
Furthermore, the QuietDriveTM System provides a silent experience that allows you to enjoy the comfortable environment that you were striving to create. You need not worry about your pump falling prey to corrosion and rust as the protective Automotive grade powder paint will allow you to enjoy long years of hassle-free comfort.
Bottom Line
All in all, this series has rightly been declared the best option; it has satisfied its large pool of customers, stood the test of times, and delivered exceptional results in most cases.
One thing that we believe is noteworthy here is that this product has been designed for small rooms and spaces, so use it such. As long as this product is used to perform the functions it was designed to, and in appropriate circumstances, it will not disappoint.
Pros
Can last for 20 years
Excellent performance yet lower costs
Resistant to corrosion and wear and tear
Strong built and impressive construction
Energy Star which means they are energy efficient
Cons
Not effective for large spaces
The compressor does not have a lifetime warranty
Single staged compressor as opposed to two-stage in other models
YZH Heat Pump LX Series 2743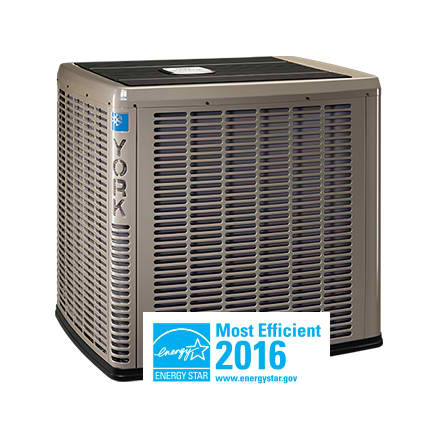 We may earn commission from purchases made from our links, at no additional cost to you
Why it Stands Out to Us
The most outstanding feature of this unit is the bucks it saves you in terms of electricity bills and maintenance costs, owing to its high SEER rating and energy-efficient technology. The coil guarantees vigorous defrosting and water removal in extreme weather conditions.
Moreover, the air handler and the coil coupled together allows the device to have the dual-fueling option, enhancing its versatility and functionality. The variation of a single or three-phase model, all top-quality products, allows you to enjoy the comfort in the manner you desire.
Another attractive feature of this unit is that it has a shell that allows the system to withstand harsh weather conditions and augments its lifespan.
Bottom Line
To say that this model has managed to deliver on it claims and not just made advertisement statements would not be incorrect. It has received high ratings from its users and satisfied them thoroughly with its consistent performance.
A huge reason for its success is that it tries to facilitate its customers in all ways it can, whether it is by having two fueling options or phase models so that your product can be tuned to your requirements and needs as much as possible.
Pros
Offers two fueling options
Enjoy excellent heating and cooling
Minimized frost times due to tube-in-fin coil
Option for either single or three-phase models
Energy-efficient yet doesn't compromise on capacity
Cons
Repairs are expensive
Some faulty compressors were delivered
Not ideal for areas like Vegas or similar conditions
YHE Heat Pump LX Series 2790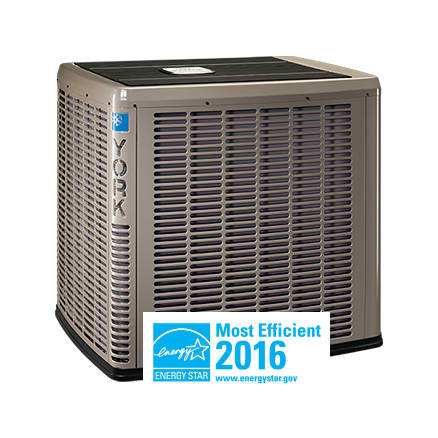 We may earn commission from purchases made from our links, at no additional cost to you
Why it Stands Out to Us
The LX Series is renowned for introducing compact designs in the market that still have strong and powerful compressors inside them that function all year round to provide you a luxurious lifestyle in winters and summers alike.
Noisy and boisterous heat pumps are a tale of the past; the new LX series has the QuietDriveTM technology that reduces vibration noise as well and gives you a noiseless and serene environment.
Furthermore, when you are investing in a product like this, you expect it to stay with you for years: the warranty and the protective built of this unit ensure just that so that you can purchase this heat pump without any reluctance.
Bottom Line
Overall, this is a commendable product released by York, who once again lived to their brand image and delivered only the best results. The energy efficiency of this heat pump will leave you awestruck, and you will absolutely love using this product as it makes your life easier throughout the entire year.
Its compact design means it can be accommodated easily and will add not only comfort but class to your home or workspace. Just be sure to hire an installer that is well versed in his duties and doesn't harm your product in the process.
Pros
Resilient against corrosion or rust
Energy star qualified with a high rating of 18 SEER
Boosted performance due to the two-stage compressor
QuietDriveTM system offers a smooth and silent experience
The finest warranty ensures a reliable and trustworthy experience
Cons
Inept customer service
Filters are not easily found in the market
After a few years, components may start to malfunction and repair cost is high
Best York 4-5 Tons Heat Pump
YZH Heat Pump Affinity Series 2743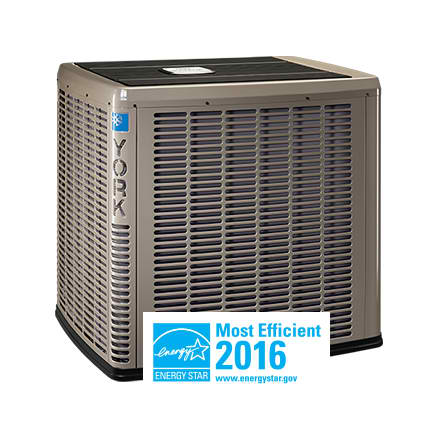 We may earn commission from purchases made from our links, at no additional cost to you
Why it Stands Out to Us
The most outstanding feature of this unit, despite its unconditional delivery of results, is the premium warranty it provides its users. It offers a 10-year limited warranty for parts and a lifetime warranty for its compressor. This shows that York is dedicated to coming up with products that are reliable and can last you long.
This unit is highly efficient; it has a high SEER rating, which means it consumes low levels of electricity and offers versatility with its dual fueling feature. Its aptitude to endure harsh and extreme weather conditions due to the protective powder paint also makes it a unique favorite.
Bottom Line
To sum up, this is a remarkable model, and York has definitely worked its magic on it. The Affinity series has been successful in providing its customers with a high level of comfort at a lower cost without compromising on the quality.
Furthermore, its HX Touch Screen display permits its users to change its settings and make it very easy to use. If you are looking for a reliable product that will not require you to run to the service store after every while and works as an HVAC genie, then you will absolutely love using this product.
Pros
Offers dual fueling option
User-friendly, convenient and easy to use
Impeccable reliability and ability to bear harsh conditions
Commendable performance during summers and winters
QuietDriveTM system allows you to enjoy a non-boisterous experience
Cons
Communication systems are pricey
Finding filters in the market is a hassle
The expensive communication systems tend to malfunction after a little while
Best York 2 – 3 Tons Heat Pump
YHJF Heat Pump LX Series 3067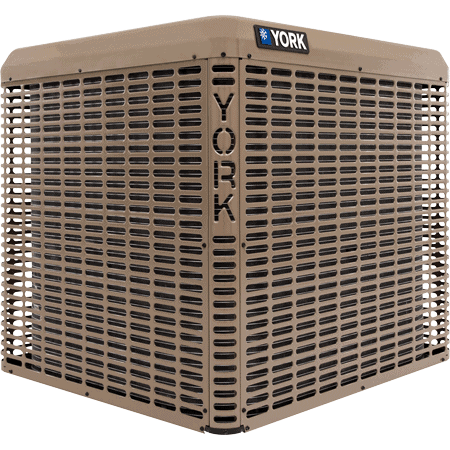 We may earn commission from purchases made from our links, at no additional cost to you
Why it Stands Out to Us
This is yet another highly impressive and extraordinary series released by York that further proves that the people at York are working day and night to offer you a world-class cooling and heating experience.
The product comes with features that allow it to function perfectly for years, and any deviance can be sorted out through their warranty, which further strengthens the trust between a buyer and the company it is buying from.
As this product is designed to give you comfort, noisy would be counterproductive; hence, it features the QuietDriveTM System that lets you feel the comfort and not hear it.
Bottom Line
In all, this unit is highly recommended and has everything that makes it qualified to be a part of this exclusive list. Customers have left positive comments and given it high ratings. If you take good care of your product and get it installed by an experienced installer, it will last you for years and perform perfectly during this time. We are very satisfied with and consider it to be a justified purchase for sure.
Pros
Comes with an impressive warranty
Features the new QuietDriveTM System
Has a powder paint that is resilient against rust
An extremely high SEER rating of 18 and 10.0 HSPF
A higher degree of performance warranted by the two-stage compressor
Cons
Suitable for small spaces only
Filters are not easily available in the market
Some reported issues with customer service
What Kind of Warranty Does York Offer?
One of the distinguishing features of York is that it provides its customers with an attractive warranty policy, not by a 3rd party, which highlights that York has confidence in its products and wants its customers to be satisfied too when they make the purchase.
Moreover, when you are investing in HVAC equipment, you want to make sure that your company has a reliable warranty program, which is precisely what York delivers. It doesn't have a general warranty for all its products, but they are very similar and can be divided into two classes.
Parts Warranty
Generally, this is a 10-year warranty for the components of the heat pump that you will buy. During this time, if any component malfunctions due to manufacturing defect, then York will take care of it.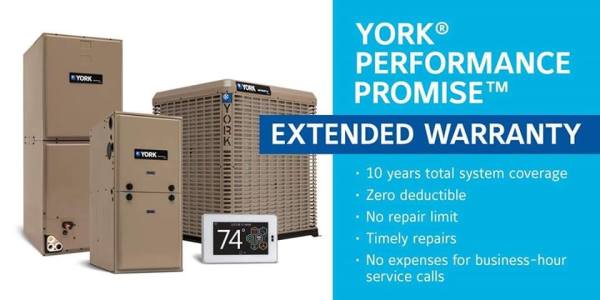 However, if the defect appeared because of improper usage or installation, then York will not be liable for that. Moreover, for this to be viable, the system has to be registered within 90 days commencing from installation. If a user fails to do so, then it will deteriorate into a 5-year warranty.
Other Warranty
This warranty refers to the warranty of the compressor of your heat pump. A lifetime limited compressor warranty is workable when there is a matching York system consisting of an Affinity AC/HP, Affinity furnace or air handler, and York coil. For a non-matching system, the warranty will turn into a 5-year limited warranty for parts and 10 years limited warranty for the compressor.
Who is York?
York is one of the top brands over the world, which is known for selling quality HVAC equipment. They have different lines for heating and cooling products for homes and offices. The company was founded in 1874.
Initially, it manufactured ice machines but then moved on to heating and cooling equipment. In 2005, it was purchased by Johnson Controls for $3.2 billion who has controlled the company since. In its over 150 years' journey, York has managed to create its mark by consistently coming up with products that strived to reach the demands of all customers.

Conclusion
If you want something that will provide you with the utmost comfort all year round and that too from a reliable company, then opting for York Heat Pumps is the best idea. They have different series with different features, and we have compared and reviewed the best ones for you so that you make an informed decision and spend your money in the right place. Happy Shopping!
People Also Ask 
We realize that with products like this, there are quite a lot of questions budding in your mind. After much research and consideration, we have tried to answer possible questions or questions that have been repeatedly asked by other users.
How Long Does a York Heat Pump Last?
The lifespan of a heat pump does not just depend on one factor; rather, it has different variables. Where you live, the type of your heat pump and its general care by its users are major determinants of its life expectancy.

Typically, a York Heat Pump should last you for about 15 years. However, the most important factor is maintenance, and if you take good care of your product, then it can last longer than that.
Where Are York Heat Pumps Made?
Where a product is manufactured says a great deal about its design and quality and can matter greatly to some users. As far as York is concerned, all of its products are designed, engineered, and manufactured in the United States of America.
How to Tell the Age of a York Heat Pump?
The way to tell the age for York products lies in its serial numbers. For every product manufactured after October 2004, the first and third element or character would be a letter, and the second and fourth would be numbers that will tell the year of production. For example, W1D5652031 tells that the manufacturing year was 2015 or W0F9888013 show that the production year for this was 2009.
How Does a Liquid Line Sensor Work on a York Heat Pump?
The outdoor air conditioner is connected to the indoor evaporator coil by a pair of copper lines. The bigger of the two lines are insulated and usually transports a cool gas and is known as the suction line. The other line, often referred to as the liquid line, transmits a warm fluid.

When the system is functioning, the suction line is supposed to be cool to touch and perspiring where insulation is absent. The uninsulated liquid line must be warm once the system has been functioning for 10-15 mins. The liquid line sensor's function is to adjust this temperature at working levels.
How is York Heat Pump Rated?
The measure of efficiency for York Heat Pumps is the SEER rating, which tells the cooling efficiency and HSPF, which tells the heating efficiency. The higher the value of these ratings, the more efficient their function is.
Are York Heat Pumps Reliable?
York is responsible for producing HVAC equipment for more than 150 years. During this time, it has achieved an unparalleled experience and exposure, and now it is one of the most innovative and highly reliable companies that deal with top quality heat pumps.
What Company Makes York Heat Pumps?