There are many different types of air conditioning systems from central air conditioning systems that cool the entire home to window or portable air conditioner systems that cool just one room or space.  There are even systems that can cool several rooms at once (multi-zone) that are not considered central air conditioning systems.
Regardless of the size of the space you are trying to cool in your home, an air conditioning system is an investment for most homeowners, so you want to carefully evaluate air conditioning systems and get the best bang for your buck.
At a Glance: Our Top Picks for LG Air Conditioners
No one manufacturer produces all types of air conditioning systems. Additionally, not all air conditioning brands are alike. When trying to evaluate an air conditioning system to cool a single garage or bonus room, or a few rooms in your home or condo, you want to look at the energy efficiency, quality of manufacturing, reliability, ease of use and maintenance, warranty, and the price. The LG brand is one of the better-known manufacturers of smaller air conditioner units.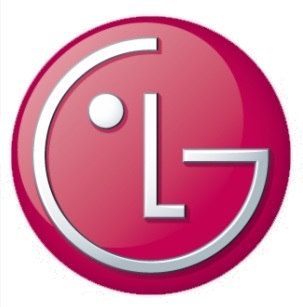 How Does LG Compare to the Competition?
We all use LG appliances in our daily lives. They are known for their reliability, durability, and top quality. The question that arises here is that amidst the presence of some well-known brands on the market, what makes LG stand out from its competitors? In this section, we have gathered a couple of features that help LG in marking its position in the electronic world.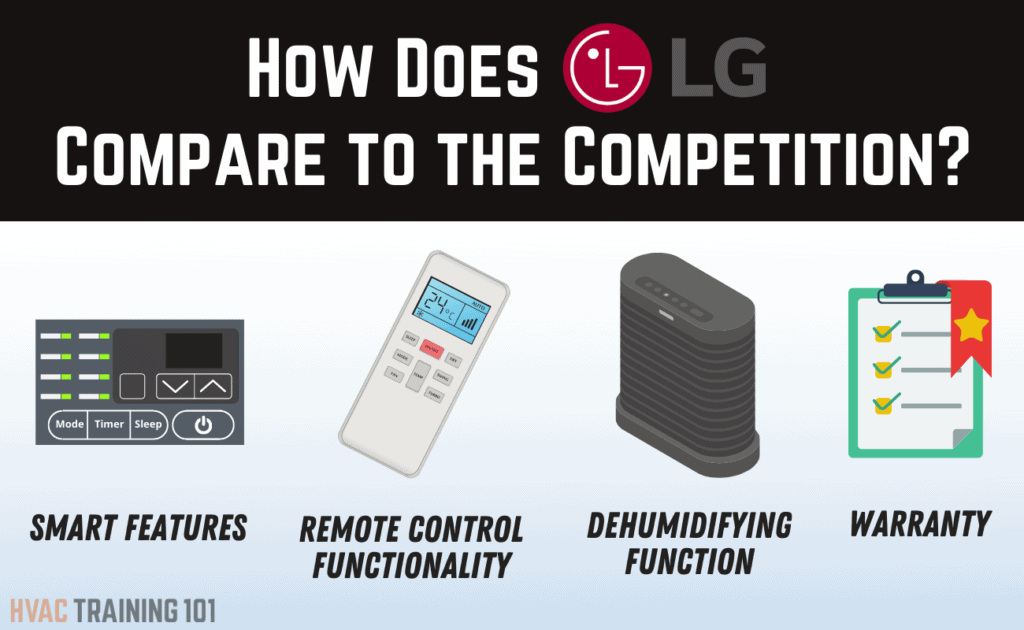 Smart Features
LG is ideally known for adding comfort in our daily lives. LG products are incorporated with some advanced features that not only make them user-friendly but also enhances the performance of the appliance. For example, most of the LG air conditioners are equipped with an LED display or a display panel that eases the task to a great extent.
Remote Control Functionality
Another feature that makes these air conditioners immensely popular in the electronic crowd is that you can operate it by merely sitting on the sofa with the help of a remote control. You don't have to get up and adjust the settings when you have an LG air conditioner installed in your house.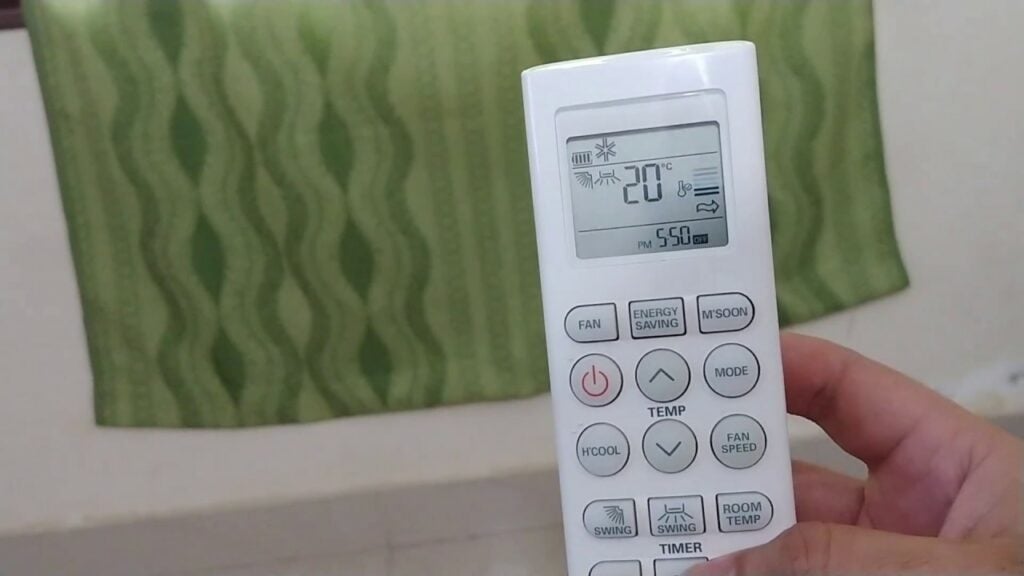 Dehumidifying Function
This functionality has improved the living standard of people. This feature helps in reducing and maintaining the humidity level in the air, which is very important for health, as well as comfort reasons. LG air conditioners have built-in dehumidifying functionality to remove any nasty odor and limit the growth of mildew by extraction of water from the air.
Warranty
Manufacturers offer some brilliant warranties on the products to make them a reliable choice for the customer. You can easily enjoy multiple warranties on various parts of the appliance in order to avoid additional expenditures.
Key Terms to Know
To help compare products in this review, we have included a few key specifications for each. Here is a quick summary of what they mean.
BTUs: British Thermal Unit (BTU) measures energy. This refers to the energy necessary to increase the temperature of one pound of water by one degree Fahrenheit.

Dimensions: The actual dimensions in l x w x h.


Weight: The physical weight of the air conditioner.


Voltage: The amount of electricity the unit uses. This determines the type of outlet it must plug into. 


Coverage Area: The amount of square footage the unit can adequately cool, determined by the manufacturer.


Energy Efficiency Features: Whether the unit has any features or ratings relating to energy usage.


dB (decibel) Level: The amount of noise the AC produces when in operation.


Modes: The modes of operation the unit features. This includes dehumidification, fan only, cooling, etc.
Comparison of the Best LG Air Conditioners
In case you are in a hurry, we recommended you go through this brief comparison table. It can be really helpful in getting enough information about the main features of a specific model. Hopefully, by the end, you'll be able to find the right model to meet your everyday needs.
IMAGE
PRODUCT

Our Top Pick

Space-saving design
6,000 BTU cooling output
Remote control and 24-hour timer

View Latest Price →

Operates quietly at 52dB
12.1 energy efficiency rating
Multiple fan speed with auto-cool

View Latest Price →

Best Budget Option

For rooms as large as 530 sq. ft.
3.9 pints of moisture removal per hour
3 fan speeds and 4-way air deflection

View Latest Price →
Review of the Best LG Air Conditioners
LG is undoubtedly one of the leading brands in offering high-end air conditioners. Here we have drawn a detailed review of some of the most popular air conditioners from LG that are worth the investment.
Let's get started!
LG LW6016R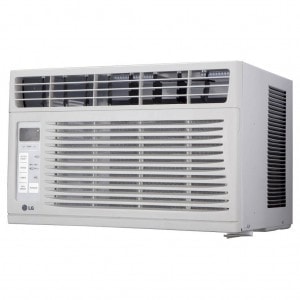 BTUs: 6,000
Dimensions: 18 9/16 W x 12 9/32 H x 15 1/8″ D
Weight: 54 lbs
Voltage: 115V
Coverage Area: 300 sq. ft
Energy Efficiency Features: CEER: 11.3 / EER: 11.5
dB (decibel) Level: 60 dB
Modes: Cool, Fan, Dry
We may earn commission from purchases made from our links, at no additional cost to you
Why it Stands Out to Us
A powerhouse of features, this air conditioner from LG comes with a compact design that is suitable for small spaces. The installation is just a breeze, and it can be installed in closed spaces as well. Talking about the construction, it is made from heavy-duty steel to combat tough environmental conditions like a pro.
This air conditioner can be easily controlled even from a distance. Similarly, there is a built-in timer to enhance comfort. There is a rotary compressor that does its job efficiently and keeps the temperature of the surroundings according to your needs. Lastly, you get to enjoy a 1-year warranty, which is pretty impressive.
This window unit is suited for smaller places since it only produces 6000 BTU. But for a small room, it's great at cooling you off. It's not loud, but not exceptionally quiet either.
It has a remote control, digital controls and a light that indicates when to clean the filter. As a window unit, it's important also to note the weight. This unit weighs in at 50 pounds.
Bottom Line
Another great product on the list, this LG air conditioner is meant to bring value to your bucks. Easy to install, this model is suitable for those who have little space. The auto-restart and fire alarm functionality add on to perfection.
Not only is the design amazing, but the features combine efficiently to give you a comforting environment in hot summers. You can easily change the settings even from a distance, thanks to the remote control. Similarly, the BTU value is 6000, which makes it perfect for use in a 260 sq. ft. area. In short, this air conditioner has got everything you have been looking for.
Pros
Operated by a remote control
The fan can be driven at 3 variable speeds
Comes with a built-in timer to ease the task
Space-Saving design with an attractive appearance
Manufactured from quality steel to last for a long time
Cons
Limited warranty
Few concerns over quality
Customer service needs to be improved
LW1016ER
BTUs: 10,000
Dimensions: 23.6 x 22.2 x 15″
Weight: 74 lbs
Voltage: 115V
Coverage Area: 450 sq. ft
Energy Efficiency Features: SEER: 13 / EER: 12.1
dB (decibel) Level: 52 dB
Modes: Cool, Fan, Dry, Energy Saver
We may earn commission from purchases made from our links, at no additional cost to you
Why it Stands Out to Us
A great air conditioner from LG, this model has a great design and quality construction. Firstly, the design is unique with a white finish to go with your interior. Next, the construction is very durable, thanks to the fine craftsmanship. This model comes with a display panel to easily monitor all the settings.
Moreover, there are multiple buttons, which makes this model very user-friendly. This model has a BTU value of 10000, and it uses the standard 115V electrical outlet to function properly. The fan can be driven at 3 variable speeds to give you maximum cooling effect in the hot summer. Overall, it is a brilliant model to ensure a comforting experience.
The LW1016ER is a 10,000 BTU 115v window air conditioner capable of cooling 450 sq. ft.  It features 3 cooling and fan speeds with an auto-cool setting. It also has a thermistor, 4-way air deflection, 24-hour on/off timer, remote control operation, and top discharge. The washable filter slides out, and it is Energy Star-qualified with an EER rating of 12.1.
Bottom Line
Who does not want to enjoy cool air in the boiling hot summer? Well, this model is the right choice for you. Composed of fine materials, it has a very good looking design that is easy to install as well. It works great removing heat from the room in less time.
It is easy to use and does not require very much struggle from the user in its operation. With 12.1 energy efficiency, this air conditioner can be used in the house, as well as the office to serve you best. Moreover, the comfort level can be greatly increased with the use of the remote control.
Pros
Nice design with appealing appearance
Comes with 3 cooling speeds to choose from
Known for its impressive 12.1 energy efficiency
A great model for cooling down a 450 sq. ft. area
Sturdy build with fine materials to ensure reliability
Cons
A slightly large model
Customer service is poor
Installation might take longer
LT1236CER
BTUs: 12,000
Dimensions: 24 x 20.1 x 14.4″
Weight: 82 lbs
Voltage: 230V
Coverage Area: 530 sq. ft
Energy Efficiency Features: SEER: 13 / EER: 10.6
dB (decibel) Level: 59-65 dB
Modes: Cool, Fan, Dry, Energy Saver
We may earn commission from purchases made from our links, at no additional cost to you
Why it Stands Out to Us
This air conditioner from LG comes with a very attractive design that makes it suitable for offices and residential use. Not only is the construction top-notch, but the functionality of this model can't be questioned. It has a display panel that makes handling it very easy.
It can be operated by using a special 230V electrical outlet to give you efficient service. Moreover, the fan speed can be easily adjusted according to your requirements. The BTU value is 11,500, which makes this model highly suitable for cooling down a room up to 530 sq. ft. Overall, it is reliable and quite user-friendly.
The LT1236CER is a 12,000BTU 230v through-the-wall air conditioner. It features three cooling and fan speeds, thermistor, and 4-way air deflection. It has a 24 hour on/off timer, remote control operation, a rotary compressor, and top discharge.
It is Energy Star-qualified and has an EER rating of 10.6. It has the ability to cool between 530 and 1,000 sq. ft.  
Bottom Line
An all-rounder, this air conditioner from LG is inculpated with a fine set of exceptional features. It has an amazing design that can be installed through the wall to give you a cooling effect on hot days. Moreover, this model is built to serve the user for a longer period of time.
This user-friendly model comes with a display panel to let you operate it without too much struggle. Similarly, you can easily control all of the functions by merely sitting on the sofa, thanks to the remote control functionality. Lastly, an impressive BTU value makes this air conditioner highly suitable for large spaces.
Pros
Comes with 3 variable fan speeds
Highly recommended for large areas
LED display to monitor all settings easily
Unique and attractive design to suit the interior
Built from high-quality materials to enhance longevity
Cons
Might get noisy
Not suitable for window installation
Does not work with standard 115V electrical outlet
SEER vs. EER
When looking at smaller air conditioning units, your are more likely to be looking at EER values of energy efficiency rather than SEER values, so it is important to understand the difference between the two.
SEER stands for Seasonal Energy Efficiency Rating and is a measure of the cooling power of the air conditioner over a typical cooling season. It is an average of the highs and lows in a typical home's cooling energy usage. THE SEER rating is commonly used when looking at a large, central air conditioning unit. A SEER value can range between 8 to 30, but very few AC systems have a SEER rating above 23.
EER stands for Energy Efficiency Rating and is an older method of calculating energy efficiency in an air conditioner. However, it is more of a constant, accurate measure because it is a measure of the cooling energy usage at a specific peak cooling time. Seasonal temperature changes are not factored into the calculation of an AC unit's EER rating. The EER rating is more commonly used when looking at smaller window, through-the-wall, mini-split, or portable air conditioning units. An EER rating can range between 6 and 16.
It is important to note that both the SEER and the EER can be Energy Star qualified, however, the US Government only mandates that the SEER be displayed on air conditioners.

The U.S Department of Energy's rule in AC energy efficiency divides the country into 3 regions with the following energy requirements:
Northern region: SEER rating of no less than 13
Southern region: SEER rating of no less than 14
Southwest region: SEER rating of no less than 14 and an EER of no less than 11.
The Best of LG
Unlike many of the major brands, LG does not manufacture central air conditioning systems. Instead they concentrate on manufacturing small window and through-the-wall air conditioning units, portable air conditioning units, and ductless air conditioning units, used to cool from one to 8 spaces.
Overall LG's air conditioning units are considered to be reasonably priced, efficient, and reliable.
LG has developed several proprietary technologies.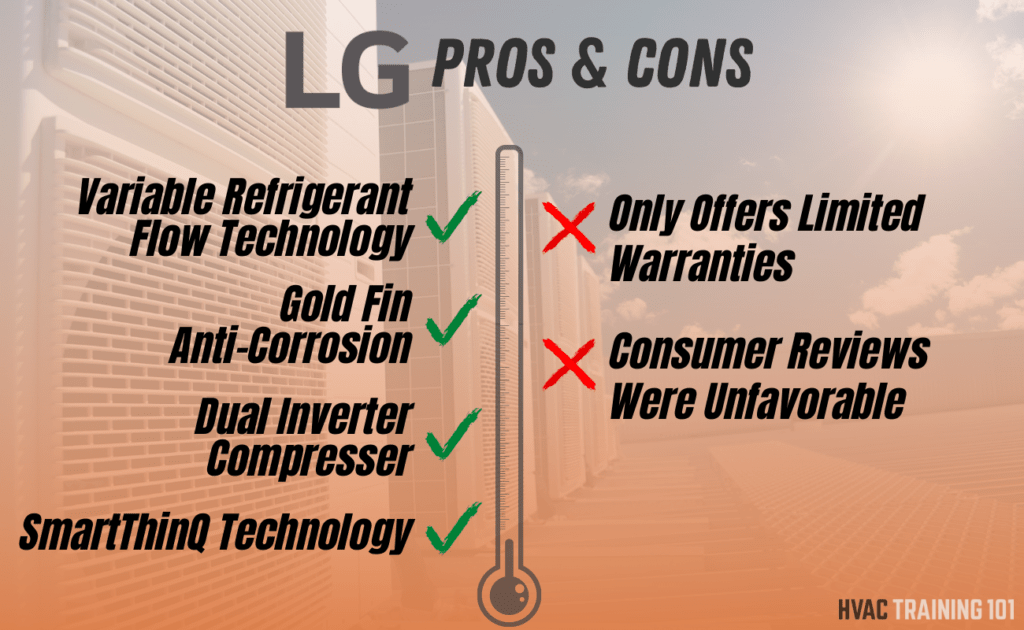 Variable Refrigerant Flow Technology
The company's variable refrigerant flow (VRF) technology reduces energy-efficiency losses and produces energy savings.
Gold Fin Anti-Corrosion
LG's Gold Fin is an anti-corrosive epoxy treatment that prevents corrosion on the coil of the outdoor heat exchanger in order to maintain excellent heat transfer properties in the coil for an extended period of time.
LG's Dual Inverter Compressor
The dual inverter compressor in many LG units constantly adjusts the compressor's speed to maintain the desired temperature. It has a wider rotational frequency so it cools faster, air is expelled farther, and the unit runs quieter and saves more energy than conventional compressors.
LG SmartThinQ® Technology
This connected technology lets you control your LG air conditioner from anywhere so you can start or stop cooling, change the mode, or set the temperature from your phone, office computer, or wherever you may be.
It also works with the Google Assistant and Amazon Alexa so you can change your air conditioner settings with simple voice commands when you're at home.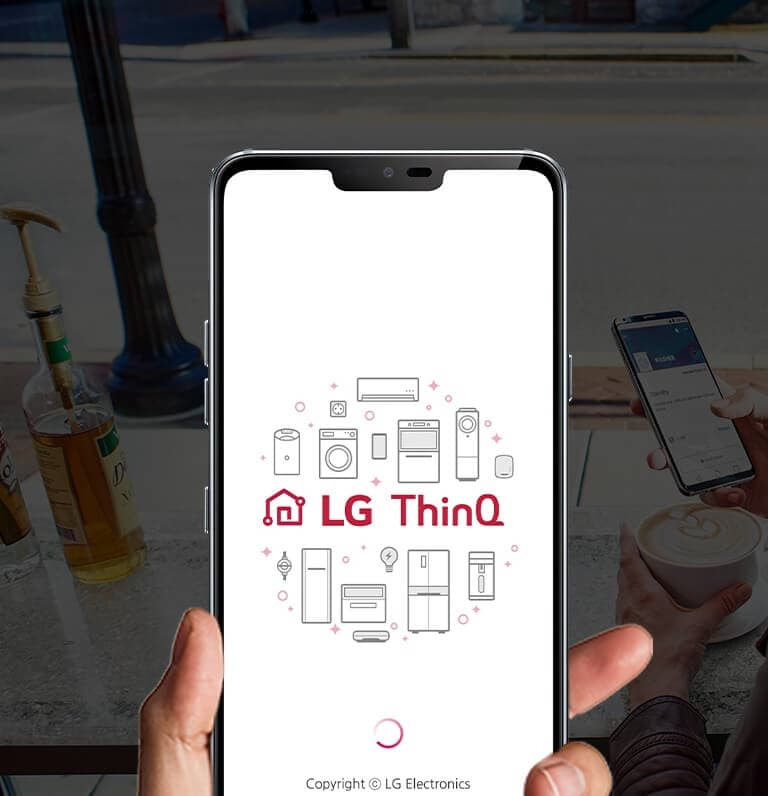 The Drawbacks
No brand is perfect. Let's have a look now at some of the negatives about LG's AC products.
LG Only Offers Limited Warranties
LG offers a 1-year limited warranty on parts and labor for its older ducted portable, window and wall air conditioner units.
LG offers a 5-year limited warranty on parts for Multi F/ Multi Max Multi Zone indoor and outdoor Units and specified models. On such units and additional 2-year compressor parts warranty is also offered.
Warranties are limited to replacement or repair of parts. LG will not replace the entire unit if faulty.
Consumer Reviews of LG Were Unfavorable
ConsumerAffairs.com gave LG Air conditioners a 1 ½ star rating out of 5 based on 97 consumer reviews. They noted that LG air conditioner models manufactured since 2012 have not lasted as long as older model LG air conditioners. Some consumers reported that after 2 to 4 years, the units quit working due to problems with the control panel circuit board or the compressor.
As with many manufacturers, certain models may not perform as well as other models. Generally, when consumers post reviews, it is not unusual to find that more negative than positive reviews are posted since many people do not take the time to post a comment about a product they are satisfied with.
In light of this, it is worth noting that in 2017, Consumer Reports listed the LG brand in the top 3 for window air conditioners. Additionally, two other review sites, consumersearch.com and yourbestdigs.com afforded LG the top brand for portable air conditioners.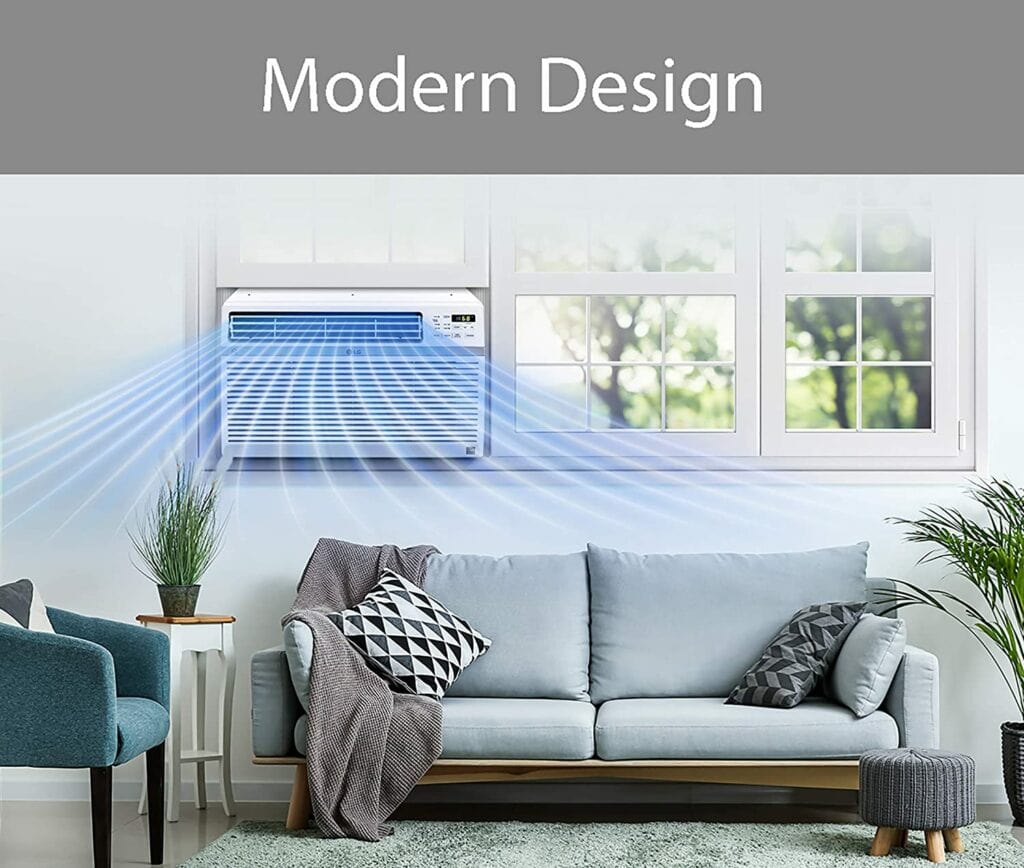 Other LG AC Units
Here are some other LG AC units explained:
LG Single Zone Cooling Units
PORTABLE AC: LG manufactures 24 models of portable air conditioning units ranging from 7,000 BTU to 14,000 BTU. They can cool spaces ranging from 200 sq.ft. to 500 sq.ft.
EER ratings range from 8.5 to 10.1. Most units feature LED display panels, thermostat control, remote control, 24 hr on/off programmable timers, 2 fan speeds, rotary compressor, and front air discharge.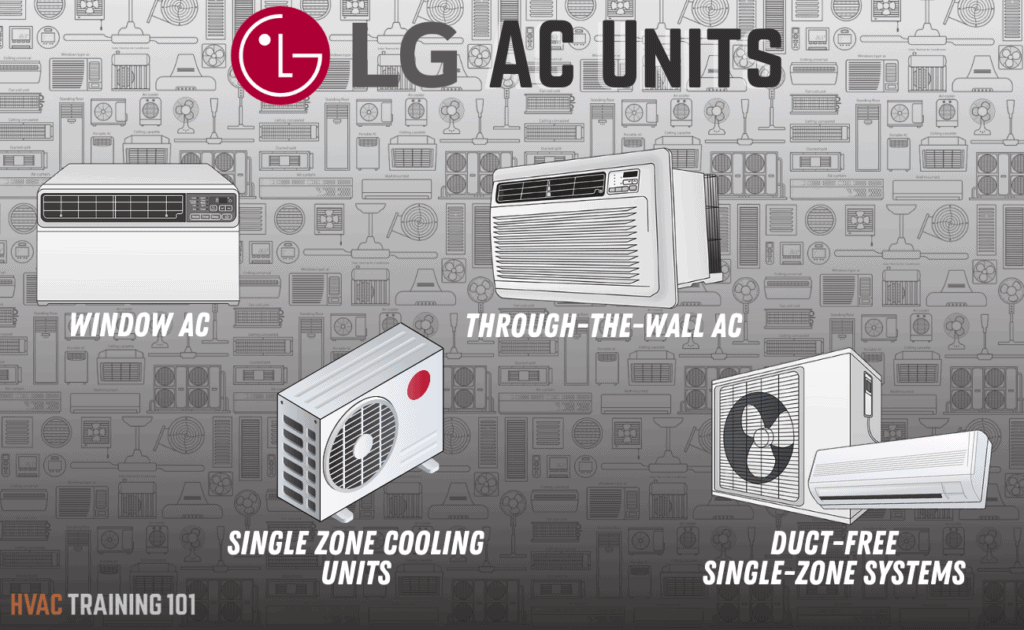 Window AC
LG manufactures 60 models of window air conditioner units ranging from 6,000 BTU to 24,500 BTU. That allows for cooling spaces ranging from 260 sq.ft. to 1560 sq.ft.
EER ratings range from 9.4 to 11.5. Most models feature 2-way or 4-way air deflection, multiple fan speeds, adjustable thermostats or thermistors, 12-24-hour on/off timers, rotary compressors, and top discharge. Most utilize R410A refrigerant.
Through-the-Wall AC
LG manufactures 41 models of wall-mounted single-zone air conditioning systems ranging from 8,000 BTU to 36,500 BTU. The EER ratings range from 9.6 to 12.1.
Most models feature 2-way or 4-way air deflection, adjustable thermostats or thermistors, 12-24-hour on/off timers, rotary compressors, and top discharge. Most utilize R410A refrigerant.
Duct-Free Single-Zone Systems
LG Art Cool™ Premier wall-mounted cooling systems are duct-free split single-zone systems designed to cool any room. They are available in models ranging from 9,000 BTUs to 24,000 BTUs. These units feature a 24-hour on/off timer and low ambient temperature operation down to 14F. They have a self-cleaning indoor coil, an ultra quiet fan and motor, and outdoor compressor. Three temperature and fan speeds set automatically.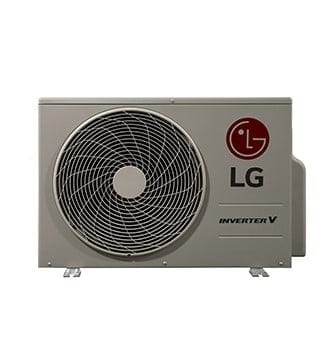 Units can be upgraded with LG trademark Art Cool Mirror Inverter Technology, which uses a variable speed compressor that automatically reverts to low speed when the selected temperature is reached. This helps provide energy savings and consistent comfort levels. Such technology allows efficiency ratings of up to 20.5 SEER.
Units are available in mirrored finishes or are customizable with the LG Art Cool™ frame which allows the user to display their favorite photo in a customizable frame.  
Duct Free Multi-Zone Systems
LG manufactures multi-zone systems ranging from 18,000 BTU/h to 60,000 BTU/h.
The Multi F Series are outdoor air conditioning units with heat pumps that can support two to four indoor AC units with little to no ductwork required. They can range from 18,000 to 36,000 BTU.  Multi F Series units include inverter variable-speed compressors on the outdoor units. They also have self-diagnosis capability, auto operation and restart, and LGRED heat technology to operate even in extreme cold.
The Multi F Max Series are outdoor air conditioning units with heat pumps that can support 8 indoor AC units and range from 48,000 to 60,000 BTU. The Multi F Max Series offers the same features as the Multi F Series.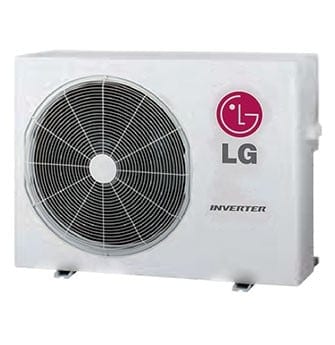 Finding The Best Prices
Getting the best price on your air conditioning system starts with doing some research on efficiency, reliability, and features offered, for the major brands you are interested in. If you have some information under your belt, it will make it easier to talk to HVAC contractors about what you are looking for in an air conditioning system. Here are a few other ways to get the best prices.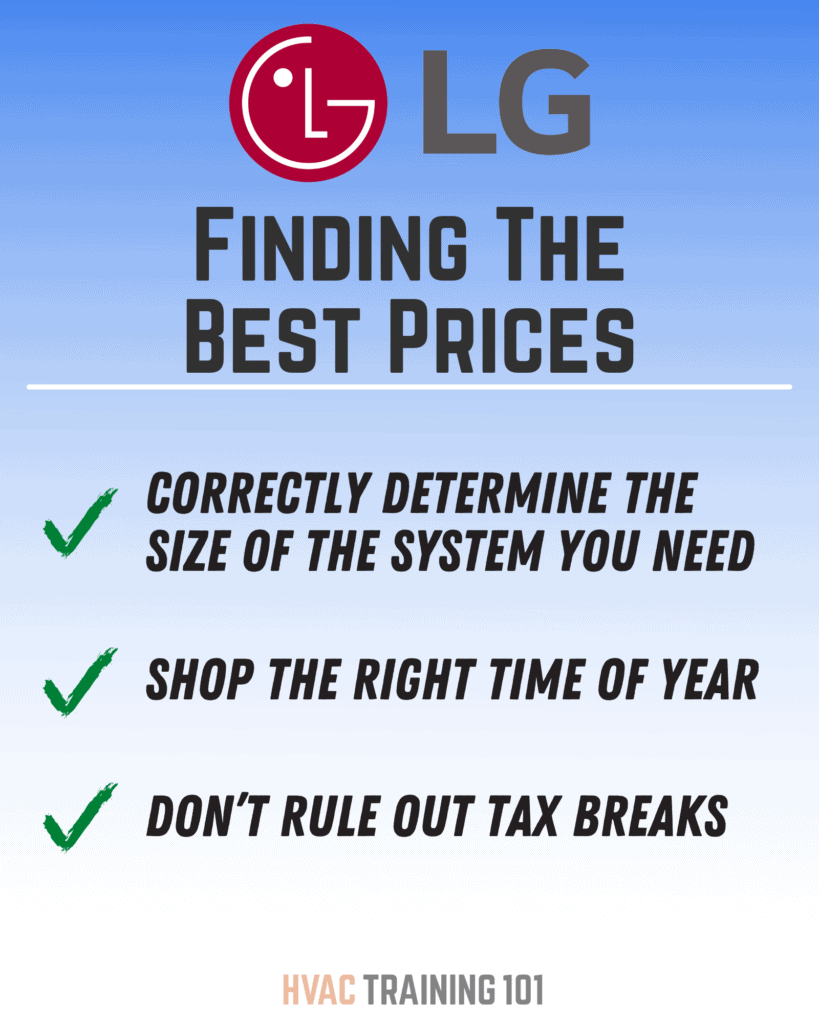 Correctly Determine the Size of the System You Need
Many people don't really know how to determine what size air conditioning system they need for their home. You don't want to get a system that is too big for your needs because, it will cool the home faster than it can remove the humidity. This results in a cold, damp air quality that would be uncomfortable.
The calculations can be complex so working with a reputable HVAC contractor is key to getting the proper size system for your home. While there's a little more leeway with portable or window units when dealing with a single room, you should still have a professional consultation if you're going for a multi-zone system.
Time of Year
Many people might think that the best time to buy an air conditioner would be in the winter. If you're dealing with portable, window or through-the-wall units, you might want to start looking toward the end of summer, although, when retailers are staging for the next season. For more complex systems that require professional installation, fall and winter are the ideal times.
Don't Rule Out Tax Breaks
The government offers tax credits to homeowners to encourage them to purchase energy-efficient appliances because that helps reduce the consumption of energy on a national basis. This generally applies to central air or heating systems. But some ductless systems may qualify.
Consumers can check to see what rebates are offered for a particular LG system at https://www.lg-dfs.com/rebates.
What Kind of Warranty Does LG Offer?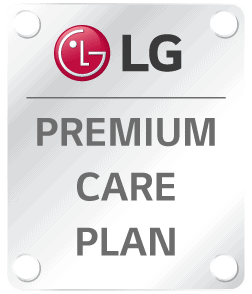 An impressive warranty on a product surely enhances the confidence of customers in it. Like other popular brands, LG offers a certain warranty on its products to ensure a reliable purchase. With the purchase of LG products, you get to enjoy a great warranty on different parts. Moreover, the striking news is that LG has extended its labor warranty as well.
The new cooling system comes with a 5-year warranty on the compressor. Plus, it also covers the 5-year labor expenses to save you from additional expenditures. Similarly, the linear or inverter compressor is backed by a 10-year warranty that covers the damaged parts. Moreover, the labor warranty lasts for 5 years, which is very impressive.
Talking about the other non-cooling parts of the system, LG offers a reliable warranty of 1 year for damaged parts and a similar warranty as well, to cover the labor expenses. Overall, the general warranty for most of the LG products, including air conditioners, usually lasts for 2 years, which takes care of all the damaged parts.
These warranties work in case of faulty quality, poor performance, or function in everyday use of the product. All these warranties begin from the date of purchase, and you.
Company History
LG Corporation (Lucky Goldstar) is a global corporation based in South Korea. They are a leading producer of electronics, telecom products, chemicals, solar energy, life sciences etc. They have operations in over 80 countries and have several subsidiaries including Zenith, Ericsson, LG Display, LG Electronics, LG Chem, and LG Innotek.
LG Electronics Inc., (LGE) is the company's largest subsidiary with a revenue of $48 billion. They are a global force and technology leader in consumer electronics, mobile communications, home appliances, and air solutions. Roughly 22% of their revenue comes from North America with home entertainment and mobile communications making up 34% of their business. Home appliances make up 9.9%, air conditioning makes up 4.47% and the remainder comes from business solutions.
LG was founded in 1958 as Goldstar. Its goal was to help rebuild the nation with consumer electronics and home appliances after the Korean War. It merged with two sister corporations, Lucky Chemical, and LG Cable, and became Lucky Goldstar. In 1995, the company changed its name to LG Electronics.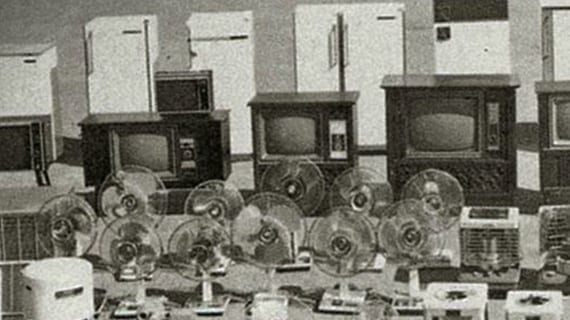 Conclusion
An air conditioner's performance depends not only on the quality of its installation and how well it is maintained but also on the equipment itself. LG's brands are known among HVAC professionals as one of the larger names in small home cooling, heating, and energy-efficient systems.
With over 35 years of operating history in the US, LG has a significant presence in the small unit HVAC market. While some of LG's brands have received some poor ratings and reviews, it is difficult to know whether that is due to the actual equipment itself or installation quality.
Generally, most component failures can be traced back to improper installation. Overall, an LG unit can be expected to deliver reliable and efficient performance at a reasonable price.