Sponsored Listings
The state of North Carolina is incredibly diverse in terms of geography and topography. The state has beaches, river valleys, and a mountain range. While its shape and areas are unique, it has a relatively stable climate from shore to mountains. The average highs and lows stay relatively similar across the states.
Members of the HVAC industry will see work year-round, as both heating and cooling are vital throughout the seasons. HVAC is a great field to enter in the state of North Carolina, as technicians are in high demand during the year.
Requirements to Be an HVAC Tech in North Carolina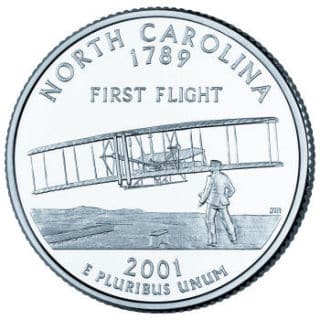 The requirements to become an HVAC technician vary from state to state. North Carolina does require its HVAC technicians to be certified by the state before practicing their trade. North Carolina also has an interesting policy separating heating and cooling from refrigeration. To receive HVAC licensure of any kind in North Carolina, you must sit for the heating and cooling exam. There are separate requirements for technicians and contractors.
Technicians are required to have 3000 hours, or about 18 months, of real onsite experience in maintenance, repair and installation of HVAC units. The state does not require technical school or academic training to become a licensed technician. Usually you'd work as an intern to fulfill the requirement. After that, prospective HVAC technicians are eligible to sit for the HVAC technician exam. Upon passing the exam, an HVAC technician is considered licensed and able to perform HVAC work anywhere in the state.
Contractors have more rigorous requirements for licensure, for obvious reasons. Contractors in the state of North Carolina can oversee HVAC technicians. They must have at least 4000 hours of real onsite experience in maintenance, repair and installation. Contractors benefit from formal academic education because up to 2000 of the hours of onsite experience requirement can be fulfilled in the academic setting.
In addition to sitting for the standard licensing exam in North Carolina, contractors also take a secondary test on business and law. In short, the major difference between HVAC technicians and HVAC contractors is the additional 1000 hours of real onsite experience and the secondary test in business and law that is required for contractors. Additional information on these requirements can be found in the North Carolina state certification article.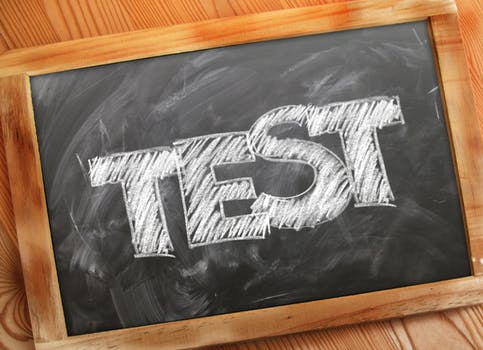 Once you get your HVAC license in North Carolina, you have to renew it annually. If a license is allowed to expire and not renewed by application for over three years, the exam must be taken again in order to reinstate the license. It is certainly advantageous to be sure to renew each year.
While HVAC techs and contractors do not require a formal education, having some classrooms experience in a trade school or community college can really help. It's a great opportunity to understand why things work the way they do. Also, many schools will also offer business classes that will help get you ready to run your own business as a contractor.
An HVAC engineer is almost an entirely different career, dedicated more to planning and development. It does require formal education and if that's the avenue you want to pursue, you'll have to attend at least a four-year college.
Sponsored Listings
HVAC Tech Salary and Job Prospects in North Carolina
Entering any field requires you to consider several different aspects of the job. Quality of life can be impacted by the work schedule, job requirements and pay that a career offers. It is also important to enter a field that has ample jobs available in your area.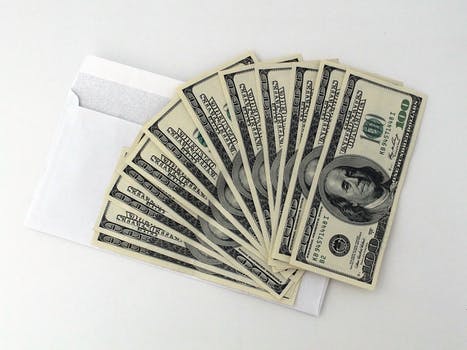 Working as an HVAC technician is a desirable career as it pays well and is always in demand. Nationally, an HVAC technician can expect to earn $45,000 per year on average. North Carolina is actually below average – it ranks 43rd among states with an average of $40,000 per year.
Fortunately, 90% of HVAC techs work full time and in the state of North Carolina earn more than 52% than other trades. They are in high demand and that trend is expected to continue. There is no overage of HVAC techs in any particular state, so the job market is not very competitive.
HVAC techs do not require advanced, expensive education so student loan debt on average is relatively low in comparison to the salary. An HVAC technician job is a stable year-round job that pays well and is easily obtainable in the state of North Carolina.
Top HVAC Schools in North Carolina
Top HVAC School in Raleigh
Johnston Community College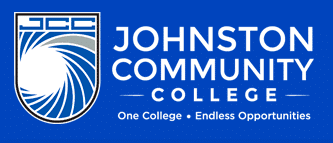 The program at Johnston Community College offers the opportunity to earn a degree or diploma in heating, air conditioning and refrigeration. The degree program is more extensive and requires four semesters of course work. The diploma is only two semesters.
The diploma covers the need-to-know topics regarding air conditioning, furnaces, heat pumps, tools and instruments. The four-semester program, which awards an Associate's Degree in Applied Science (A.A.S.), covers those basics plus knowledge of residential building codes, system sizing and advanced comfort systems. This program also offers one-semester certifications in specific areas. That can make you more marketable to employers.
Top HVAC School in Charlotte
Central Piedmont Community College

Similar to the program above, the HVAC curriculum at Central Piedmont Community College offers an A.A.S. degree, a diploma and seven specialized certifications.
The specialized certifications offer advanced focus in heating, air conditioning, all-weather systems, commercial system design and maintenance, refrigeration, HVAC contacting, AHR controls, energy, apartment and rental maintenance, and air quality and energy management.
CPCC in Charlotte focuses on educating a well-rounded individual with a strong basic knowledge of HVAC principles. Diploma graduates should be able to start right into work in the HVAC residential and light commercial field. Degree graduates will have a deeper understanding of advanced principles like system selection, air balancing and advanced system operations.
CPCC introduces the "Critical Core" to its students, providing them a foundation in critical thinking, communication, personal growth, cultural literacy, IT and quantitative literacy.
Other Top HVAC Schools and Colleges in North Carolina
There are other high-quality, respected HVAC programs throughout North Carolina. It is important to note that one does not need stray far from home or spend an exorbitant amount of money when seeking training for an HVAC career.
Once you have decided upon an HVAC career there are plenty of schools and universities that have programs to help start a student off on the right foot. Here are several more options that offer programs geared to someone seeking a career in the field of HVAC.
Guilford Technical Community College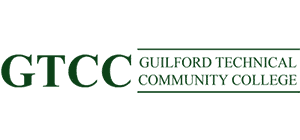 The program at Guilford Technical Community College, based in Jamestown, NC offers its students basic knowledge to enter the residential and light commercial HVAC world.
As most other programs do, GTCC offers the diploma or A.A.S. degree track to students. The degree track will ensure its students leave with knowledge of system selection and balance, and an understanding of more advanced systems. All graduates will leave with a basic knowledge that will ensure a proper start into the HVAC realm.   
Wake Tech

Wake Tech is another program based in the Raleigh area. Their program touts the promise that you can graduate with the more lucrative and marketable A.A.S. degree in two years while attending classes only two days a week.
With this program, you'll spend the majority of your time training in the field in a hands-on real-world environment. Wake Tech is gearing to preparing their graduates to enter the workforce immediately upon graduation from the program.
Be sure to note that the program at Wake Tech is listed as a limited enrollment program, which they describe as having different enrollment policies and timelines. To enroll or express interest in the program, students should reach out directly to the department.
Pitt Community College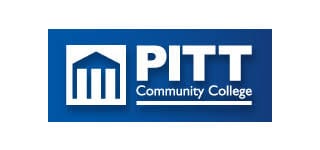 Pitt Community College offers a program similar to the others discussed previously. The college is based in Greenville, NC on the eastern side of the state of North Carolina.
Those seeking to graduate with an A.A.S. degree will need to complete a five-semester program; sometimes it may run longer based on additional math or science requirement timelines. PCC also offers a shorter course that ends with a certificate in heating and refrigeration service.
Needless to say, there are a myriad of options for those seeking a career as an HVAC technician in the state of North Carolina. The job prospects are quite good, some saying there are over ten jobs for each graduate from one of these types of programs.
HVAC Engineer Salary and Job Prospects in North Carolina
An HVAC engineer takes on a bit of a different role in the world of HVAC. They are primarily responsible for designing HVAC systems for residential and commercial buildings, diagnosing major issues with existing HVAC systems or overseeing the installation of a variety of HVAC system types.
An engineering position requires a bachelor's degree and employers will often seek those individuals with a master's degree or higher. With a higher education tends to come the benefit of a more lucrative position. The average mechanical engineer in North Carolina makes over $87,000. Engineering is also a more competitive job market, as almost 6% growth is expected in this field in the next 10 years while mechanics or technicians are projected to enjoy a double-digit percentage growth in the job market.
With that said, here are some programs that can provide a leg up in North Carolina because of their quality and prestige in the state.
Top Colleges and Universities for HVAC Engineers in North Carolina
NC State University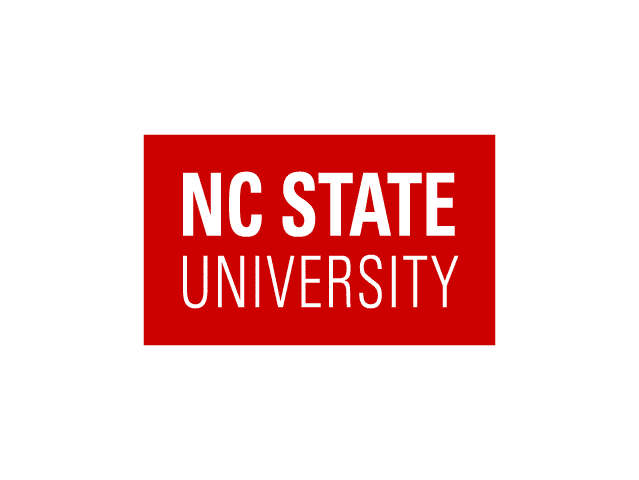 NC State University is based in Raleigh. It is an exciting time at NCSU as the Centennial Campus is being actively developed as a new, collaborate Research Park for a variety of disciplines. For engineering specifically, the new engineering building oval opened in April 2018, introducing a new facility to advance an already top-notch program.
NCSU students can major in mechanical engineering, with a variety of minors including business, math and physics. This allows graduates of the NCSU engineering program to have a rounded understanding of a variety of aspects of engineering. With the excitement and promise of the development of new physical buildings and collaborative arrangements, NCSU students can feel confident they are entering a program on the rise and with a bright future.
Duke University – Pratt School of Engineering
A school right down the street from NCSU, maybe better known for its basketball program, is the popular Duke University – Pratt School of Engineering. While the athletics programs are exciting and produce many well-known professional athletes, the Pratt School is known as an elite institution in its own right. Duke University offers the coveted Master of Engineering in mechanical engineering.
The addition of the MEng degree adds about a year and a half to the original four years of undergraduate work. However, the program focuses on business and technical coursework, It also requires an internship in the field of focus for the student. This type of preparation allows a student to feel fully prepared to enter the workforce qualified, confident and with a head start on their competitors. A program as prestigious as is offered by the Pratt School can set you up for a lifetime of success and provide many career opportunities after graduation.
North Carolina A & T State University

The engineering program at North Carolina A & T State University is known for their programs faced on skilled trades including agriculture and technology, as their names suggest. This program offers degrees at all three levels, including a Doctor of Philosophy (Ph.D.) in mechanical engineering.
The school of engineering promotes itself as focused on the younger students, who require solid mentorship to ensure success in their later years. This allows students interested in this program to rest assured that their transition into higher learning will be a smooth one.
NCAT also offers small class sizes and work to provide a high-quality education for their students at all levels. Their overall goal is to prepare students for advanced engineering practice in the chosen specialty.
East Carolina University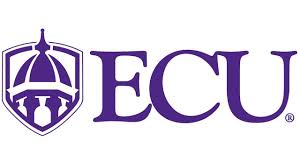 Moving back east, Greenville is home to East Carolina University. The home of the Pirates does offer an undergraduate engineering degree in mechanical engineering. They do not currently offer advanced degrees.
The mechanical engineering department has an affiliation with ASHRAE (American Society of Heating, Refrigeration and Air Conditioning Engineers), allowing students access to helpful resources. As a smaller school, ECU may be a bit more affordable than the bigger names on the list but still provides a high-quality education.
While the programs, and campuses, may differ in size, North Carolina university programs afford their students the opportunity to obtain a degree that is recognizable in the job market. This can prove invaluable when entering the job market in a field like engineering. Everyone entering an engineering career will have at least a bachelor's. Those with more advanced degrees will enjoy a leg up on the general population in the field.
Conclusion
While not a requirement in the state of North Carolina, obtaining some form of formal education is highly recommended for anyone pursuing a career in the HVAC sector. A diploma or degree can make a technician far more marketable and attractive to potential employers.
For those pursuing a career as an HVAC engineer, studying mechanical engineering and obtaining a bachelor's is a must. Continuing education courses and obtaining a master's degree will create far more opportunities for the HVAC engineer.
Whether you are seeking to work in homes, commercial buildings or for a design firm, a solid foundation based on a great education at one of the North Carolina institutions of learning will put you on the right track for success. North Carolina offers quite a promising outlook for those entering the HVAC fields, on all levels. Technicians appear to enjoy the best job placement scenario after schooling; however, all HVAC job types enjoy success in their search for employment.
North Carolina programs have the advantage of appealing to in-state students, as the job prospects are so good. Staying in North Carolina after finishing an educational program can be very lucrative, rewarding, and provide lots of opportunities for growth and success in an HVAC career.