Sponsored Listings
While California enjoys mild temperatures throughout most of the state in the winter, it is also home to the hottest place on earth, Death Valley. Keeping the residents of California cool and comfortable requires a large industry of HVACR technicians and experts, making it a hotspot of new talent for HVAC.
With the powerful economy of the state and the demand for qualified HVAC professionals, this is a good time to enter the HVAC industry.
Requirements to Be an HVAC Tech in California
California has license requirements for HVAC practitioners and professionals. Heating and ventilation systems, installation, maintenance and repair fall under the construction industry umbrella. The Contractors State License Board, which is a state body, regulates the state's construction industry is in charge of the trades.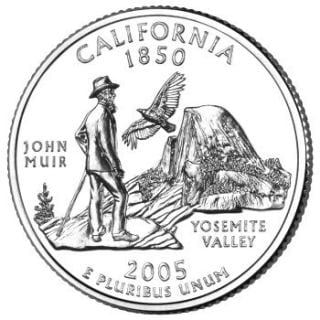 In order to practice as an HVAC contractor you need a minimum of four years of industry experience. Any experience gained as a trainee or apprentice is not adequate for licensing purposes. A journeyman position or apprenticeship can be useful to learn the skills required to repair, install, and maintain HVAC equipment.
Up to three years of technical or vocational training can count towards your four years experience requirement. However, you still need to show proof of at least one year practical experience.
HVAC engineers will always require a minimum of a four year bachelor's degree to join the profession. Mechanical engineering is the preferred discipline to enter this field.
HVAC Tech Salary and Job Prospects in California
The average hourly wage for an HVAC technician in California is $24.76 The hourly wages typically range from $14.80 to $42.28.
HVAC technicians in California earn a median salary of $51,500 but salaries can range from $30,790 all the way up to $87,940. The median is $51,500.
HVAC Technicians in California earn about double the national median salary, but keep in mind the higher cost of living in this state.
An HVAC Service Technician in Los Angeles earns around $20.64 per hour on average, which is 1% higher than the national average for an HVAC Service Technician. Wages for an HVAC Service Technician in LA range from $13.91 per hour to $40.27 per hour. You can earn annual salaries from $28,925 to $97,296.
Top HVAC School in Los Angeles
Capstone College

Undergraduate Certificate in HVAC Technician
This program is designed to provide students with the basic skills required for entry-level employment in today's industry. Students are provided with training and real-world, hands-on training on the same equipment that is used by businesses and industries. The HVAC technician program requires a total of 900 hours or 36 weeks. It cost around $14,800 for tuition and fees.
Capstone College is one of the best HVAC technician programs in Los Angeles and throughout the USA. It prepares students for licensing by the state contractors license board. Capstone is accredited by the Accrediting Council for Continuing Education and Training.
Top HVAC School in San Diego
San Diego City College

AAS in Air-conditioning, Refrigeration, and Environmental Control Technology
The Associate in Science degree program requires a minimum of 60 units to complete. Students who complete the program can diagnose and repair HVAC equipment using a minimum of replacement parts. This program in San Diego is well-prepared for career options such as air-conditioning refrigeration contractor, service manager or refrigeration service technician.
Certificate of Performance: Air Conditioning and Solar Energy
This program meets the need for well-trained mechanical technicians with both knowledge and skill in the integration of conventional technology and solar energy technology. This course requires 16 units to complete.
Certificate of Performance: Basic Refrigeration in Control Systems
This 11-unit program emphasizes the skills and knowledge required for installation, maintenance and repair of residential and commercial systems
Certificate of Achievement in Air-conditioning, Refrigeration, and Environmental Control Technology
This 33-unit program focuses on the skills needed to provide precise automated control of air-conditioning systems while minimizing the operational cost and ensuring efficiency.
Top HVAC School in the Bay Area
University of California – Berkeley

Undergraduate Certificate in HVAC
This certificate program in HVAC provide students with the required technical principles and knowledge to design new HVAC systems and to retrofit existing systems to meet energy-efficiency guidelines.
The program curriculum is overseen by an advisory board of industry and education leaders. It is also approved by the University of California, Berkeley, College of Environmental Design, which ensures that the education provided is relevant and up-to-date.
Those who complete the certificate can also receive a certificate of accomplishment from the Golden Gate chapter of the American Society for Heating, Refrigerating, and Air-conditioning (ASHRAE).
This program requires students to complete 11 semester units including 4 required courses and 2 to 3 elective courses. It will take students a minimum of three semesters to complete and will cost approximately $4875.
Top HVAC School in Orange County
Brownson Technical School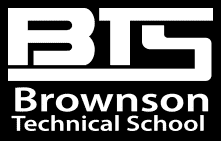 HVAC Technician Training Program
The HVAC technician training program is available in two options: for experienced professionals, and for newcomers to the HVAC industry.
The program duration is 10 months for full-time students and 22 months for part-time students. The school has around 12000 square feet of lab space, filled with different models of both old and new industry standard equipment. It also has a 1700-square-foot house which acts as a testing facility. The program teaches students the skills required for diagnosing, troubleshooting, servicing and repairing air conditioning, refrigeration and heating systems.
You'll also learn how to install new systems and get hands-on experience with various technologies related to the HVAC industry. The instructors of the school are subject-matter experts, and some are Master Certified HVAC educators (MCHP), which is the highest certification offered by HVAC excellence. Certification testing for Section 608 (EPA) is included as part of this program as well.
The school is currently accredited through the Accrediting Commission of Career Schools and Colleges.
Other Top HVAC Schools and Colleges in California
Sponsored Listings
Long Beach City College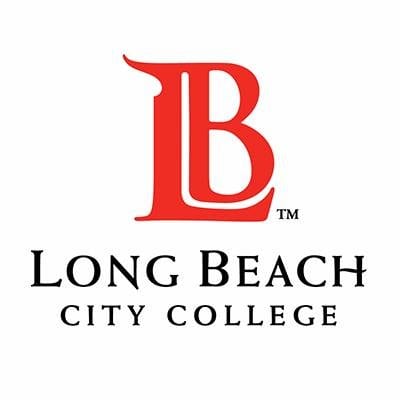 Associate in Science (AS) Degree with a Major in Air Conditioning/Refrigeration
This program requires students to complete 60 units in total, with 30 units in the Air conditioning/ Refrigeration Theory & Practice major and 19 units in General Education/AS. It prepares students for entry-level positions in air conditioning and refrigeration. The program includes HVACR technology for commercial and industrial applications.
Graduates of this program can service and repair HVAC units as per the North America Technician Excellence (NATE) standards.
Mt. San Antonio College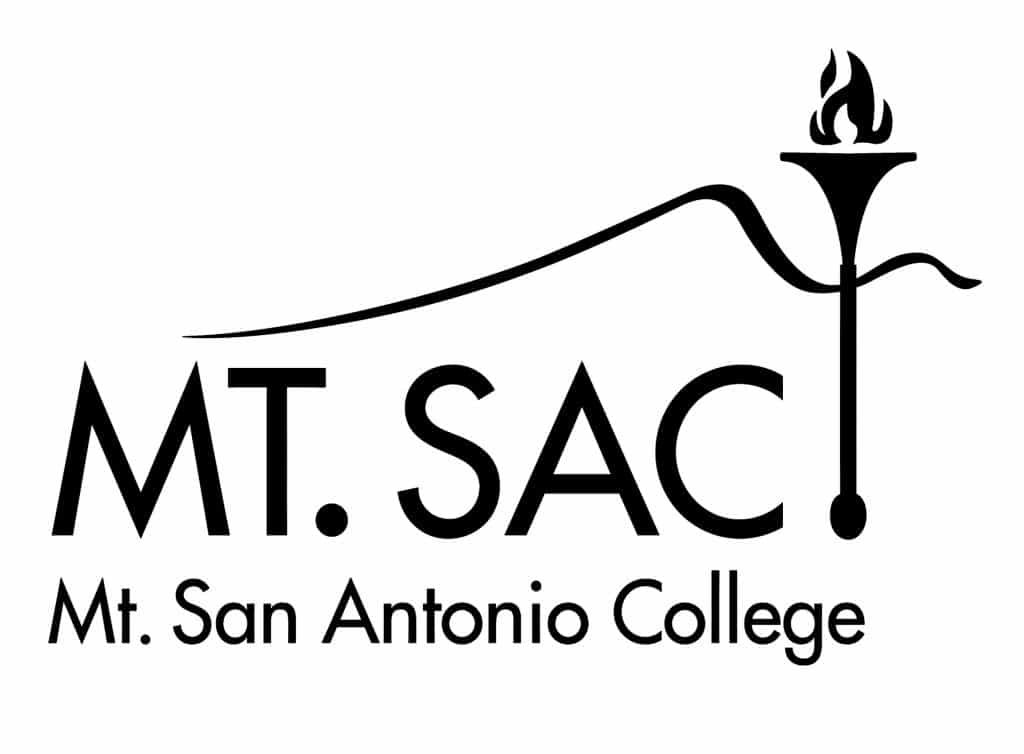 AS in Air Conditioning and Refrigeration
The Associate degree program teaches students core topics such as mechanical and electrical fundamentals, as well as heat loads, advanced electrical and mechanical, welding, math, codes and standards, and air properties.
The curriculum is a mix of hands-on labs and theory subjects. It prepares students for employment in the broad field of air conditioning, heating, and refrigeration and leads to jobs in design, manufacturing, operation, sales, distribution, installation, maintenance, repairs and controls. Completing this degree requires 31.5 program units plus general education units.
Certificate Air Conditioning and Refrigeration
This program prepares students for employment in the HVAC-R industry, and also leads to jobs in design, manufacturing, operation, sales, distribution, installation, maintenance, and repair. These units can be counted towards a Bachelor's Degree (transfer program). The certificate requires 31.5 units to complete.
Riverside City College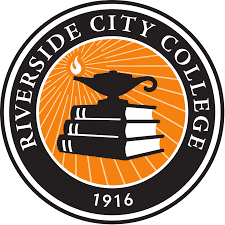 Construction Pre-Apprenticeship Training
This six-week (140 hours) program prepares participants for union apprenticeship programs or employment in the various trades including HVAC.
The curriculum in this program adheres to the Los Angeles County/Orange Counties Buildings & Construction Trades Council AFL-CIO's Multi-Craft Curriculum (MC3).
Graduates receive three industry-recognized certificates: Building Trades Multi-Craft Curriculum (MC3), 10-hour OSHA Certification and CPR/First Aid Training Certification.
Laney College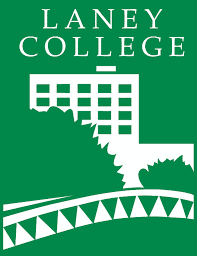 This college is located in Oakland, and offers multiple HVAC related programs:
Environmental Control Technology
This is a technical program offering the skills required for employment in the HVACR industry. Graduates can seek employment as refrigeration technicians, heating, ventilation, air conditioning technicians, and building engineers and technicians.
The cost of the program is $46/unit.
Various certificate courses are also offered by Laney College:
Certificate of Achievement/A.A.S. in Building Automation Systems – 48 units

Certificate of Achievement/AAS in Residential and Light Commercial HVAC and Refrigeration – 27 units

Certificate of Achievement/A.A.S. in Commercial HVAC Systems – 52.5 units

Certificate of Proficiency in Refrigeration Technology – 16.5 units
Orange Coast College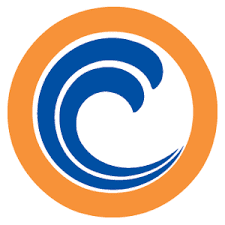 Undergraduate Certificate in Heating, Ventilation, Air Conditioning and Refrigeration (HVACR)
This 48-week-long program in Heating, Ventilation, Air Conditioning and Refrigeration (HVAC-R) prepares students for employment as HVACR technicians. They learn to install, service and maintain air conditioning/refrigeration equipment in buildings. This is a 30-credit-hour program that provides theoretical background and extensive hands-on experience. It costs $1,401 for in-state tuition and fees or $11,151 for out-of-state tuition and fees and $2,686 for books and supplies.
Certificate of Achievement in Heating, Ventilation and Air Conditioning
This program prepares students for industry roles like HVACR technicians, estimators, installers, inspectors and mechanical engineers. Students are trained to install. service and maintain air conditioning/refrigeration equipment in buildings. They can take the EPA Certification test for refrigerants or the NATE Certification test for proficiency in the field of HVACR.
The program also gives students preparation for more-advanced studies in the design and installation of computerized building automation systems.
HVAC Engineer Salary and Job Prospects in California
In many states, including California, you cannot legally call yourself an "engineer" unless you are a licensed Professional Engineer. Attaining this professional license requires passing the Fundamentals of Engineering (F.E.) examination administered by the California Board for Professional Engineers and Land Surveyors.
The average HVAC Engineer in California earns $77,118 per year – $40 per hour, which is approximately  2.7 times more than the Median wage of the country. Entry-level positions start at $54,000 while the most-experienced workers make up to $108,000.
A mechanical engineer can earn $96,381 per year on average in Los Angeles, CA, which is 23% above the national average.
Top Colleges and Universities for HVAC Engineers in California
Stanford University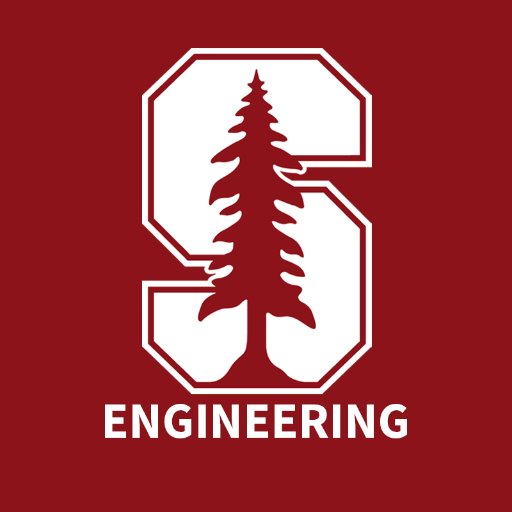 BS in Mechanical Engineering
The undergraduate program in Mechanical Engineering at Stanford provides each student with theoretical and practical experiences. Graduates of the program have many professional options and opportunities, from entry-level work as mechanical engineers to graduate studies in either an engineering discipline or other fields where an engineering background is useful.
The Mechanical Engineering department offers a Summer Undergraduate Research Institute involving student research training in team settings and in individually-directed research settings. Students who are accepted into SURI will receive a summer fellowship stipend sufficient to cover on-campus housing or the equivalent.
MS in Mechanical Engineering
The MSME Program requires 45 units of study. No thesis is required but students can be involved in research projects during their master's year. Students can count up to 6 units of research towards their MS degree.
California Institute of Technology
BS in Mechanical Engineering
The mechanical engineering option is accredited by the Engineering Accreditation Commission of ABET. At the end of the first year, students who elect the mechanical engineering option are assigned advisers as close to their expressed field of interest as possible, and together they develop programs of study for the next three years. Graduates have the ability to use the techniques, skills, and modern engineering tools necessary for engineering practice. Graduation from an accredited program is an important step to becoming a Registered Professional Engineer.
MS in Mechanical Engineering
The MS program in Mechanical Engineering is small, highly selective and research oriented. Admission is preferentially granted to applicants who ultimately intend to pursue the Ph.D. degree.
Most graduate students in Mechanical Engineering receive financial support including tuition and a stipend for living expenses. The financial support could include a fellowship, a teaching assistantship, a research assistantship or a combination of these options.
A minimum of 138 units of courses must be passed for completion of the master's degree in mechanical engineering. The MS degree in mechanical engineering typically requires two years at Caltech.
University of Southern California

BS in Mechanical Engineering
The minimum requirement for the degree is 128 units. The Mechanical Engineering program is accredited by the Engineering Accreditation Commission of ABET.
MS in Mechanical Engineering
This program requires a bachelor's degree in engineering, allied fields or science. The program allows students up to five years to earn a master's degree, although it typically takes between one and one-half to two years for students in MS programs.
The program of study depends upon the student's interest and background. First-year students must consult with a departmental adviser about an area of concentration and draw up a plan of study. This allows students to customize their programs according to their interests.  
University of California – Berkeley

BS in Mechanical Engineering
The University of California at Berkeley is located in the bay area of San Francisco, close to the exciting innovations of Silicon Valley. The university conducts research projects primarily funded by the National Science Foundation, governmental agencies and many global high-tech industries.It is ranked fifth in the nation by U.S. News & World Report.
The undergraduate program in mechanical engineering at U.C. Berkeley provides students with a broad education including a thorough foundation in scientific and engineering fundamentals. Graduates are ready for employment or advanced studies in industry, the national laboratories, state and federal agencies, and academia. This program is accredited by the Engineering Accreditation Commission of ABET.
MS in Mechanical Engineering
The Masters program requires 24 semester units to complete and it can be done in conjunction with a PhD (for the MS/PhD option) or alone.
The programs emphasize the application of the natural sciences to the analysis and solution of engineering problems. Advanced courses in mathematics, chemistry, physics, and the life sciences are normally included as well.
Completing the Masters degree typically takes 1.5 years or 3 semesters
University of California – Los Angeles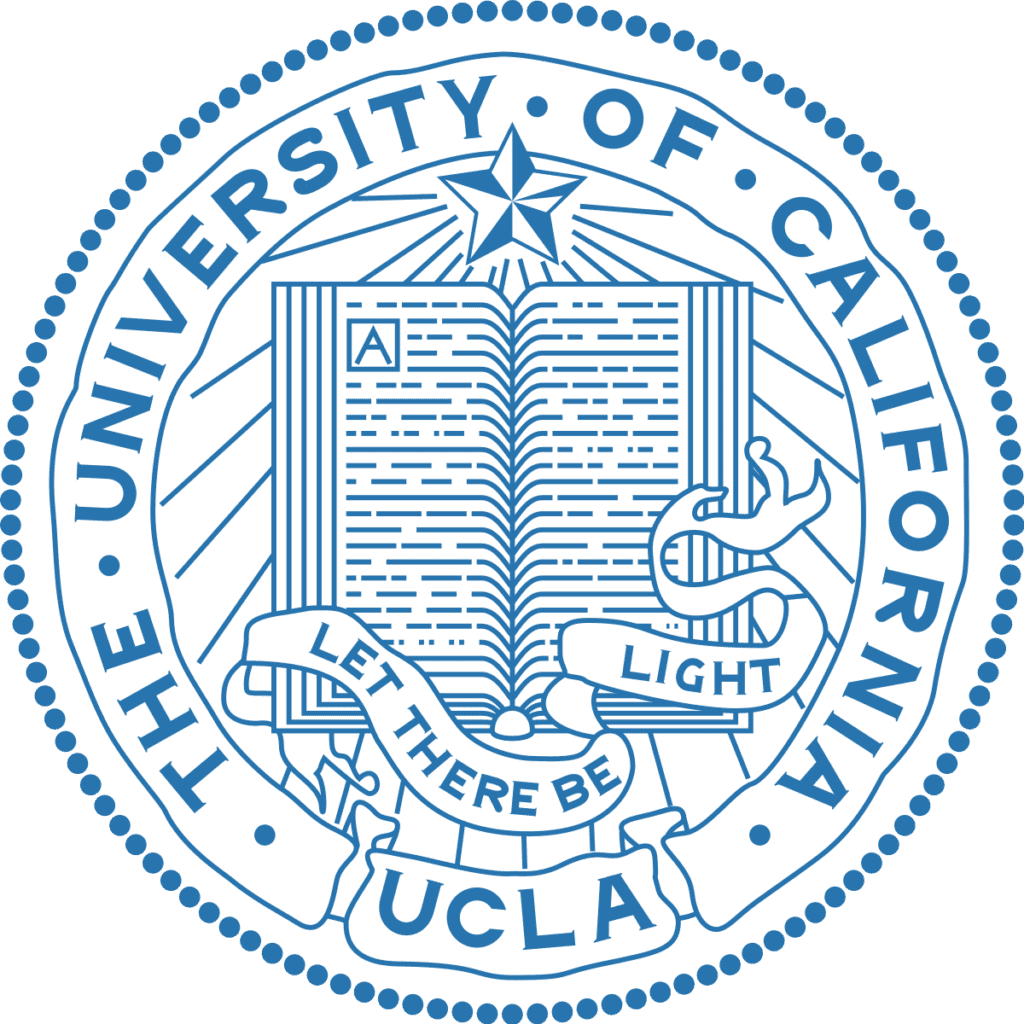 Mechanical Engineering BS
The BS in mechanical engineering program is designed to provide basic knowledge in fundamental subjects important to all mechanical engineers such as thermodynamics, fluid mechanics, heat transfer, solid mechanics, mechanical design, dynamics, control, mechanical systems, manufacturing and materials.
UCLA ranks among the leading universities in the United States and the BS program in Mechanical Engineering provides excellent preparation for a career in mechanical engineering and a foundation for advanced graduate studies. The mechanical engineering program is accredited by the Engineering Accreditation Commission of ABET.
Examples of industries where graduates can work include not only HVAC but also vacuum technology, cryogenics and solar thermal energy are other areas.
Mechanical Engineering MS
Students may select either the thesis plan or comprehensive examination plan. At least nine courses (and 36 units) are required, of which at least five must be graduate courses. Courses taken before the award of the bachelor's degree do not count toward a graduate degree at UCLA.
Conclusion
The HVAC industry in California is both a growing market and pays well. However, working as an HVAC technician or contractor in the state requires both experience and passing a licensing exam. The best way to go about getting these qualifications is to attend vocational training and obtaining the desired certificates. You also need some time doing an apprenticeship as well.
If you wish to pursue a career as an HVAC engineer in California, you can apply to one of the best engineering colleges mention in this list and learn all the skills required for this career.
Find more HVAC schools here.
California HVAC Schools
Here are all the guides on California HVAC schools: