With hot summers crying out for air conditioning, HVAC technicians and engineers are quite sought after in Tennessee. For those considering a career in HVAC, this is a state that offers a good salary and great benefits. With excellent schools to choose from, studying HVAC careers in Tennessee will provide you with a large array of benefits, allowing you to smoothly slide into the labor market.
For more experienced HVAC technicians, or those looking to enter the labor market at the higher level, Tennessee offers a wealth of great schools with degree programs in HVAC technology and mechanical engineering. This enables you to specialize in electrical and mechanical HVAC technology, offer your services at a higher salary, and position yourself well to enter large prestigious firms.
This guide will show you the ins and outs of the programs offered for HVAC training, showcasing some of best HVAC Schools in Tennessee. Check out more to see where you should head to further your HVAC education and what you need to become a licensed HVAC professional in Tennessee.
Featured HVAC Schools in Tennessee
Sponsored Listings
Requirements to be an HVAC Tech in Tennessee
There is no distinction between an HVAC technician and an HVAC contractor in the state of Tennessee: they are one and the same.
Though there is no need to formally take HVAC schooling to become a service technician in Tennessee, you must at least take an apprenticeship. As an apprentice, you will receive training while working on the job. You will usually learn from a journeyman, which requires dedication, hard work, and time to devote to the craft. In legal terms, Tennessee requires that HVAC trainees not enrolled in formal HVAC training must apprentice with a licensed HVAC contractor.
Following the apprenticeship, each candidate must pass the HVAC industry trade exam to qualify as a contractor in HVAC. While the apprenticeship will provide the skills for hands-on practice, the examination requires a great deal of theoretical understanding. This can be somewhat learned through kinesthetic practice, but often requires that you read up from books and study mathematical principles.
There is an additional exam in business and law that must also be taken. Although not a requirement in all states, Tennessee requires that the business law exam is passed to become a licensed HVAC technician. This exam outlines the state laws which helps future contractors to comprehend the guidelines for best business practices.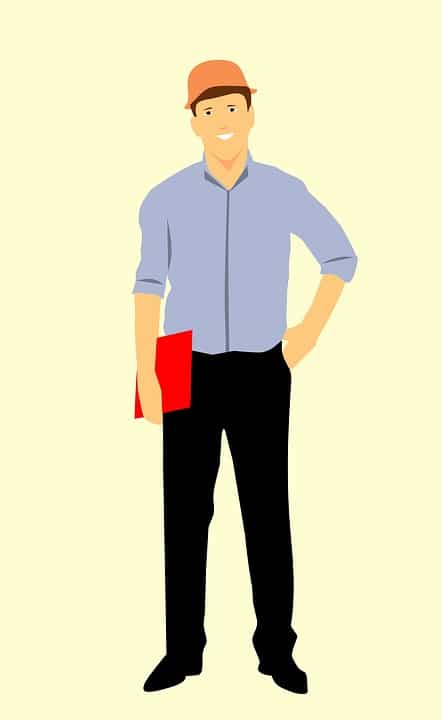 While formal schooling is not required in the state of Tennessee, it is extremely important and can help to lighten the burden of learning. Formal schooling will not reduce the length of any apprenticeship programs but will enhance your self-learning for the examinations. While teaching oneself is often cheaper, it can be far less focused and efficient, often taking longer and proving less effective. HVAC schooling will condense this learning into easier and more approachable chunks, that can be digested in a more receivable manner. This often complements the apprenticeship program, reducing the overall time it takes to pass the licensing examinations.
To become a commercial HVAC technician in Tennessee, you will also need to obtain a Tennessee Mechanical HVAC/Refrigeration Contractor License for any commercial jobs that exceed $25,000.
Licenses expire after two years, but you will be reminded by the authorities three months before. You need to renew the license. If you miss the renewal date, you can renew it within a year without having to do any extra work, but you cannot work without the renewed license.
Those who work with refrigerants also need to have an EPA License.
HVAC Tech Salary and Job Prospects in Tennessee
For those looking to embark on a career within the HVAC industry as a service technician in Tennessee, you'll be looking at an average salary of around $43,280. In the United States, Tennessee is the 40th best place to work as an HVAC service technician in terms of salary. While this doesn't sound too promising, the average starting salary is relatively high for the industry, with HVAC technicians starting at around $27,000 per year.
With more experience, technicians can gain considerably higher wages. Top wage earners are looking at an excess of $62,000 a year. Senior and specialist HVAC technicians tend to earn the higher salaries, indicating that further education to train in an expertise that will help push your income higher as an HVAC tech.
Top HVAC Schools and Colleges in Nashville
Tennessee College of Applied Technology Nashville

This institution offers a course in heating, ventilation, air conditioning, and refrigeration, providing students with a certificate and diploma upon graduation. The course is designed to allow students access to varying entry points in the labor market in the HVAC and refrigeration sectors.
The syllabus teaches students to troubleshoot, diagnose, and repair systems, while learning the principles of simple design, maintenance, and installation. The outline covers both residential and commercial applications of refrigeration and HVAC devices. Underpinning the practical systems-design elements of the course are the background scientific principles of electricity, controls, and motors. Students will learn to work practically with varying types of equipment including humidifiers, heat pumps, gas and electrical heating systems, and air conditioners.
Top HVAC Schools and Colleges in Memphis
Remington College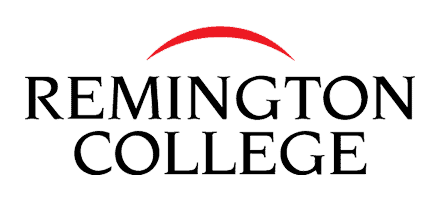 Remington offers a heating, ventilation, and air conditioning diploma that teaches residential and commercial applications of heating, cooling and refrigeration devices and techniques. The course focuses on analysis and diagnostics of HVAC related problems, supported by the use of tools and maintenance techniques.
This program is geared toward helping all candidates receive their formal certifications for HVAC, while also getting the hands-on practice required to master the skills needed for the job. The syllabus is not only designed to amalgamate both theoretical and practical skills, it is also crafted to include work experience and employment opportunities. The school prides itself on its links to the industry at large and gives students a boost into the HVAC professional domain through their ties with professional HVAC contractors.
Other Top HVAC Schools and Colleges in Tennessee
Moore Tech College of Technology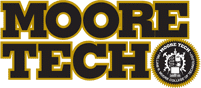 Moore Tech College boasts a focus toward gainful employment and therefore designed its HVAC course on the principle of future employment for its graduates. The Air Conditioning, Refrigeration, and Heating Program offered by the college is nuanced to train their service technicians to not only pass the qualification examinations but also to be good quality HVAC technicians.
Moore Tech combines hands-on training with classroom study, enabling technicians to synergize theory with practice while learning. The school has labs that synthesize real-life working environments to simulate work experience for more realistic training.
The program also works on building all around students that are confident in their ability in the workplace. Instilling ethics and professional principles, Moore Tech imparts wisdom on best practices and industry legalities to help prepare their graduates for better employment.
Fortis Institute (2 Campuses in Tennessee)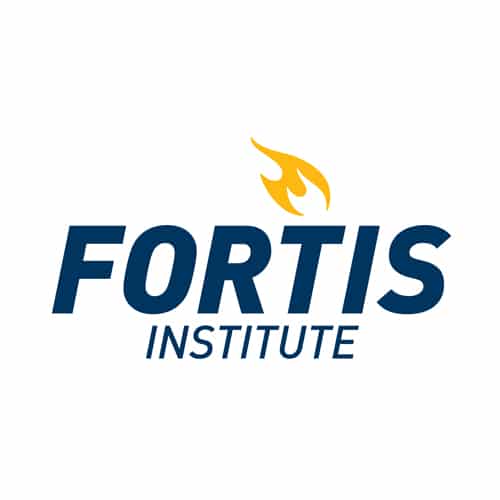 With two campuses situated in Tennessee, the Heating, Ventilation, Air Conditioning Training Program is designed for beginners to start out in the HVAC field as technicians. On completion, graduates will be trained in practical skills, computerized diagnostics, and some entrepreneurial aspects of the job. Looking at gas heat, air conditioning, heat pumps, commercial refrigeration, the course helps students to understand theoretical application and foundations from classroom seminars, while also providing realistic lab settings to help develop hands-on skills and test equipment.
As a trade school, the course focuses on HVAC but prepares its students for diverse career paths. Course teachers help to suggest and guide students toward a suitable career path once graduated. The myriad of skills taught at the school also opens an opportunity for graduates to enter further training to diversify their skills.
All students are prepared for entry-level employment as a service technician in the HVAC field upon completion of the course.
HVAC Engineer Salary and Job Prospects in Tennessee
HVAC engineers are specialist mechanical engineers who have chosen to move into the fields of heating, cooling, and refrigeration. In order to become an HVAC engineer, one must study for an extended period, which is why they tend to garner higher salaries than HVAC technicians. The job is far more diverse, with stronger design elements and higher responsibility when it comes to construction.
HVAC engineers earn an average salary of $85,780 in Tennessee per year, which is the 27th highest ranking state in the USA. Mechanical engineers in Tennessee tend to start at around $52,000 and can reach top end salaries of up to $124,000 per year. For those working in HVAC as specialist engineers, you can expect to earn higher salaries upon entering the labor market and as you progress with experience. Senior mechanical engineer positions tend to fetch salaries of up to $102,000 a year but often come with more paperwork and more responsibility.
Top Colleges and Universities for HVAC Engineers in Tennessee
If you're looking to study to become an HVAC engineer in Tennessee, here is a short list of some of the best schools, with a brief guide to the programs they offer currently.
Vanderbilt University
Offering both Bachelor of Engineering and Master of Engineering, Vanderbilt University has a broad syllabus that covers a wide spectrum from theory to practical skill. The program teaches students the fundamentals behind the mechanical engineering design processes, both by hand and as computer-aided design. The course will look at the implementation of systems design alongside repair, maintenance, and product testing to understand how to improve upon each invention. The school aims to provide a multidisciplinary approach to learning, to provide students with the opportunity for cross-sector employment upon graduation.
The course requires that students take at least six hours of graduate modules alongside the compulsory topics. The graduates of the Bachelor program receive an Honors in Mechanical Engineering.
The University of Tennessee Knoxville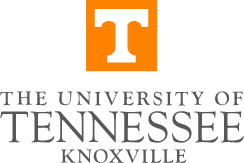 Offering ABET-accredited undergraduate and graduate programs, University of Tennessee Knoxville's mechanical engineering programs aim to provide students with insight into the mechanical and thermal-fluid science of systems and energy conversion.
Both the undergraduate and graduate courses approach the learner with techniques for efficient design and analysis for problem-solving and data organization. The curriculum puts emphasis on testing and manufacturing thermal and mechanical products and systems and encouraging hands-on learning with individual design projects. The course seeks to solve real-world problems and address the global and social context of mechanical design and engineering. Students will harness the fundamentals of thermodynamics, heat transfer, fluid mechanics, and mechanical design to approach the issues faced in the world today, creating graduates that are relevant to the labor market today.
Having achieved the Bachelor's degree, you can move on to achieving your Master's degree, by adjoining the five year Master's program. Alternatively, you can join the longer program from the start, qualifying you for higher paid jobs upon graduation.
Union University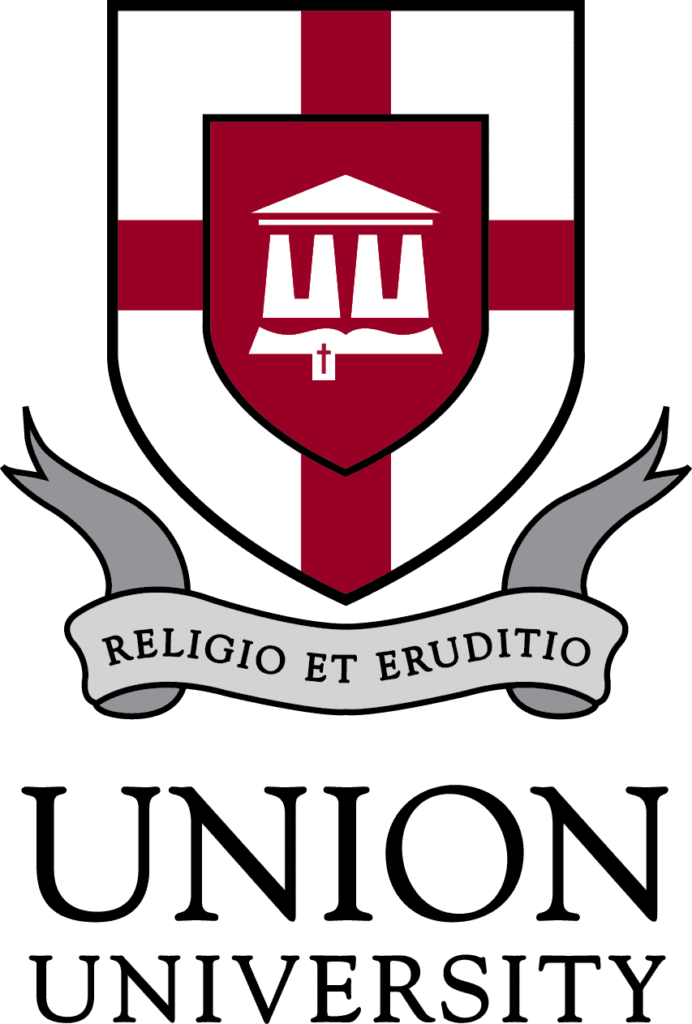 Union University does not offer a separate mechanical engineering course. Instead, Union offers a generic Bachelor of Science in Engineering (BSE), which has a mechanical element concentrated within it as an elective. Others can choose to concentrate on electrical engineering instead. To be an HVAC engineer, you would need to choose the mechanical engineering option.
The course, which is ABET-accredited, gives students a solid foundation for entering the labor market upon graduation. Students can either enter employment following the course or seek higher education for more senior HVAC engineering positions. The syllabus is designed to help all graduates succeed in making licensure once they have graduated.
This is a Christian educational institution and they pride themselves on weaving this rhetoric into their courses.
Tennessee Tech University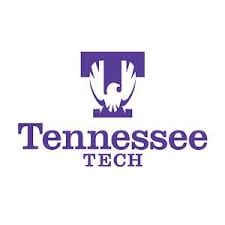 The engineering department is the largest department on the campus at Tennessee Tech University. The curriculum is mostly practice-based, as the school has the philosophy that hands-on learning helps to instill best practices. Moreover, the institution believes in building community, so active student organizations put their time into scheduling, promoting, and coordinating hands-on work experience sessions, co-opportunities, and capstone workshops and lectures. By doing this, the department looks to closely mentor its students into becoming well-rounded, experienced mechanical engineers who are primed for the workplace and have the right professional expectations.
The undergraduate course covers everything from the theoretical side of thermodynamics to installation and repair of different machinery. Covering systems design, technical drawing, computer elements, calculus, and a whole wealth of other classroom topics, the school strives the balance out the examination learning with practical experience to keep the learning experience fun.
Lipscomb University

Lipscomb University aims to produce mature, professional mechanical engineers that can enter the labor market as industrial, educational, consultation, or governmental employees. The course is designed to encourage students to ambitiously prepare for increasing responsibilities in the workplace while aiming to solve ever-complex problems and design more efficient systems.
Teaching all the fundamental skills and theoretical underpinnings in a Bachelor's degree program, this undergraduate syllabus also teaches the moral and ethical obligations of a mechanical engineer, imposing strong professional codes on their graduates.
Students that graduate from this program will be able to conduct experiments, analyze system problems, troubleshoot and repair, collect and analyze data sets, install and maintain basic systems, and tie this all together with the relevant theory. The classroom learning is complemented by the hands-on sessions, while all lessons are put into relevant social and international contexts.
This school also has a Christian moral backbone.
List of TN HVAC Schools and Programs
| School | Address | Phone | Recent Graduates |
| --- | --- | --- | --- |
| Vatterott College-Dividend | 2655 Dividend Drive Memphis, TN 38132 | 901-761-5730 | 154 |
| Remington College-Memphis Campus | 2710 Nonconnah Blvd Memphis, TN 38132 | 901-345-1000 | 70 |
| Tennessee College of Applied Technology-Nashville | 100 White Bridge Rd Nashville, TN 37209-4515 | 615-425-5500-5500 | 61 |
| Fortis Institute-Nashville | 3354 Perimeter Hill Drive, Suite 105 Nashville, TN 37211 | 615-320-5917 | 52 |
| Miller-Motte Technical College-Madison | 1515 Gallatin Pike North Madison, TN 37115 | 615-859-8090 | 41 |
| William Moore College of Technology | 1200 Poplar Ave Memphis, TN 38104-7240 | 901-726-1977 | 39 |
| Tennessee College of Applied Technology-Dickson | 740 Hwy 46 Dickson, TN 37055 | 615-441-6220 | 33 |
| Northeast State Community College | 2425 Hwy 75 Blountville, TN 37617-0246 | 423-323-3191 | 19 |
| Tennessee College of Applied Technology-Knoxville | 1100 Liberty Street Knoxville, TN 37919 | 865-546-5567 | 18 |
| Tennessee College of Applied Technology-Shelbyville | 1405 Madison St Shelbyville, TN 37160 | 931-685-5013 | 18 |
| Tennessee College of Applied Technology-Morristown | 821 W Louise Ave Morristown, TN 37813-2094 | 423-586-5771 | 18 |
| Tennessee College of Applied Technology-Newbern | 340 Washington St Newbern, TN 38059 | 731-627-2511 | 17 |
| Tennessee College of Applied Technology-Whiteville | 1685 Highway 64 Whiteville, TN 38075-0489 | 731-254-8521 | 16 |
| Tennessee College of Applied Technology-Jackson | 2468 Technology Center Drive Jackson, TN 38301 | 731-424-0691 | 15 |
| Tennessee College of Applied Technology-McKenzie | 16940 Highland Dr Mckenzie, TN 38201 | 731-352-5364 | 13 |
| Tennessee College of Applied Technology-Pulaski | 1233 E College St Pulaski, TN 38478-0614 | 931-424-4014 | 12 |
| Fortis Institute-Cookeville | 1025 Highway 111 Cookeville, TN 38501-4305 | 931-526-3660 | 12 |
| Tennessee College of Applied Technology-Murfreesboro | 1303 Old Fort Pky Murfreesboro, TN 37129-3311 | 615-898-8010 | 12 |
| Tennessee College of Applied Technology-Memphis | 550 Alabama Ave Memphis, TN 38105-3604 | 901-543-6100 | 12 |
| Tennessee College of Applied Technology-Covington | 1600 Hwy 51 South Covington, TN 38019 | 901-475-2526 | 12 |
| Tennessee College of Applied Technology-Elizabethton | 426 Highway 91 Elizabethton, TN 37643 | 423-543-0070 | 10 |
| Tennessee College of Applied Technology-Crossville | 910 Miller Avenue Crossville, TN 38555 | 931-484-7502 | 10 |
| Tennessee College of Applied Technology-Crump | 3070 Hwy. 64 West Crump, TN 38327 | 731-632-3393-221 | 10 |
| Tennessee College of Applied Technology-Hartsville | 716 McMurry Blvd East Hartsville, TN 37074-2028 | 615-374-2147 | 1 |
Conclusion
Training to become an HVAC professional has never been more enticing in Tennessee. With summers getting hotter and climate change only threatening to continue the increase in heat, the demand for HVAC professionals has gone through the roof.
The need for air conditioning installation, repair, and maintenance is at an all-time high, forcing up salaries for both HVAC technicians and engineers, while also providing a tone of work and business opportunities for those HVAC professionals who fancy dabbling in their own enterprise. Why not join a school program today and earn your qualification as an HVAC professional for a more stable, reliable career choice, with great salary prospects and real job opportunities?