It is the age of smartphones, smart homes, smart cars, smart refrigerators – you name it, and it is probably enabled by the internet to make your life easier.
Now, this kind of artificial intelligence has hit air conditioners, too.
Read on to learn more about these products and how they can revolutionize your AC experience.
At a Glance: Our Top Picks for WiFi Air Conditioners
Comparison of the Best WiFi Air Conditioners 
IMAGE
PRODUCT

Our Top Pick

Final Rating: 7.4
Cooling Capacity: 300sq.ft.
Yearly Cost to Run: $88/yr

View Latest Price →

Final Rating: 7.1
Cooling Capacity: 350sq.ft.
Yearly Cost to Run: $90/yr

View Latest Price →

Final Rating: 7.0
Cooling Capacity: 400sq.ft.
Yearly Cost to Run: $122/yr

View Latest Price →

Final Rating: 6.3
Cooling Capacity: 550sq.ft.
Yearly Cost to Run: $140/yr

View Latest Price →

Final Rating: 6.2
Cooling Capacity: 350sq.ft.
Yearly Cost to Run: $122/yr

View Latest Price →
Aspects to Consider Before Buying a WiFi Air Conditioner
When looking for WiFi air conditioners, there are a number of qualities you should consider:
WiFi Capability
What exactly can the connectivity enable your air conditioner to actually do? Some units can be effectively controlled from afar using smartphone apps, while others take it a step further and can be linked with virtual assistants like Alexa or Google Home. Think about what would work best for your needs and plan accordingly.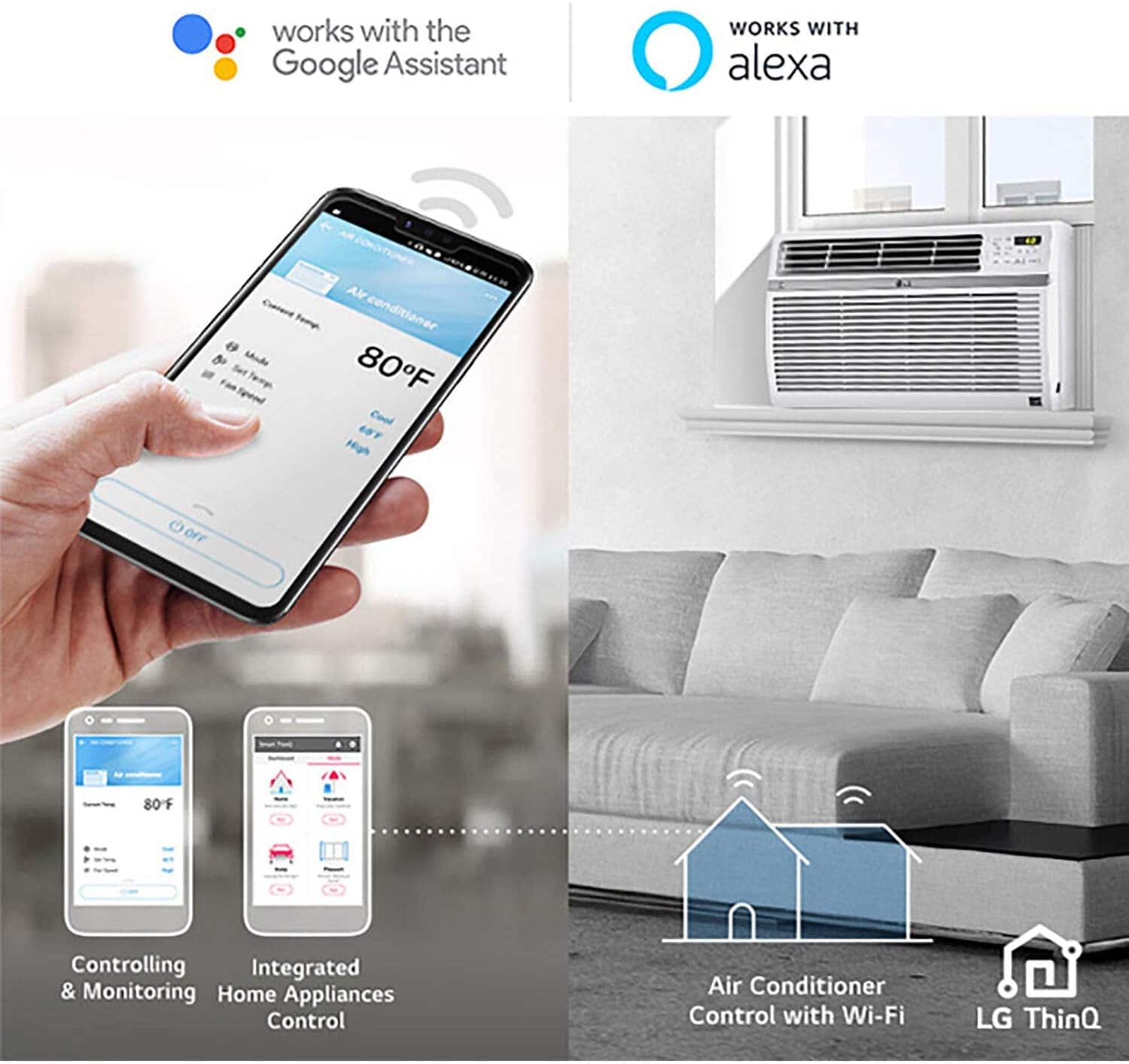 Effectiveness
Of course, you could have the smartest air conditioner in the world and if it is not capable of accomplishing the basic manual function of providing cooler air, it is absolutely no good. Make sure you invest in a reliable unit that you know will always come through on the hottest days.
Energy Efficiency
Window units have come a long way in regards to energy efficiency. Check out a unit's EER rating to ensure you are getting the best model when it comes to keeping your energy costs low (and saving our planet in the process!).
At a Glance: Our Top Picks for WiFi Air Conditioners
Review of the Best WiFi Air Conditioners
Now that you know what to keep in mind, let's check out some actual products!
Emerson Quiet Kool EAPC8RSD1
Quick Product Specs:
BTU DOE: 5,000
Cooling Capacity: 300 sq.ft.
Size & Weight: 13x17x27″ ; 53 lbs
Avg. Yrly Cost: $88/yr
Decibel Levels: 50 dB
The Emerson Quiet Kool EAPC8RSD1 is the best air conditioner with the Wi-Fi feature hands down. The units that have Wi-Fi as a feature usually aren't good at neither cooling nor Wi-Fi. However, the Emerson Quiet Kool EAPC8RSD1 is pretty good at both.
This is a relatively affordable air conditioner that's easy to move around, offers fair performance, and doesn't cost much to run. The Emerson Quiet Kool EAPC8RSD1 is also self-evaporating, so it doesn't require much maintenance. Keep in mind that if you're looking for a unit that can cool off a large area, this one might not be the best choice.
Bottom Line
The Emerson Quiet Kool EAPC8RSD1 is a pretty good air conditioner that has Wi-Fi. The AC is inexpensive, both to purchase and run, and it's easy to move around. This unit would be much better if it had a better cooling capacity, but 300 square feet isn't too bad.
Pros
Self-Evaporating Unit
Very Easy to Move Around
Pretty quiet compared to most other ACs
A very, very cheap unit to run
Cons
Offers only average performance
Frigidaire FFPA0822U1
Quick Product Specs:
BTU DOE: 4,300
Cooling Capacity: 350 sq.ft.
Size & Weight: 15x17x28″ ; 62 lbs
Avg. Yrly Cost: $90/yr
Decibel Levels: 51 dB
The only real downside of Frigidaire FFPA0822U1 is that it doesn't perform that well, in fact, it performs a bit below the average. Luckily, that's the only downside!
The Frigidaire FFPA0822U1 is the cheapest Wi-Fi unit to purchase, and it's also pretty cheap to run. There are easier ACs to move around, but you shouldn't have much trouble with this one either.
In terms of features, besides Wi-Fi capability, the Frigidaire FFPA0822U1 comes with a dehumidifier and a fan. This AC isn't self-evaporating, but that's one of the reasons why it's the cheapest unit to purchase and run.
Bottom Line
There are air conditioners on the market that are much worse than this unit but much more expensive than this unit. – Excellent value for money, as long as you don't mind that the Frigidaire FFPA0822U1 performs a little worse than the average.
Pros
Pretty cheap compared to others
Very cost-efficient to run
You shouldn't have much trouble moving and setting up this AC
Pretty quiet unit
Cons
Could be better in performance
Emerson Quiet Kool EAPE12RSD1
Quick Product Specs:
BTU DOE: 7,900
Cooling Capacity: 400 sq.ft.
Size & Weight: 15x18x28″ ; 75 lbs
Avg. Yrly Cost: $122/yr
Decibel Levels: 51 dB
The Emerson Quiet Kool EAPE12RSD1 is an excellent all-around unit. However, there are much cheaper Wi-Fi air conditioners on the market that perform only a bit worse. The major benefit of Emerson Quiet Kool EAPE12RSD1, besides the Wi-Fi capabilities, is that it can cool 400 square feet without too much trouble.
The Emerson Quiet Kool EAPE12RSD1 weighs 75 pounds, which is a little heavy; still, moving the AC around shouldn't be a problem.
Another great thing about this air conditioner is its features; The Emerson Quiet Kool EAPE12RSD1 has a dehumidifier, a fan, Wi-Fi capability, and it's self-evaporating. On top of that, it's a quiet unit.
Bottom Line
The Emerson Quiet Kool EAPE12RSD1 is a great all-around portable air conditioner with Wi-Fi capabilities. It performs decently and it won't cost you a lot of money to run, especially considering that the AC can cool a larger area. Additionally, you're getting a few pretty good features.
Pros
You shouldn't have much trouble moving and setting up this unit
Good performance and cost-efficiency
Self-evaporating unit
Cons
You could get better air conditioners for the money (without Wi-Fi)
This unit doesn't excel at anything; it's just good all-around
Emerson Quiet Kool EAPE14RSD1
Quick Product Specs:
BTU DOE: 7,900
Cooling Capacity: 550 sq.ft.
Size & Weight: 15x19x28″ ; 71 lbs
Avg. Yrly Cost: $140/yr
Decibel Levels: 52 dB
If you actually have the budget, and you're willing to spend 907 dollars on this air conditioner, you'll never sweat again. – That's how good the Emerson Quiet Kool EAPE14RSD1 is.
The downsides of this portable air conditioner are price primarily, and portability secondary. The AC is still relatively easy to move around, it's just slightly more difficult compared to others due to its weight. However, that's set off by the air conditioner's ability to effectively cool 550 square feet, so you won't have to move it around much.
This unit, besides Wi-Fi capabilities, comes equipped with a dehumidifier, a fan, and a self-evaporating feature. In other words, just set the AC up and forget about it while it keeps you cool.
Bottom Line
This is the best portable Wi-Fi air conditioner if you're willing to spend some money on a high-quality unit. The downsides of this unit are minor compared to its capabilities. By purchasing this AC, you'll never have to think about air conditioning again. Still, that doesn't negate the fact that you can basically purchase two decent units for the price of this one.
Pros
Excellent performance; way better than many other ACs
For how well this unit performs, it's pretty cost-effective long term
This air conditioner is self-evaporating
Cons
Expensive Unit
This air conditioner is somewhat noisier than others here
Emerson Quiet Kool EAPC10RSD1
Quick Product Specs:
BTU DOE: 6,000
Cooling Capacity: 350 sq.ft.
Size & Weight: 13x17x27″ ; 53 lbs
Avg. Yrly Cost: $122/yr
Decibel Levels: 50 dB
It'd be pretty difficult not to call the Emerson Quiet Kool EAPC10RSD1 overpriced; it just doesn't deliver for the money it costs. For this air conditioner to be worth its price, it would require you to move it around from place to place often. So, it'd be excellent for someone who travels.
The AC still offers decent performance, it has features such as a dehumidifier, self-evaporation, a fan, and Wi-Fi capability. However, you should be prepared to spend a bit extra upfront, and since this isn't a cost-efficient unit, it'll cost you a few more bucks to run. – It's expensive all-around.
The Emerson Quiet Kool EAPC10RSD1 is a good air conditioner, no questions about that, but you could get a very similar AC for almost half the money, or you could spend a few hundred more, purchase the Emerson Quiet Kool EAPE14RSD1, and never worry about cooling again.
Bottom Line
The Emerson Quiet Kool EAPC10RSD1 is a decent all-around unit, except for the fact that it's a bit costly. It's really difficult not to compare this unit with Emerson Quiet Kool EAPC8RSD1 and the Frigidaire FFPA0822U1 and think that they're straight-up better for less money. – Unless you need an easily portable unit with good performance, you'll get more out of a different air conditioner.
Pros
Really easy to move around and set up
This air conditioner is pretty quiet
This AC is self-evaporating, so you won't have to change trays or filters
Cons
The Emerson Quiet Kool EAPC10RSD1 is relatively expensive
Not the most cost-efficient unit on the market
What is a WiFi Air Conditioner?
A WiFi Air Conditioner is a "smart" air conditioner that can have WiFi access enabled. This access usually links up to an app on a user's smartphone (and most are compatible with both iPhone and Android smartphone models). The app will allow you to control aspects of your air conditioner whenever your phone is connected to the internet.
These aspects can include temperature, fan speed, different settings (low power mode, fan mode, etc.), and even the times when you want your air conditioner to automatically turn off or on. These devices are incredibly convenient and the air conditioners of the future!
Pros and Cons of WiFi Air Conditioners
WiFi air conditioners are great for a number of reasons. But that doesn't mean they are absolutely perfect. There are still some cons that are associated with them. Whether their pros outweigh their cons is for you to decide. Here are some of the major pros and cons of WiFi Air Conditioners:
Pros
First, let's look at the benefits you'll get from investing in one of these. 
Easier Operation
The best part about a WiFi AC is the easy operation that it allows. You can control your air conditioner from wherever you want. There's no more having to go up to your unit to turn it on or off, or to adjust it. You can do that from wherever you are.
Save Energy
The mobile control can allow you to save a great amount of energy by controlling your unit right. All you need to do is find the appropriate programming for it, and the app will make sure the AC runs according to it, greatly saving on energy consumption.
No Stepping Into A Hot House
Spent a long day at work and want your home to be cool and refreshing when you get back? Very simple. All you need to do is turn on the AC using the application before you leave for home. And by the time you get there, it will be just at the temperature you want.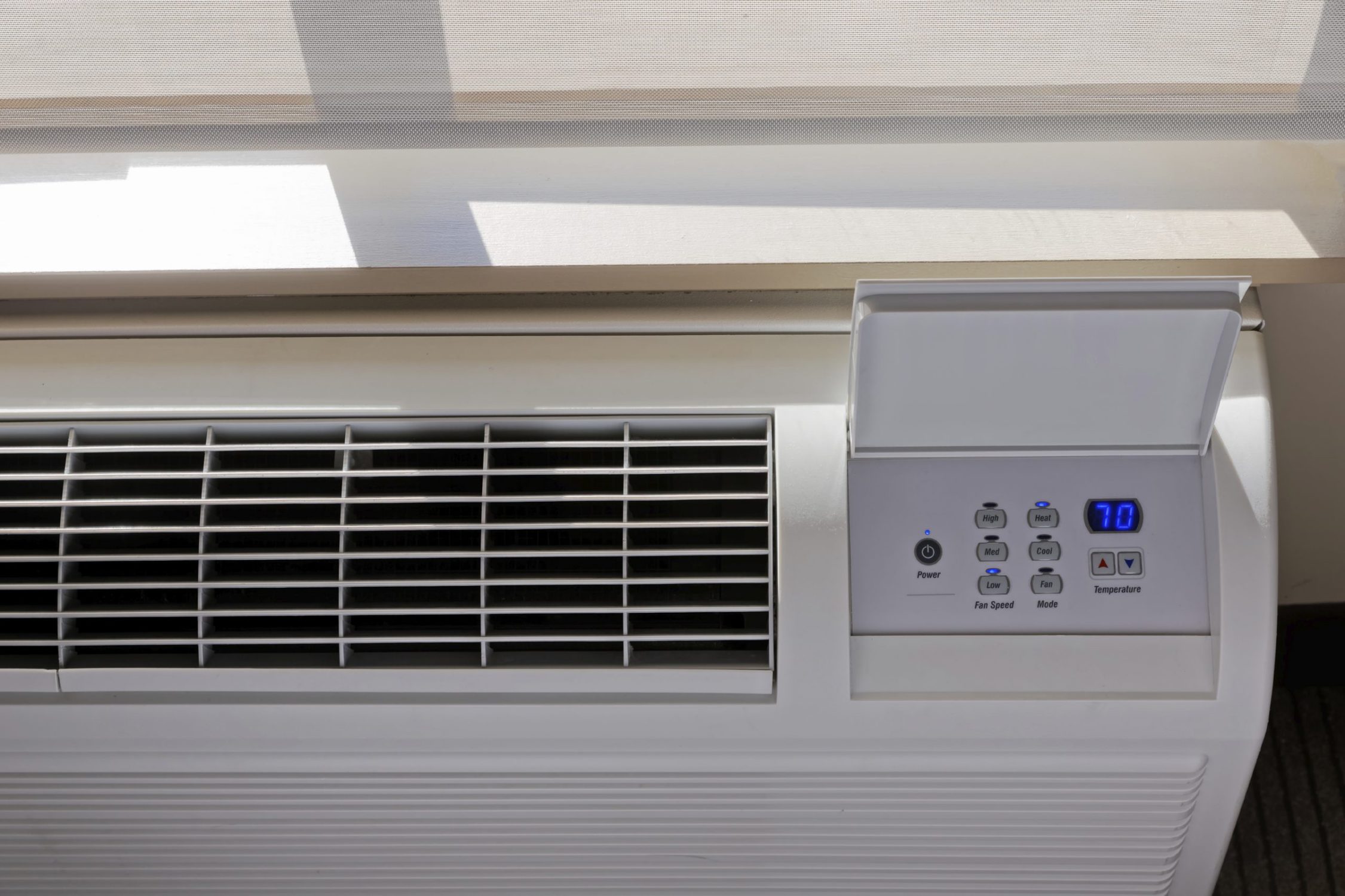 Cons
Meanwhile, you will come across the following disadvantages:
Expensive
Air conditioners themselves are not very cheap. But when you add the WiFi technology to them, they get even more expensive. The price of such units can add up to a lot. And while the use may be great, not everyone can afford to invest in such a product.
Who Makes Smart Air Air Conditioners?
When it comes to home appliances, "Smart is the new sexy" still holds up. Our research shows that most smart AC makers are the tried and true manufacturers who just dabbed into the new technologies. Let's see who rules the brand space.
LG
LG Electronics is a South Korean global brand with headquarters in Seoul and thousands of shops and factories worldwide. It has been around since the 1950s and has been manufacturing everything from TV sets to mobile devices.
It's also one of the pioneers in the global advancement and popularization of the "Smart Home" concept. Their newer appliances keep the quality of their brand, adding the "intelligent" component. Air conditioners aren't an exception.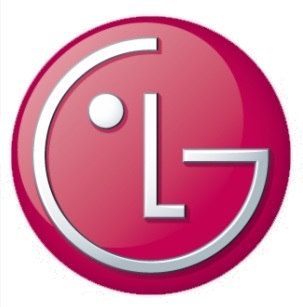 Midea
Midea Group is a Chinese manufacturer of electronic devices established at the end of the 1960s. Its main business consists of producing home appliances and commercial air conditioners. The brand has been expanding to foreign markets in South America, India, and Southeast Asia.
Its products include washing machines and dryers, dishwashers and refrigerators, dehumidifiers, and air conditioners. The company has embraced cutting-edge tech fully, building it into a wide range of their devices.  

Price Points of Smart ACs
While most manufacturers are getting into smart functionality, they tend to put the features into the higher-priced units. It's understandable, as people who need more options and modes are less inclined to save money on advanced functions for the sake of the budget.
Generally, WiFi-connected ACs tend to be 20% more expensive than comparable ones without the functionality. That said, as time goes by, the price gap becomes less evident.
$25 – $250
Although personal air conditioners are more like humidifiers on steroids, we decided to include this price range either way. These devices are small, portable tabletop machines that will cool the adjacent few feet.
Usually targeted to cool the personal space, these systems are convenient for traveling, offices, and small rooms with one or two occupants. They charge via USB port and run for a few hours. You just need to add water and ice to the tank to keep cool.
$200 – $700
This price range is for the 8,000 to 10,000 BTU air conditioners of any variety. Whether it's a window, mini-split, or portable unit, the smaller capacities always cost less.
Although lower BTUs usually don't have smart tech in them (window units of 5,000 still "rock" rotary controls), manufacturers have also started pushing the innovations to this category.
$300 – $1,000
Window air conditioners of 10,000+ BTU occupy this slot. Many manufacturers, including Midea, Frigidaire, and LG, have started putting their technology into use and helping the window units integrate into the "Smart Home."
$400 – $2,000
Portable air conditioners, even their non-smart cousins, have a tad higher price than the window units. If you want an option that can cool a few areas in your room (not simultaneously), opt for this appliance type.
Remember that these are usually less efficient than window or wall-mounted options, so you might need to opt for a higher BTU than you'd typically need.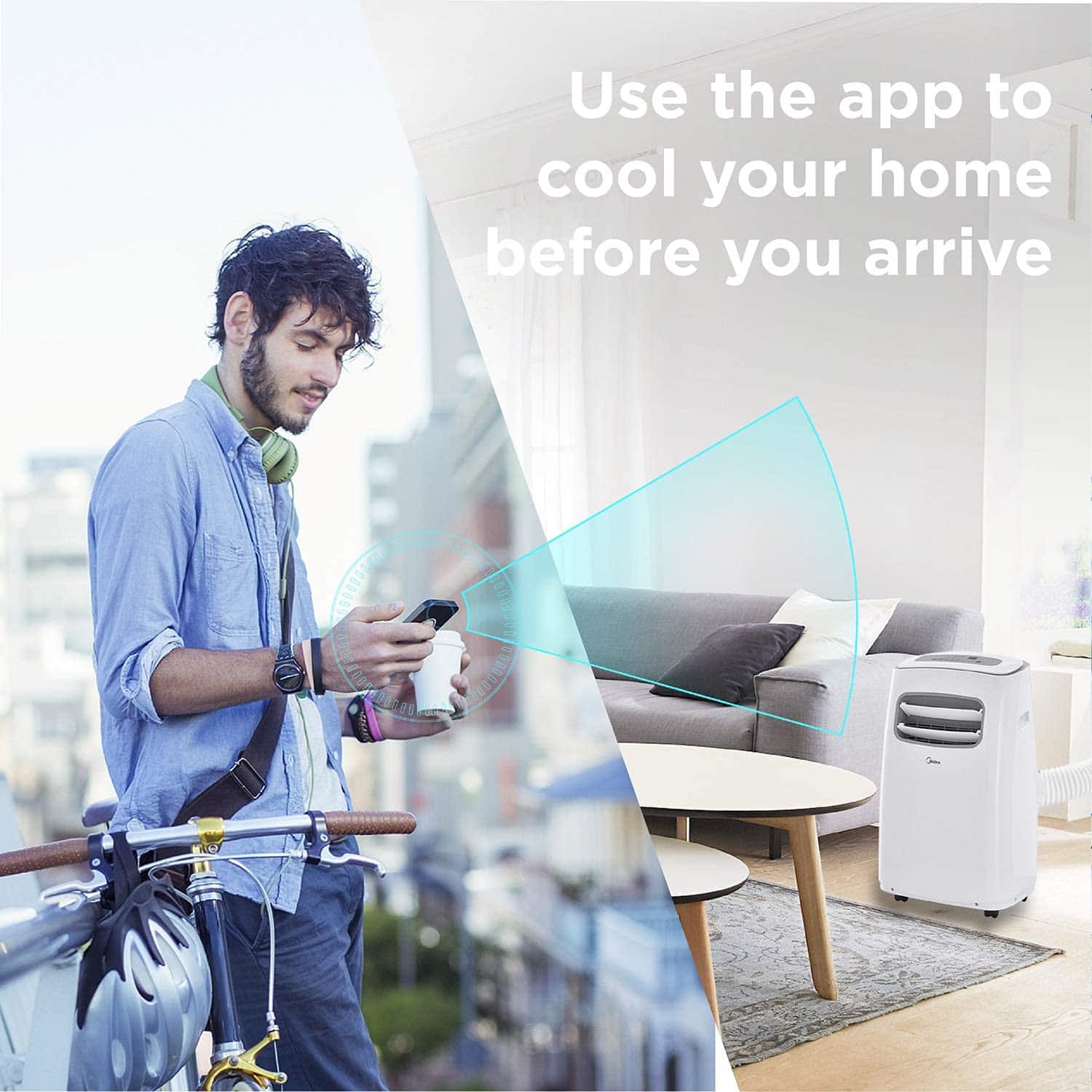 $600 – $6,000
Wall-mounted air conditioners are the next worthy opponents to all the ones mentioned. Not only are they the most efficient among those options, but they also have the most functionality.
These units include smartphone connectivity through WiFi, voice assistants, and remote control, even if you're outside your home. 
Types of WiFi Air Conditioners
There are several different types of WiFi air conditioners, outlined below:
Window Units
Window units are typically installed in an exterior window and are great for constantly cycling air through a house, instead of cooling the air that is already present. Window units do typically require a bit more work to install, though.
Floor Units
Floor units are freestanding units that can be tucked into a corner of a bedroom. They are nice because you can place them literally anywhere, but they do take up a decent amount of space inside a home as opposed to a unit that just sits on your window sill.
Flexible Units
Some products can function as both window and floor units. These units are great if you are not sure which option will cool your home best and you want a unit with some adaptability to try out different locations.

How Do I Connect My AC to WiFi?
Connecting your air conditioner to your Wi-Fi can really make your life a lot easier. With easy access to your AC's operations, you will find this connection to be a blessing. In case you can't figure out how to do it, do not worry. Here is a quick guide on how to get your AC connected with Wi-Fi.
1. First of all, you need to install an application on your phone. This is the main source that will connect to your WiFi air conditioner. Get the appropriate application for your unit and create an account.
2. Once you have installed the app and signed up, you will find the option to add an appliance to your account. You will be presented with some terms and conditions. Upon accepting these terms, you will be able to connect to the AC.
3. Once the app starts processing the connection, it will require you to press and hold the connect button on your air conditioner for five seconds, till it beeps and the LED comes on. The AC is now ready to connect
4. Open the list of available WiFi connections on your phone. Under the available networks, your air conditioner will be visible to you. Establish the connection and go back to the application. It will give you a list of WiFi options. Choose your home WiFi and join.
5. Once done, you will have to register your device. Once successfully registered, the connection will be completed. And to confirm this connection, your AC will beep once. You will be able to see the status of your appliance on your screen and control it according to your needs.
If you still have some queries regarding the process, you can go on and refer to the video below for a more illustrated guide.
Conclusion
WiFi air conditioners can actually make cooling off your house fun, instead of turning on your unit right when you get home and then sweating on the couch until it has effectively cooled your space. With these devices, you can control every aspect of your unit from afar and set it to perform precisely in whatever way suits you best. The future is here, folks!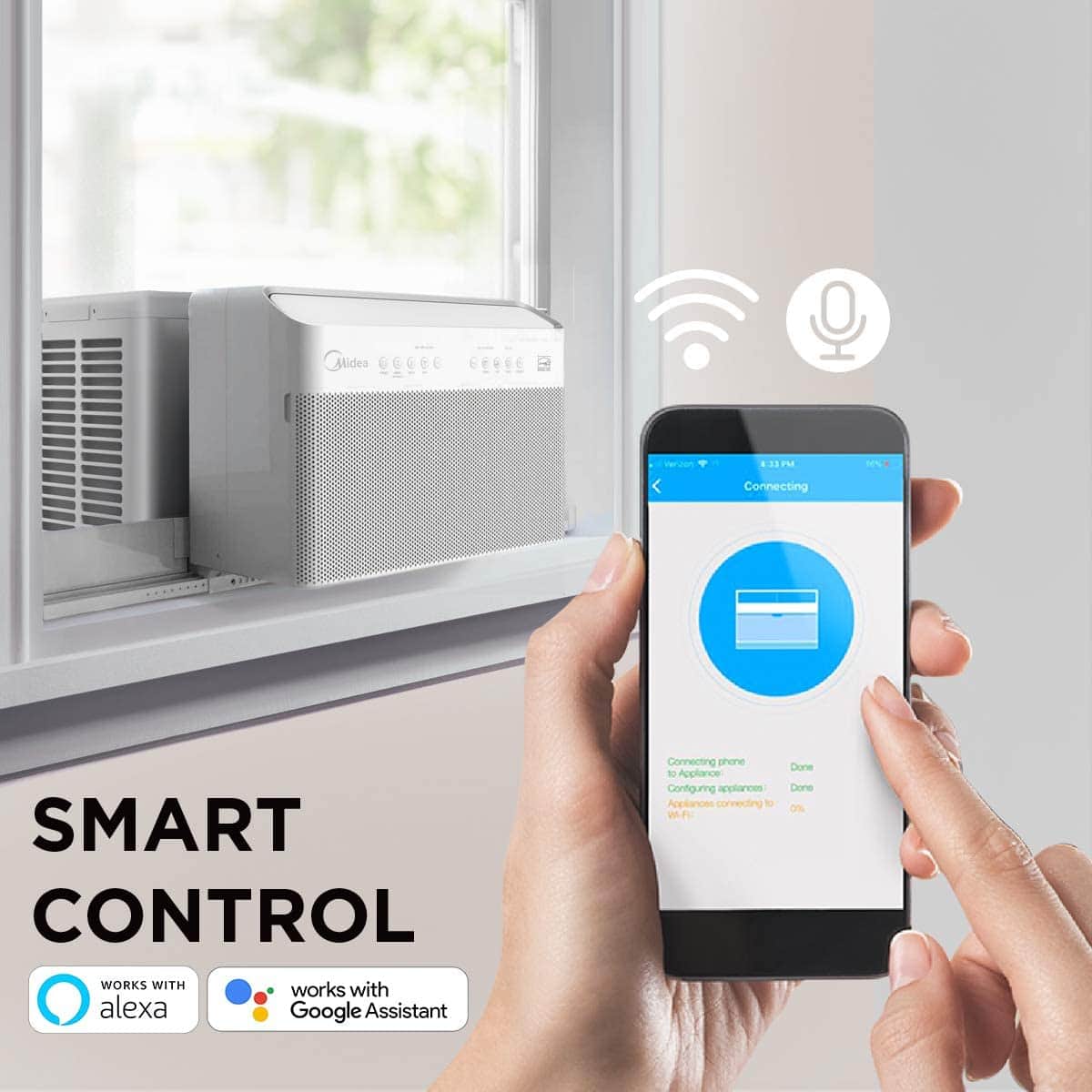 People Also Ask
When you invest in a WiFi air conditioner, you would want the best one for yourself. To make sure that you get the best out of your unit, it is important that all your queries are cleared. To help with that, here we have answered some of the questions that other users have asked frequently.
Are Smart ACs Worth it?
While some functions might still be gimmicky, you'd know when a smart AC is worth it. Ask yourself, what are you removing if the unit didn't have the option? Are you compromising on energy efficiency, or is it just convenience?

In most cases, the answer is about increased efficiency. If you're asking us, we recommend getting one with intelligent functionality.
What is the Difference Between Smart Air Conditioners vs Smart Thermostats?
Smart ACs do the same things your thermostat can do, including temperature control and learning household patterns. They both connect to your smartphone, letting you control settings.

However, if you have more than one unit, it's easier to condition the whole house with a thermostat. Another good use of the latter is to add it to your non-smart AC to boost features.
Are Smart Air Conditioners More Energy Efficient?
Yes and no. Everything depends on the unit, the initial energy efficiency rating, and the testing conditions. Let's remove the variables and put two similarly-rated ACs head-to-head in the same room. Except the first has smart capabilities, and the other doesn't. The former will win the efficiency test.

Manufacturers announce that technologically boosted units can cut 10-15% off your electricity bill every month.
If You Get a Smart Air Conditioner, Do You Need a New Thermostat?
If you happen to have another air conditioner and want integration between the two, you might need the thermostat to get the most out of your home setup.
Can Google Home Turn on My Air Conditioner?
Technology has come very far in terms of how easier it can make your life. Tasks that you thought would always have to be done by you can now be done without you like turning on your AC. If your air conditioner is WiFi-enabled, then yes, it can be turned on using Google Home.
Can Alexa Turn on My Air Conditioner?
Just like Google Home, Alexa is also capable of turning on your WiFi-enabled air conditioner. All you need to do is provide simple instructions like "Alexa, turn my air conditioner on," and if your AC is connected, Alexa will be able to easily turn it on.